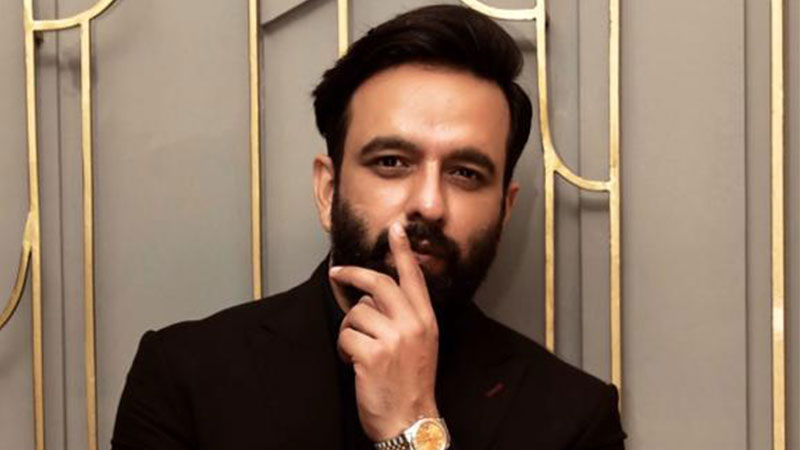 Roti Boti: Mohsin Naveed Ranjha's Eid Collection Celebrate Lahore's Historic Culture Like Never Before!
He has been rising, soaring high, conquering realms of the fashion world, and has safely ensured that his name 'Mohsin Naveed Rajha' trends amongst the top fashion designers of Pakistan.
With his recent exquisite sartorial collection 'Roti Boti'; the maverick has turned the spotlight on himself as he spun an idea beyond the general notion of menswear apparel and treading into the territory of rustic art.
And who better to carry the essence of Punjab than Ahmed Ali Butt!
Artistry inspired by the food culture of Lahore
Pakistan has a wealth of culture and heritage that will slowly fade if not celebrated inherently.
The name of the capsule itself is discerning giving it a flavorful celebration of food, flavor, and colors. For those who are unaware, Moshin hails from a quintessential Punjabi family and for him, food is a love language. Consequently, this time around he paid homage to the old-world charm of Lahore, its desi cuisine, and exotic food culture.
Only Mohsin could have weaved such a well-tailored, design philosophy. After all, he has always breathed life and meaning to his craft, his design sensibility evident in his behemoth of a label. Over the years, His designer portfolio today is dotted with some very classy, bold collections with the right twist of embroidery, color, and bling.
He aims to diversify and the connoisseur rightly does, understanding the need to innovate every time with a modern spin to desi wear.
Ethnic Summer Colors and Decorative necklines
Not every atelier can have the finesse to create exquisite, timeless pieces with an ethnic, multi-color palette that wildly traverses between crimson red, mehndi green to classic jade, ivory peaches, and beige. The striking color compendium only created risque, modern silhouettes for the contemporary men to dabble in. With embroidered sleeves and lightly embellished necklines with smatterings of shisha karhai, tilla, resham along with a twinkle of gota and kamdani; Roti Boti's every apparel exudes royalty.
We spotted panel look, jodhpur style, sherwani silhouettes, and schiffli kurtas, paired with matching cotton and karandi trousers for summer comfort. Those who possess an eye of an extraordinaire could see the statements echoing the historical importance of Lahore, particularly to that of Mughal architecture. At the same time, there is minimalism with only vibrant tones and hand-woven jacquards displaying their magic.
Urbane, rustic, and exhibiting Punjab's inexhaustible joie de vivre; the collection is ideal for Pakistani men who want to appear decent, savvy with a rustic touch to their ensemble this Eid.
Shehryar Munawar in the Chundan outfit is Eid done just right!