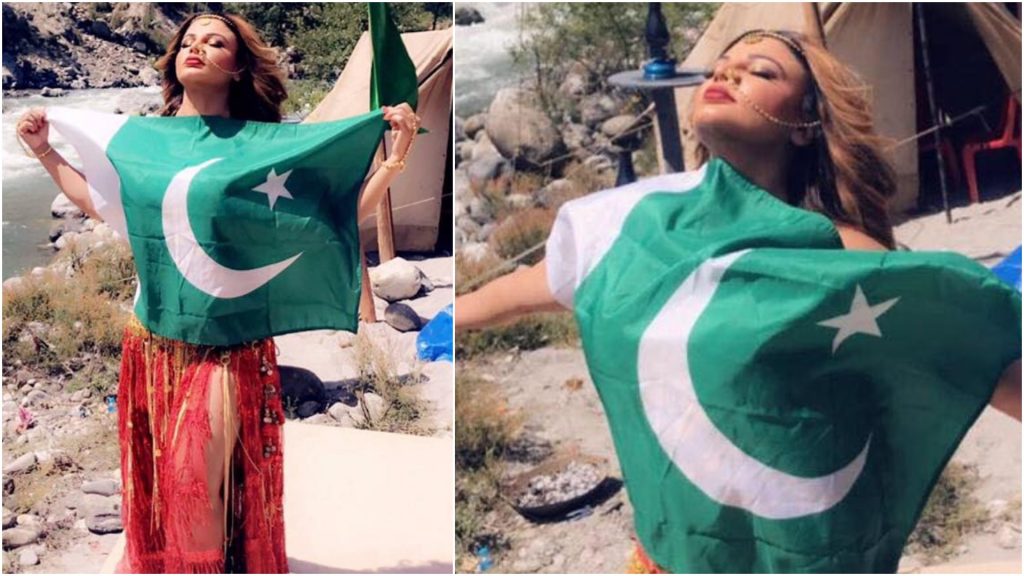 Controversies and Rakhi Sawant go hand in hand, be it her personal life or professional life, Rakhi enjoys every bit of attention she gets. Rakhi Sawant posted a few photos with a Pakistani flag and the audience was just not having it.
Comments started pouring in on Instagram and Twitter as soon as the word spread, and they weren't easy to swallow.
Some tried exposing her, remember Major Adnan Sami?
Feel proud ladies & gentlemen, this brave combatant lady has been our lady undercover in #India
Agent #RakhiSawant pic.twitter.com/odfGuLSQTq

— Aliza Ansari (@aliza__ansari) May 9, 2019
People had theories!
She has intentionally made this pic go viral, because she wants this photo of her to get aired & people to exchange views on this.. It is her intentional way to get into controversy.. #Nartaki #RakhiSawant

— Ranjan Sharma (@shivaham22) May 9, 2019
Well…
#RakhiSawant poses with pakistan flag. What will pakistani feel?

— Anil Merani (@anilbajao1) May 9, 2019
Some people were furious!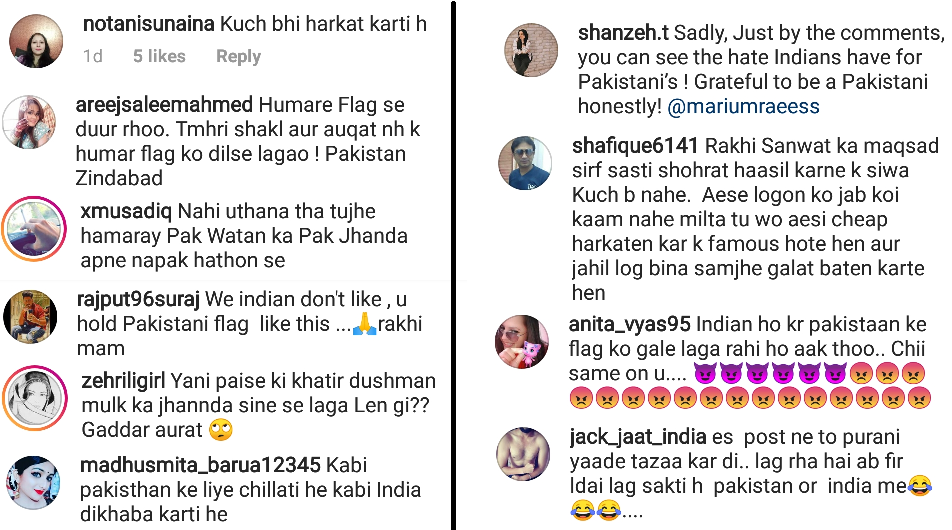 And many stood up for her!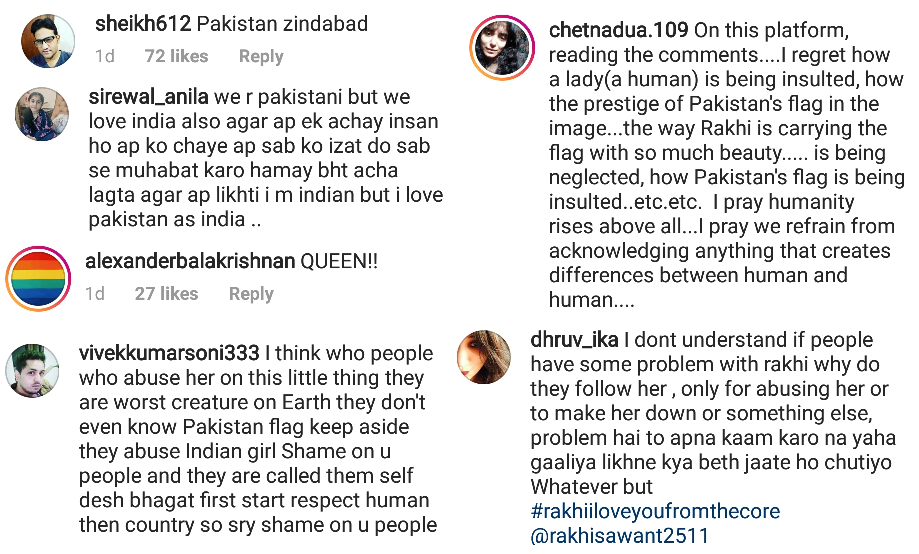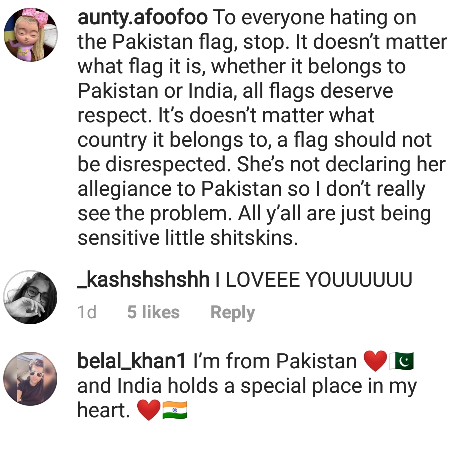 After the images went viral garnering massive attention over the internet, Rakhi uploaded a video clarifying that she had to pose with the flag for an upcoming film called 'Dhara 370' where she is playing the role of a Pakistani which is based on Kashmiri Pundits.
She later shared another video which was surprisingly Pro-Pakistani.
She said, "I would like to tell people that I am playing a Pakistani girl (in the film). People from Pakistan too have a heart… All of them are not bad. Some people, who ask children to commit jihad against their people and country. I respect people from Pakistan."