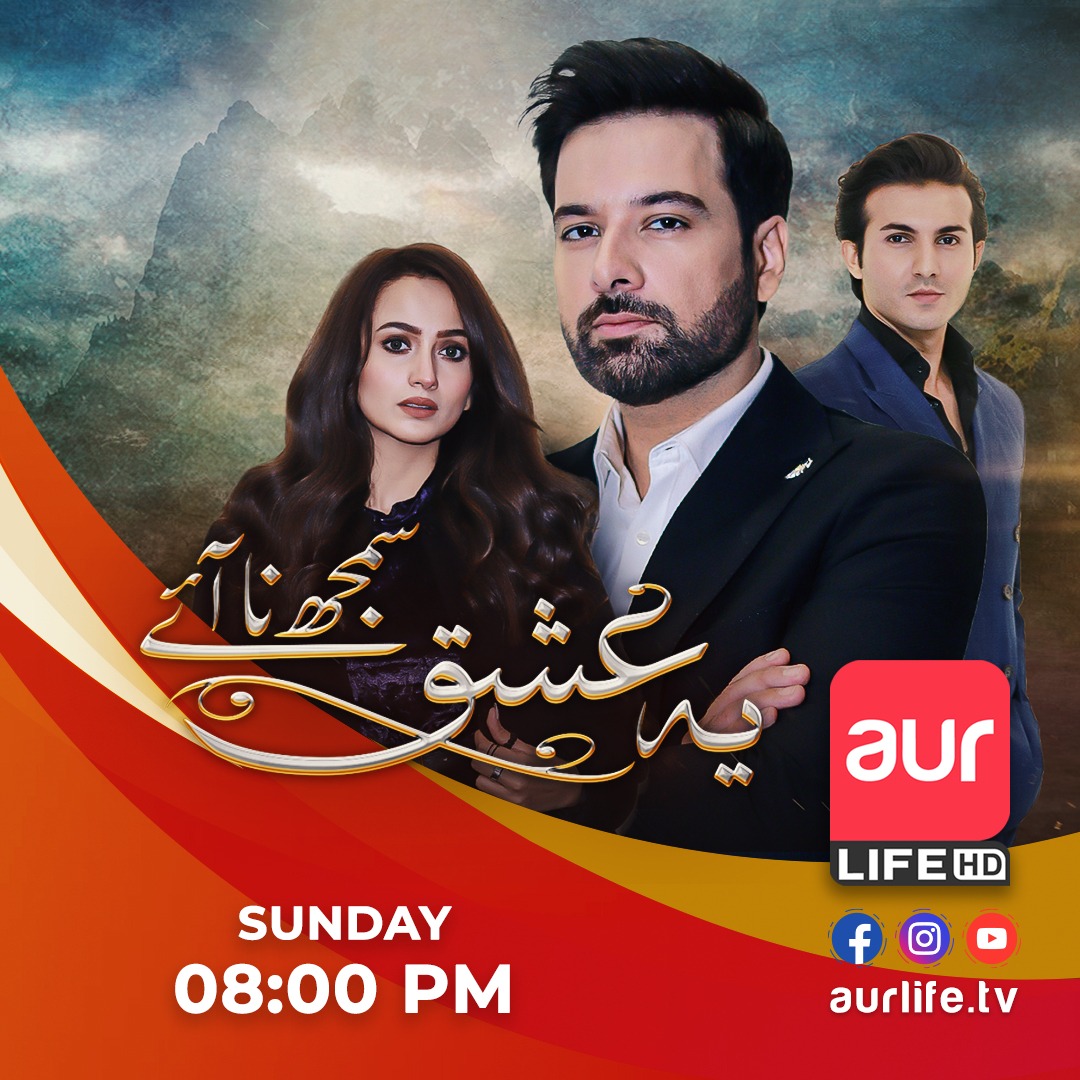 By Manzoor Hussain
Happy married life is a dream of everyone in society like Pakistan, but conjugal relations not remain the same during the course of life. There are so many factors involved in making the life happy or vice versa. There are plenty of dramas produced by Pakistanis about this relationship. Some got bumper appreciation and some left memorable imprints on the minds of masses albeit some failed to make space. Gigantic production of this specific genre shows that majority of Pakistanis facing problems in married life that is why they like these types of dramas. It has been experienced that dramas associated with married life are worthy in the long run considering all pertinent factors because almost every male and female member living in this society has to face the reality; marriage.
The marital relationship is a journey of two soul mates which is voyaged by couples walking hand in hand with each other with closed eyes. But if the wall of doubt is erected, then it becomes difficult to take even one step forward. It is a relationship of trust and confidence and If trust is lost, then nothing is left. It is the husband's trust and confidence that makes a woman strong, otherwise she would break down and fall apart, which would have a profound effect on other household responsibilities. Same is the case of husband, it is the character of woman that makes a man stronger, if she loses her character, husband would suffer the most.
Belief and trust make this relationship so strong that no one can break it even if they want to. But when a third person comes between the spouses, the roots of this relationship begin to weaken. The walls of trust begin to fall and then huge losses are incurred. This loss is not only to the person concerned, but also to the whole house. Thus, trust and confidence turn into doubt. Why and how does this doubt occur? One of the main reasons for this is the change in attitude, the unwarranted criticism.
It is very important to use common sense and patience in married life. If the wife is suffering from any misunderstanding, then it is the duty of the husband to remove the suspicion, instead of the two quarreling with each other and the matter gets worse. Before accusing the husband, the wife should also check whether what she is saying is true or not with patience and endurance, otherwise, things could get worse.
If a man is attracted to any other woman, his attitude will change immediately. He will gradually lose his focus from home. He will always be ready to fight and die with his wife. He will see the good and bad of his wife. Apathy will be visible on his face. While, the wife keeps on serving the helpless husband considering his helplessness as excess of work. If a girl is attracted to any other man, her attitude will also change, she will start ignoring her husband, she will stop taking care of him, she would stop taking care of the house, children and start abusing husband. Then, husband will start noticing change in behavior and wife would become more susceptible, ultimately the relation will collapse.
Actually, love, care, affection and trust on better half are the key factors that make this mare go, but strong relationship needs loyalty and faithfulness to make conjugal life happier. It is seen that millions of people of Pakistan are employed outside the country or in remote areas in their own country for their business life. They do not see each other for many months or even many years, yet there is a trust and confidence, through which they both endure such distance and happily endure every hardship. Indian women (women of sub-continent including Pakistan and India) are a metaphor of loyalty and nobody can doubt respect and love they have for their male partners. There are hundreds of examples of woman's loyalty in our society. Male partners even cannot think about doubting their females but if female start showing interest in anyone else, this is the worst thing for her male partner.
In modern times, social media is playing a vital role in managing relationships between couples. Many social media users found their perfect match from social media sites but at the same time it is involved in disturbing the families. Social media platforms and apps are a wake-up call for anyone, it distracts female from her spouse, especially when someone gets used to them and enjoys spending a lot of time on internet instead of husband and family. Social media is the other name of digital betrayal, it has fostered attitudes in our society that were previously unimaginable. It has become common for men and women to talk and communicate with each other without any hijab or prohibition and without any restrictions due to social media.
Especially, Facebook has become a major cause of separation and divorce in our society. Facebook's role in the devastation of family life is significant. Globally, it is being blamed for the rising divorce rate. Excessive use of Facebook leads to dissatisfaction between the spouses, which in turn can lead to domestic problems and increases the chances of divorce. WhatsApp ranks second in the line. This is the easiest way to increase and maintain the relationship between the sexes and this connection has increased the rate of infidelity between the spouses. Infidelity usually begins with simple Facebook messages. Then the relationship grows to the point of WhatsApp, where the two sides exchange pictures and other private material. We are not ashamed to say that with smartphones, we have all become more and more smart. Men are trying to fool women in the name of friendship by creating fake and anonymous IDs in the name of women and most of the women are wasting their precious time by neglecting other responsibilities. Situation worsens when anyone of the couple tries to judge loyalty of partner by contacting him/her through fake ID. This is a matter of concern for all of us, artists and drama producers are trying to highlight this issue with their plays, movies and dramas. Many dramas have been aired on different TV channels in Pakistan over the issue. "aur Life" has also tried to put its best for awareness of the society upon wrong use of social media and its affects on families of Pakistan. "Yeh Ishq Samajh Na Aye" #YISNA is an upcoming drama of "aur Life" based upon a story of couple whose life is distorted by the erroneous use of social media. I hope Pakistanis will have much to learn from this drama made for societal good and it will provide a good picture of wrongdoings of digital platforms.