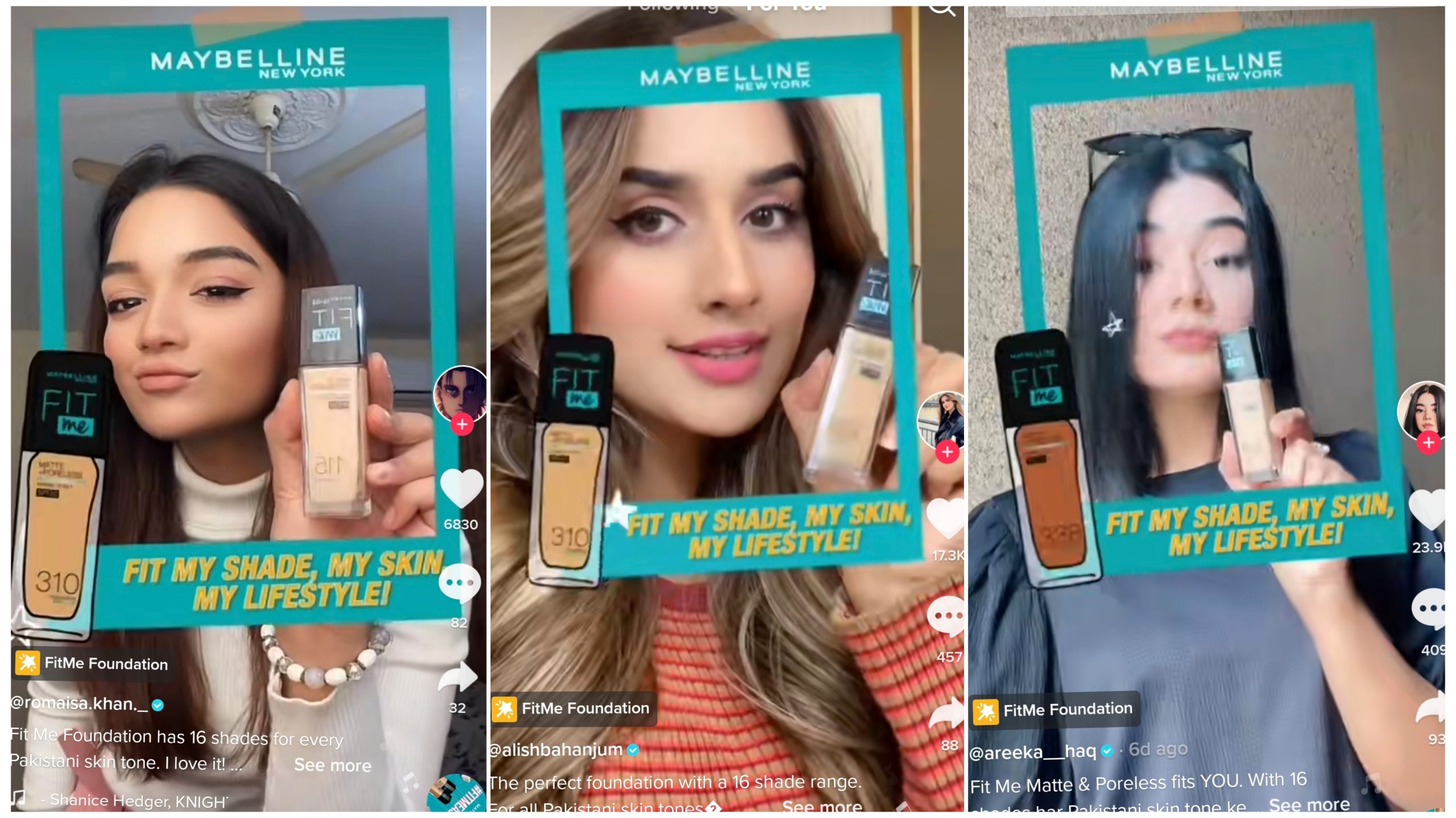 Maybelline New York's iconic and most popular foundation from the Fit Me line was re-launched in Pakistan with 16 new shades that work for almost every skin tone in the country. And if you're a makeup buff you know how difficult it is finding that perfect match that seems rather undetectable, smooth and is the right under-tone, which is why everyone's favourite Fit Me foundation is ready to make it's place in your makeup stash – because finding your match has never been this easy! And while fans of the foundation are busy finding their perfect match, the brand has sponsored one of the biggest campaigns we've seen this year called #FitMeAsIAm on Tik Tok.
Tik Tokers have been living for the campaign and their newly launched lens that let's everyone celebrate themselves with a rather groovy jingle that'll grow on you! With the hashtag already dominating Tik Tok as influencers celebrate their perfect shade, Maybelline is giving everyone a chance to win amazing prizes which include smartphones, makeup goodies from Maybelline and other exciting prizes too, all you have to do to is upload to Tik Tok with the fun Maybelline Fit Me filter and upload it with the hashtag #FitMeAsIAm to participate.
And as you prepare to participate in the challenge, let us throw in some inspo from your favourite Tik Tokers:
So, have you found your perfect match yet? If yes, then go and participate in the challenge to win exciting prizes with Maybelline #FitMeAsIAm.