With the recent spate of health awareness and good eating that has been making the rounds of Karachi, it is no surprise that two friends along with their wives decided to foray into the world of food and take advantage of a space that is sadly still left wanting. From salads to steak, decadent desserts and excellent coffee, Pesto also promises an almost comforting and soothing ambiance to accompany the food they serve, making it a great place to hang out with your friends, or alone with a good book.
Of all the things I tried, my favorites were:
I had almost given up on a proper foam topping my cappuccino in Karachi, and Pesto finally delivered with a nice milky foam on top of my cup with a delicious, mild coffee brew beneath it. I look forward to visiting again for their Americano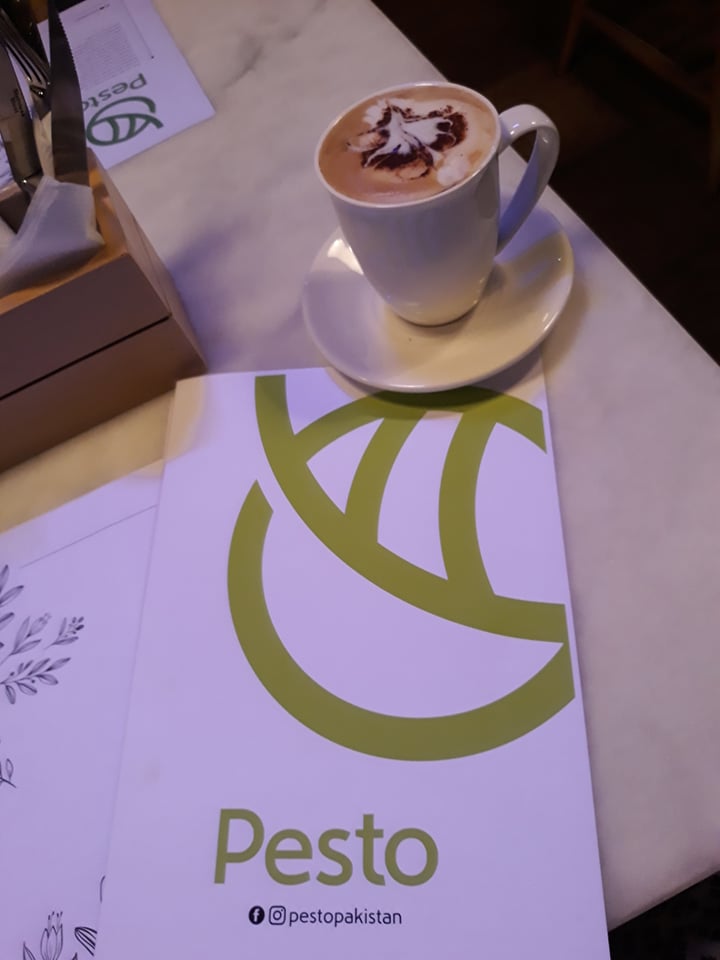 For starters I loved the Air-Fried Halloumi Sticks which instead of being deep fried are given their crispy delicious exterior and soft, cheesy interior in an air fryer, and are served alongside their in-house pesto sauce
Crying Tiger Beef Steak is a must have for your mains at Pesto! Starting from the perfect cut of meat to the marinade, overall presentation and the delicious sweet chili sauce with Thai red chilies will make you cry with happiness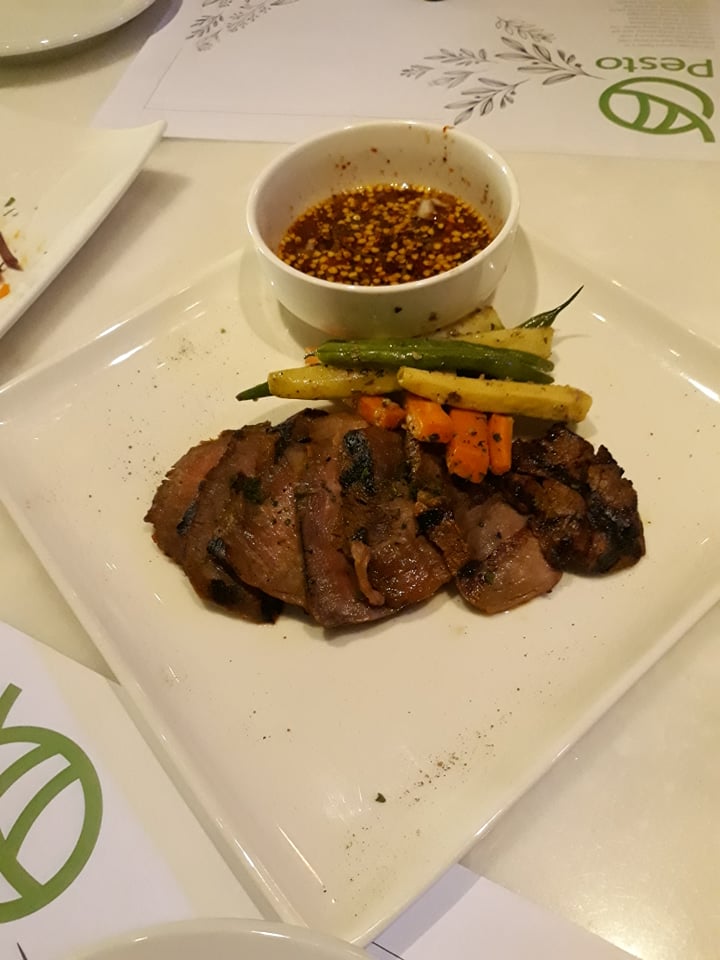 If you're adventurous and want to veer away from the regular creamy pasta fare served here, go ahead and try the Ragu Pasta, whole wheat pasta coated with a slow-cooked meat and vegetable stew that has a strong tomato base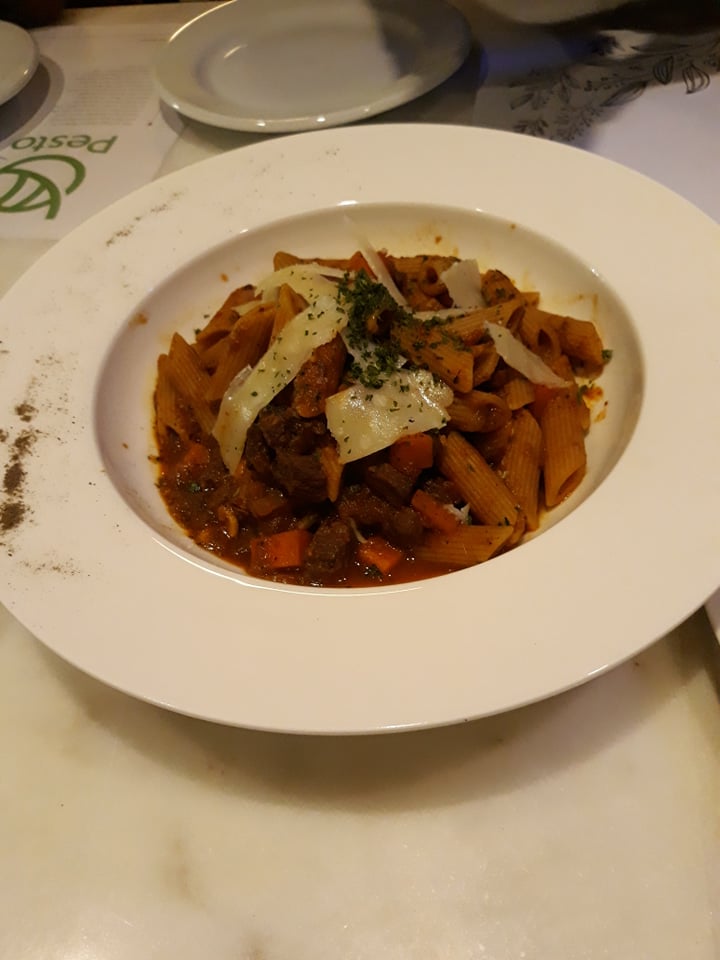 Dressing drenched salads don't exist at Pesto. The Skinny South West Beef Bowl stays true to the essence of a salad, keeping the fresh greens and grilled beef slices separate from the dressing, served separately in a small ramekin. And in case you get bored of the greens, enjoy the toasted whole wheat pita served along with your salad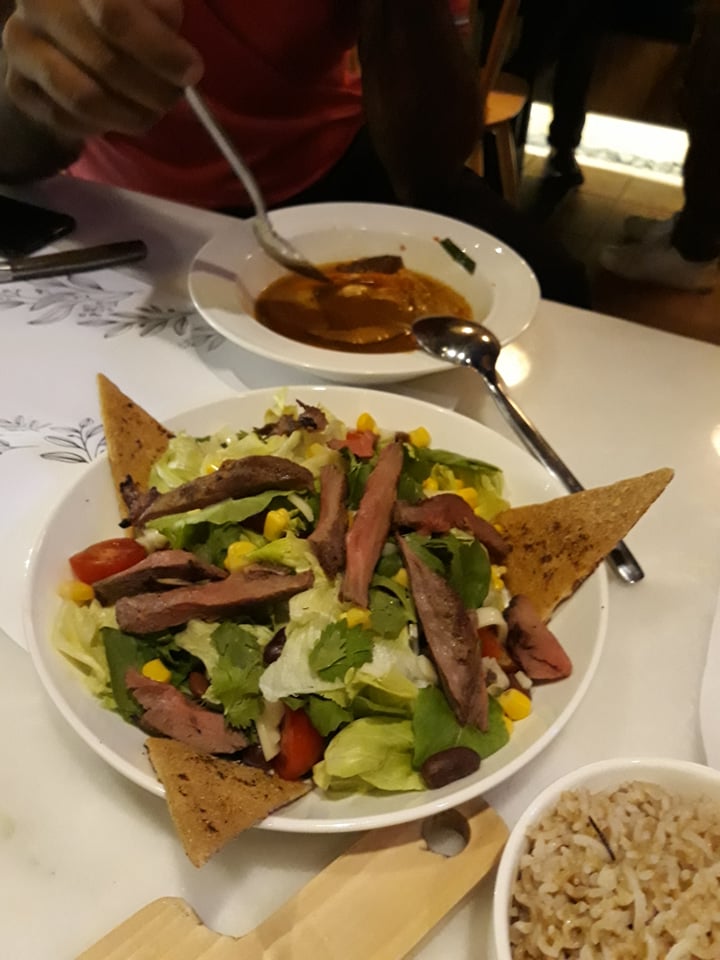 By this time I was so full I didn't have space for dessert, and sadly have to save that for another day. My experience at Pesto already has me thinking of all the friends who will now happily eat out with me due to the healthy food they serve without compromising on taste.