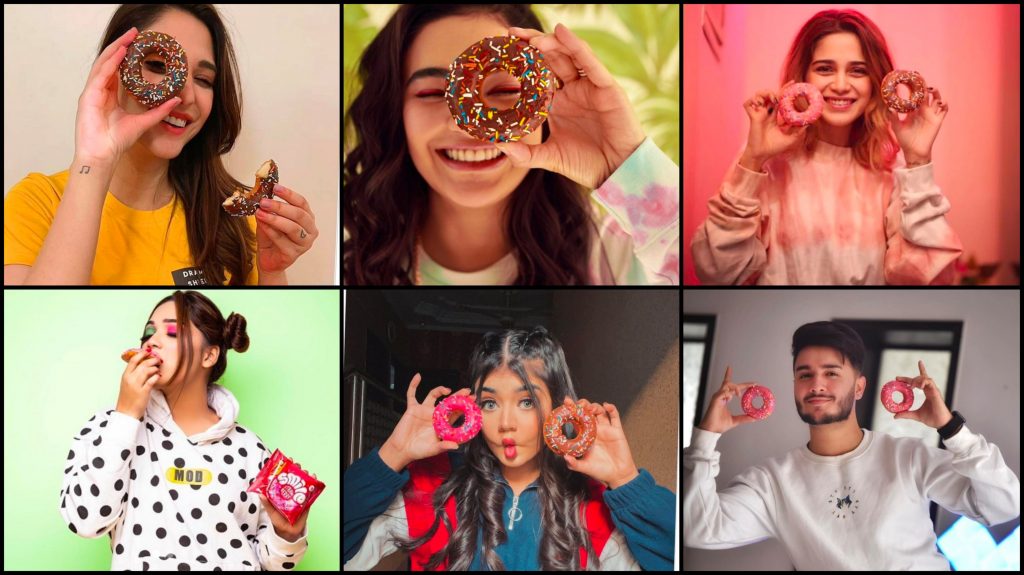 Happiness is in the air ever now that the launch of the new Peek Freans Smile Donut Cakes has become official. The newest addition to the extremely diverse product range for EBM – Pakistan's leading branded biscuit and cake manufacturer – these delectable new donuts have taken the market by storm with their eye-catching imagery and mouth-watering taste.
EBM is a household name amongst young and old alike. With their diverse portfolio of treats that are both delicious and nutritious, they have something that caters to everyone. After the success of Cake Up in the cakes category, they have now introduced yet another treat to the cake segment; Smile Donut Cakes. These deliciously round donut cakes are coated with flavored icing that is topped with sprinkles and presents a wonderful surprise in the form of a rich, creamy center. The donuts currently come in two exciting flavors; chocolate and strawberry. Not to mention the fact that they sell at just Rs.25!
Apart from providing treats that are both tasty and healthy, Peek Freans has always gone the extra mile to spread a positive brand message with each of their products which is why their new campaign full of compassion doesn't come as a surprise.
With the launch of the Smile Donut cakes came the brand's latest campaign – #GottaSmile. Here's how it all went down.
The campaign took off with Instagram posts put up by various celebrities, all of whom participated in this immensely fun campaign by posting pictures of themselves posing as they indulged in the mouth-watering goodness of the Smile Donut cakes.
Ramsha Khan posted a picture telling her followers how she literally can't stop eating them.
Areeka Haq is totally in love with this new delightful treat.
Shahveer Jaffry is also obsessed with the new Smile Donuts.
Romaisa Khan seems to be in love with both flavors.
The Smile Donuts have got Saheefa Jabbar grinning from ear to ear.
Aima Baig just can't stop smiling after trying out the new donuts.
Zainab Shabbir is definitely going to be enjoying both flavors of the Smile Donut cakes from now on.
Once again, Peek Freans has exceeded expectations and cemented its image socially conscious brand that aims to spread uplifting and positive messages across the country. Get in on the fun and unlock your happiness with the new Peek Freans Smile donut cakes!