For anyone who wants to venture into the world of fashion dynamics in Pakistan, it can be a daunting uphill battle that many lose to. Yet, there are those who battle it out and come out on top by being jacks of all trades, literally. One such example is also Nubain Ali, who despite being a thorough corporate advertising cog, became an integral part of the fashion world in the country.
He may be young, but he has made a strong footing in the market and today, enjoys great success thanks to him amalgamating the expertise of not just his creativity in design, but also the know-how of media planning, strategy, and advertising into his projects.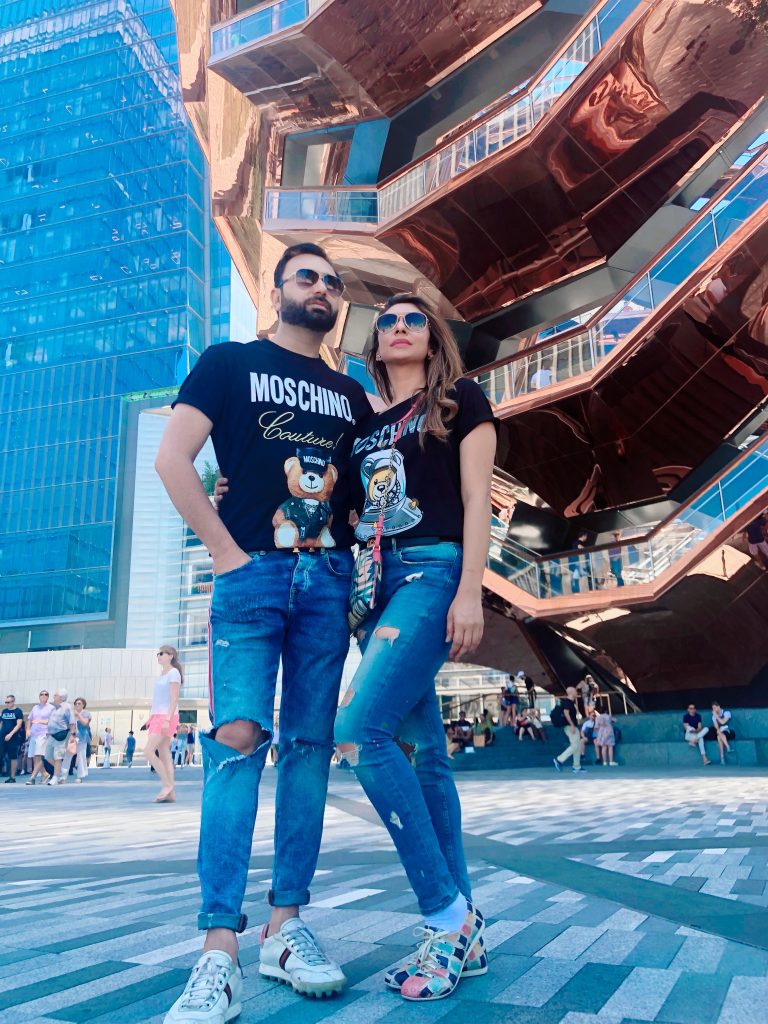 Now, bringing all of that energy and his advertising knowledge of more than a decade into everything he does, the CEO behind his sister's brainchild brand, Wardha Saleem, Nubain talks to Diva on further expanding the label, his stint with the Fashion Pakistan Council, and how he plans to explore further spaces in the fashion and creative spaces in the country…
Many know you as the CEO of Wardha Saleem and the Show Director behind Fashion Pakistan Week, but don't know your past expertise. Tell us a little about that.
I am from Hyderabad and come from a business-oriented family. We had a business of cinema houses in Pakistan, and my mother was part of the education sector in the country, while my father was a government official. We did our schooling and college all in Hyderabad, and then we moved to Karachi in 1999 when my father passed away. During that time, computer engineering was all the rage, and there was no information available towards what advertising is, so I opted to do my software engineering from the University of Huddersfield in an external program.
But when I graduated, I didn't really have an interest in hardcore programming, and my interest was more towards animation and creative designing tools. Due to that, I got an opportunity to work in Nigeria in one of their major advertising companies, called Digiprints international as a creative manager, where my job was to design. There, I got exposure to all these global brands, where my clients were like United Colors of Benetton, Coca Cola, Fashion TV, etc. It got exciting, but I got homesick after two years, and I decided to come back. I always knew I wanted to be settled in Pakistan and do something here.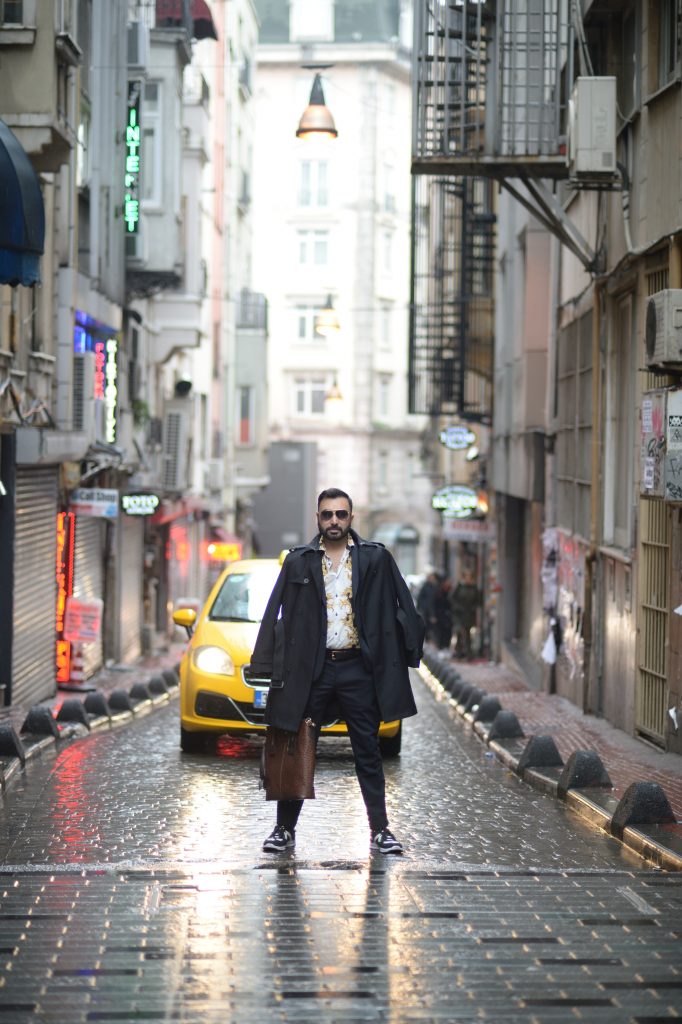 So, what did you do when you returned to Pakistan?
In Pakistan, I got an opportunity to work at Interflow, and that's where my learning in advertising began. I joined the company as an Account Manager for top brands such as Ufone, Uniliver Portfolio and Pepsi's snack category. That's where I got a hold of it all. Those three years of learning were the best, where I learnt everything, from campaigning to media planning.
After this, I moved to McCann Erickson, where I worked majorly with L'Oréal, and it was the time when I worked closely with them and got into the fashion circuit. Before this, my introduction to fashion was only through Wardha. This was the time when I met my mentor, Tapu Javeri, who was like a full institution and a complete bible on Pakistani fashion! My interest then grew into photography, and I assisted Tapu for two years. But then, I got further into fashion from there, and then once Wardha started her label, I got into it.
Also read: Candid Talk – Wardha Saleem
How and why did you decide on joining your sister to expand her label?
When I left Orient-McCann in 2012, I quit advertising after twelve years. This was when I thought I needed my venture, and during this time, Wardha's brand had also gotten traction. We decided that I should invest time in the brand and play an important role. However, during this same time, when I had left advertising, L'Oreal Paris Pakistan approached me to fill in space for 6 months as Digital and Media Manager and I ended up working there for two years as Brand Manager for L'Oreal Paris Makeup and Maybelline Newyork.
Subsequently, after fourteen years, I thought I needed to do something bigger, and then I joined Wardha as the CEO. We formalised the entire business, and we started working on opening our flagship store. We worked on our presence digitally and in other multi-brand stores, and since then, our company has only grown.
During the same time, you also ventured into FPW. Why?
While working with Wardha, there was also a time when she became the CEO at Fashion Pakistan Council along with Sanam [Chaudri], and that's when they asked me to come on-board as Marketing Director and help revamp the brands and work with sponsors. What we did at that time was we pitched to brands how they could be relevant to fashion. Alfalah Rising Talent was one such example. We did create spaces where young designers could get help from these brands.
After Wardha's tenure ended, the new board came up, and I was still working there as a marketing director. That's where the council allowed me to work as a show director for the first time. It was a TDAP Made in Pakistan showcase, and I directed the millennial fashion segment.
Did you look up to or get inspired by anyone for this?
My inspiration came from looking at Sheru [HSY] because when he started directing and choreographing, he revolutionised the whole fashion scene by adding sound, lights, visuals, and the showmanship he brought to the table. When the next FPW happened, they got me on board as the director for the whole show, and now it's been three years doing this!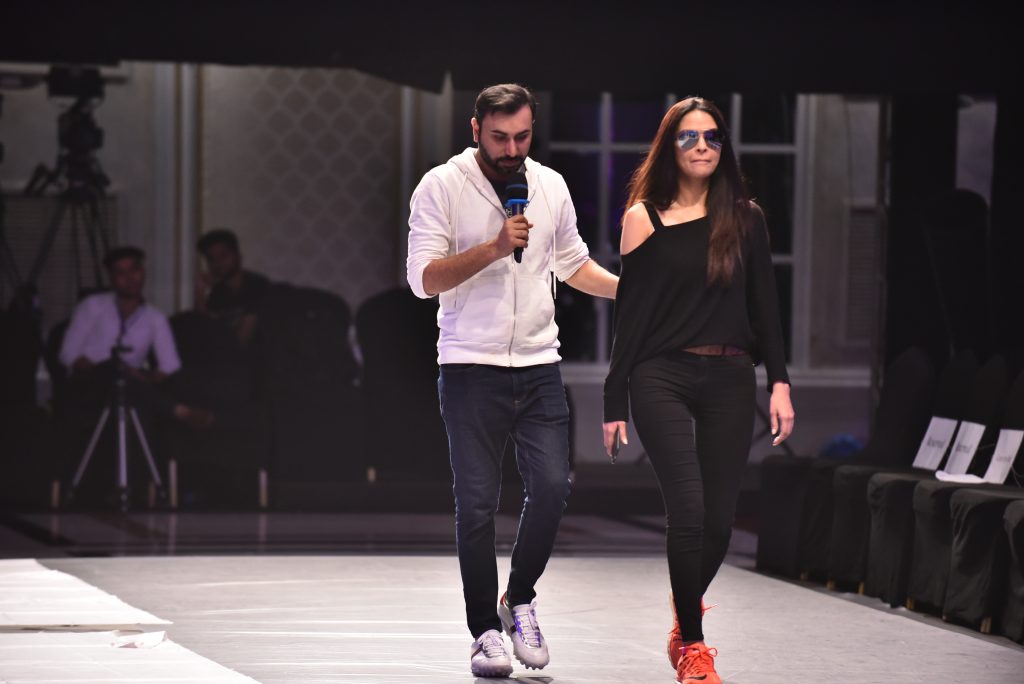 But, that's not all, we've heard. What else have you been dipping your toes in?
When you work so much with the corporate sector and leave it, you start missing parts of it. I had been building brands for so many years, and I wanted to tap into that once again. That's where I started my consultancy, and became business partners with Maida [Azmat] on special projects for MINT PR, along with working on my freelance consultations. On this side of my work, we started collaborating with major companies, such as PTC, who we got on board and created a lifestyle platform called Discover for, where we explored art, music, fashion and culture in one space.
Coming back to your label, how do you see the current trends in the market for fashion; Is it viable?
The market has become competitive and saturated in a way, so now what's happening is unfortunate, and everything is revolving around a specific price point. There are so many brands that it's difficult for new brands and labels to sustain themselves. All these big guns are working with the economy of scale so one can't compete with them. However, what our strategy is that we work on seasons, and we see trends, such as Eid and Diwali and work on those. On the other side, we invest a lot in international exhibitions. Due to that, we've tapped into a loyal clientele internationally, whereas, in Karachi, we've segmented to a niche, where we focus our price points for them.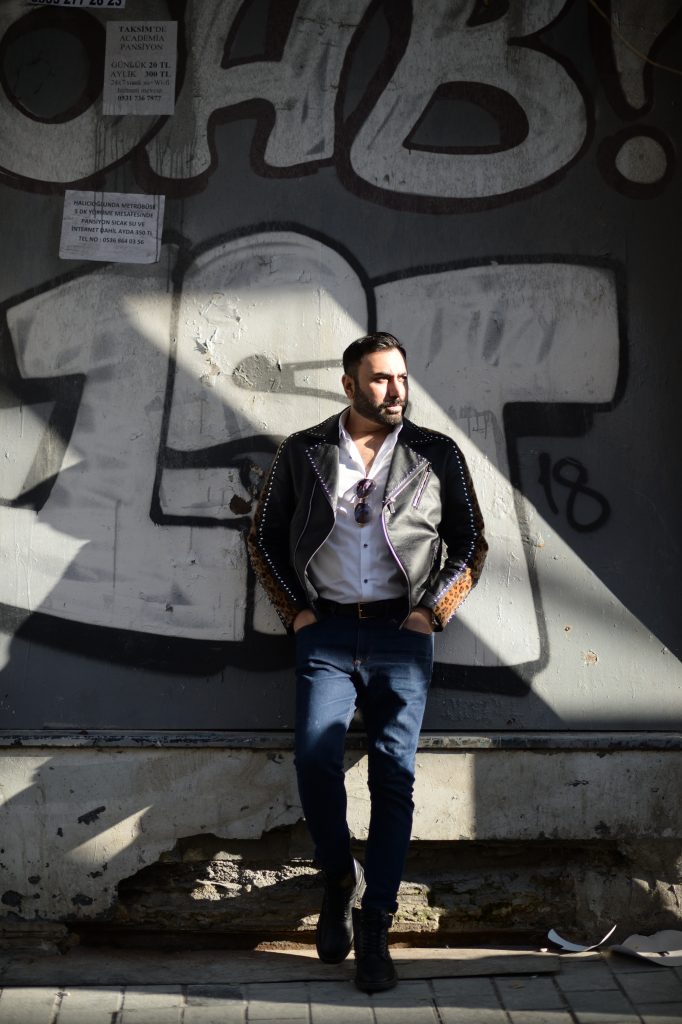 Has the economic slump slowed you in any way?
I think one thing we did with our brand is that we never went full-throttle, and we worked slowly and steadily. We never invested so much into many stores and all, so we didn't get affected as such in our infrastructure. On the other hand, in regards to buying power and sales, there's been a shortfall. Brands that would never go to sales are now doing it. I think the key is consistency, and one has to maintain that otherwise, there is no point in doing business. This is the time where one has to change strategy but maintain that consistency and remain focused. We have amended and kept ourselves more concentrated on seasons.
Despite the economic conditions in the country. You and Wardha have ventured into another brand now. How did that come about?
We've recently started working on another brand called Jhirki, which we launched at the HUM Showcase. That's the brand that has a starting point price at PKR 6,000 to 35,000, and it covers everything from daily wear to festive. It's gotten a great response, and we have focused lines now for it. It's close to our heritage, and we plan on expanding it further.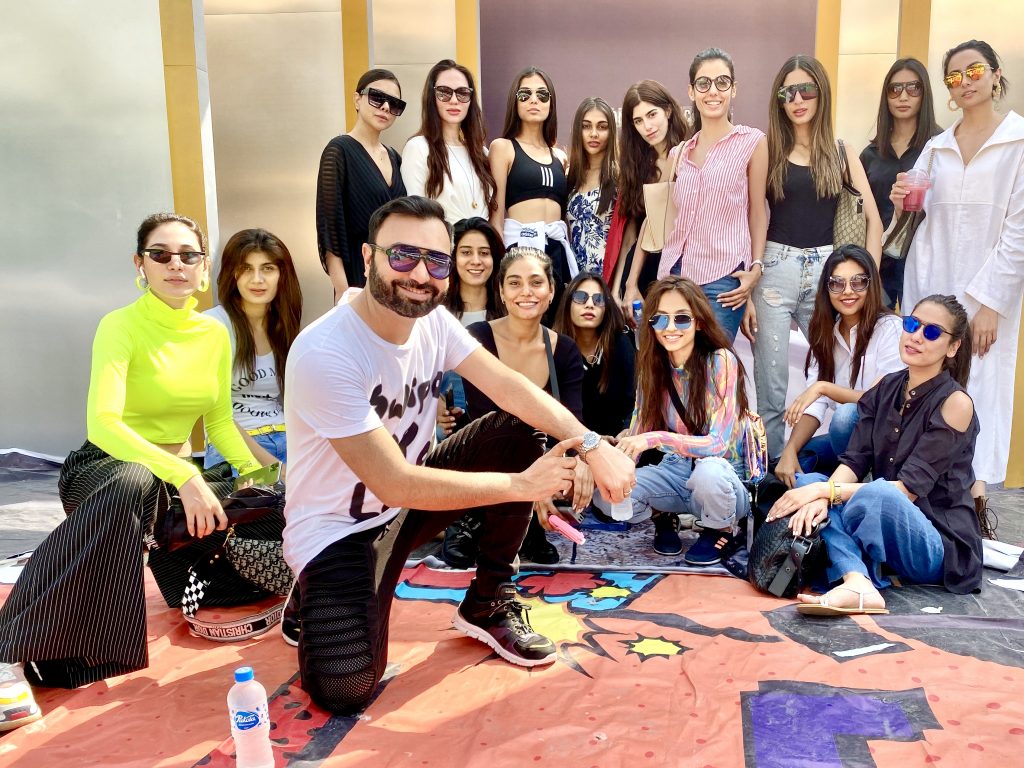 The label chose not to show its bridal collection this year. Was there a reason then apart from the economy?
This year, our strategy was focused on exhibitions and looking at festivals. We had a lot of orders to cater to, and so we had to remain sales-oriented. So, we skipped the bridal shows this year. I think it worked for us, and now we plan on showing our bridal collection that we made this year, digitally. But, that said, next year we will be exhibiting at fashion shows.
What does 2020 look like then?
For Wardha, we'll definitely be showcasing two collections – Spring/Summer with HUM Showcase for which we're really excited because there's always a right mix of designers there, and although it's not commercially viable for us because designing something innovative always ends up getting critiqued by trolls. Still, it helps with the creativity of the designer. The other will be a bridal/luxury prêt collection which we will also be showing later in the year.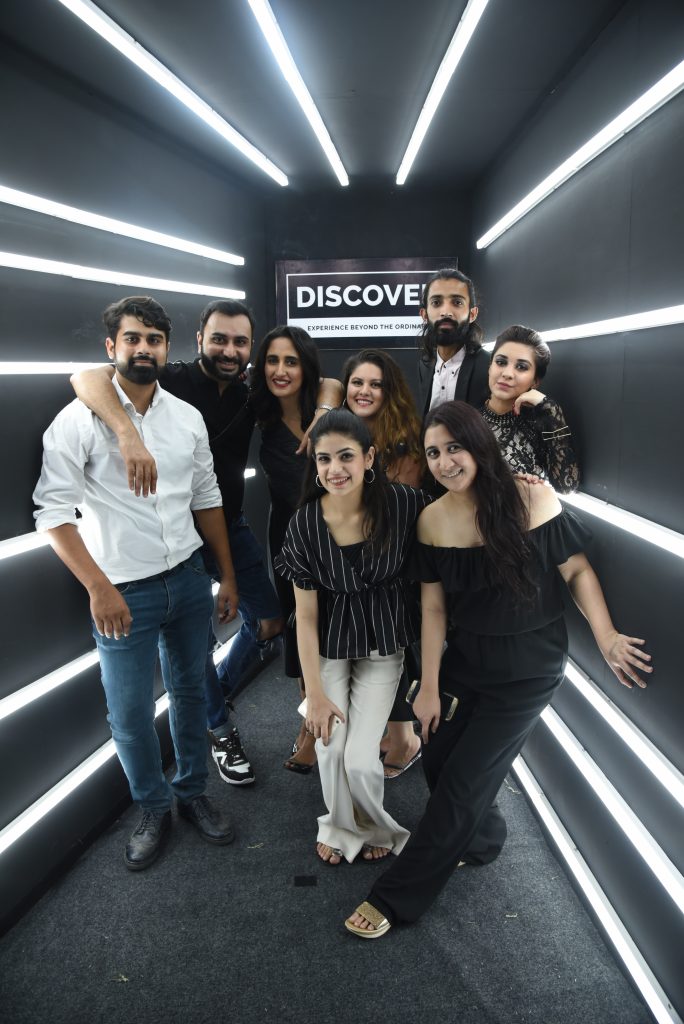 So, no solo shows in the offing?
Everybody loves to do solo shows, and there's a lot of opportunities to showcase your creative freedom, and one can translate their brand's ethos. But, here the issue is that these shows cost a lot and hardly anyone has been able to continue doing it regularly. Most have done one and stopped from doing another. It shows that there is no consistency. If you plan on doing it each year, they continue it. We've seen people doing solo shows but then got on fashion week platforms once again. There's a lot that goes into these shows, and brands would much instead invest in places where there are more than twenty brands than a place where there's just one. So, rather than doing a mediocre job, one should do a collection in a fashion week, where it's still feasible to do it.
Do you believe then that fashion weeks are still needed or are essential?
Fashion weeks to be honest, when they started a decade ago, had excitement to it. Things were different, and designers were excited as well. Now, there are too many fashion weeks happening, and it's all cluttered. People then had wanted to be seen as such shows. Now, it's lost that excitement and that charm. That said, I still believe it's one of the best platforms for young designers to use. If you see it from the economy of the scale factor, for budding designers, these council shows put you on the map. Maybe for some designers, it may have lost its feasibility since designers can use the same investment on digital marketing, but for many others, it formalises the industry, and what's needed. Also, let's not forget it gives you a space for networking which is essential for a brand or label.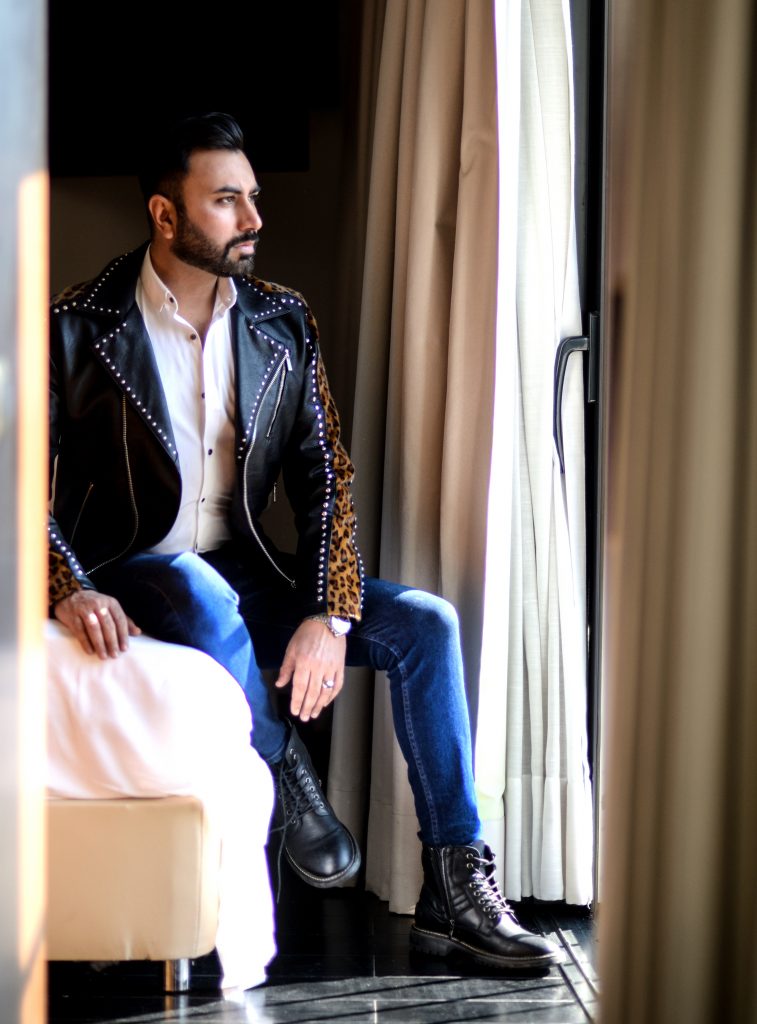 So then having more than one council – is that good? And is it true that there's still friction between the two?
I've worked with both councils, and I have never seen any friction amongst them. Many times, both councils help each other. In our country, there's the Lahore v Karachi issue more so than the councils competing. In my opinion, it doesn't matter where you're showing. What works is how feasible it all is. What I honestly think is that councils need to exist and they help the local market. There's not an international exposure that we need yet, and that's fine. We need to make for the local market, and it helps the brands when these councils have their show.
You've been working with the Council as a director for a while now. What are the challenges you face with models and what do you feel the difference is between then and now models?
One of the most significant issues I see here is the ethics of models. Internationally, models respect the designers and the choreographers. Here, especially the new girls, don't understand how things work — senior models like Vaneeza, Nooray, Mehreen, etc. they used to take notes. The new girls need to realise the platform is essential for them, and hard work is needed. Imagine we have seven shows in a day, and we give forty-five-minute slots to a designer to rehearse, and it gets super-embarrassing when we have the designers there, but the models do not show up! Professionalism is key and I believe those who do follow advice, they get ahead. Otherwise, the rest disappear away. Fashion weeks are more than just an opportunity to walk the runway but rather a place to grow and network.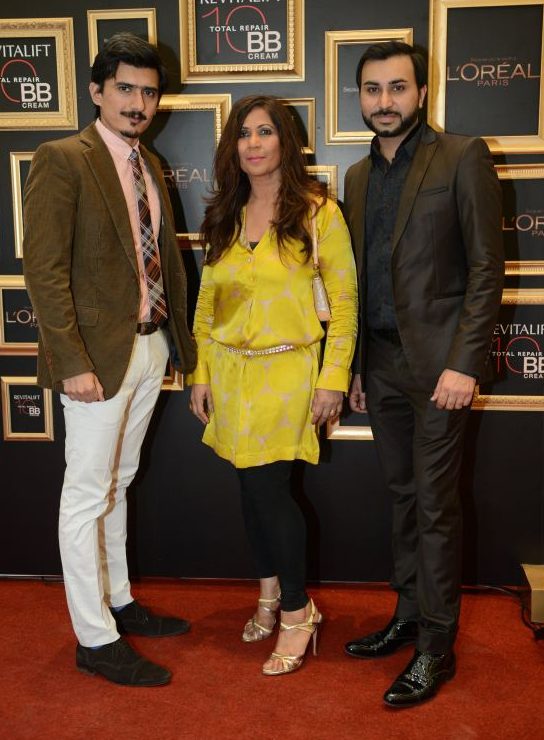 So then who are new models who you think are doing good?
In new models, someone like Mushk Kaleem is exceptional and super professional. There's Roshanay who is another face who has good potential. Iqra is another girl with great posture and international appeal. There are a lot of good models, but I would argue there's always a clear sign who's editorial and who's good on the runway.
In the end, what's next for you and the brand?
Now, what we're working on is explore more international markets, and also planning to open a store in Lahore, to tap into the Punjab market. Apart from that, I will continue to hopefully work with show directing with the Council and my consultancies on the side.
Have anything to add to the story? Tell us in the comment section below.