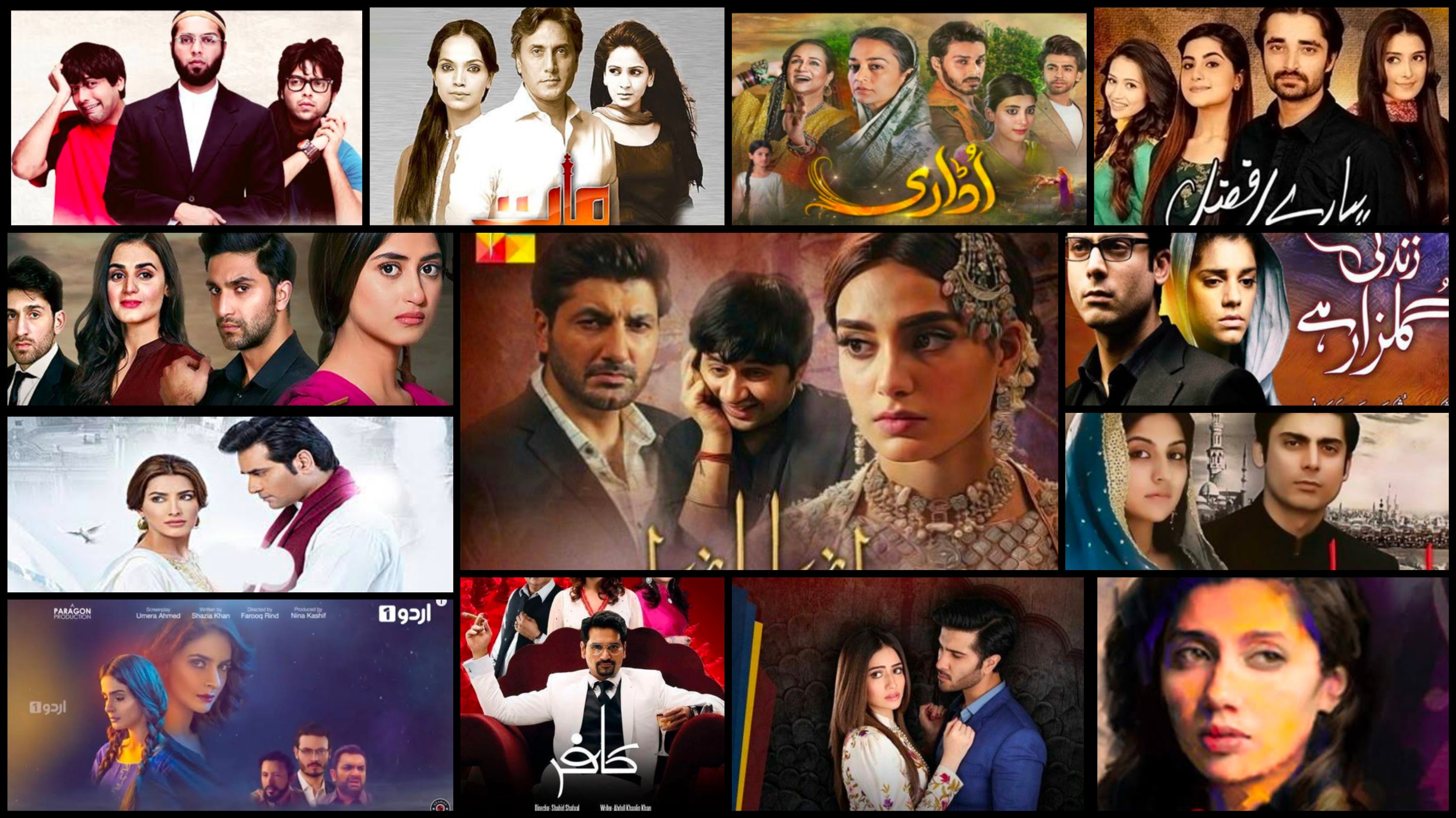 Every year there are drama that win our heart with their mind blowing plot and exceptionally talented cast, today we're sharing you 20 songs that we absolutely love!
1. Dastaan
A heart-wrenching tale that'll leave you in tears!
2. Humsafar
An absolute classic!
3. Zindagi Gulzar Hai
A drama we can never get enough of!
4. Diyar e Dil
With a plot so strong and cinematography so beautiful, you'll fall in love!
5. Khaani
A drama that changed the narrative for many!
6. Dillagi
Chemistry so sizzling, each episode will get your heart racing!
7. Cheekh
Taking on the bold issue of rape and justice, cheekh will take you on a journey!
8. Ranjha Ranjha Kerdi
A drama everyone needs to watch!
9. Yakeen Ka Safar
A story so inspiring, you'll be blown away!
10. Udaari
Dealing with child abuse, the drama is one of a kind!
11. Pyare Afzal
A drama that'll stay with us forever!
12. Meri Zaat Zarra-e-Benishan
If there's one drama that'll send chimms down your spine, it's this one!
13. Baaghi
Based off of the real life of Qandeel Baloch, this drama will change your perception!
14. Kaafir
A drama most won't remember, and which is exactly why we want you to see it again if you haven't already!
15. Alif Allah aur Insaan
You will friend yourself growing with every episode of this drama!
16. Maat
2 completely opposite sisters and their story of patience vs greed!
17. Kankar
A drama every girl needs to watch in out opinion!
18. Shehr e Zaat
A drama that'll get you thinking about who you actually are!
19. Durre Shehwar
The list would have been absolutely incomplete with Durre Shehwar!
20. Main Abdul Qadir Hoon
The phases of life portrayed to perfection!
Which drama do you love the best? Let us know in the comments below!