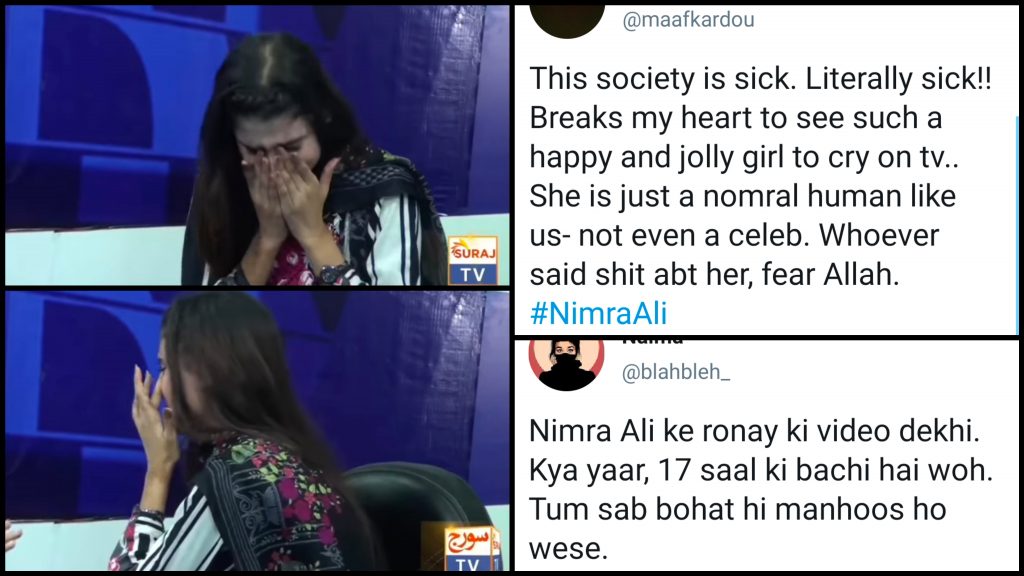 Nimra Ali, the girl who once went viral for making others viral is now going viral crying in an interview after social media bullies get the best of her.
The social media sensation rose to fame with a chirpy video that left people in awe of her, however, things started going downhill from there after numerous youtube videos assassinating her character started popping up for the sake a likes. And people are just not okay with the hate she's been getting!
Ek larki Jiski Hansti muskuraati video viral hui ab usi ki Roti hui video viral horahi hai.
I can't with these people. Itni nafrat bhar k Allah ko kyse mun dikhaenge.
Sabit hua ye muashra kisi ko khush nahi dekhsakta khas kr agar woh ek larki ho. #NimraAli

— Areeba 🇵🇰🌸 (@baaajizoned) September 27, 2020
Syeda Tuba Aamir gave an answer on her behalf to all her haters: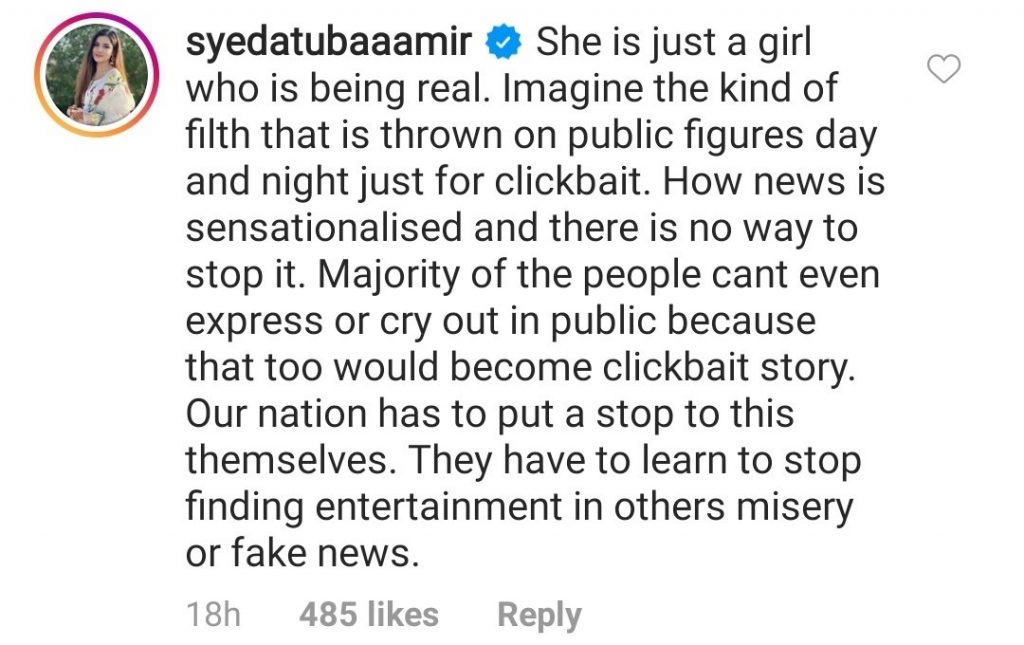 People were heartbroken:
This society is sick. Literally sick!! Breaks my heart to see such a happy and jolly girl to cry on tv.. She is just a nomral human like us- not even a celeb. Whoever said shit abt her, fear Allah. #NimraAli

— ramshayyyy (@maafkardou) September 27, 2020
Khushi dekhi nai gayi:
Nimra Ali ke ronay ki video dekhi. Kya yaar, 17 saal ki bachi hai woh. Tum sab bohat hi manhoos ho wese.

— Naima (@blahbleh_) September 27, 2020
Exactly, you're a part of the problem:
I saw a lot of comments like,
"Now she is over acting"
"Zehar lg rhi hai ab" & many more

If you commented such words in her videos or posts,
Trust me you should be shamed of yourself, because people like you make our society a "Judgemental society!" 🙌💔#NimraAli pic.twitter.com/lMFIwgKcaE

— Maham ☪ (@i_am__moon_) September 28, 2020
People were sharing how she's just a kid and the adverse effect this could have on her:
Just saw Nimra's video where she was crying because of hate she is facing. She is not the one to be blamed but we are, who don't realize the gravity of their actions. minds of kids are fragile, they can't take hate & criticism like an adult. even adults can't handle sometime.1/4

— professor (@askRaziel) September 27, 2020
Many were blaming the social media itself for exploiting her innocence:
I saw a video of Nimra crying and I feel so hurt. Honestly I would blame the media for exploiting her innocence like that. She didnt deserve to be treated this harshly. Y'all just really mean 💔

— Fatima⁷~ (@itsFatimaahere) September 27, 2020
Others wanted media channels to get her off their channels for ratings and let her live:
Our media industry is such a pack of wolves. Get that kid, Nimra Ali, off your shows. She's just a kid. Let that hyper viral clip of hers fade out till she's mature enough to handle our debauched, corrupt industry.

— Sonya Rehman #JusticeForJunaidHafeez (@gigglypundit) September 27, 2020
People were sharing how character assassination has become a national hobby:

True that!

Many found it to be a recurring pattern of bringing women down:

Some thought people were envious of her:

Shots were fired!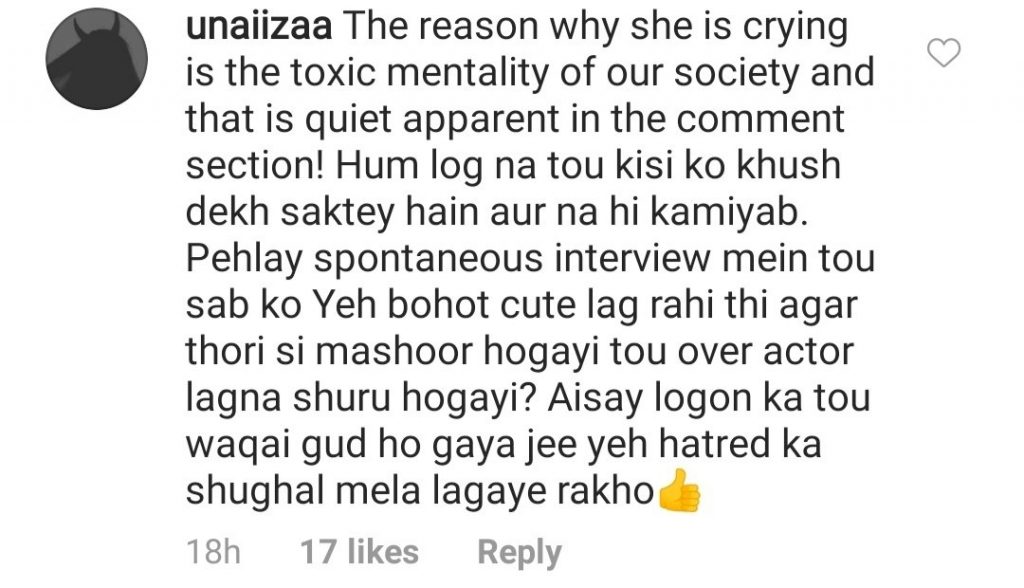 People shared how the world is already a dark place and doesn't need more hatred: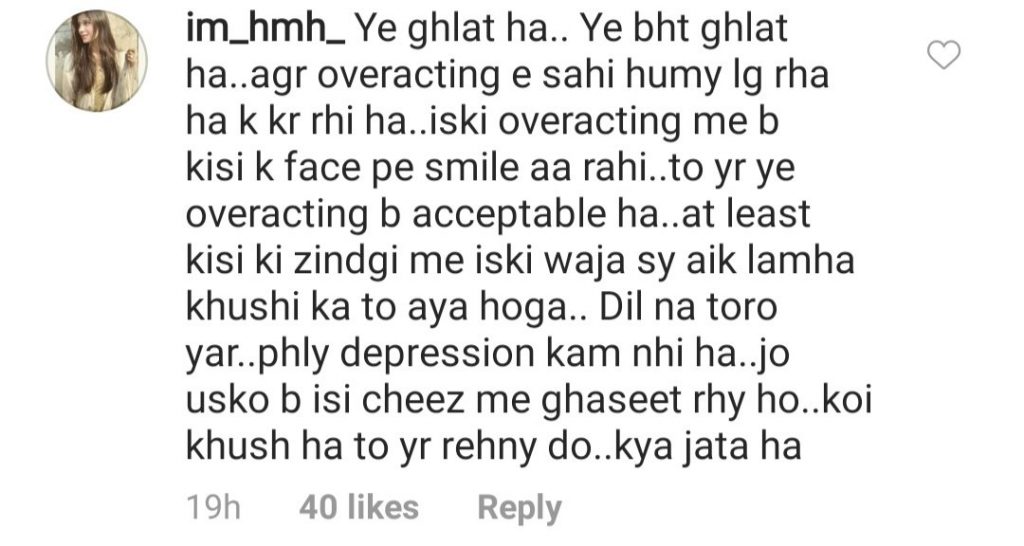 People were disappointed:

Baat toh sach hai!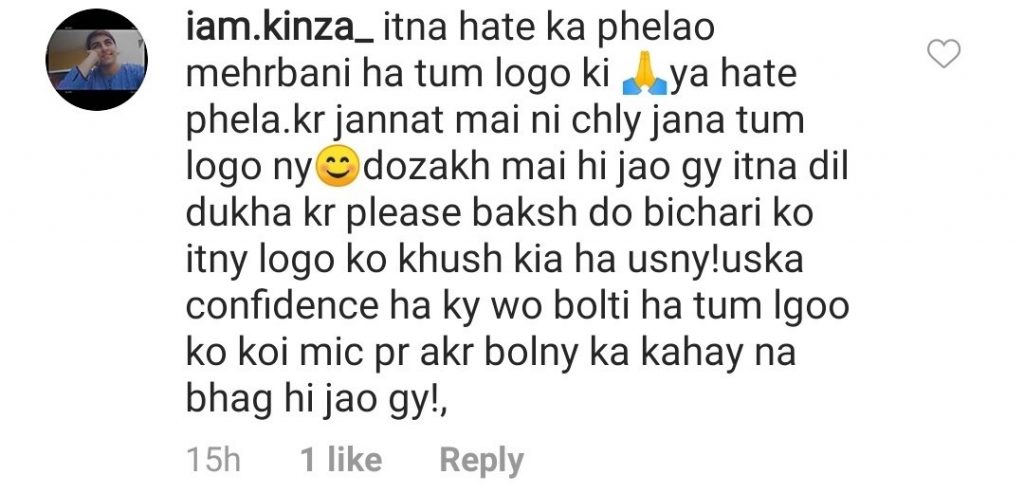 People wanted the haters to be ashamed of their selves!

What do you think about people bullying Nimra to tears? Let us know in the comments below!