The world as we know it has changed massively in the last few years, and in many ways brought forward paradigmatic shifts that have altered our viewpoints of the world. On the diplomacy front too, an evolution has taken place that has brought about a mighty rise in women's voices and those who are of colour. One major example is Muna Shamsuddin, who is the first-ever woman of South Asian heritage to hold the position of Deputy Head of Mission for the Government of The United Kingdom in Karachi.
What does she have to offer and how does she bring in her kaleidoscopic experience to aid her in this new journey? Muna Shamsuddin reveals it all in this exclusive tête-à-tête with Diva.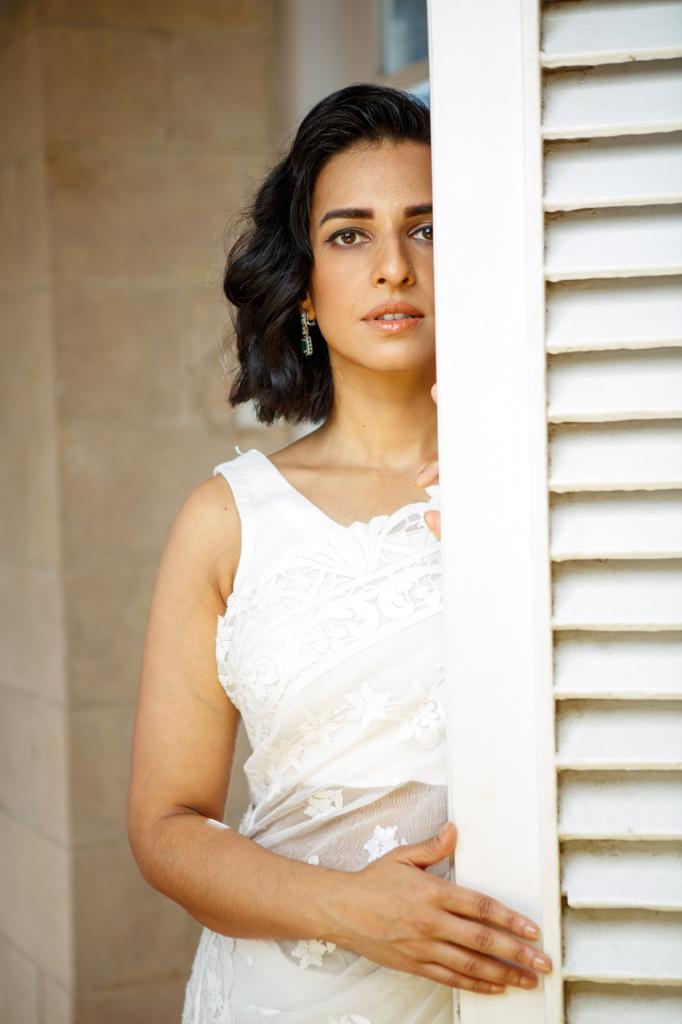 It's a moment of joy to see a woman, especially of South Asian heritage, holding this position. Have you received the same kind of response from everyone here on getting this placement?
Everyone has been welcoming to me on that front. I do feel that some are a bit surprised when they see a younger woman of colour here representing the UK. But, for me, that's exactly what I am here to do, represent the UK and what it looks like – a country that is diverse in its heritage and culture. It's something I am proud of.
Walk us through it. How did you end up making this your career choice?
I have had maybe a slightly unusual journey up to this point. My academic background is in Maths and Engineering – nothing related to Diplomacy. I worked outside of the Diplomatic Service, in the charity sector for a while in the UK. But, within Foreign Service, my career has mainly been focused on the Middle East and issues of national security. I was lucky to have always worked on the things I have been passionate about.
I am fortunate that through the Diplomatic Service I have been able to learn a lot. For example, I spent nearly a year and a half learning Arabic full time for my work in the Middle East. I have worked in Jordan, Iraq, and Palestine, and each of those experiences have been amazing. For me, it was then a natural progression to come back to my roots in the Subcontinent. I always knew when I joined the Diplomatic Service that South Asia was a region I would like to work in someday. It was just about the right time and opportunity.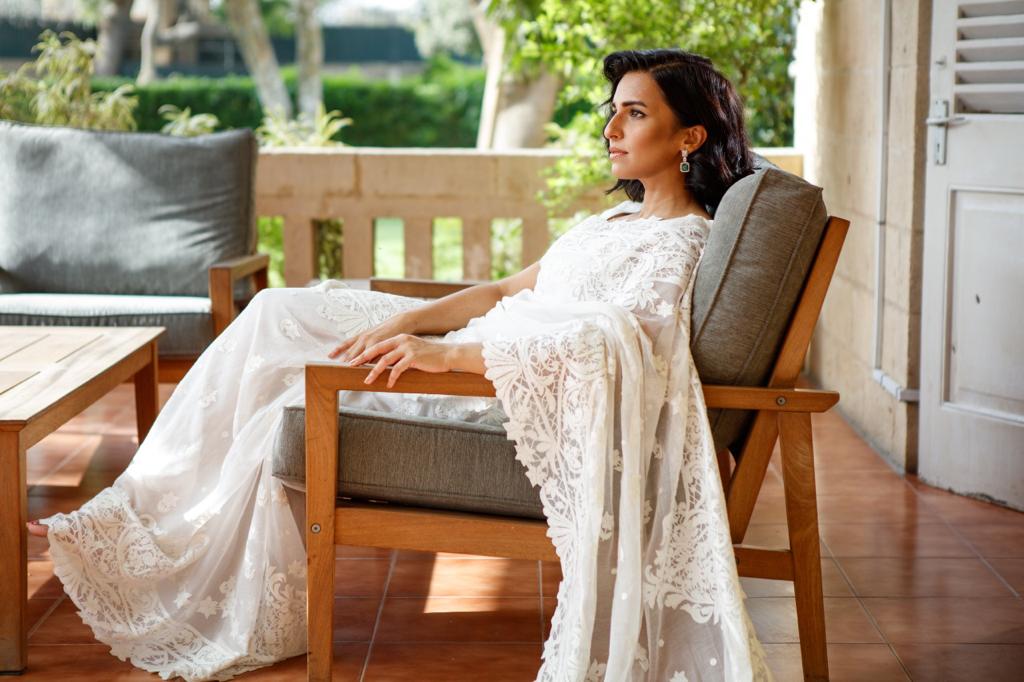 Did you find any similarities here with the previous locations you've worked in? What were the differences?
Pakistan is distinctly different from the Middle East – and within the Middle East the countries I have worked in also have individual cultural identities of their own. Pakistan is classically South Asian. The culture is different. The music, the food, and the history is unique and specific to this area. There are of course some similarities with the Middle East, which stem from religion and its influences on politics and culture.
Did Pakistan come as a culture shock to you?
I hadn't visited Pakistan before I moved here, but it wasn't a culture shock. Many of my family friends are of Pakistani heritage in the UK.  My mum is obsessed with Pakistani dramas (laughs)! I also come from an Urdu-speaking background of Indian heritage, so there is that linguistic and cultural familiarity as well. Even so, Karachi can still surprise anyone!
Did Karachi surprise you? What did you like about this city?
Yes, a hundred percent! I think in some ways Karachi reminds me of London. It's a big city where a lot of different cultures come together; that gritty vibrant place where everything knocks up against each other. I am lucky in terms of my work that I get to interact with different communities, who work with us here. We have a multicultural environment and being able to visit mosques, temples, and churches, and enjoy the diversity of the city is important to me on a personal and professional level: worldwide the UK supports freedom of religion or belief. Pakistan can be proud of having that richness of cultures, where so many different cultural and religious identities can live together.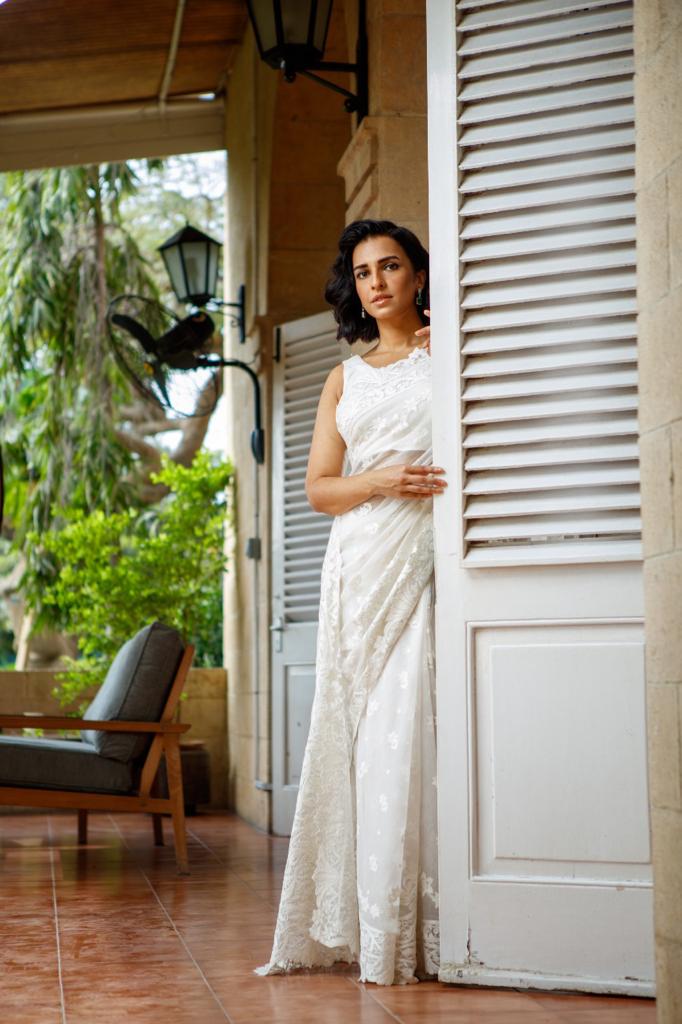 We think Karachi can make just about anyone feel like a part of it. How do you think you fit in? Who is Muna Shamsuddin in Karachi?
What is great about Karachi is that it has a place for everyone – a bit like London. I am not from London, but I'm a Londoner.  In the same way, I'm not from Karachi but I feel like a Karachiite! There is acceptance and a sense of belonging here.
What about your experiences working here? Any amusing anecdotes?
I think I am quite lucky because of my background and upbringing, many of the experiences I've had or the people I've come across were quite familiar to me. There are of course, always those throwaway comments that people tend to make. People here are very direct (laughs)! I've been slightly struck that people ask very personal questions rather quickly upon meeting you!
Apart from that, it's probably been more of a case of "reverse culture shock". For example, I find it quite difficult when I meet people who are older than me and I have an instinct to call them 'uncle' or 'aunty' but I obviously can't do that being in this position (laughs)! My mom would kill me if she knew I was calling people of the generation above me by their first name!
Also read: Rizwan Beyg Forays into Affordable Prêt Wear
It's the opposite here too, right, because when people first see me, I'm not sure they always know how to deal with me.  Most people are hugely welcoming and respectful, but there are times when I'm not treated the same as white male British diplomats (even those more junior than me!)  .
Do they take you seriously then?
I think they do. But you know, the very first day I arrived in Pakistan, I met several contacts, and there was an older gentleman who called me 'little girl' to my face. He said, 'You don't mind that I call you a little girl, do you?' I of course said "I do mind!". I was wondering if it was going to be like that all the time but fortunately, it hasn't. I think it is also my responsibility to make sure everyone takes me seriously by doing my job effectively.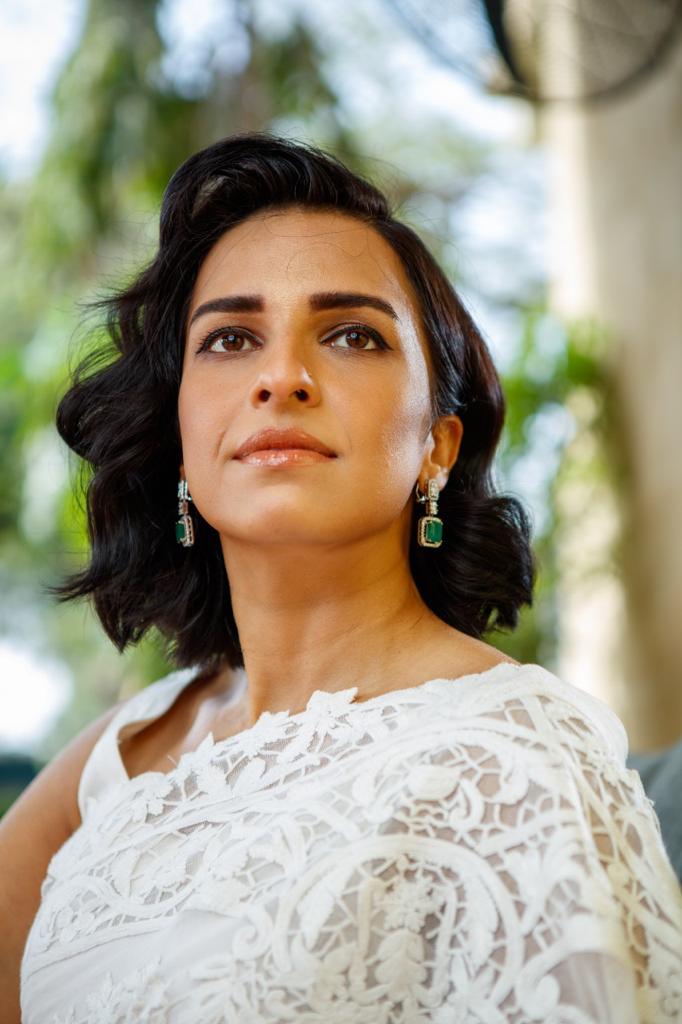 Unfortunately, a lot of people still don't see people of colour as representing the UK. But, in reality, that's what the country is about – diversity. Do you feel you're able to fit both your identities into one – that of a British diplomat and of a woman of colour?
I think I do both. I am a British diplomat and have been in this field for more than a decade. At the same time, I'm a proud woman of colour and of South Asian heritage. I love both my Britishness and my heritage and have been excited to embrace the culture here – I have started learning the Sitar, I love visiting cultural heritage sites in Sindh, and I've enjoyed studying Kathak. I don't want people to say, 'Oh, you should disregard that part of your culture or this.'.  It's all a part of me. So, my job here is to bring it all together and say this is who I am. This is also what the UK looks like.
You're now a part of the UK's rich history in Karachi with the British Deputy High Commission. How do you see your role within this establishment and what is the mission doing today?
The British Deputy High Commission has seen its fair share of changes and I was doing a bit of research about it before this interview. I found out that this very estate was bought from the Port Trust in the 1950s and this house used to belong to the Chairman of the Port Trust. At that time, Karachi was the capital of Pakistan and this was the British High Commissioner's residence. We had a much bigger presence in Karachi back then. Since then, our work here in Karachi has become more trade-focused. It's about building the trade and economic links between UK and Pakistan, which are already strong. We also do a range of other work here including on politics, human rights, gender, climate change, support on law enforcement, and of course supporting British nationals living in Sindh.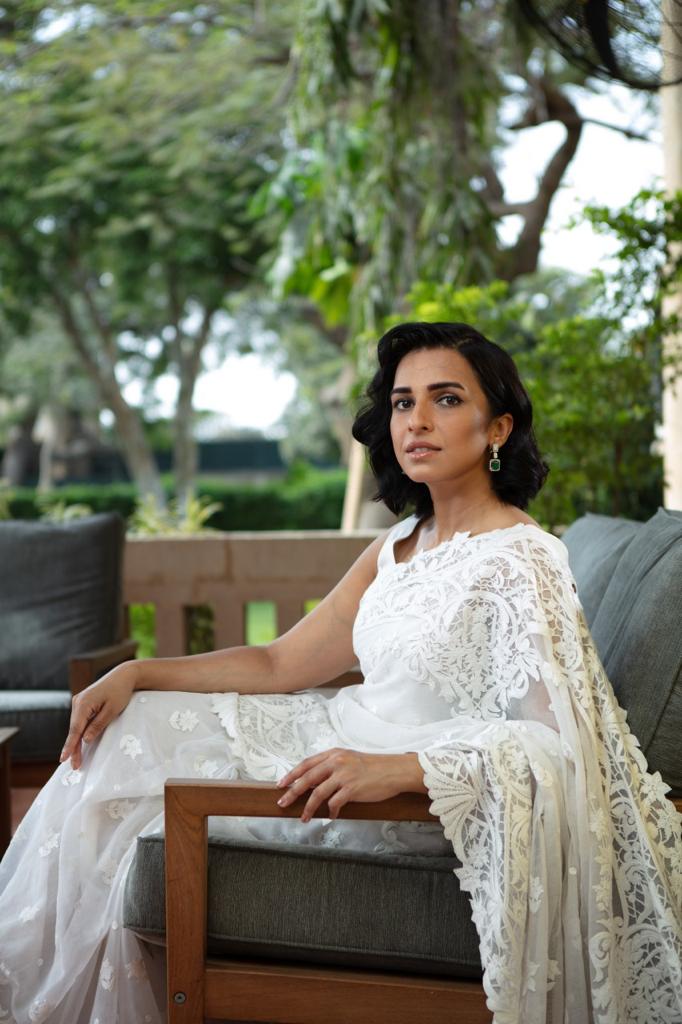 Are there any things related to culture that the British Deputy High Commission is doing?
We have the British Council here which leads on building connections through arts, culture, education and English language. But, as part of the diplomatic service, it's also important for us to understand the culture. Pakistani cultural influences are also big in the UK through the strong diaspora. In the cultural realm, there are many high-profile and successful British-Pakistanis, such as Riz Ahmed, Zayn Malik, Naughty Boy, Jameela Jamil, to name a few. It's so important for the diaspora to be connected with their roots and it's inspiring to see so many members of the diaspora working to support communities here.
What about fashion? What have you learnt about Pakistani textile and fashion since you've come here?
I think learning about fashion and textile has been a journey for me!  I'm not someone that has followed fashion closely in the past .  I've loved learning about it here, where it plays such an important part in the economy and culture. There are also really strong ties to the UK in the fashion industry.  Today I'm wearing outfits by Rizwan Beyg:  He's dressed members of the British Royal Family and has exhibited at Buckingham Palace. Most importantly, he's worked with communities here to support women's economic empowerment, including rural artisans. Brands like his, which work towards sustainability and empowerment, are becoming increasingly important in the global sphere.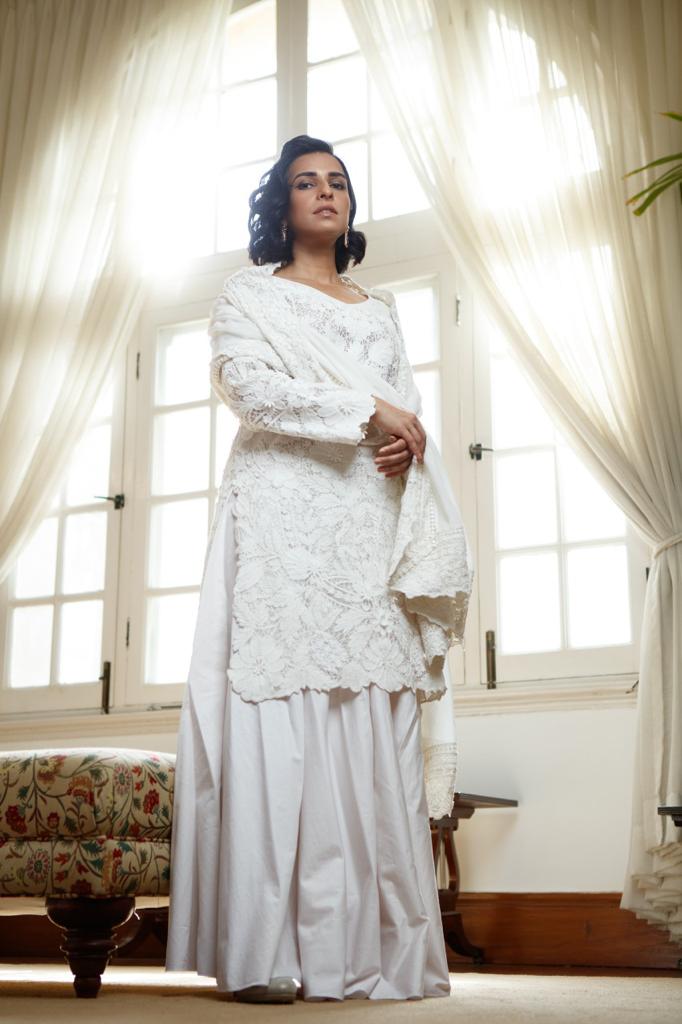 What role do you see yourself fulfilling here at the British Deputy High Commission?
There's a lot that I want to do. I have had an unusual experience here because it was only a few months after I arrived that the pandemic hit and I only had a bit of that 'normal' Karachi life. Everything changed and I spent a bit more time in the UK last year than I wanted to. I want to see us become even more ambitious on enhancing UK-Pakistan links in Sindh and across Pakistan, even through the challenge of Covid-19.  For me personally, I want to do as much as I can to amplify the work of the brilliant Pakistani people, especially women, who I've met here.
Are there any programs that are close to your heart?
One that I have particularly been working on closely is a Sindh education-related programme which has been eye-opening. I've visited small one-classroom schools in places like Qambar, Khairpur, across Sindh and less-privileged areas of Karachi as well, and I was able to meet these children who are so ambitious and so interested in their studies. For me, that's where the future lies, and getting children into education is a longstanding priority for the UK.  We've already help to get 8.5 million girls back into school in Pakistan, and this is an area where the UK is doing a huge amount.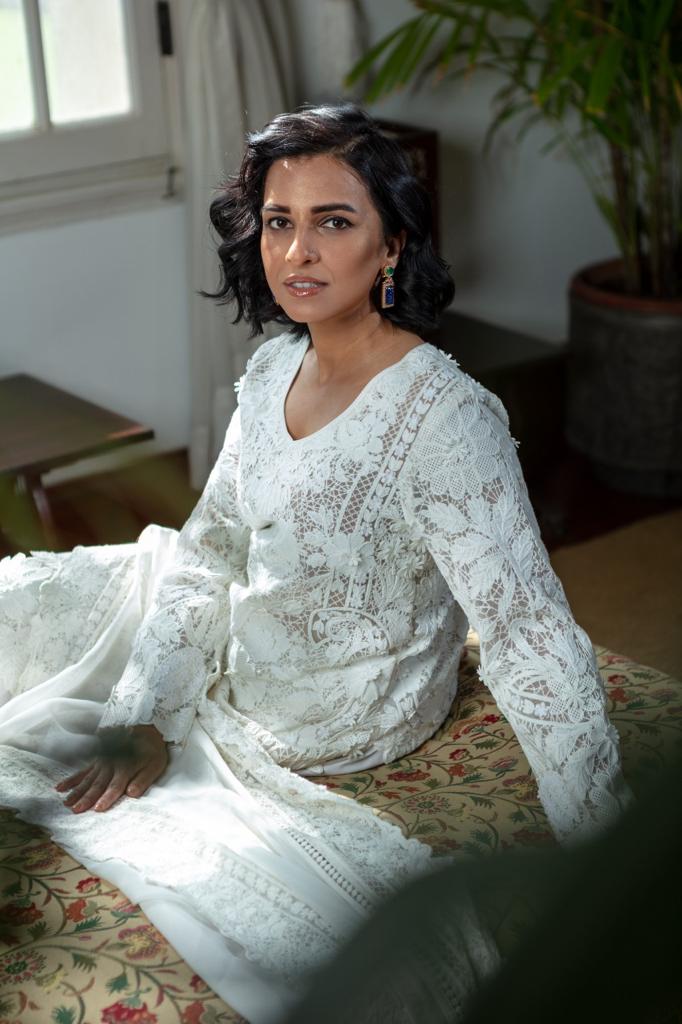 Speaking of development, women's empowerment is a large part of it. How does the British Deputy High Commission plan to address that?
This is something I'm really passionate about, and it's a priority for the British Government in Pakistan. We're doing a lot in this area, such as helping small to medium enterprises, building skills in entrepreneurship, and on women and girls' education. We're also working with women in STEM (science, technology, engineering, and mathematics), who are bringing a change in Pakistan by using these fields.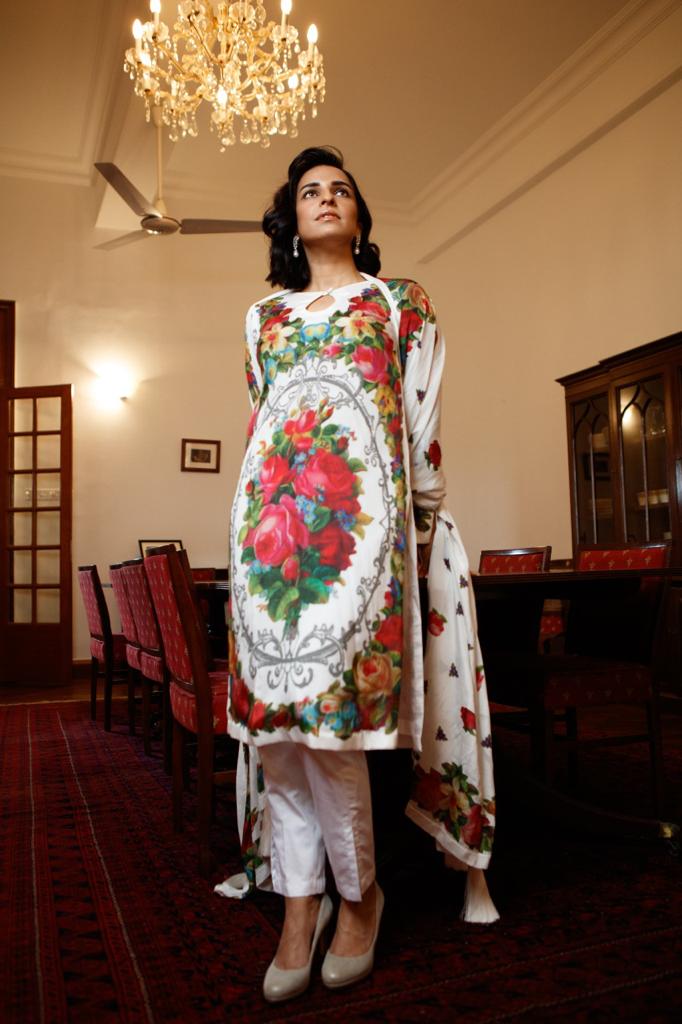 Are there women in Pakistan whose work you're particularly inspired by?
There are too many to name!  We highlighted seven Pakistan women in Karachi for International Women's Day this year, and it was so hard to pick just a few!  That list included women in sports, animal rights, human rights, religious leaders, and business!  Since then, a few weeks ago I was in Sukkur, and there I met a wonderful Pakistani nun, Sister Rosie, who runs a school supporting children of all backgrounds.. I hope to see more women across the country becoming economically independent – there's so much talent and potential to unlock for Pakistan's economy.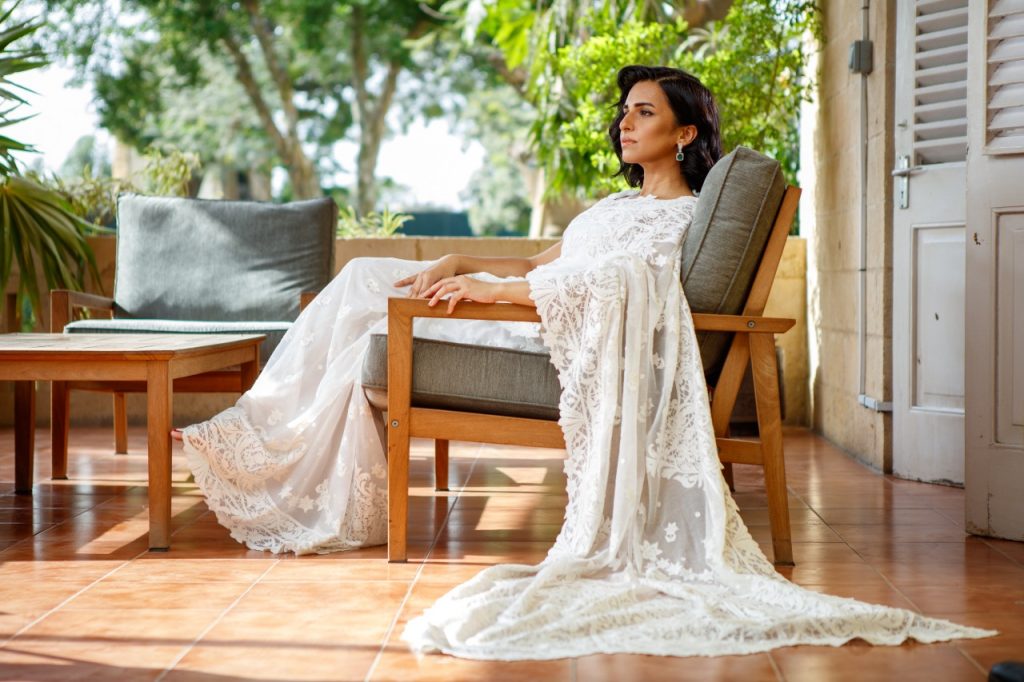 Race and diversity are playing a huge role in global society. Where do you think the UK fits in all of this and what, as the British Deputy Head of Mission, are your views?
This is another issue really close to my heart, and something that I've worked on over a number of years in the Diplomatic Service, helping to encourage people from diverse backgrounds get into and succeed in diplomacy.  In Pakistan too, colourism and race issues are very present. There are links between colourism now and the impact of colonialism in South Asia which engrained a toxic view that fairness/whiteness was positive, and darkness was negative.  I would love to see more dialogue on these issues in Pakistan.  And globally, I would love to see us move from conversations into more action.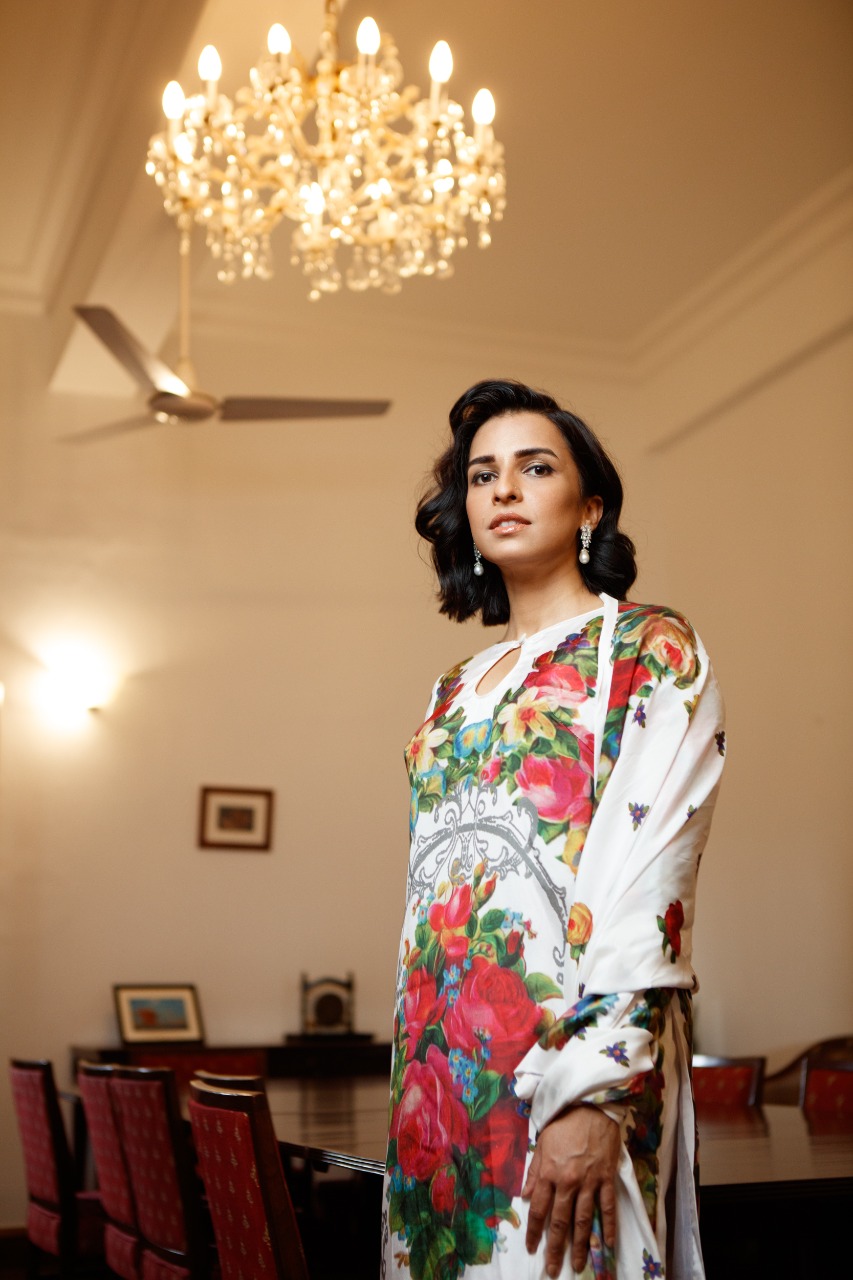 As we part, we must say that we see a bright future with more diverse voices coming into diplomacy like yours. What do you think on a personal level do you bring to the table?
What I hope I can bring here is a different perspective. I hope I can help to counter stereotypes here about British people, and when I report back to the UK, I hope I'm helping to counter stereotypes of Pakistan.  There are still some big misconceptions around Pakistan. If we, as diplomats, can change that and showcase the real Pakistan, then my job is truly done.
Credit Lines:
Coordination: Team Diva
Styling: Andleeb Rana (Head of Communication, BDHC, Karachi)
Photography: Khawer Jadoon
Hair & Makeup: Wajid Khan
Outfits: Rizwan Beyg
Jewelry: Sherezad Rahimtoola
Location: Runnymede, British Deputy High Commission, Karachi
-Disclaimer: As per Muna Shamsuddin's special request, none of her photographs have been photoshopped or touched-up.
Have anything to add to the story? Tell us in the comment section below.