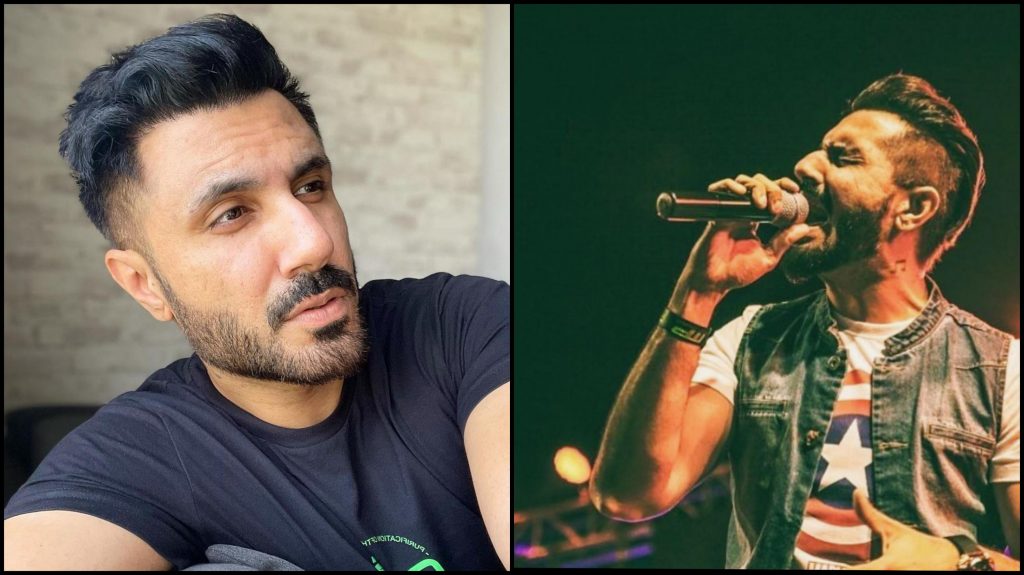 Pakistan has been home to countless musical talents for decades, and it has only grown from strength to strength. Mustafa Zahid along with his band Roxen that debuted back in 2006, is one band that's been dropping literal bangers since their very first single, despite their climb to Bollywood the band has continued doing what they love, which apart from making us shed tears, is making music that resonates with the masses.
He'll make you tear up in seconds!
From Toh Phir Aao to Tera Mera Rishta Purana to the latest Kaisay Jiyein, if there's one man who can make us all cry faster than the onions, it's this man. From the strong, soft, yet soulful vocals to his lyrics that make you miss the ex you never even had, he's the king
Consistency is his middle name!
With Roxen's debut back in 2006, we're going on record to say that he's the only musician who, along with his band has been consistently churning out one hit after another, be it in Bollywood, in Pakistan, or even lending his vocals to drama OSTs, he's one of the most consistent musicians in the country and his burning passion is evident in his work!
He's one of twitter's most adored celebrities!
Every time there's a celebrity trending on Twitter, it's for all the wrong reasons, but one celebrity who has been a favourite on Twitter collectively is Mustafa Zahid and the following tweets prove it!
Mustafa Zahid has an elite voice.

Why and how did he never feature in Coke Studio?

— Rum¡ (@rumii_elia) April 9, 2021
I believe in Mustafa Zahid Supremacy.

— شمائل رضوان اعوان (@thatsadshamyl) April 12, 2021
mustafa zahid bro hum jee lenge ka second part kyun banaya aapne pehle hamara kam dil toota hua hai ?,

— alizba (@halaalnosering) April 15, 2021
Even the oldest of his songs have people feeling some sort of way!
His lyrics build a special place in your heart, and we think the netizens agree too!
When Mustafa Zahid said "Bechain din meray bechain raat hein" I felt that on a spiritual level

— Madni Mayo (@_mayosandwich) April 11, 2021
When Mustafa Zahid said :

"Kaise koyi rang laaye
Kaise koyi muskuraaye
Itne ghamon mein do pal khushi Ke
Kaise bhala yaad aayein"
Every depressed person felt that 👀✨

— Prajakta (@Prajakt08323020) April 12, 2021
When Mustafa Zahid Said:
" Dooriyan majbooriyan roke kiyun mujhe Jaanle ab ye duniya main na bhoolun usse" I really felt that🥺

— ~Sam (@a_wanderer_xx) April 16, 2021
Mustafa Zahid's songs Me

🤝
Sad

— Hinu🌻 (@hinashayk) April 12, 2021

He prefers quality over quantity
Mustafa Zahid is a pure perfectionist when it comes to putting his work out in public, he believes in nailing the tiniest of the details, rather than putting out an averagely done album, he's someone who'd take years to perfect the craft he's selling and that's the only reason why despite not being called to big music platforms in Pakistan the man still has a huge fan following that loves him for his craft and originality!
His music is timeless!
Never in a hundred years would we disagree that Roxen's music transcends the limitations of time, even though the song came into being between 2006 and 2007, crowd pullers like Toh Phir Aao and Tera Mera Rishta can still give the current music a run for its money. It still sounds fresh, soulful, and a 100% relatable!
He's the king of clap backs!
We love a man who knows when to clap back, being one of the most unproblematic celebrities in the industry Mustafa makes sure there's nothing false being circulated and he personally puts people back in their places!
When Bollywood return to music. https://t.co/8M0jJYC2qH

— Mustafa Zahid (@Mustafology) September 9, 2019
This is absurd because none of these papers or blogs interviewed me in the first place . It's absolutely FAKE and I expect both @etribune and @Etrendsdotpk to take it off NOW. pic.twitter.com/pZ2u7m3RFC

— Mustafa Zahid (@Mustafology) September 14, 2019

What songs by Mustafa Zahid and his band Roxen are your favourite? Let us know in the comments below!