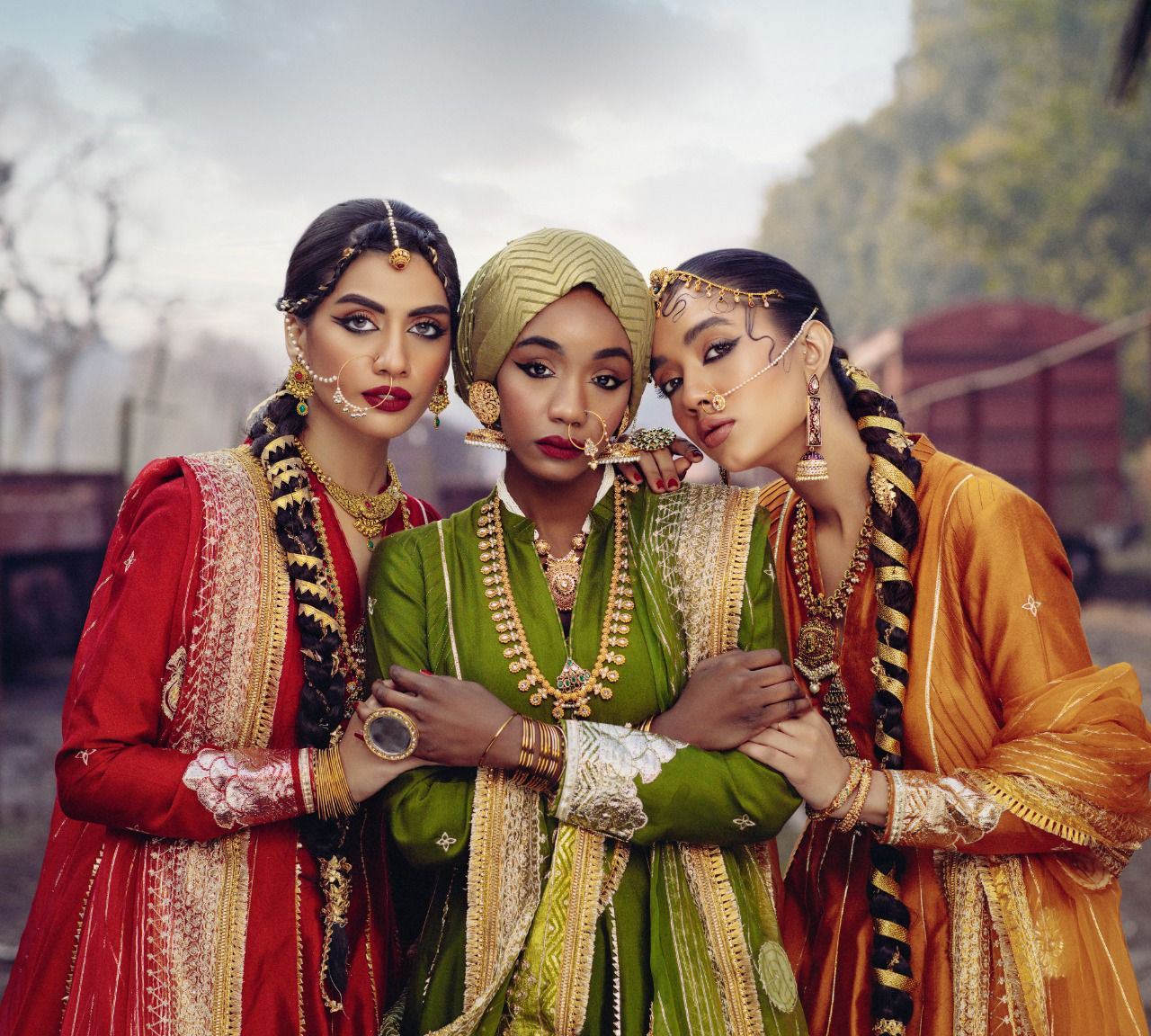 The fashion industry has long endured the brunt of not being diverse and inclusive. The style had a stereotypical superiority, often being confined to traditional faces featuring fair-skinned, petite, good-looking, silky-haired models dominating the catwalk.
However, the fierce global movement of being inclusive in terms of talent, color, features, body image, and embracing people of all backgrounds have inspired many Pakistani designers.
They too realize that the world is not to be ruled by those who are fair and perfect- as we usually witness in most fashion campaigns. A change is much needed to welcome new talent who can be a part of the fashion cosmos while being comfortable in their skin. As a designer, Mohsin Naveed Ranjha (MNR) is amongst those local fashion maestros who realize this urgent need and is determined to change the narrative.
Fashion for all
Embracing representation of people of all sorts, MNR understands that inclusivity in his apparel will only help build a brighter, smarter Pakistan. His 'Chahaar Bagh' collection in 2019 was the first-of-its-kind to
kickstart this movement of breaking conventions. The campaign generated a massive buzz for addressing the issue of non-consensual marriages.
Enunciating a message of freedom of voice and choice for every Pakistani woman, the brand roped in Eman Sulaiman, flaunting her pixie-cut in the eye-opening campaign. The supermodel was also a show-opener for the brand in PFDC Paris L'Oreal Bridal Week 2019, breaking the typecast that beauty lies in having long hair.
Later, the same year, the designer addressed the issue of dark skin in his 'Guncha Gul' Eid Collection. Realizing that dark skin tone has always been ignored by vanguards of beauty, MNR employed the pair of dusky skin models Mushk and the late Zara Abid in its aim to crush the 'fair-skin' bias once and for all.
In yet another intuitive move, the brand unveiled Yaar Beli 2021 Eid Campaign ft. Riaz. The campaign was a huge hit, featuring men of color, rocking traditional style statements for the occasion and proving that dark men are equally attractive and talented.
For years, dark-skinned women have been warned of bright bridal colors. Often on social media, conversations are driven around dusky brides anxious about flaunting the right bridal color that would take attention away from their complexion. Addressing this dire matter, MNR unveiled stunning dark-skinned models in his latest 'Shaadi Collection 2022'.
In the brand's recent wedding wear, we can witness how resplendently the designer has crafted designs with the most unconventional colors thought for women with dark skin.
The collection features a bride flaunting a wide color palette of olive and yellow tones, slate grey shade, banarsi green, and tea pink ensembles, proving that all these colors will look as delightful on a dark-skinned bride as they would on a fair one.
Unveiling Modest Wear
With yet another ground-breaking inclusive investment, MNR has launched gorgeous bridal scarves for Hijabi women. This modest fashion-wear step is indeed in the right direction, especially during daunting times when Hijab-conscious women are suppressed for covering their heads.
Clearly, Mohsin Naveed Ranjha is making waves by increasingly taking a stand on several issues. He understands the importance of making the much-needed shift embracing novel ideas while being inclusive and diverse in his work. It makes our heart swell with pride that soon in Pakistan we will see men and women of all color, races, style and talents dominating at the heart of a fashion campaign. The swell movement of inclusivity is much-need, marking glorious progress of embracing panache of all sorts in the country.