Pakistani cinema is back on track and this year, seems to be all about the big superstars heading our way with their films! One such film which has kept us all waiting with bated-breath has been the Saba Qamar, Zahid Ahmed, and Syed Jibran starrer Ghabrana Nahi Hai – whose trailer has just dropped making everyone super excited!
Showcasing quite a bit more than what we initially understood through the teasers, the trailer for the Saqib Khan directorial brings forward an interesting love triangle, a story that looks supremely entertaining and of course, a masala factor which makes it a total treat for the cine-goer!
Read More: 5 Saba Qamar performances you need to watch right now!
What else does the trailer for the film produced by Jamil Baig & Hassan Zia showcase that had our hearts palpating for Ghabrana Nahi Hai? Diva explores…
The Love Triangle
We adore love stories with a twist – and this one, definitely hints at having way more than just one twist! Exploring a love triangle between Saba Qamar, Zahid Ahmed and Syed Jibran, the trailer promises a power-packed trio that will have us at the edge of our seats with their acting skills and palpable on-screen chemistry! Who does Saba choose and how will Zahid or Jibran find her love? We'll have to wait and watch!
An Entertaining Ensemble Cast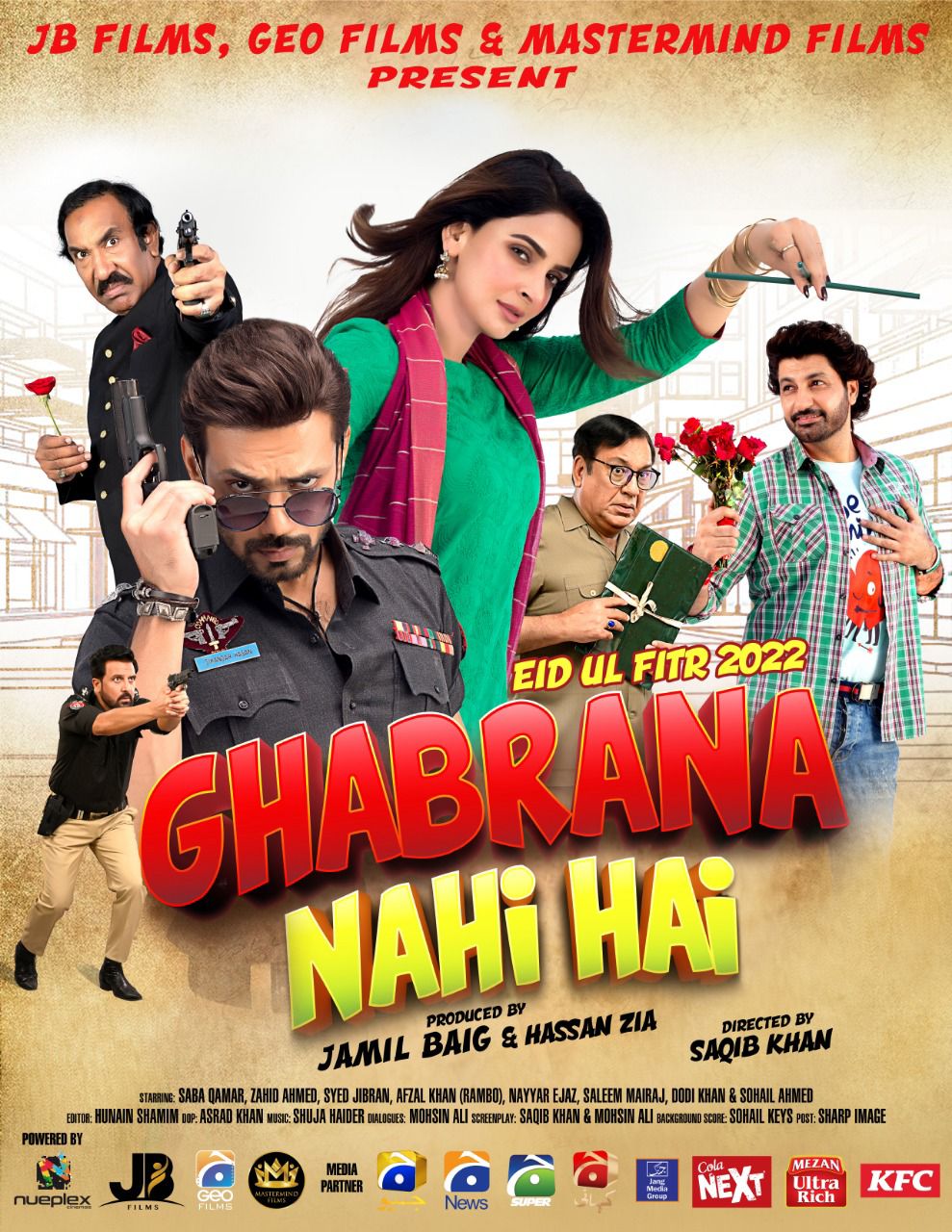 No film is ever complete without the mega-important ensemble cast, and Ghabrana Nahi Hai definitely does not disappoint in that quotient either! Seen in the film – and trailer – are some seasoned veteran stars, such as Nayyer Ejaz, Sohail Ahmed, Afzal Khan (Rambo), and Saleem Meraj in pivotal roles, proving that this film has an explosive amount of star power associated with it!
The Debuts
The buzz is high with the announcement of this being the debut for the superbly talented Zahid Ahmed, and the multifaceted Syed Jibran and people can hardly hold their excitement. Both actors have ruled the TV roost for years now, will showcase their bravura acting skills on the celluloid, which we bet will mete out massive applause as well!
The Tantalising Story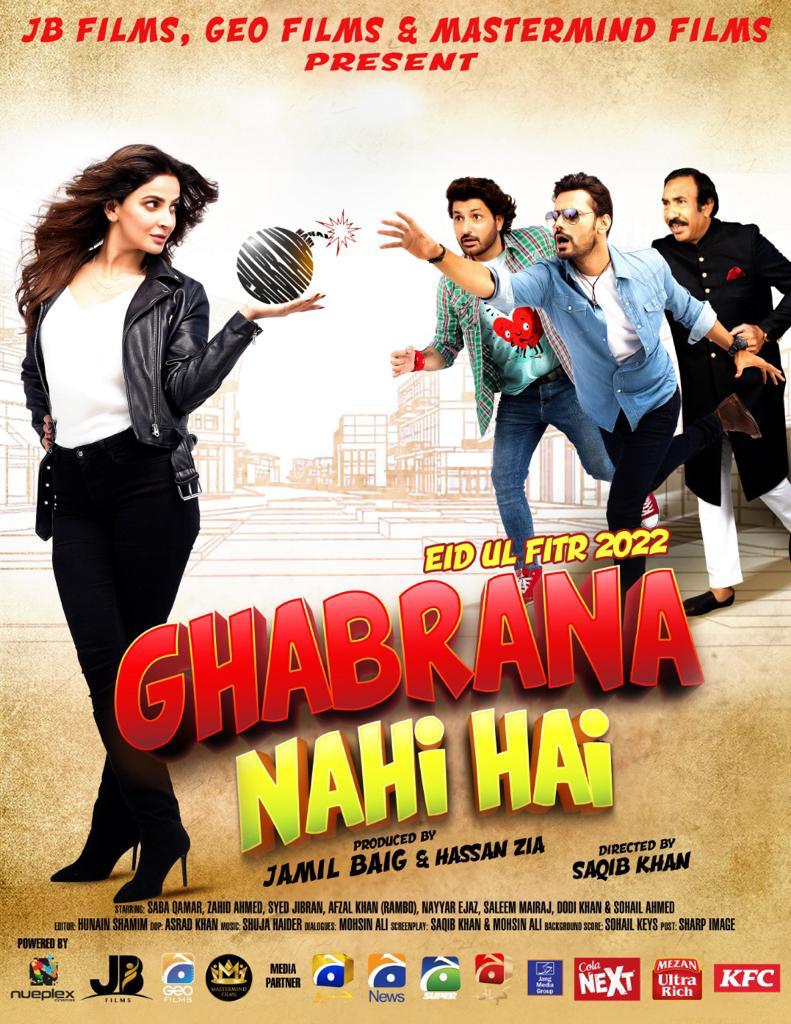 Although the trailer has been quite secretive over just how much it reveals to the audiences, we can already tell this love triangle based story will be completely packed with comedy, romance and tons of action! From the policeman avatar we see Zahid Ahmed donned in to the completely in love character played by Syed Jibran, both debuting actors have interesting angles that we're sure are going to make this story super paisa vasool! 
Top-Notch Production Quality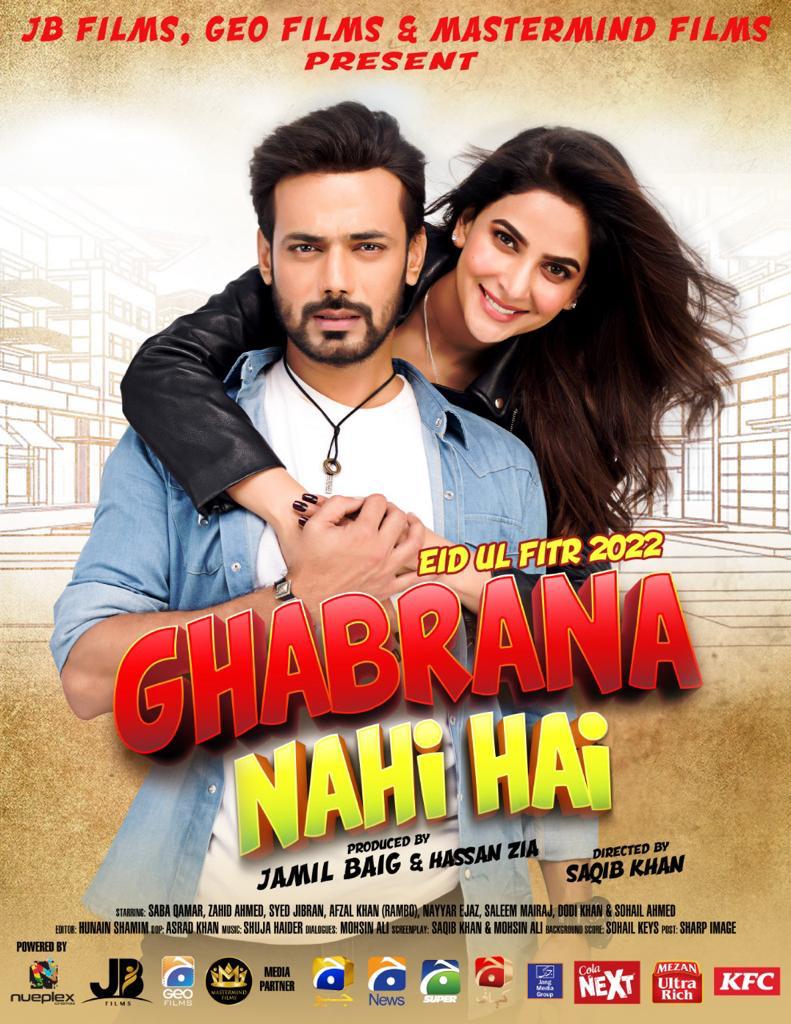 We are suckers for good production value and we know it when we see it. Ghabrana Nahi Hai looks like a visual delight and we can already tell the scenes have quite a lot of attention to detail given to it. Be it the appealing locations or the way every scene flows from one to another, the trailer is proof that the film will have the critics enjoying the production quality too!
What do you love about the Ghabrana Nahi Hai trailer? Tell us in the comments section below!