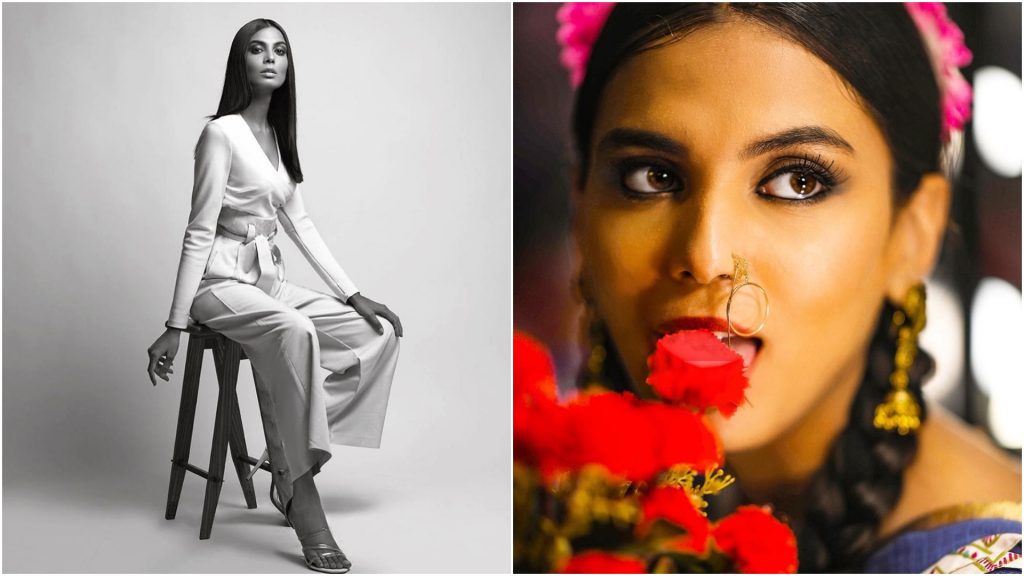 Can't believe that it's 2019 and brands are still obsessed with fair models for their campaigns… Model Mushk Kaleem, opens up about brands demanding her to wear lighter makeup to look fair.
Mushk Kaleem is without a doubt one of the most gorgeous looking woman we have in the industry right now.
In a recent post on Instagram, Mushk shared how she is sick of photographers and clients asking her to douse herself in light makeup for the campaigns to be acceptable:
She also said that the brands should rather hire a fair model in the first place if that's what they want: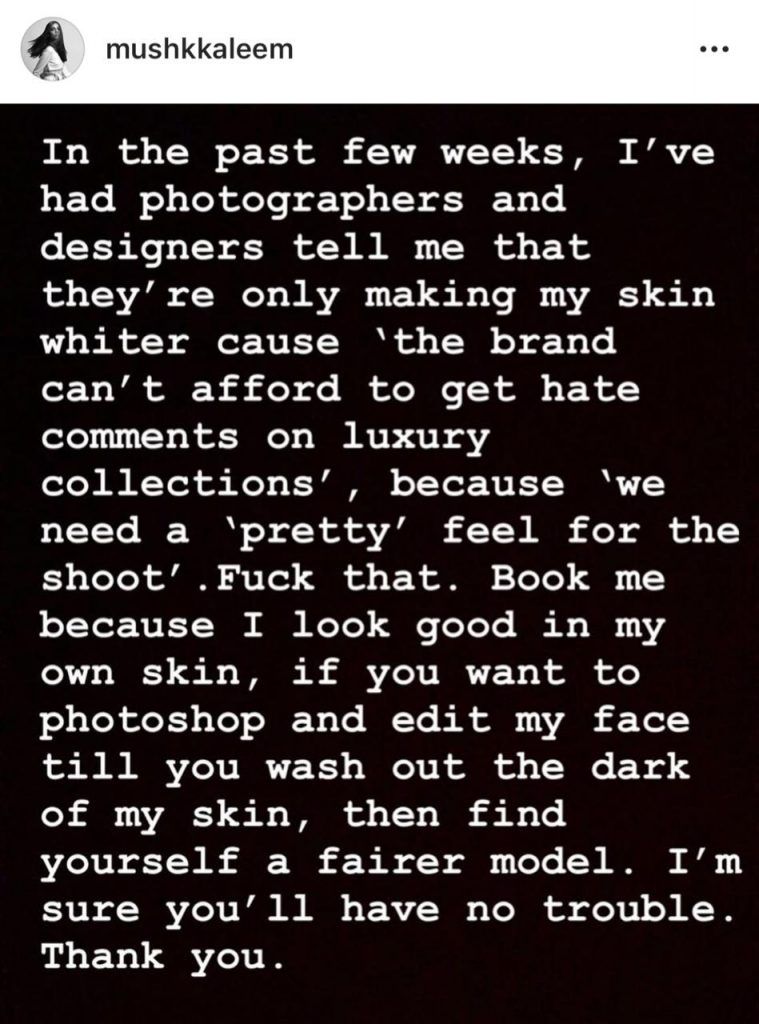 After Mushk posted her rant to Instagram, fellow celebrities and fans came out to her support sending her tons of love!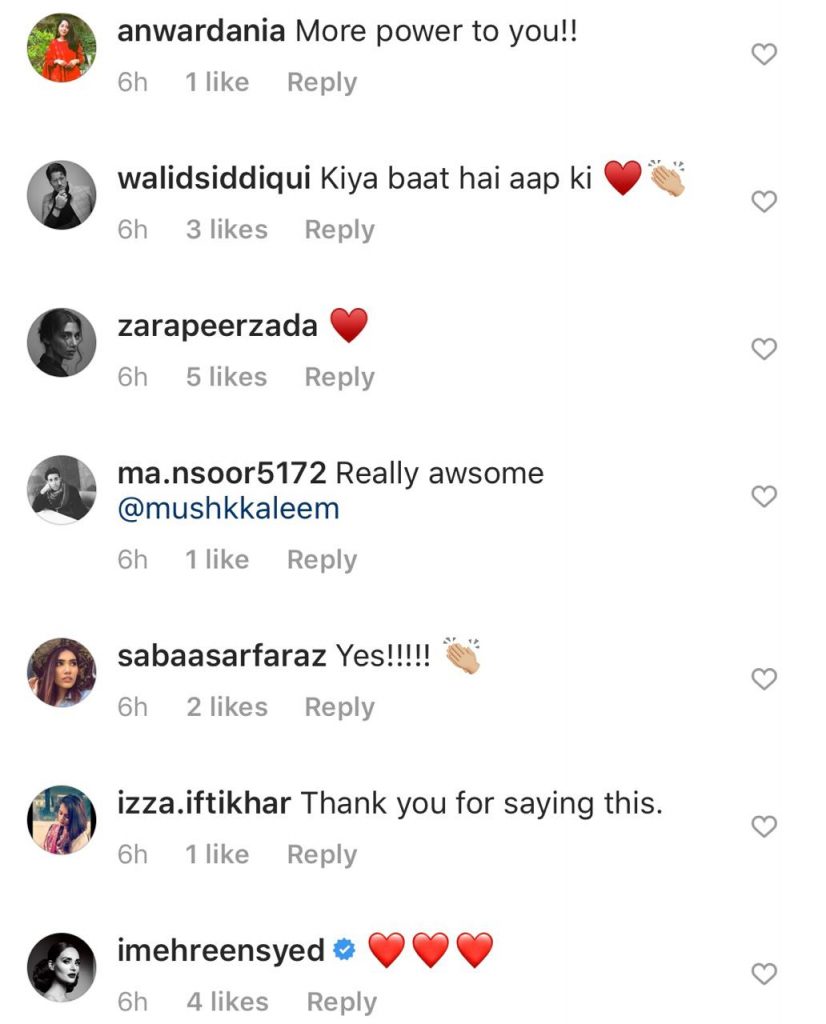 Yesss, we live for a diva with a gorgeous tan!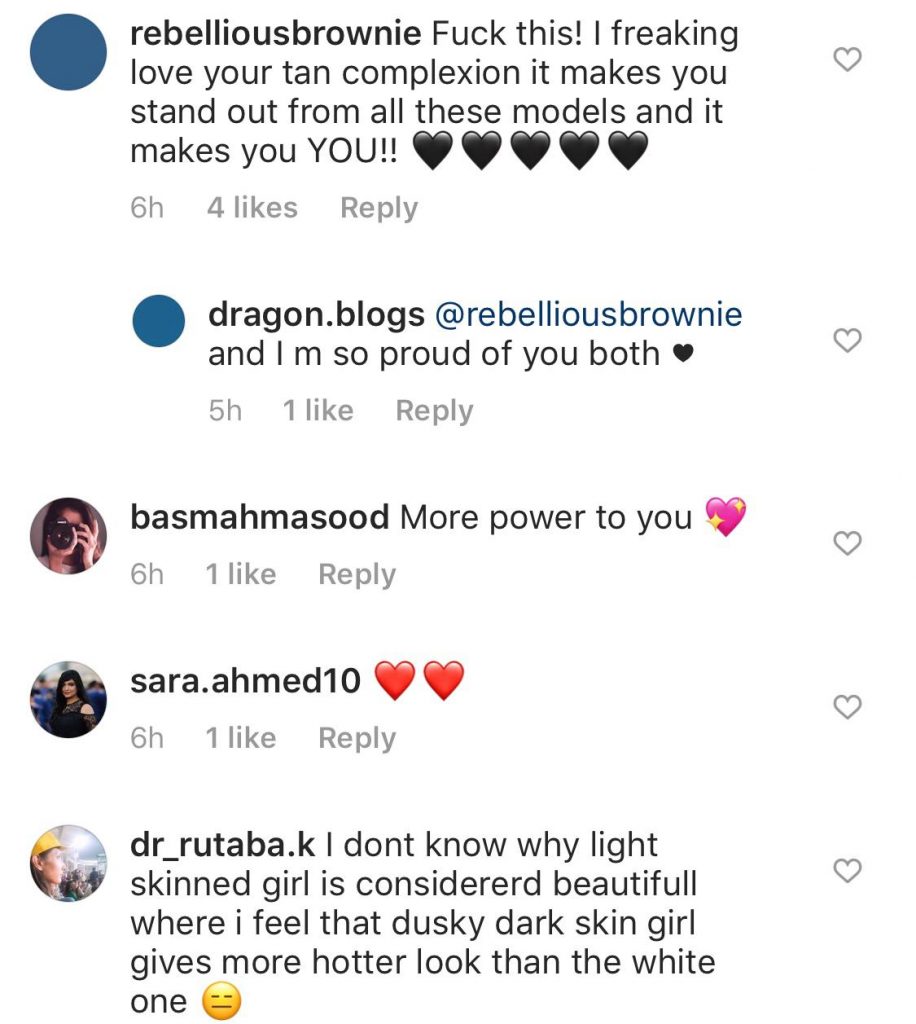 We stan a diva who loves herself!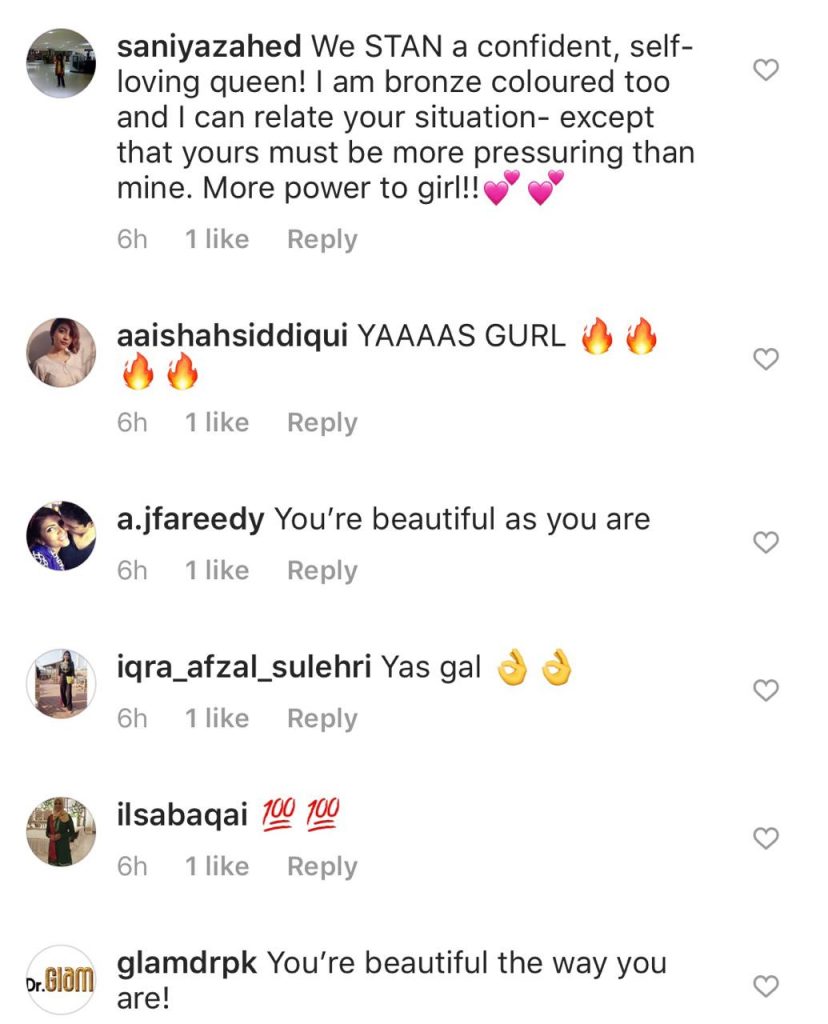 We love seeing the real deal!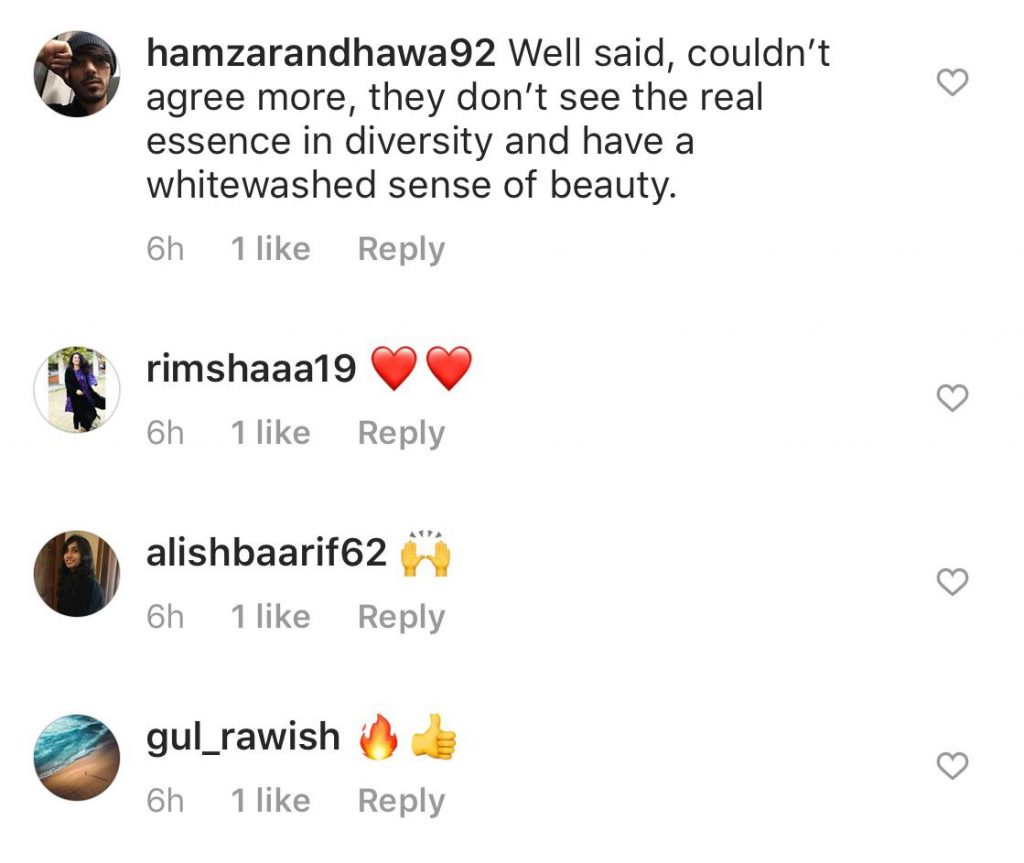 About time our industry gets rid of the gora complex too!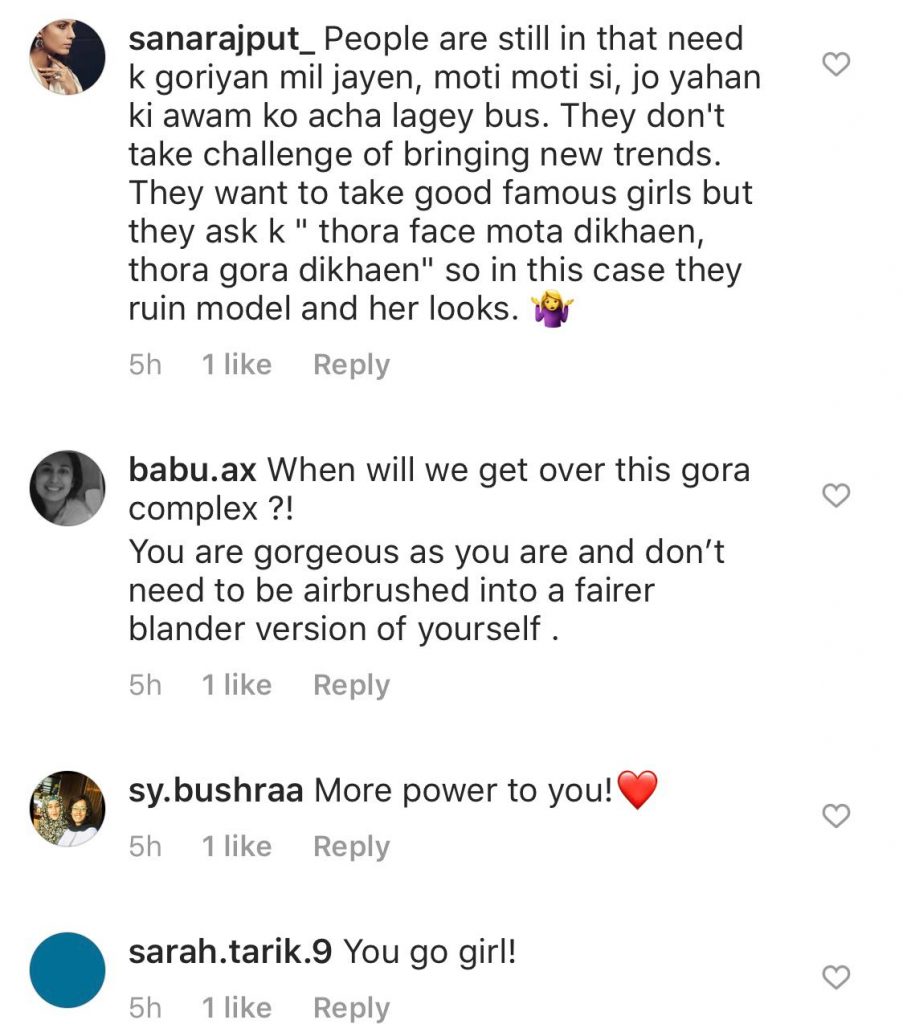 Mushk making us all proud!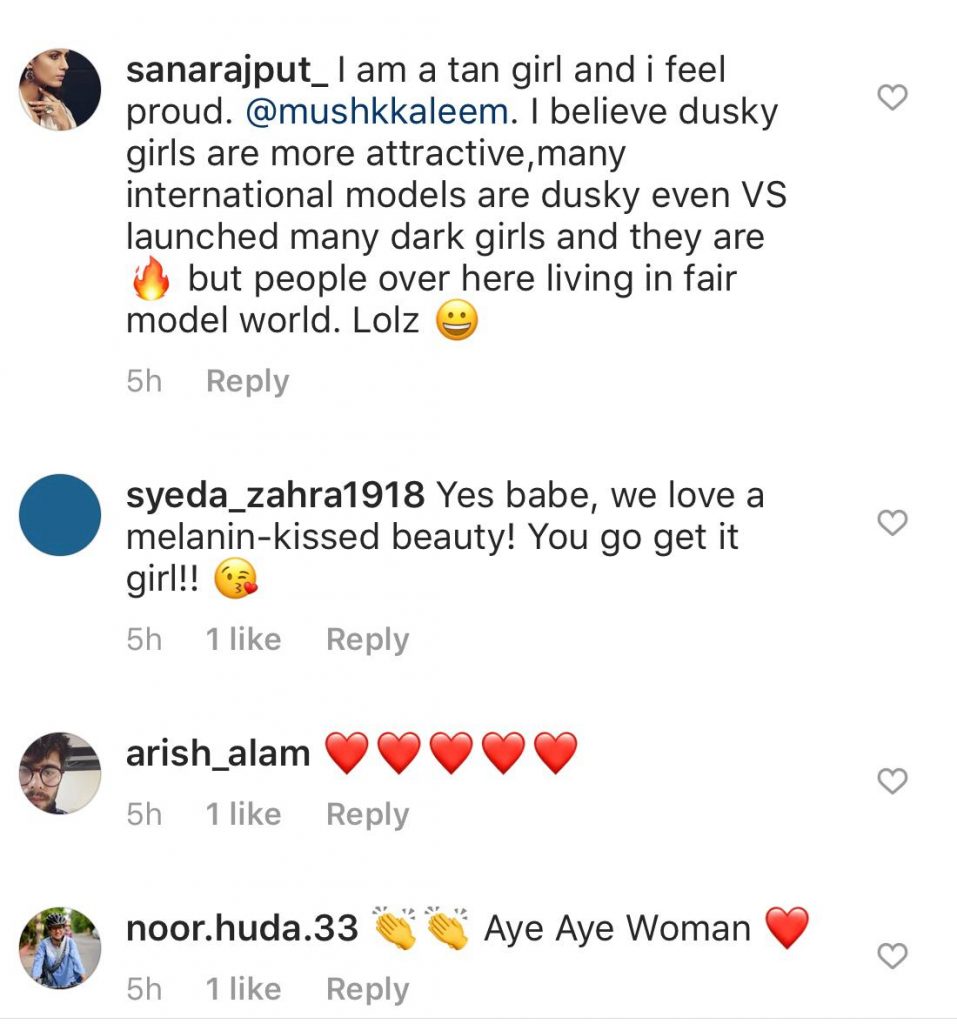 You go, Mushk! Never stop being yourself please!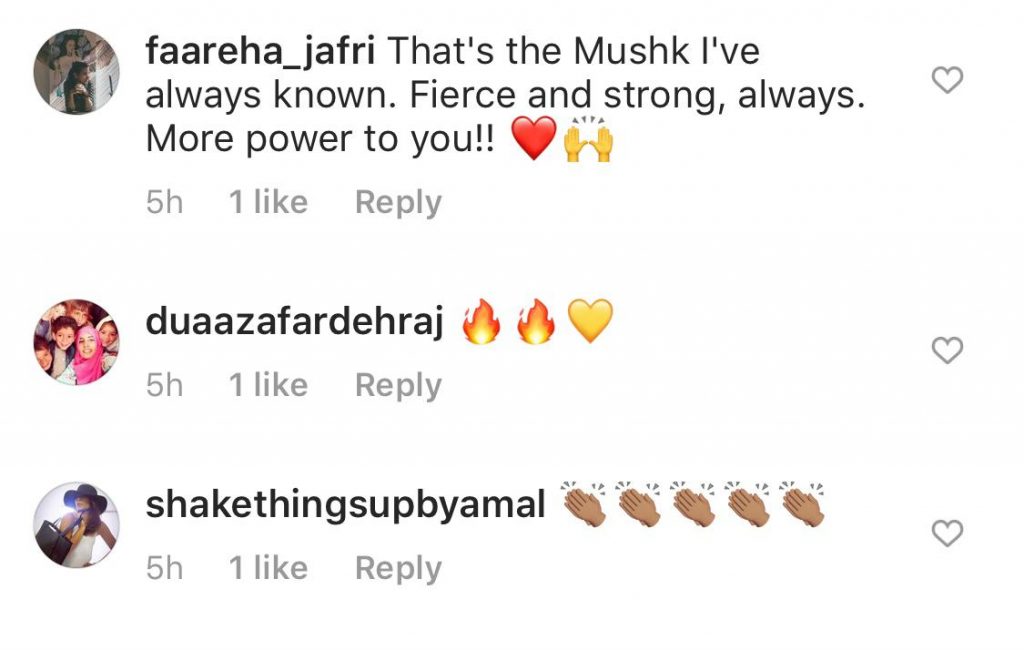 Oooof yes, fearless is the word!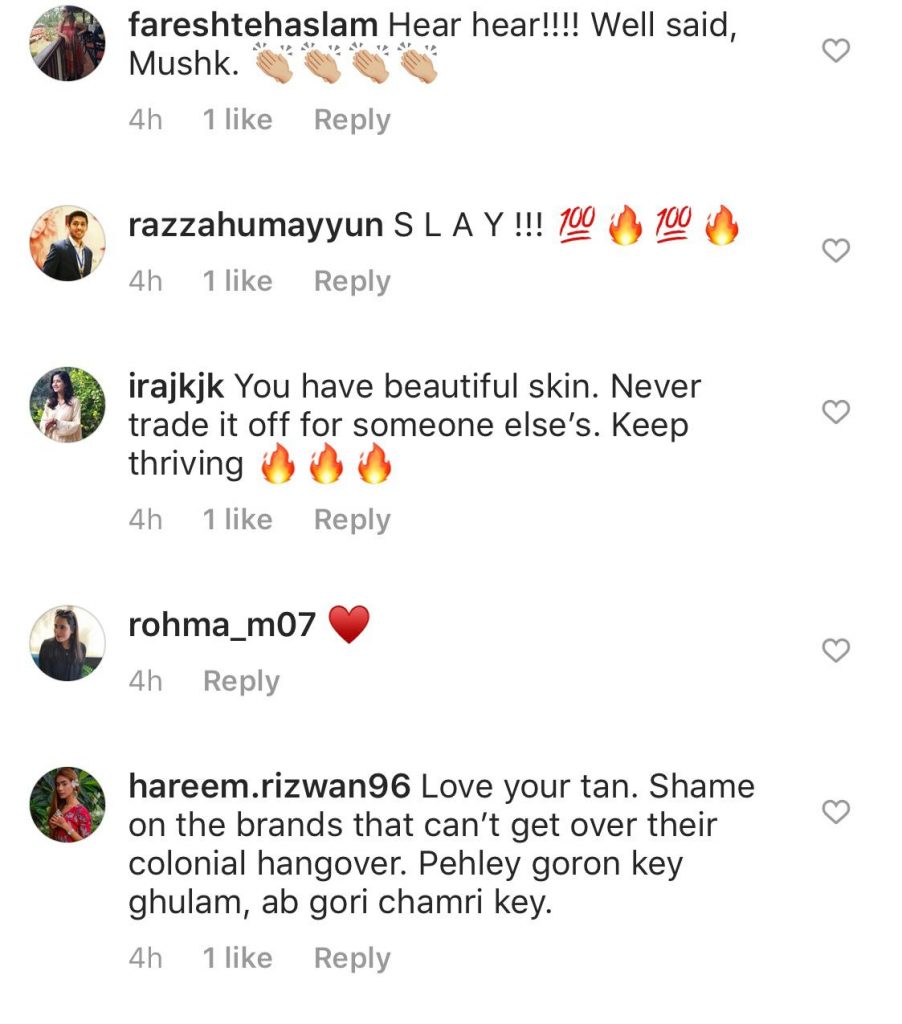 People also wished the brands were more open to women of all colors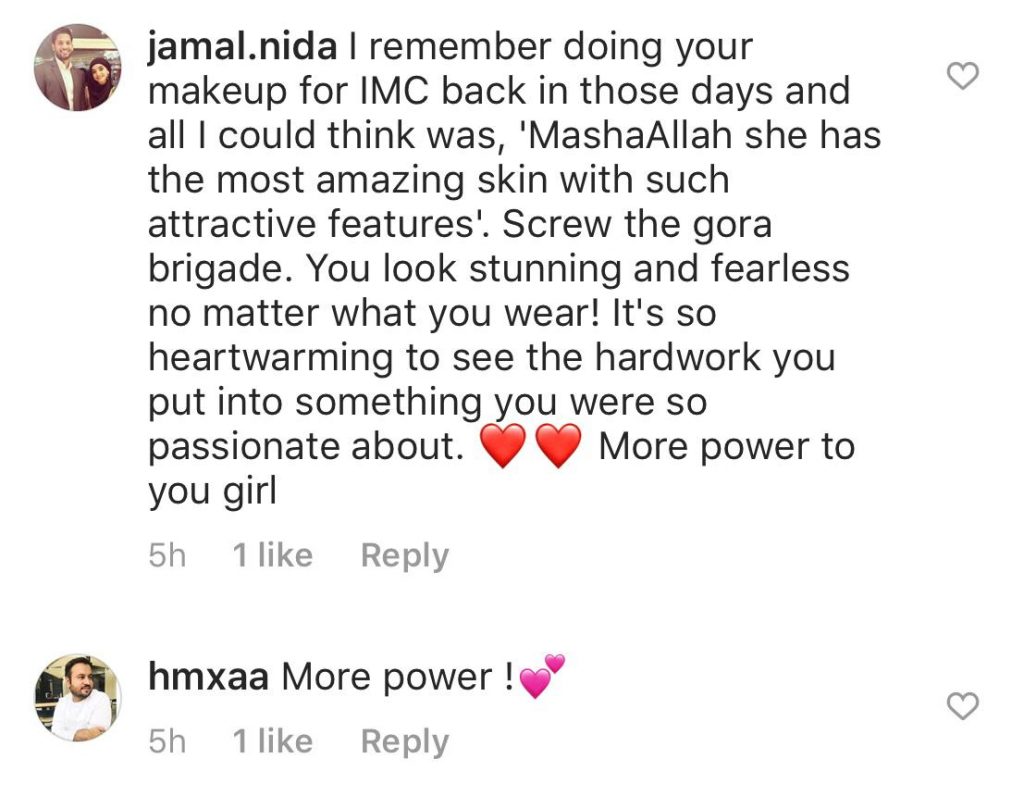 Yaaaas, we love them all!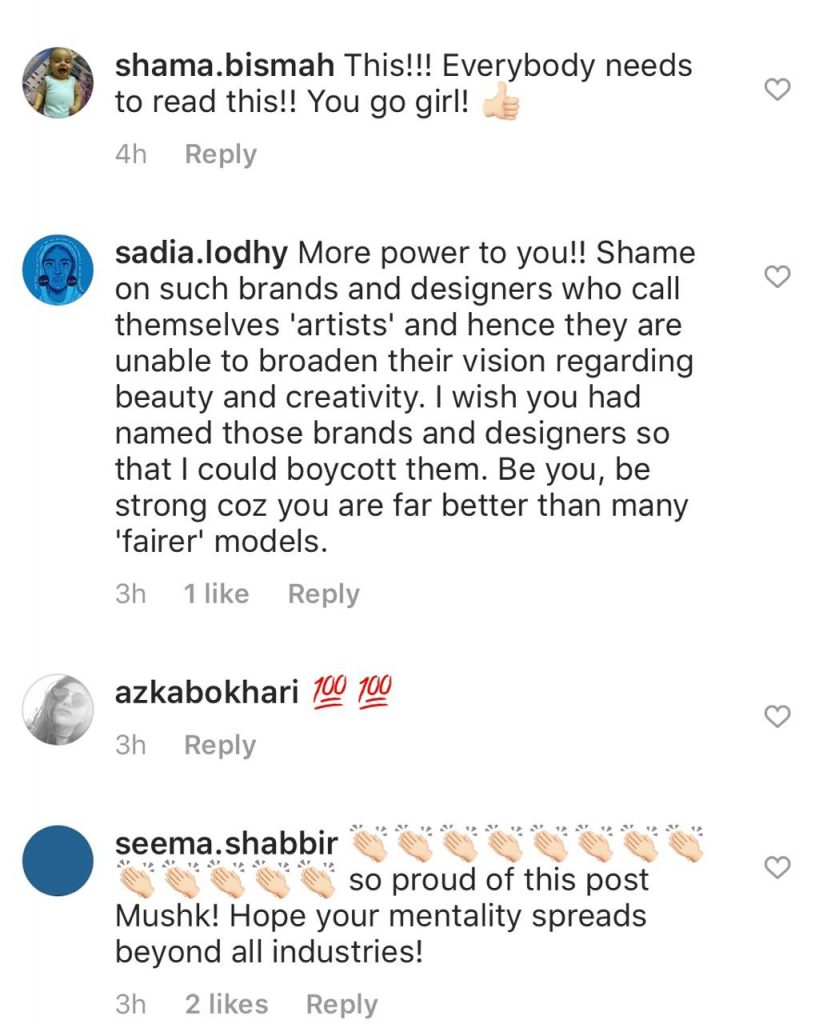 Model Zara Abid took to Facebook to share how everything that Mushk has said is absolutely true and that she was proud to be brown and beautiful: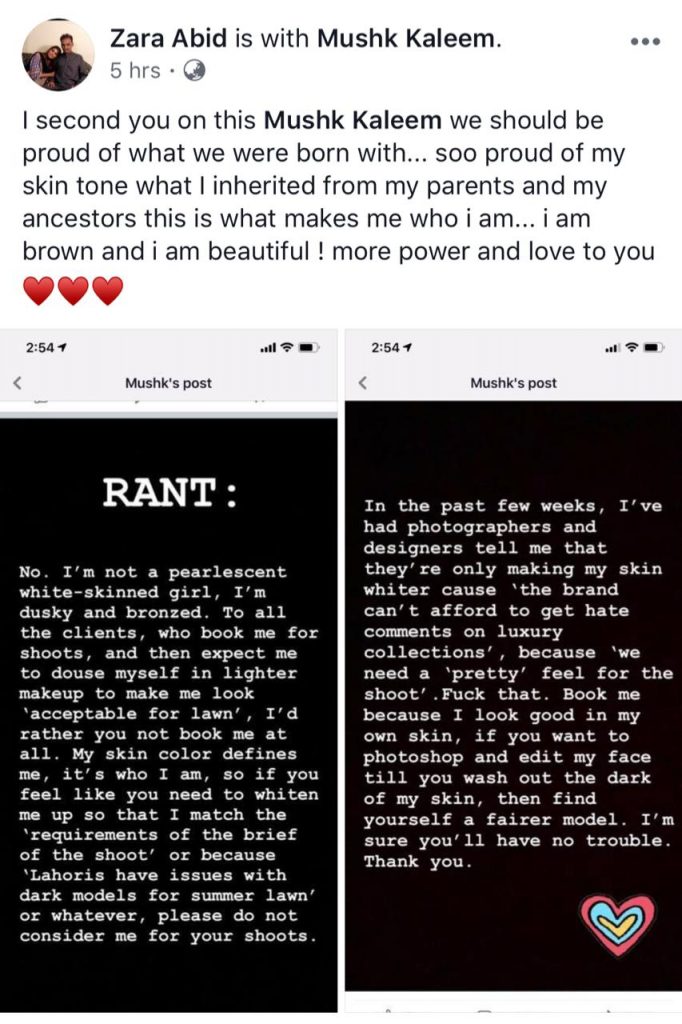 Both the models said that their color is a part of their personality and it defines who they are, having it photoshopped or covered under makeup makes them something they're not, which is not okay. And honestly, we're proud that the people in the industry are finally opening up about their experiences with clients and brands! We love and stan a diva who is confident and stands up for herself, more power to you!