Eid ul Adha is a time for celebration, and what better way to celebrate than with a new outfit? This year, designer Mohin Naved Ranjha (MNR) has created a collection that is inspired by the city's rich history and its diverse people.
The collection features 10 looks for men and 8 looks for women, all of which are inspired by the city's  old architecture, and the general cityscapes. The colour palette includes sky blue, milk rose pink, and sandstone gold, and the price points have been kept accessible to give value for money.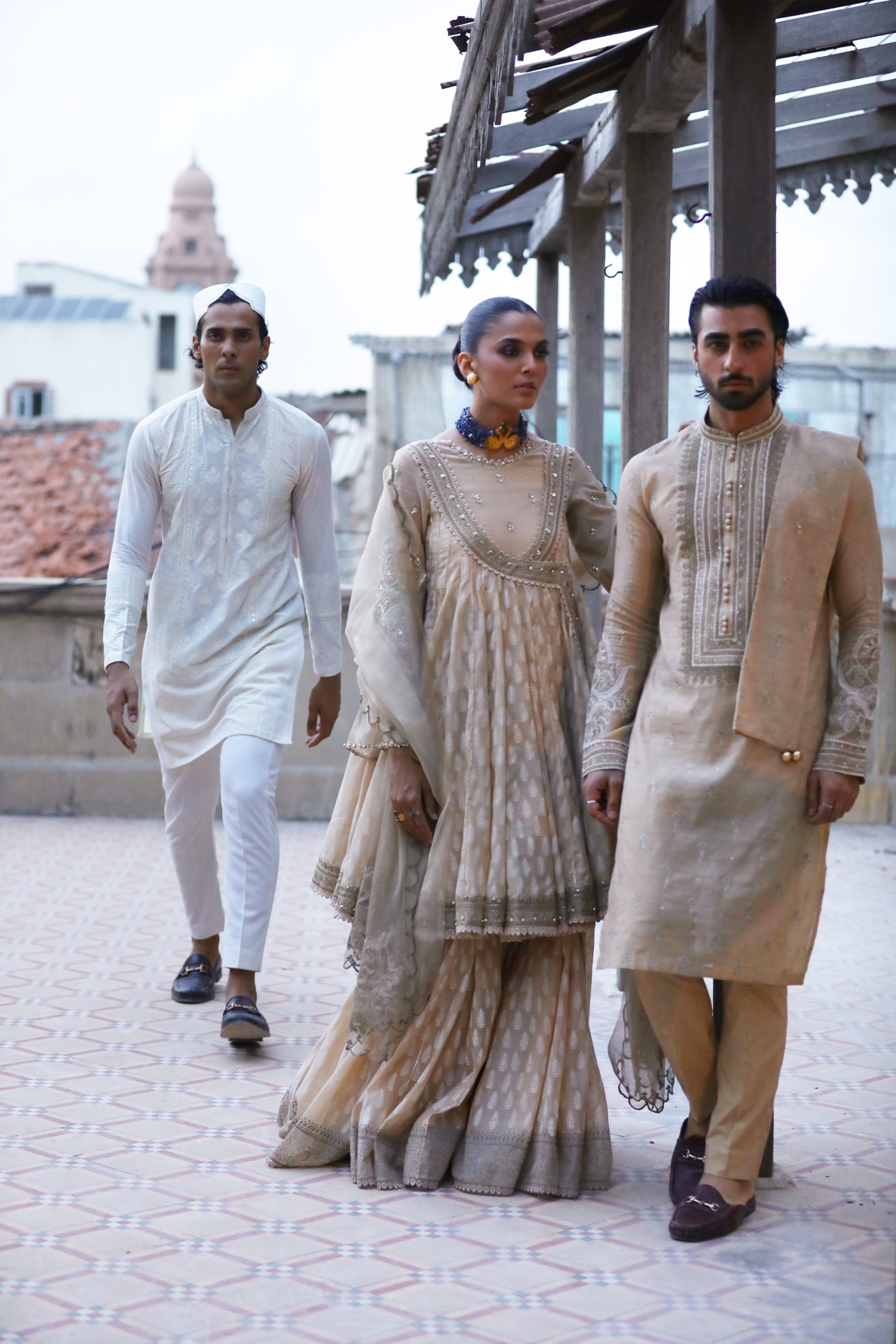 We love the shoot, by renowned photographer Rizwan Ul Haq in a historical chawl building in Karachi. The dilapidated chawl,located in a historical Karachi neighbourhood, provides a perfect backdrop for the collection's cool subdued colours and intricate patterns.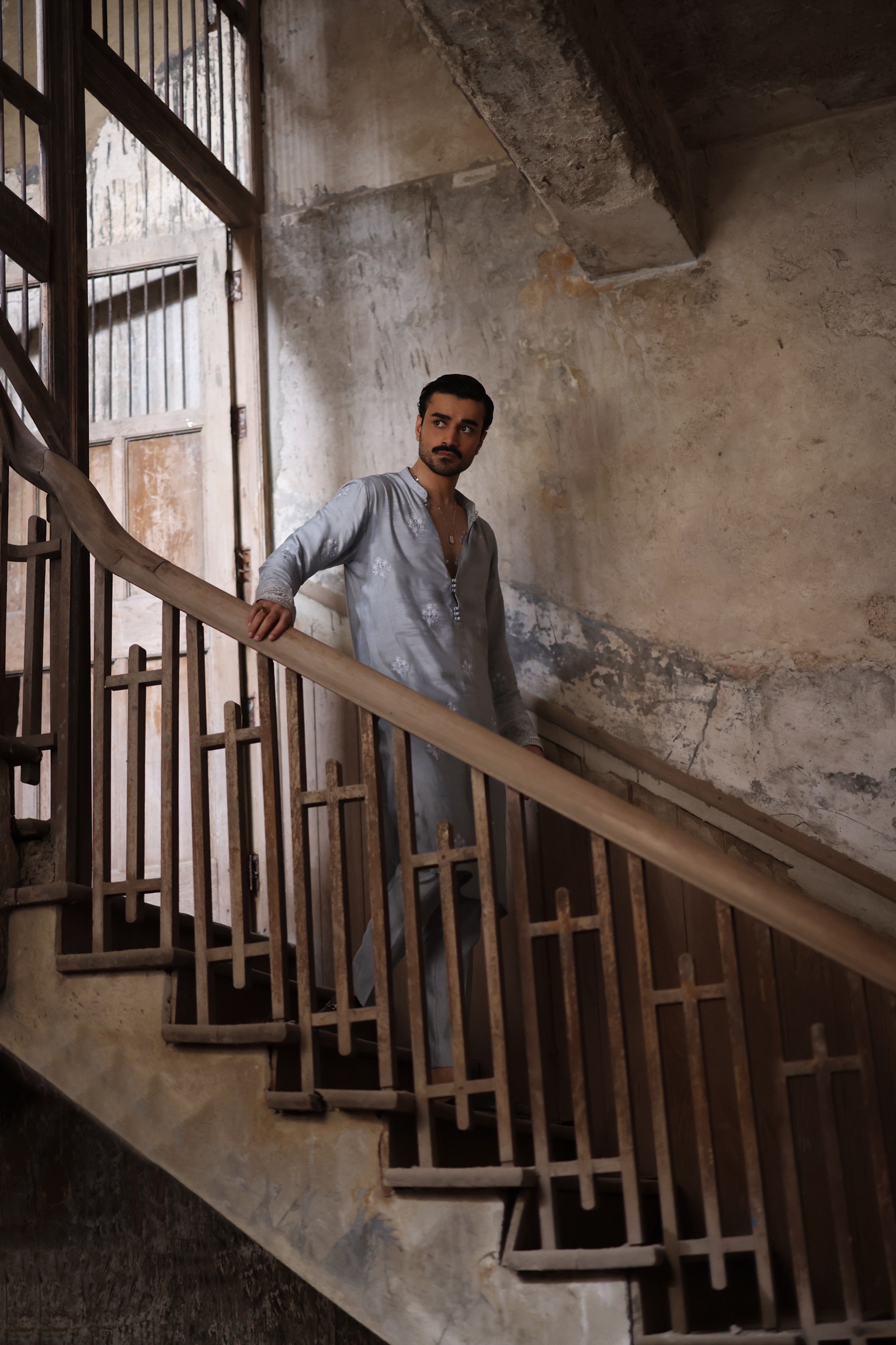 And it just doesn't end there, the editorial shoot actually narrates the story of people who live in the chawl and have big dreams and desires to come out of their present trying circumstances. The models, some of whom are from Karachi and others like the chawl dwellers have moved to karachi for better work opportunities, wear the elegant clothes with poise and confidence, representing the hopes and aspirations of the city's residents.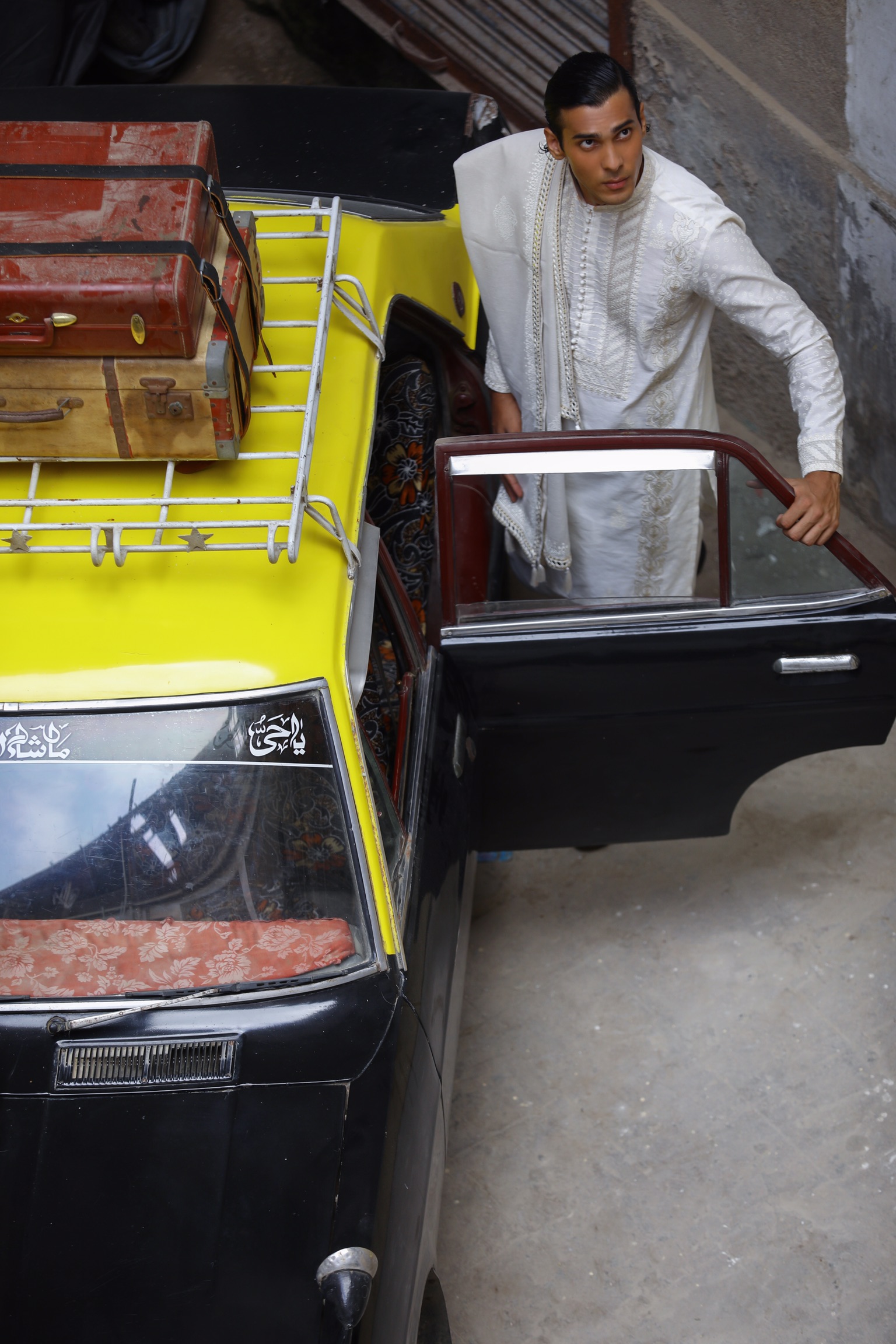 "I wanted to create a collection that would celebrate the city's unique identity," MNR said. "I wanted the clothes to be both traditional and to be mindful of karachiites' tastes, and I feel this new colourful palette reflects the city's undying energy."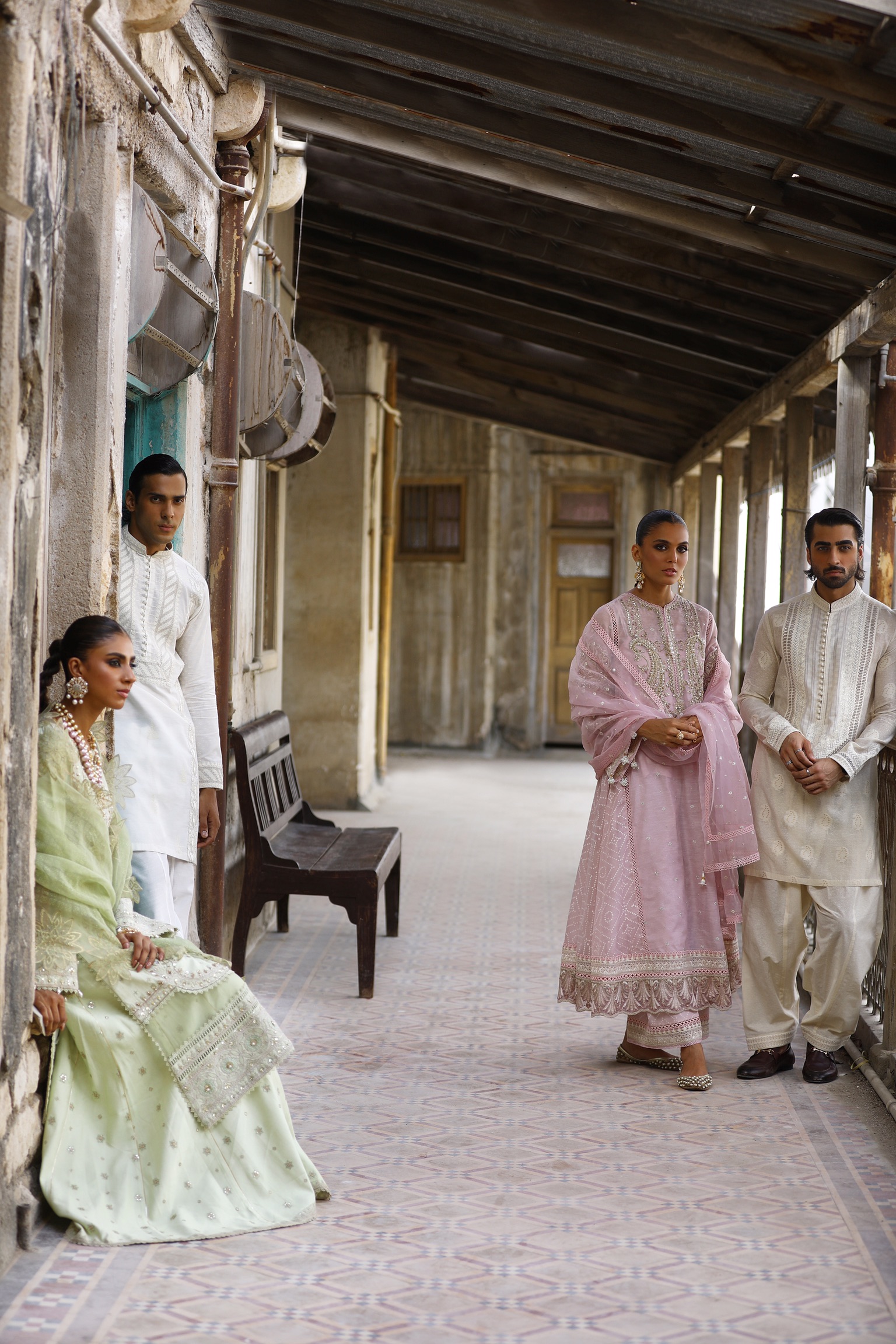 "I also wanted to use the collection to tell the stories of the people who live in Karachi," he said. "These are people who have big dreams and desires, and I wanted to show them that they can achieve anything they set their minds to."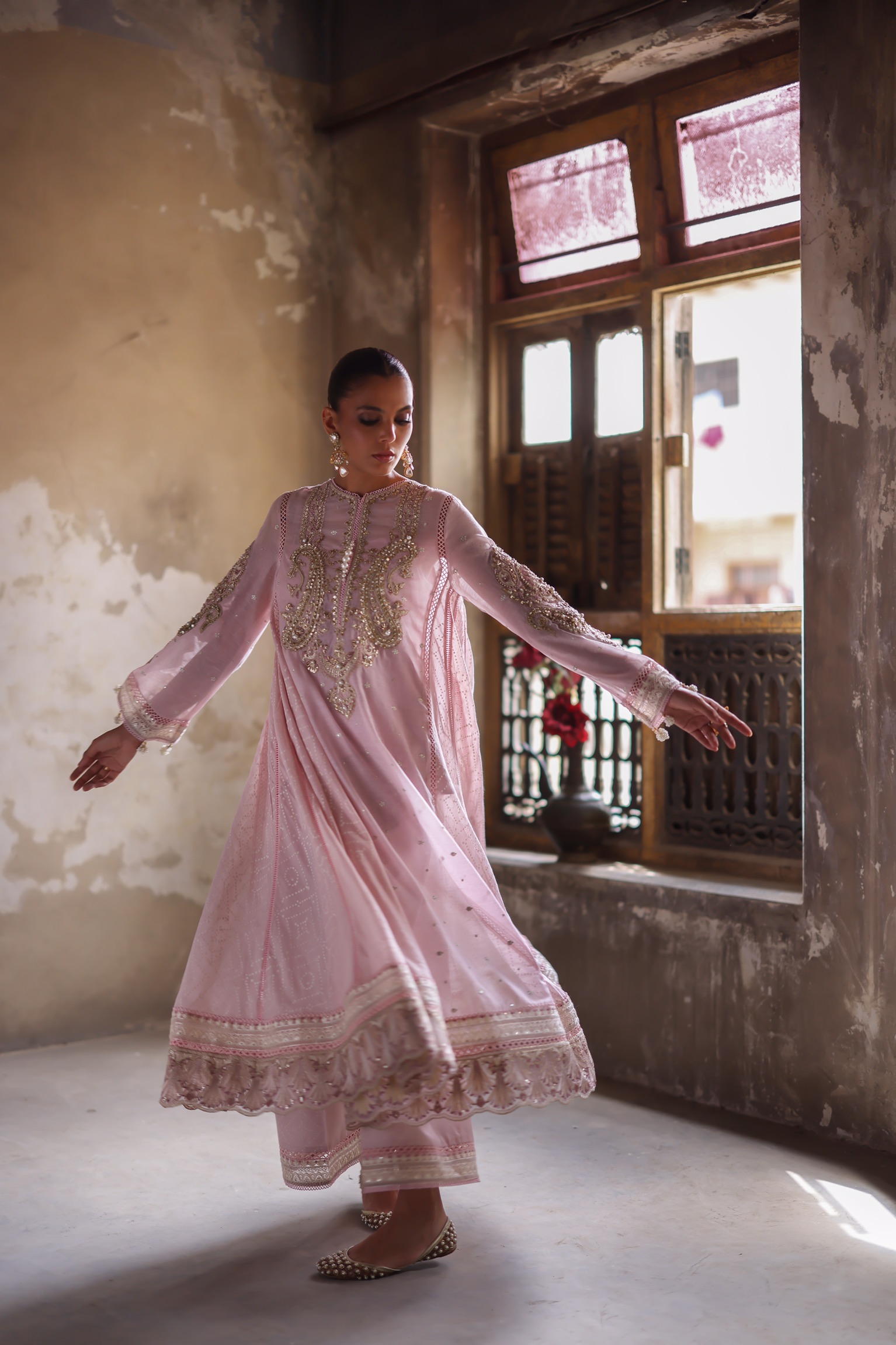 MNR  is confident that the collection will be a hit with Karachiites. "I think this collection is a great way to celebrate the city's unique identity," he said. "I'm sure Karachiites will love it."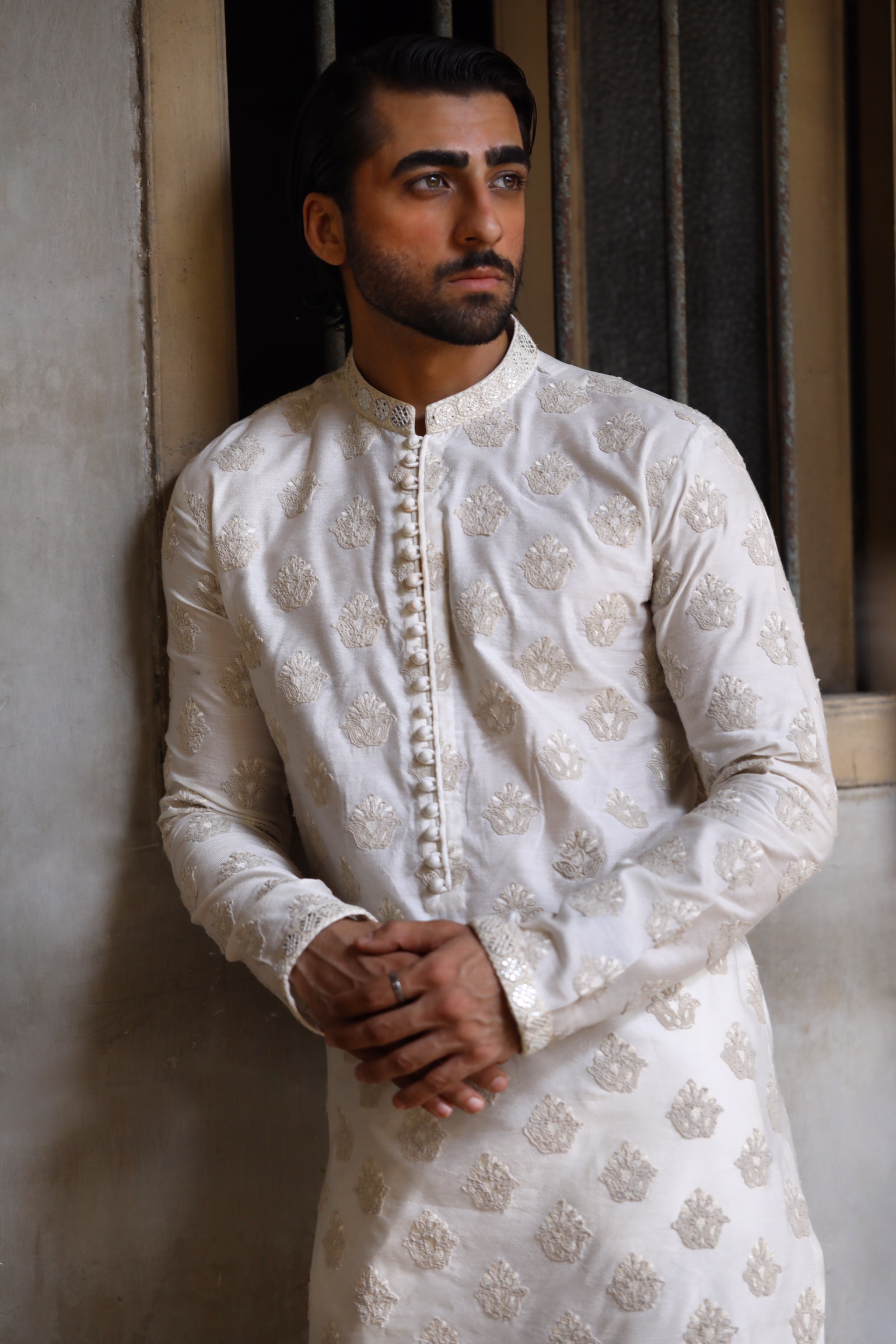 The people of Karachi are a diverse group, with a wide range of backgrounds and experiences. However, they all share one thing in common: a love for their city and their struggle to build better lives for themselves no matter their circumstances. It is where people come from all over Pakistan to pursue their hopes and aspirations.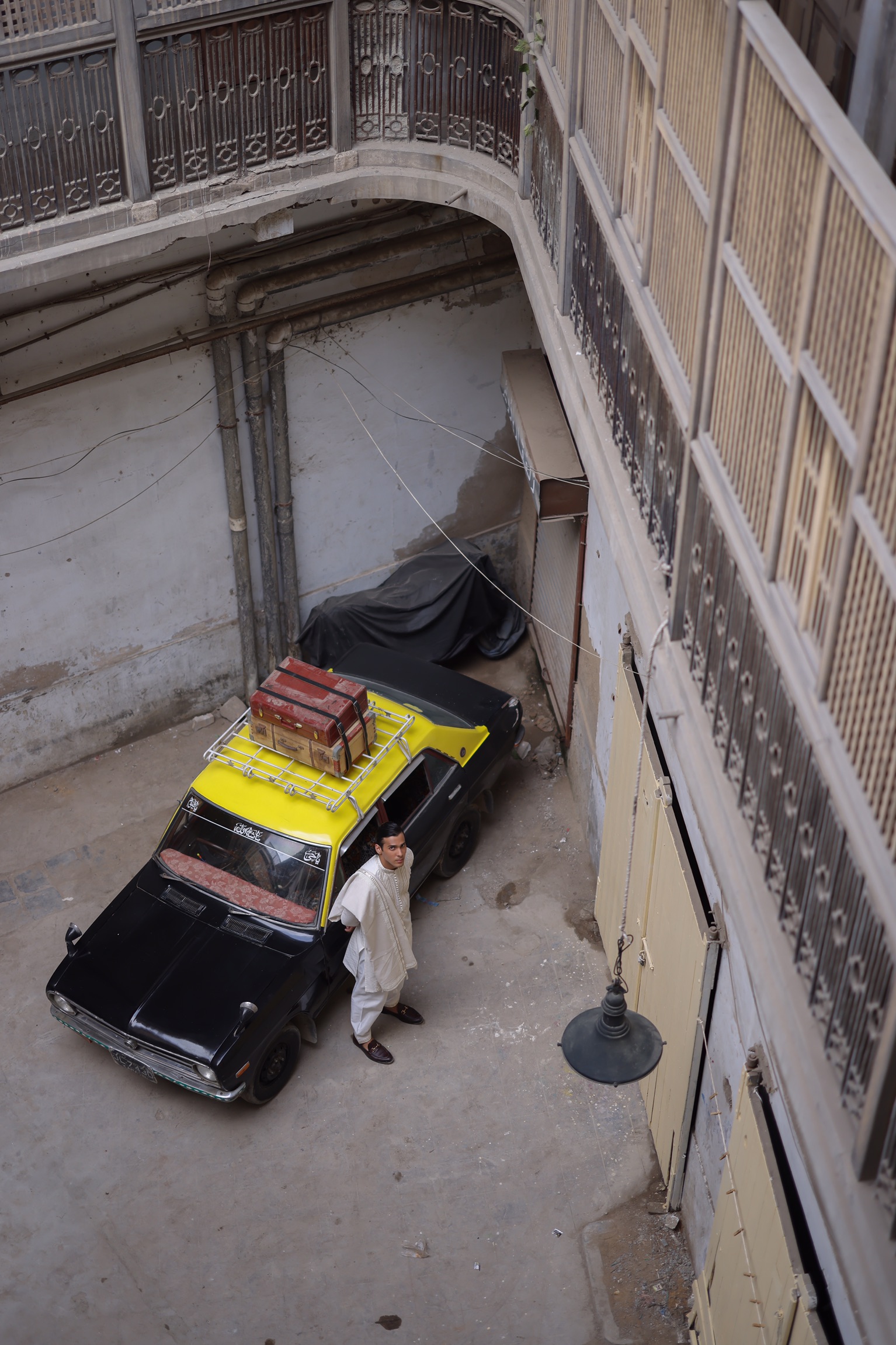 The Eid collection is a celebration of the people of Karachi. It is a collection of hope, resilience, and opportunity. It is a collection that says that anything is possible, if you set your mind to it.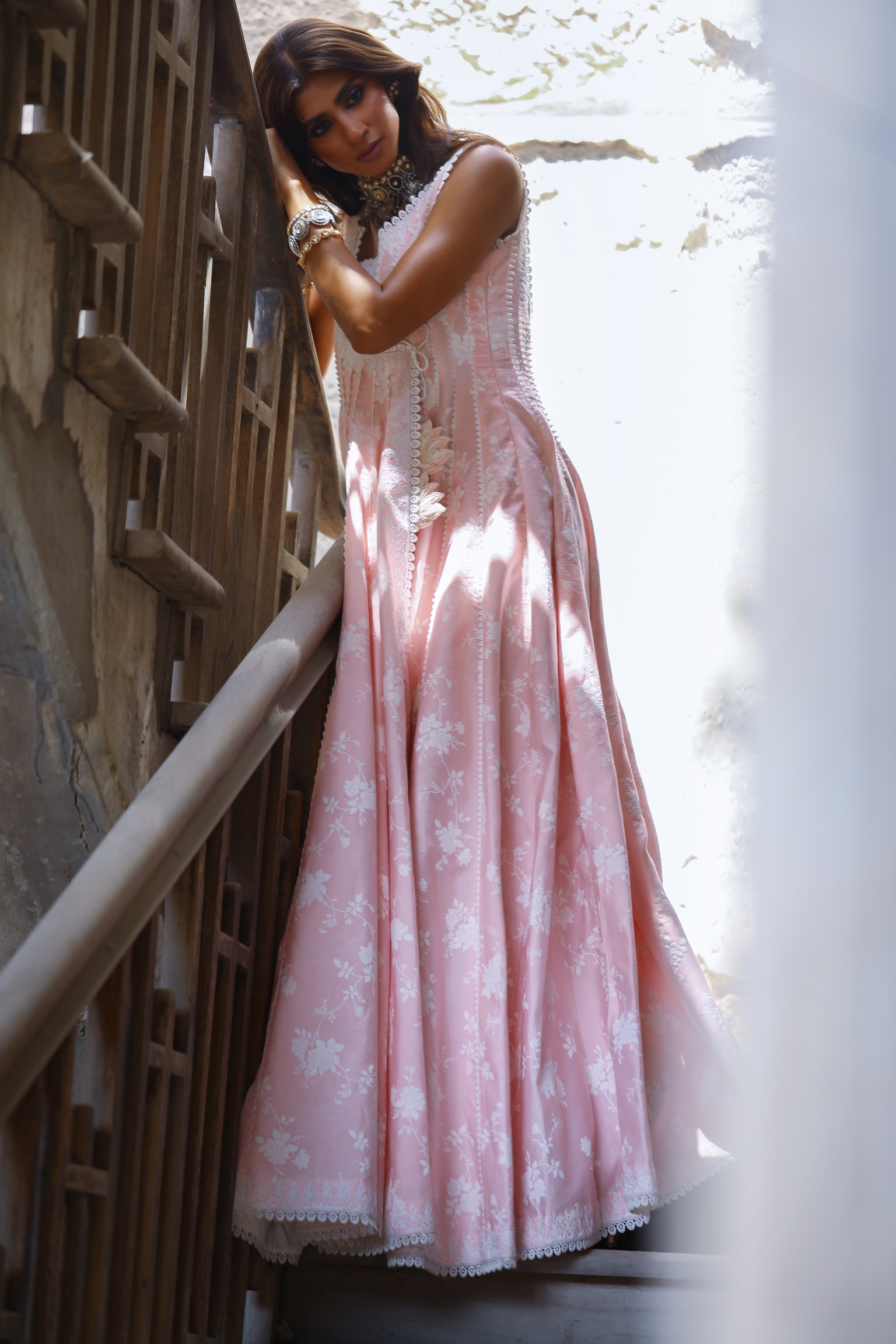 The collection features a variety of traditional Pakistani styles from Kurta, Pajama for men , but also contemporary front open Kurta options that give the look of sherwani without the fussiness. There are roomy shalwar and even sindhi topi. In womenswear too there are peshwas, ghararas and sharara ensembles  that are both romantic yet decadent in subdued ways. But they too aren't old and stuffy; instead MNR has given them a modern twist. He has used light fabrics like cotton net and paper silk in  summery colours, adorned with lyrical floral patterns, and intricate embroidery to create ensembles that are both stylish and comfortable.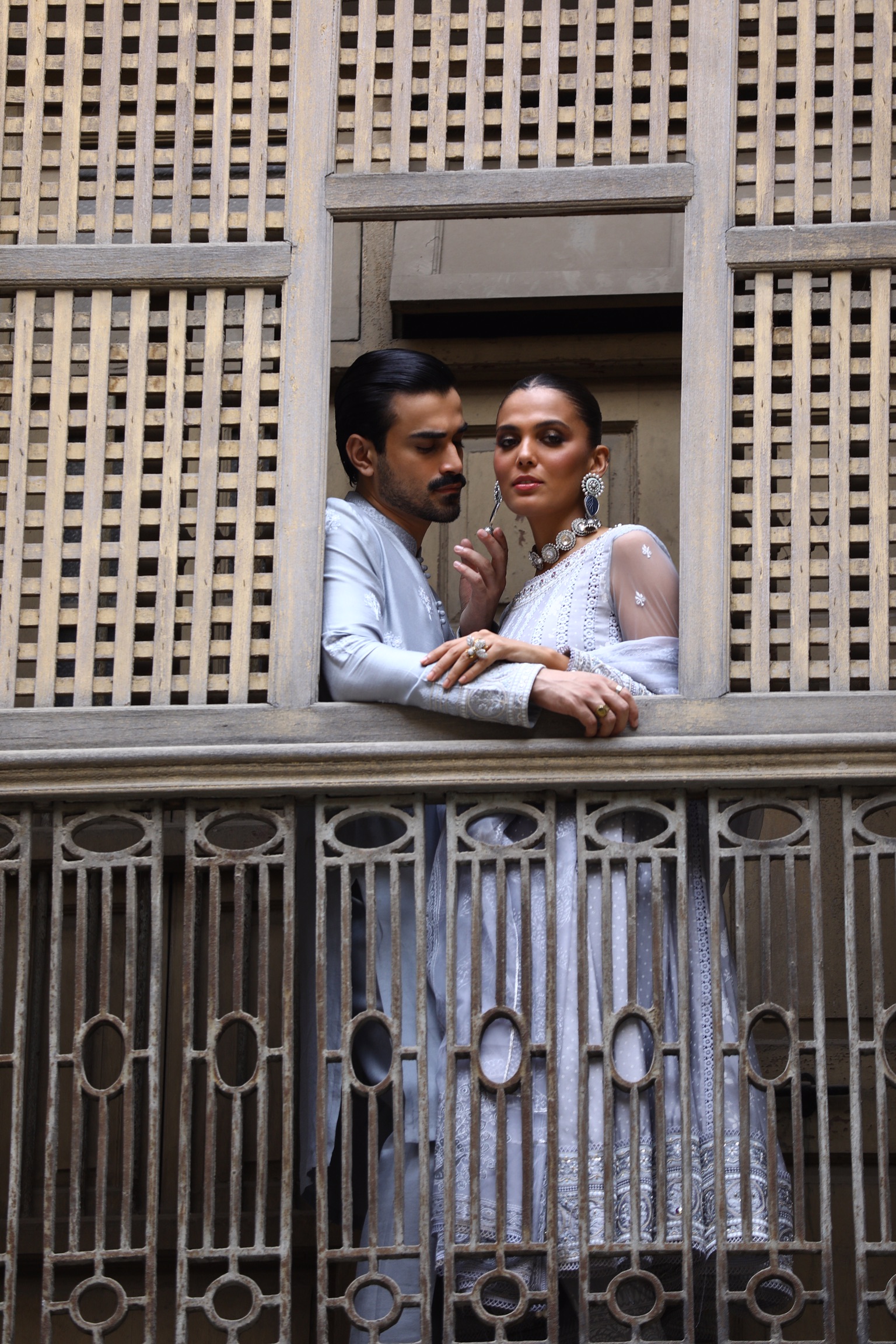 We highly recommend this collection to anyone who is looking for a stylish and comfortable outfit to wear for Eid. It is a collection that is sure to turn heads and make you feel confident.The collection is now available to order online worldwide and also in stores in Karachi, Gujranwala, Lahore & also in New York. And with the prices this good, we won't be surprised if your favourite piece gets snapped up. So go shop now!