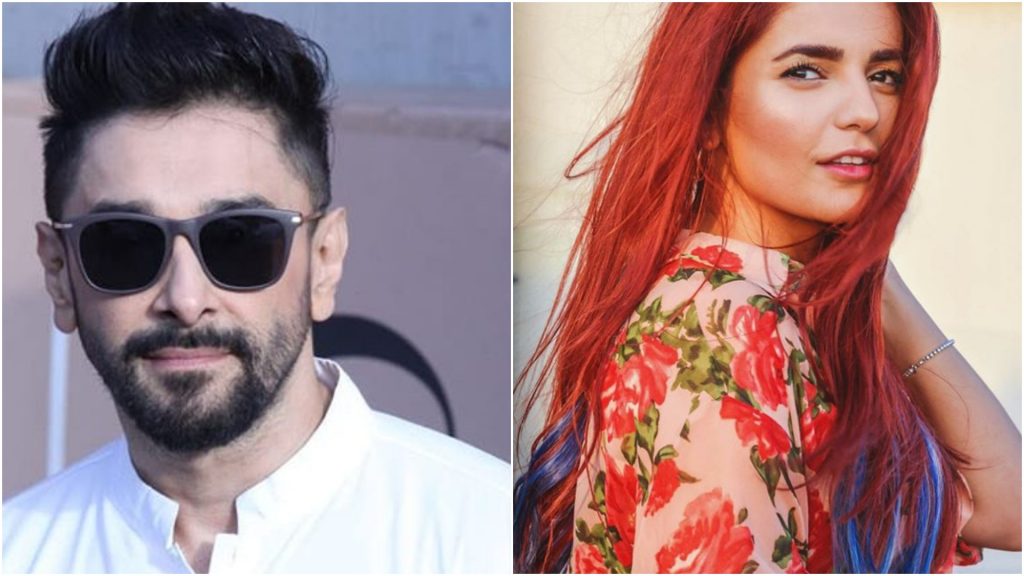 Another day and yet another LSA controversy. As the hype around Iqra and Yasir's proposal dies down, Momina Mustehsan has been on the receiving end of criticism from fans and Mani for her performance at the Lux Style Awards. Mani shared a snippet of Momina's performance with a long and confusing caption:
The confusing part being that Mani couldn't quite get the gist of Momina performing, ummm?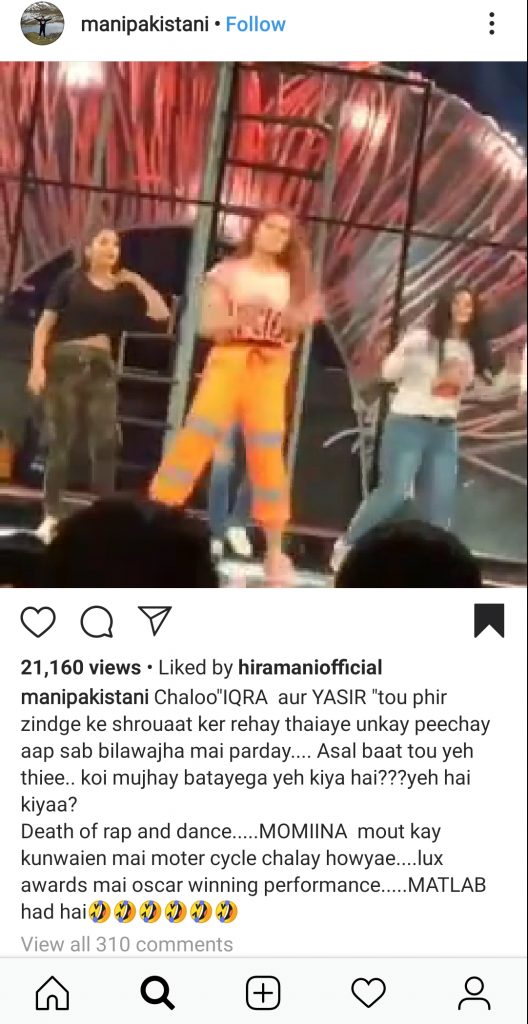 The comment section was full of mixed comments, some agreed a hundred percent with Mani, some found his jokes to be absolutely lame and some strongly disagreed. To add to the fire, his wife Hira too jumped into the comment section and it was a total fish market!
People were disappointed in Mani for shaming another celebrity:

This girl however tried asking Mani why he was so bothered:

But his fans came at her defending Hira, telling her how Hira had brains unlike Momina: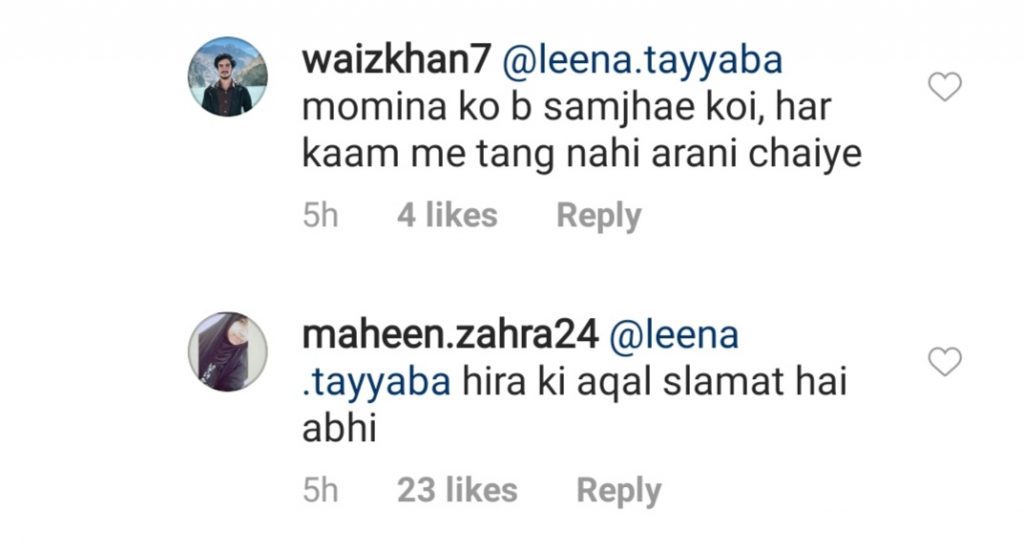 And Hira too decided to throw shade at Momina by liking and replying to the defensive comment, a low blow tbvh: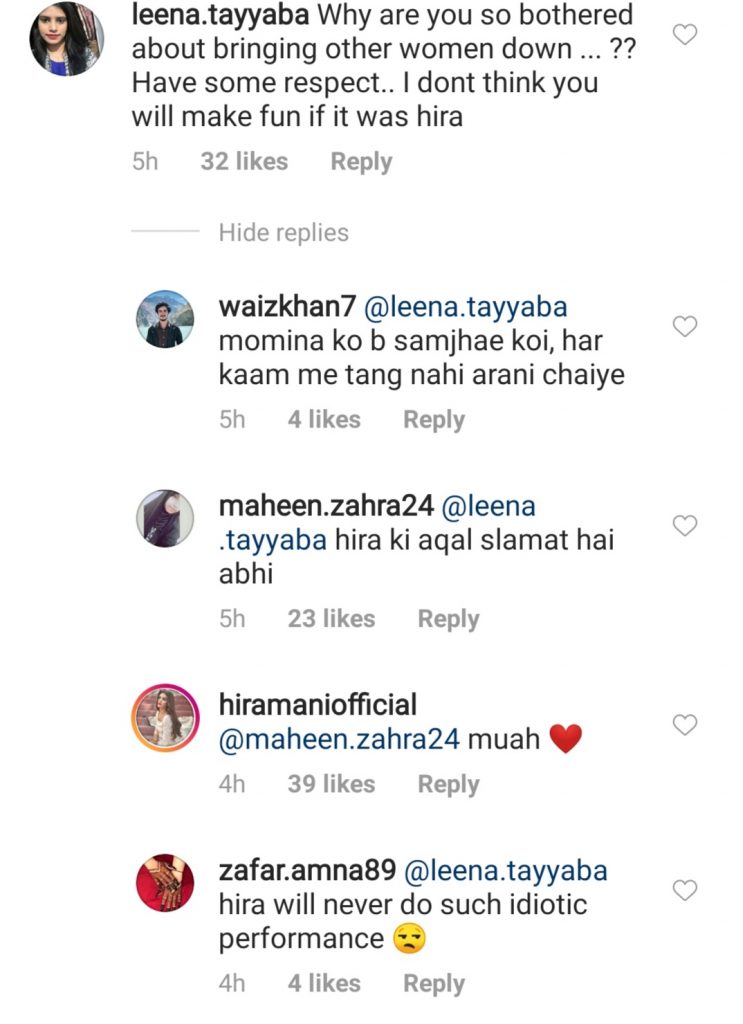 And then Mani replied, 'WOmEn CaRd KhEl RaHeEn HaIn'… Ummm, okay:

Lol, tum doh toh 'azaadi-e-raye' hum dein toh 'behen unfollow kerdoh'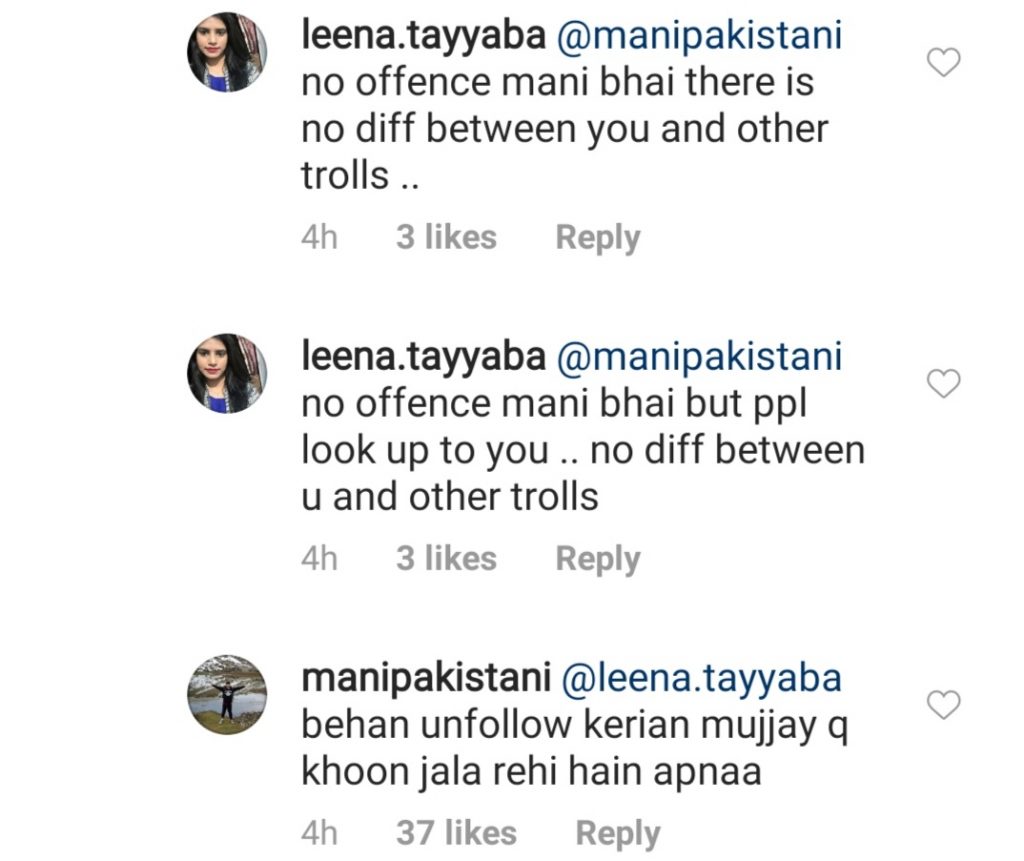 People told Mani to mind his own business 👀


Some wanted to know why people find by bringing other people down: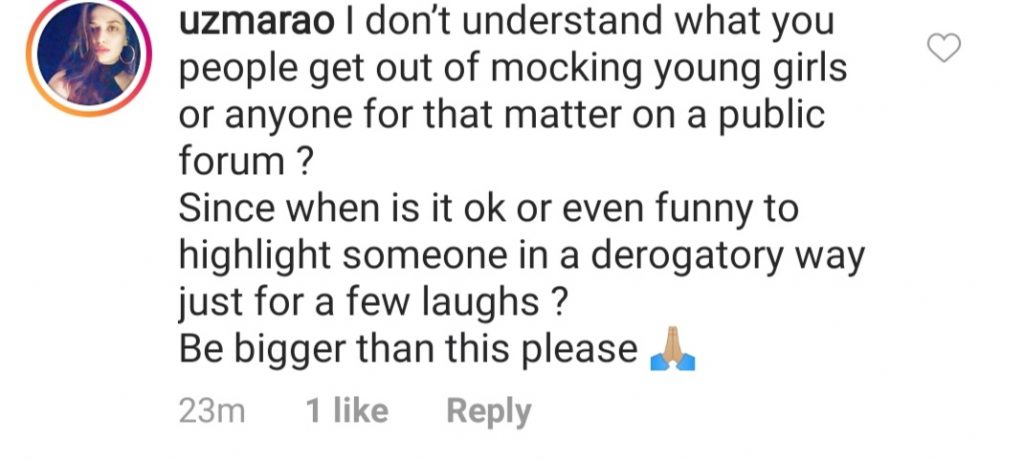 And some told him to look at his own wife before commenting on others: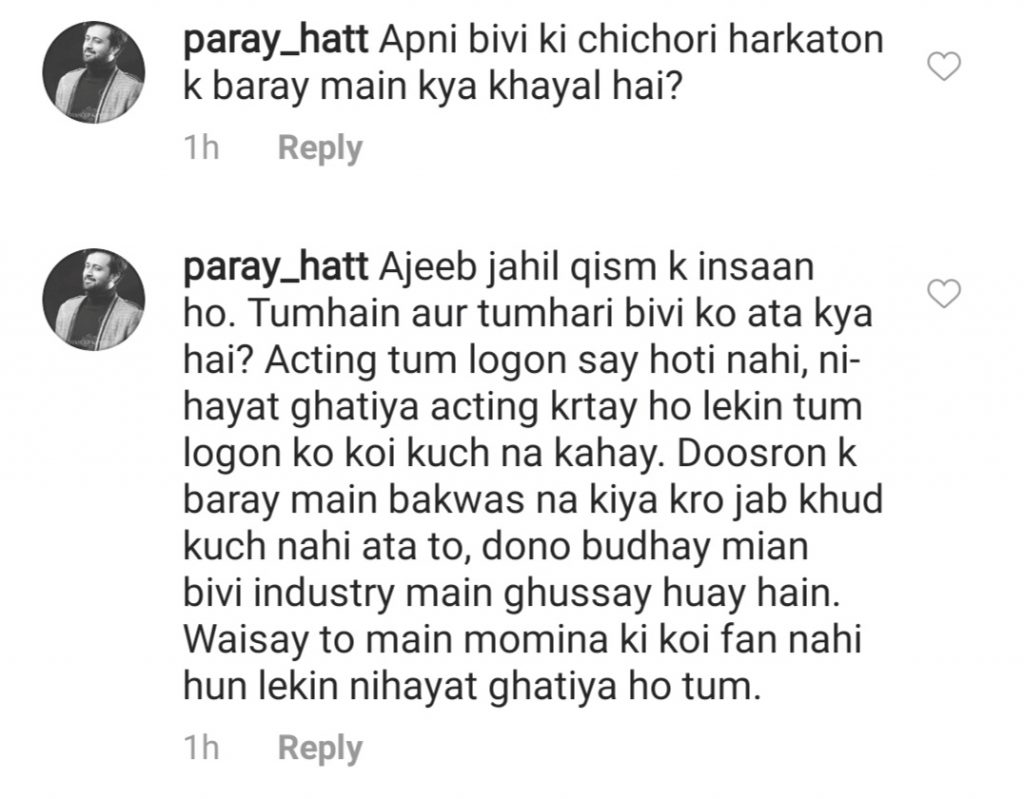 And while there were a few who disagreed with Mani, there were a ton of people who started trolling Momina in the comment section: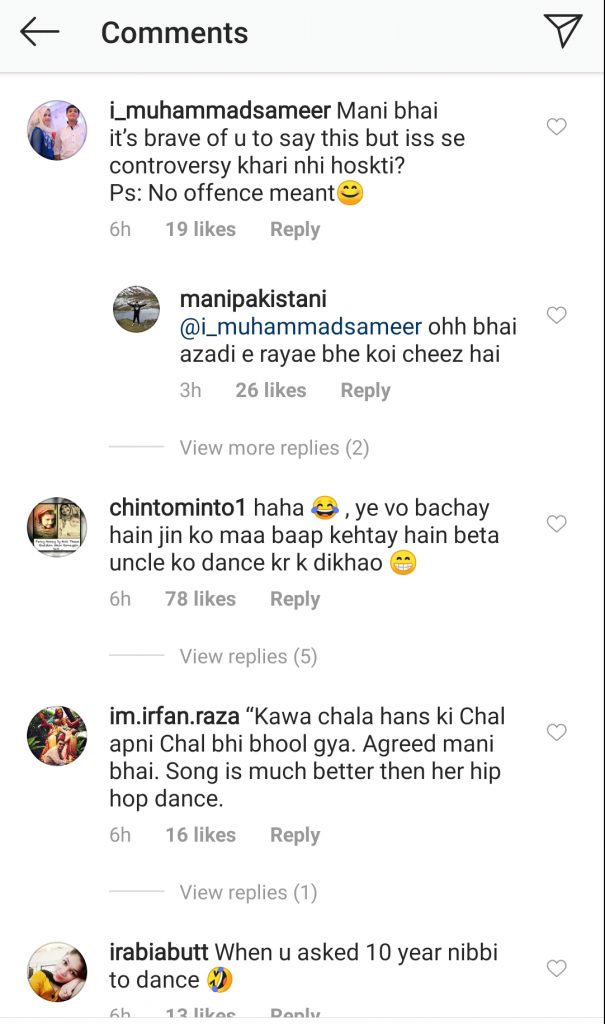 Many found the caption to be apt:

Many added to the trolling: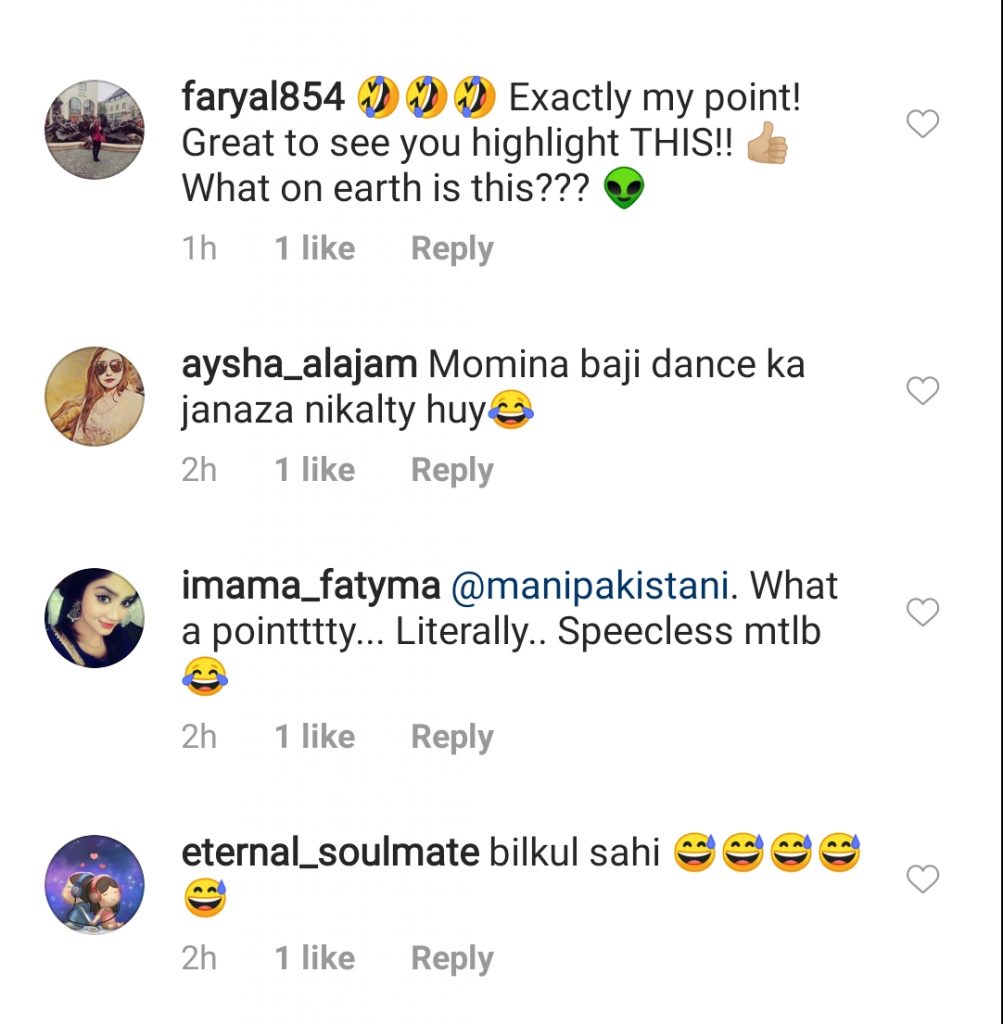 Jokes about a crippling disease like polio were casually made, because freedom of speech:

We had a few expert opinions: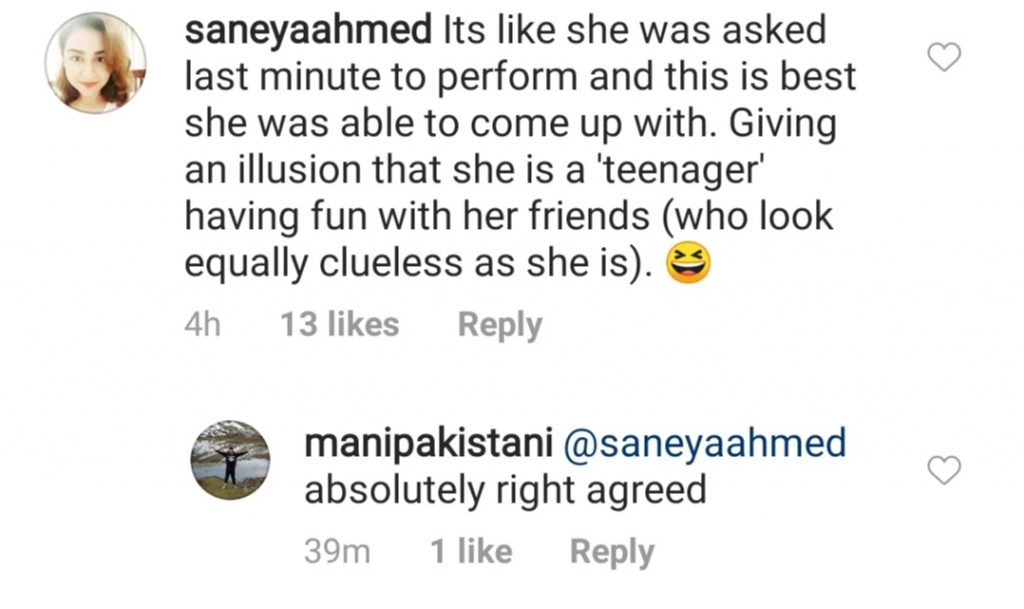 The point is that being a celebrity, you should know people look up to you. And if someone terms blatant trolling as azaadi-e-raye, it actually encourages the trolls to continue trolling in the name of freedom of speech. Please choose your words wisely when it comes to sharing on social media.
What do you think about Mani's comment? Let us know in the comments below!