Known for his exploration of intricate designs and excellent craftsmanship, designer Annus Abrar is no new name to the fashion industry of Pakistan. His compositions have showcased a finesse that the modern fashionista craves and now, he is all set to bring to take that legacy forward with his latest Eid collection 'Surreal Symphony.'
Introducing his collection at a pop-up exhibition on Saturday, 13th July, the designer will be displaying a signature mix of ensembles that feature a myriad of floral motifs, interesting silhouettes, and textural contrasts that promise to have something for everyone in this genuinely poetic capsule.
What exactly can you expect? We have the lowdown…
Hand Block-printed Patterns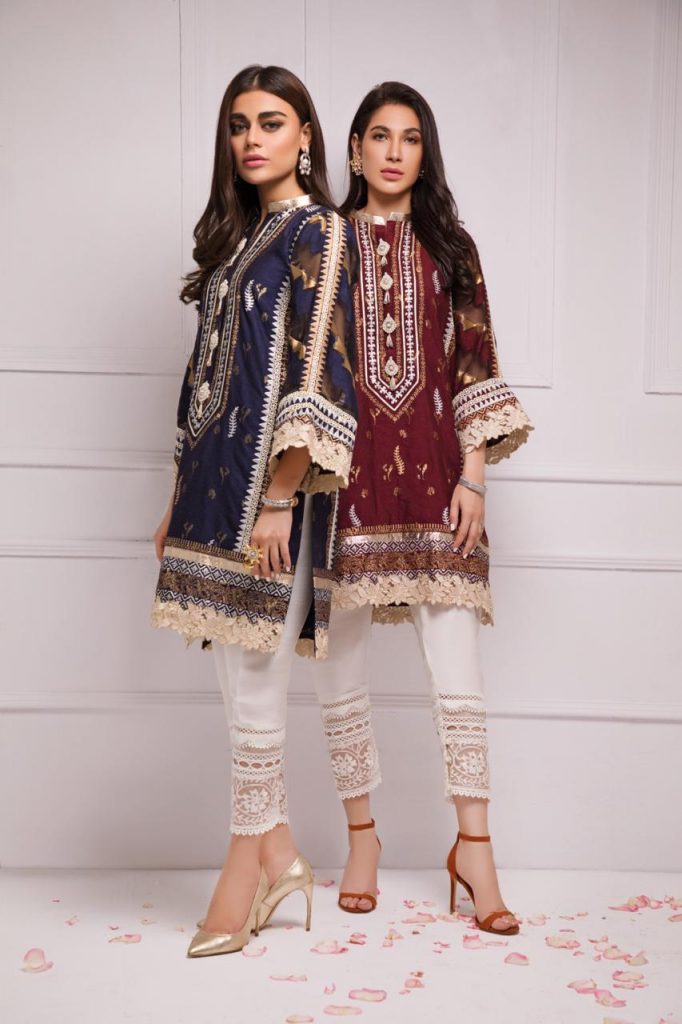 With Annus' keen eye for unique local craft, one can always expect the best of traditional craftsmanship in his repertoire, and this time it's going to be no different! He's bringing an exciting mix of his signature intricate patterns to his exhibit, and that's something to watch out for!
A Touch of Kaamdani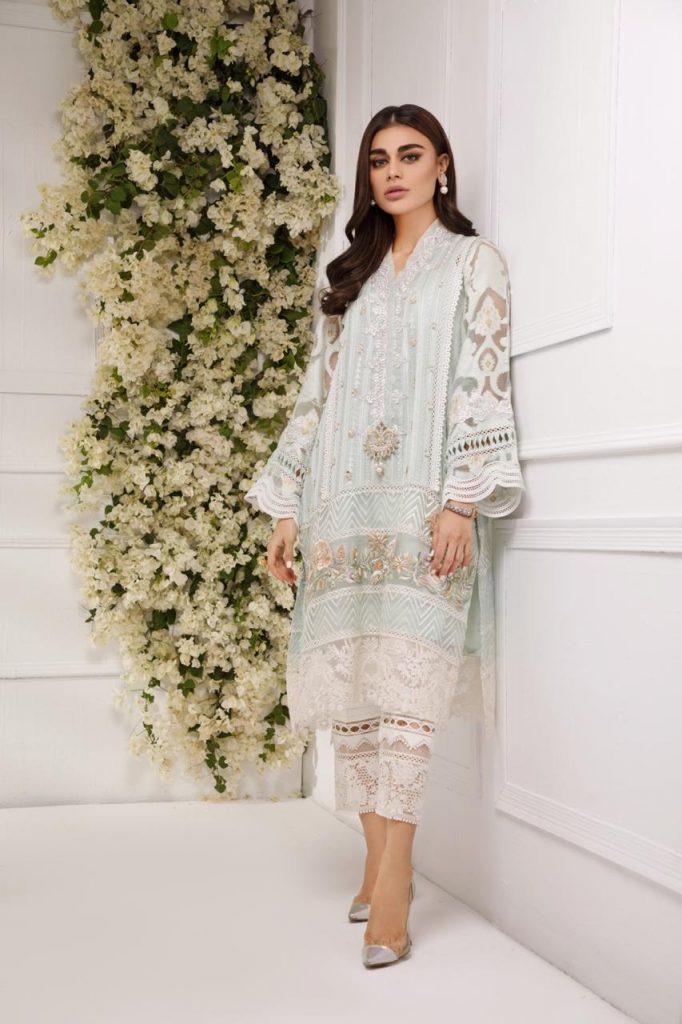 Kaamdani is at the heart of Subcontinental couture embellishments, and thus creatives like Annus Abrar know how to incorporate it in his contemporary designs to add that additional oomph factor that people love. We bet you'd love it as much as we do!
Organza Galore!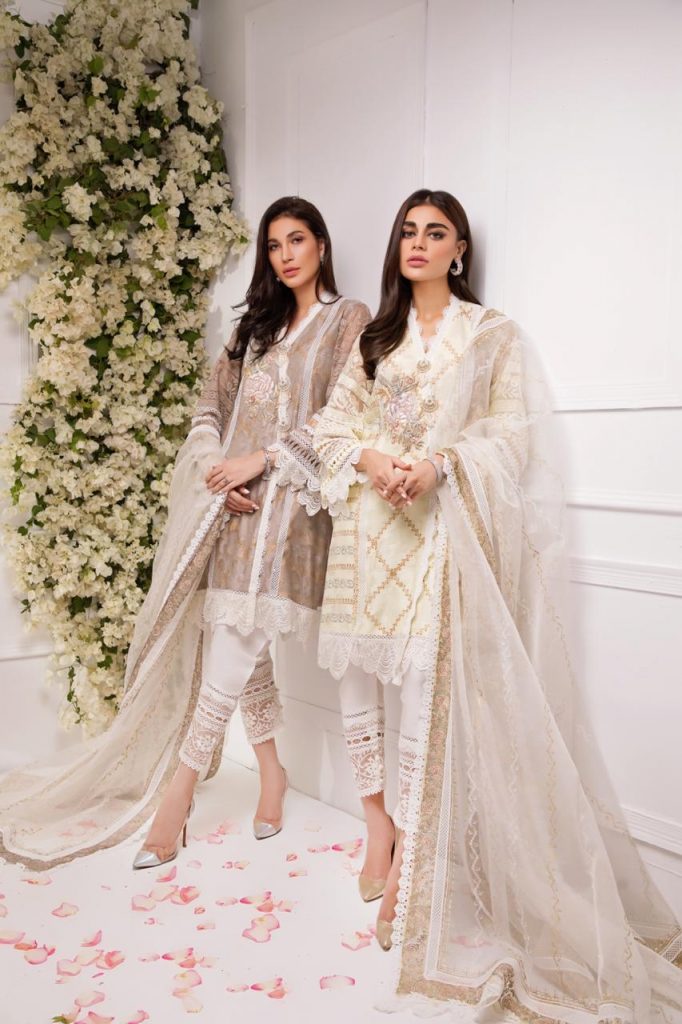 It's summer, and that means Eid is not going to be an affair to wear outfits that make you sweat like crazy! That's why Annus has smarty played with light, breezy materials like Organza that have been done up with embroidered borders, mirrorwork and, pearl embellishments to keep his clientele looking fresh yet fashionable throughout the festivities.
A Colour Palette of Perfection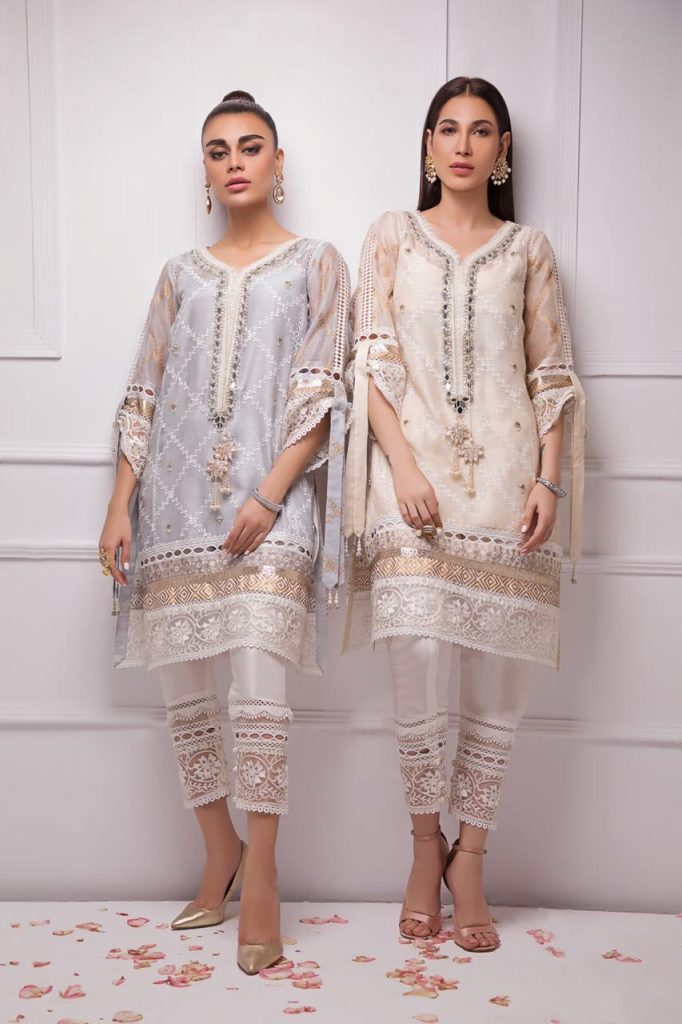 Playing with a soft, tranquil and inviting colour palette, Annus' Surreal Symphony promises a range of pastels including yellows, corals and azures along with dusky tones like grey, midnight blue and ox-blood that ought to complement the whites that are there to bring in a soothing buffer.
Bottoms Up!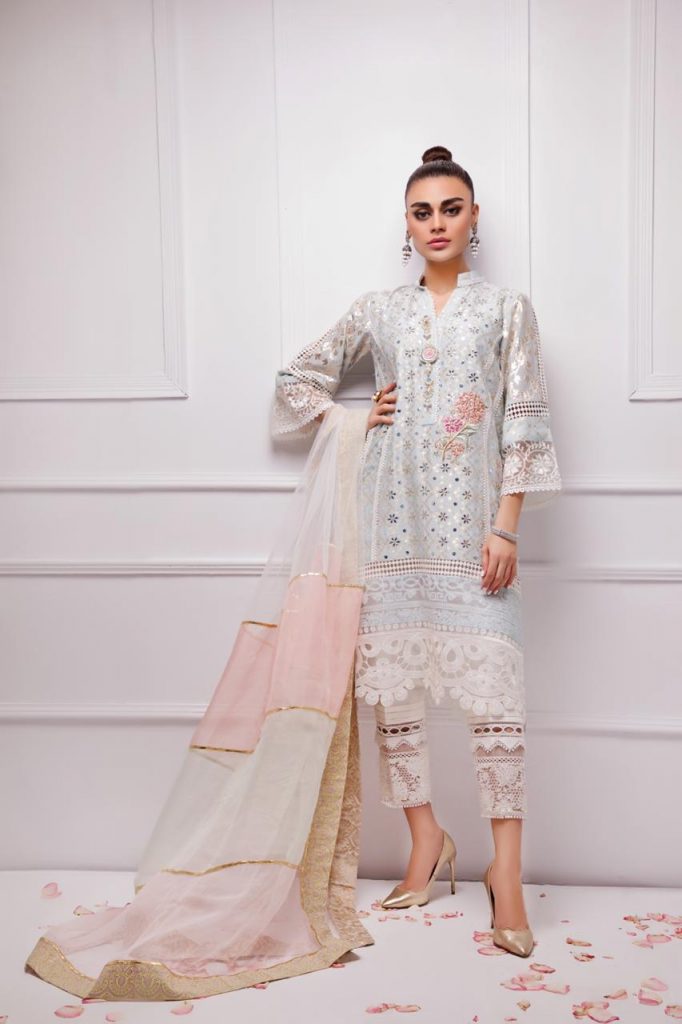 A solid sign of an impeccable designer is always his attention to detail, and with Annus' collection, it's reflective in every piece that he has created. Take the beautifully tailored Scheherazade Pants and Meena Shalwar, for example, which just perfectly weave into the collection.
The exhibition will take place on Saturday, 13th of July 2019 – 1:00 – 6:00 PM – Annus Abrar Clifton Studio in Karachi.
You can check more of Annus Abrar's collection here.
What do you like in the collection? Tell us in the comment section below!