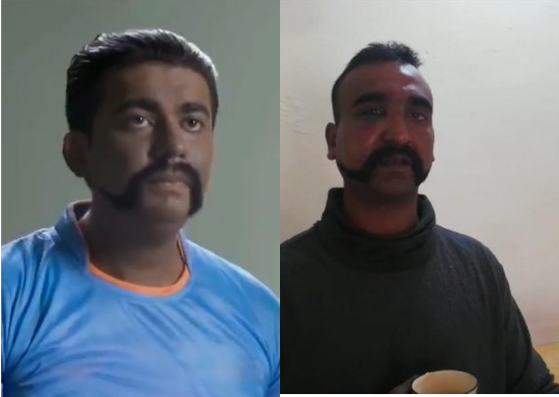 Every four years we wait for the wittiest World Cup ads by India and Pakistan as they're always fun to watch! However, this year, both the countries have aired ads which have gathered mixed reactions from the internet!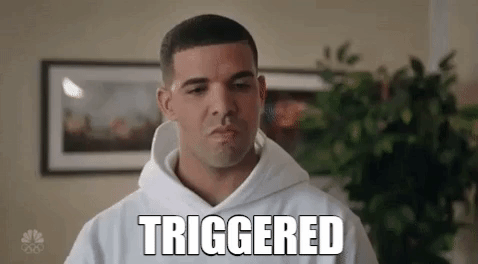 Like every other year, Star Sports India came out with their version of 'Mauka Mauka' ad
And as a comeback, Jazz TV Pakistan came out with an ad featuring an Abhinandan look-alike
As soon as both the ads were aired, they garnered massive feedback from the audience. People on both sides of the borders found the ads to be triggering, some got triggered while some enjoyed it all in good humour! The netizens took it to Twitter to express how they felt:
Some thought that violence should be kept out of games!
I don't agree with #JazzTV's ad. It's a game of sport. Violence/war shouldn't be mixed with Sport and games.

— Taimoor | تیمور | तैमूर (@TScxrpix) June 11, 2019
Every action does have a reaction:
To folks offended by Pakistan's #JazzTV World Cup adv. involving #Abhinandan lookalike, I say this – we ran "Mauka Mauka" and " Baap Baap hota hai". Let them too have their fun. Can't keep dishing out and call foul when they deliver a good one!

— santosh chavan (@schavan84) June 12, 2019
Even Sania Malik couldn't help but notice the cringe-worthy ads:
Cringeworthy ads on both sides of the border 🤮 seriously guys, you don't need to 'hype up' or market the match anymore specially with rubbish! it has ENOUGH attention already!It's only cricket for God sake, and if you think it's anymore than that then get a grip or get a life !!

— Sania Mirza (@MirzaSania) June 12, 2019
Some felt guilty:
This new ad by Star Sports that extends the famous 'Mauka Mauka' theme and connects it to Father's Day did make me laugh at its cheekiness, but I immediately felt guilty for laughing. I didn't know why and upon some more thought, I thought that it perhaps lacked grace. 1/2 pic.twitter.com/bWV0tQrKan

— Karthik (@beastoftraal) June 10, 2019
2/2 The same grace that the new Ford Endeavour ad was teaching us – when you are bigger and better, you need to act like that! Of course, the joke here is based on historical fact, but it simply sounds like a garden-variety meme on social media when you think about it.

— Karthik (@beastoftraal) June 10, 2019
This tweet, get it engraved please!
Now Pakistan's Jazz TV drags the name of its country to the mud with similar tactics.

Keep your shit together man.

India and Pakistan both need to be reminded that it is their national television not Twitter feed.

— Faisal (@itsmeFSL) June 11, 2019
Some blamed it on the TRPs
Let this #INDvPAK match be a cricket match. @StarSportsIndia #jazztv n other social media channels should stop derogatory advt for TRPs n views. #CWC19

— Ravi Mathur ITS (@rv_mathur) June 12, 2019
Some Indians took full responsibility of the reaction their ad collected, fair enough!
We started this mocking crap. Don't blame them for retaliating.#Abhinandan https://t.co/3414IK0bbO

— simharao (@simharaok) June 12, 2019
People were upset because bringing in a soldier hurt the sentiments of many:
Mauka Mauka was one of the most innovative ads ever. Didn't bring religion, army anything – the ad just showed the cricket rivalry.

But bringing in an armyman #Abhinandan in an ad is totally uncalled for. You can't insult a soldier, irrespective of which country he belongs to.

— Jayesh Kumar Dey (@dey_jayesh) June 12, 2019
Many think that this to and fro needs to stop!
As if the Star Sports advert ahead of India * Pakistan wasn't pathetic enough, the Jazz TV ad plunges new depths.

The cringeworthy to and fro takes are only going get worse in the coming days till the match.

— Dilip (@dilippoduval) June 12, 2019
We criticized @StarSportsIndia for putting out a distasteful ad on India V Pakistan game. Pakistan's Jazz TV has gone even further and put out Abhinandan's lookalike in their version mocking India. This never ending cycle of stupid hatred goes on and on. Shame on you guys.

— Yash (@SassyPenguin69) June 11, 2019
Morons at both ends of India and Pakistan coming up with ads like #Starsportsindia and #Jazztv
Absolutely no common sense or respect for each other and #cricket #sports

— Maverick (@maverickmaharaj) June 11, 2019
Hate mongering is never cool, NEVER!
Hate mongering is not cool at any level/ by anyone
May it be in Pakistan or India
*Star sports/Jazz TV
a) spoils the sport
b) invites Ultranationalism
c) provokes endless social media confrontations
d) unfunny#DontRadicaliseSports #AGameIsNotWar#Abhinandan #CWC19 #pakistan

— Muhammad Zaman Khan (@Theflawsome_mzk) June 11, 2019
Many called it irresponsible advertising:
#jazztv #ImranKhanPrimeMinister this is both irresponsible and is shameful. We must not let sports come between us. Leave it on the cricket pitch. #IndianCricketTeam #ICCWorldCup2019

— B Patel (@bm_patel) June 11, 2019
People were mad that Abhinandan was being used as a mere prop:
Jazz TV advt on #CWC19 takes the Indo-Pak air duel to new level. It uses the air duel over Nowshera and Wing Co Abhinandan Varthaman's issue as a prop. @IAF_MCC @thetribunechd @SpokespersonMoD @DefenceMinIndia pic.twitter.com/30v4H6MOpU

— Ajay Banerjee (@ajaynewsman) June 11, 2019
There were some sensible people whi reminded people that Jazz TV was a private company and it was wrong to blame the entire country for the ad:
While we didn't really cross the line like Jazz TV, our tv network started it with the Father's Day jibe. Also, maybe lets not blame Pakistan for it, it's a private company that has rolled this out.

— Mad Over Marketing (@MadOMarketing) June 11, 2019
Kuch toh aisay hain jinki pata hi nai tha about Jazz TV, WAH!
Jazz Tv? Jazz has its television network in Pakistan? https://t.co/jCCFHxDeD5

— Fahad Kahut (@KahutFahad) June 11, 2019
Some didn't seem to get offended and enjoyed it:
Nothing wrong in this.. this is pure fun.. just take it as fun.. Chill. But I know some people are born to just be offended and they will be.. I wud say to them- dhondu just chill.
#JazzTV #Abhinandan #IAF #IndianCricketTeam. #CWC19 https://t.co/qlajnP3kc9

— Abhishek Jain (@abhishekjain118) June 12, 2019
Some wanted the Indians to just chill a little:
They made fun of Pak team from last 6 World cups by those stupid muka muka ads and all that crap but now they can't even stand a single ad by Pakistan,happiness is to see gay hind ass on fire, better call it #AbhiNunDone#Abhinandan https://t.co/mjpEM5ahcx

— ⚞ℳℯℴꪝ⚟ (@denk_girl) June 12, 2019
A lot of people are comparing this incident to the Balidan insignia on Dhoni's glove and are demanding ICC to look into it:
Where #ICC @cricketworldcup sleeping now when u can remove the glove of @msdhoni Why u can't this add #CWC19 #JazzTv now why cricket including with Army issues @fawadchaudhry #ShameOnYou #Bheekari https://t.co/qZc237tYtC

— ಕಿರಣ ಮಿರಜಕರ🇮🇳 (@kirun47) June 11, 2019
A lot of people have taken the classic Indian route of giving 1 star rating to the Jazz TV app:
#abhinandan#jazztv
Let's rate jazztv app with least possible rating on Google Play store#comeonindia#jazztvitsnotrgoodhttps://t.co/fBhMumX6oa

— kilari srilakshmi (@kilarisrilaksh1) June 11, 2019
Honestly, we can't decide either!
India and Pakistan are not only competing on the cricket field but also in the world of advertisements. Which match promo is more cringeworthy out of these two? #Poll

India: https://t.co/0ABBnhcPfR

Pakistan: https://t.co/6rBxAEVDS0#CWC19 #StarSports #JazzTV

— Jaideep Vaidya (@jaideepjourno) June 11, 2019
Let us know what you think of the ads in the comments below!