In the fashion world today, there are so many visionaries whose designs inspire. Recently, however, one particular designer has certainly stood out from the rest. The enterprising creative visionary Mariyam D. Rizwan has made a name for herself by creating distinguished fusion ensembles that have made their mark all over social media. Mariyam's clothing has been adorned by multiple beloved fashionistas across the country. Hence, we just had to share some of our favorite looks from her collections!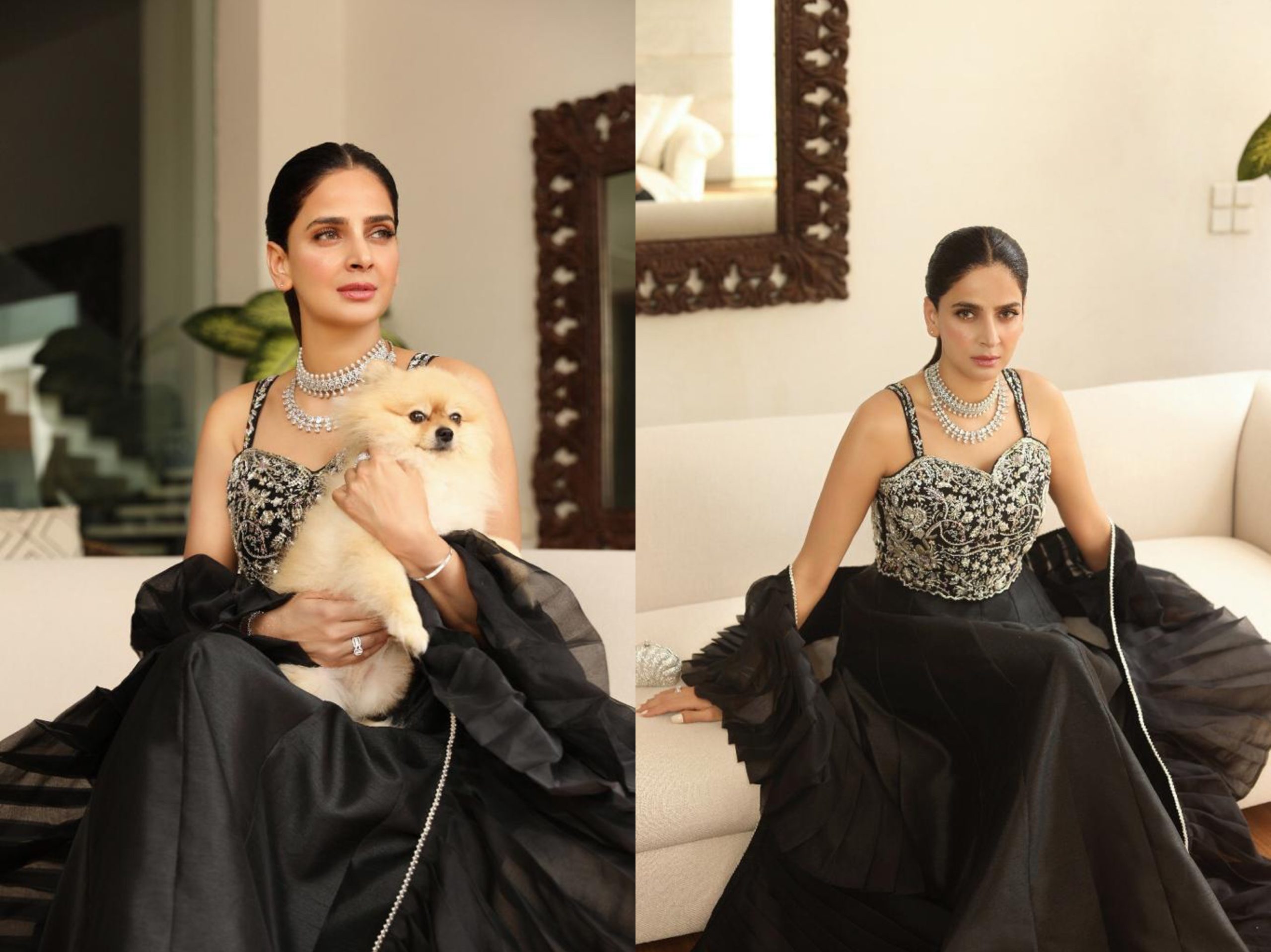 One of Mariyam D. Rizwan's most iconic looks was worn by the leading superstar Saba Qamar who looked dazzling in an all-black dress with a meticulously embellished blouse and sleek skirt with drizzled jewel studs along the borders. The pleated dupatta added an extra element of grace and sophistication while the jewelry perfectly matched the outfit.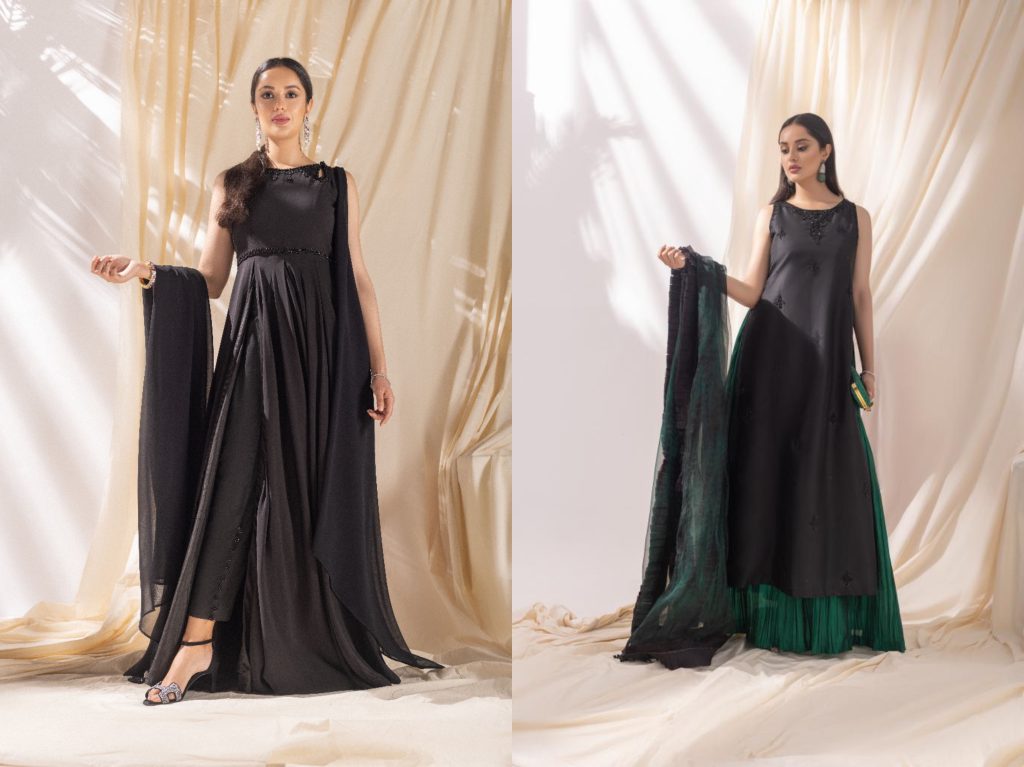 Another set of outfits that won our hearts was the Mariyam D Rizwan 'Ceyda' collection where she chose the animal welfare hero, Founder, and CEO of ACF Animal Rescue Ayesha Chundrigar as her muse. Ayesha adorned a multitude of outfits that were perfectly cut and designed to match her style. From a sophisticated black ensemble that optimized romantic glamour to a fusion, long kameez with an emerald green skirt, all the ensembles from this collection took our breath away.
Who could forget the enchanting outfit worn by adored TV journalist Sidra Iqbal who donned a deep blue pleated dress with a floral embellished top? The sleeves fabulously draped in with the rest of the dress and the floral motifs were the perfect touch to highlight her feminine beauty. This outfit titled 'Esmeralda' by Mariyam D Rizwan made the renowned tv anchor look gorgeous as ever.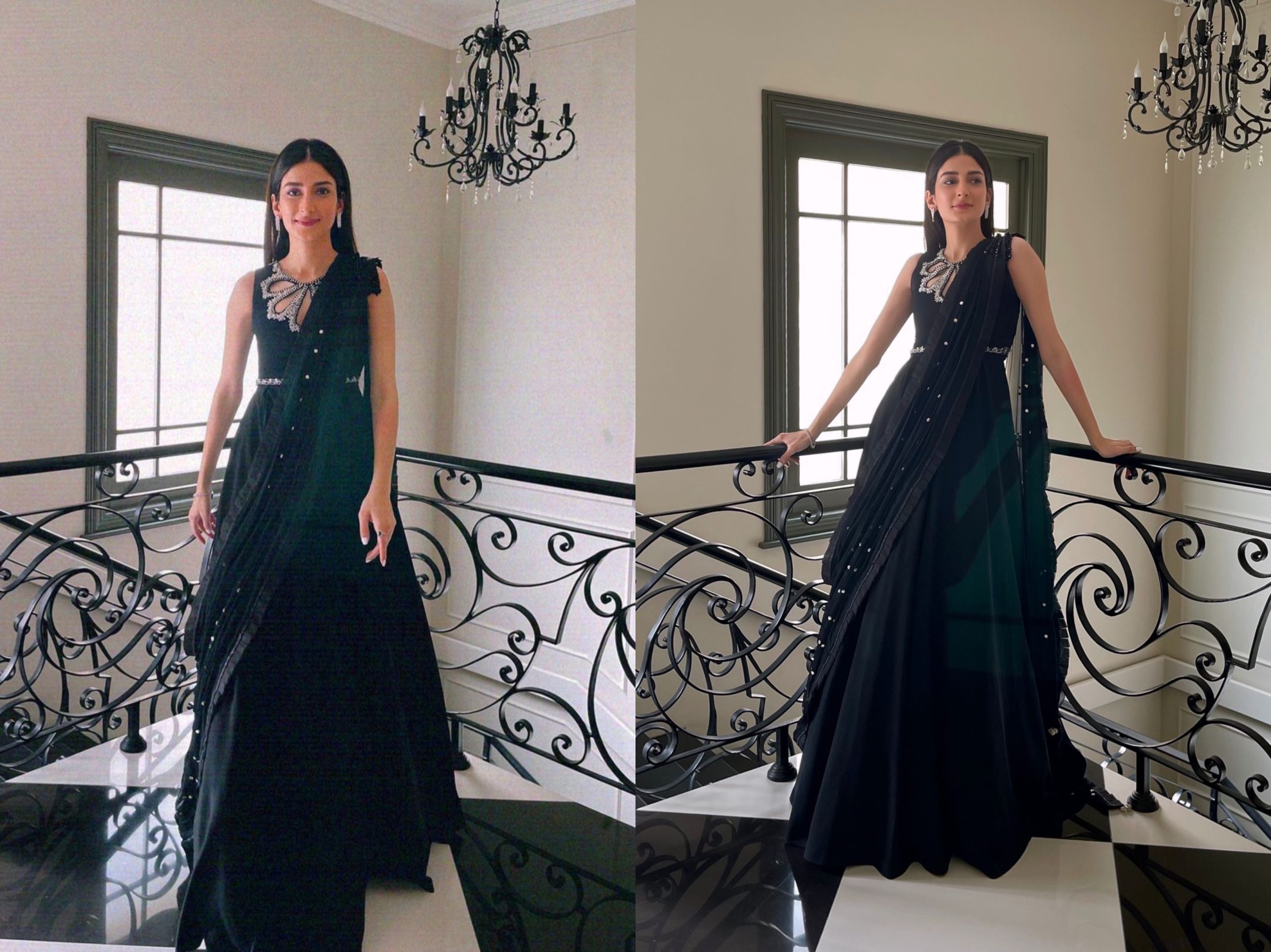 Another Mariyam D. Rizwan outfit that set the internet ablaze was worn by many notable fashionistas on Eid ul Adha and netizens simply fell in love! Stylist Alishay Adnan, actress Zhalay Sarhadi and program creator Sana Shahnawaz wore solid-colored dresses with a statement neckline. If you're on social media, you most likely saw this outfit everywhere!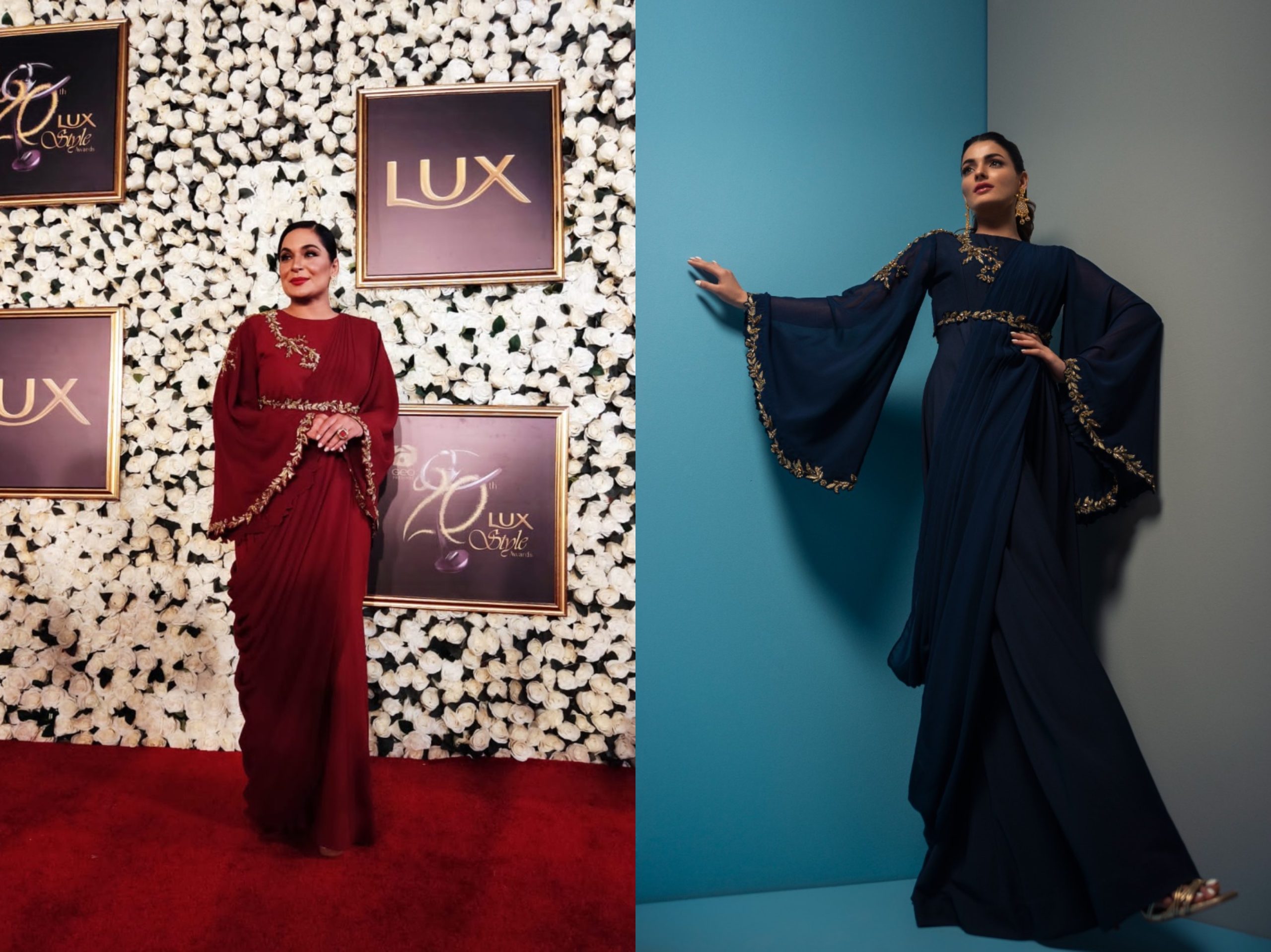 Finally, the outfit we couldn't take our eyes off of was the epic bell-sleeved dress worn by Meera at the Lux Style Awards. The sari style jumpsuit with embellishement made her stand out from the rest of the crowd. There is no doubt that Meera looked effortlessly elegant while wearing this statement piece!
Mariyam D. Rizwan has truly made her mark in the fashion arena with elegant ensembles that are well-suited for anyone who wants to take their style game to the next level. Inclusivity and diversity are key markers of this designer's motto. It's safe to say that Mariyam's outfits are incredible works of art, catering to the modern Pakistani woman. She has already blown us away with so many of her collections and that's exactly why we just can't wait to see what else she has in store!