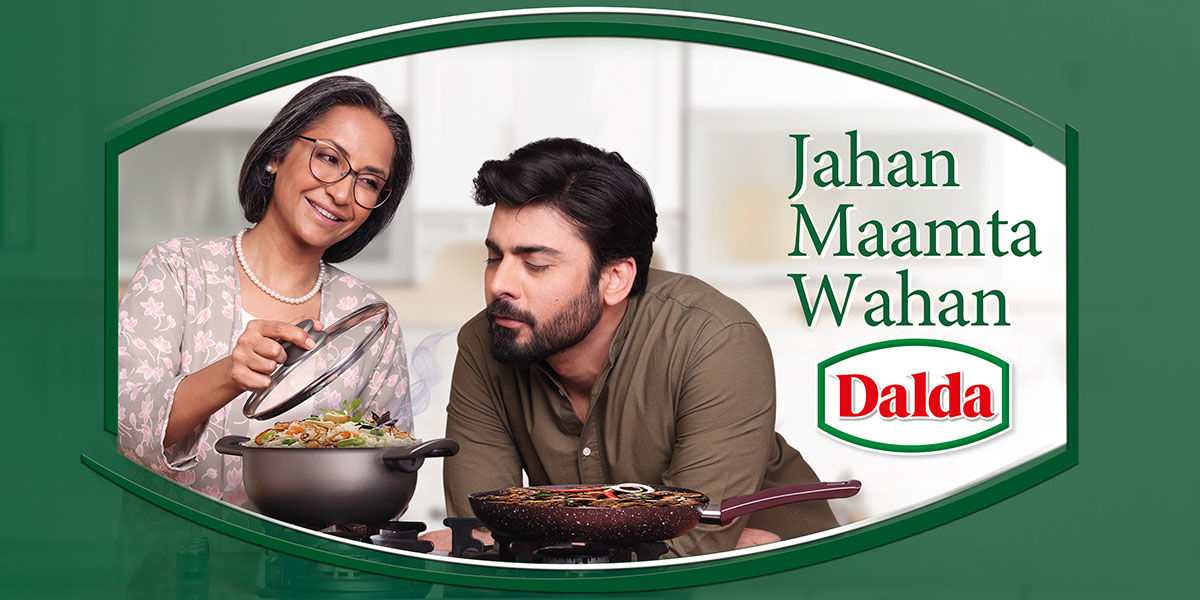 Fawad Khan, nostalgia, childhood innocence, motherly love, you name it, this advertisement has it all!
This beautiful ad captures the nurturing nature of a mother for her family and displays it wonderfully on screen. The story itself is wholesome, while the narration done by Fawad Khan adds a charm and manages to take it to the upper notch, bringing everything together.
From the narration to the onscreen time, Fawad Khan nails it! The sweet voiceover is sure to melt the hearts and his appearance is sure to make the eyes sparkle!
Breaking the clutter, the ad connects with both the current generation and the one before them. From becoming a sher to Spiderman and from having paratha to pasta, it connects with all.
Dalda, has been smart about this one. The TVC is not cluttered or overloaded with the product placement, yet the message is clear, just like a mothers love only flourishes with time, Dalda has managed to only grow and keep everyone connected with their product. Remaining true to their tag line, "Jahan maamta, wahan Dalda", Dalda never disappoints with their stories.
Experience the nostalgia by clicking on the link below: