There's absolutely no doubt about the fact that us girls run the world, people say give her the right shoes and she'll conquer the world, but Bonanza Satrangi says give her the confidence and watch her take over the world with the hashtag #IamSatrangi. And this year to celebrate the International Women's Day, Bonanza Satrangi is celebrating such women who went against all odds to follow their heart and are now an inspiration to many young girls out there!
Zenith Irfan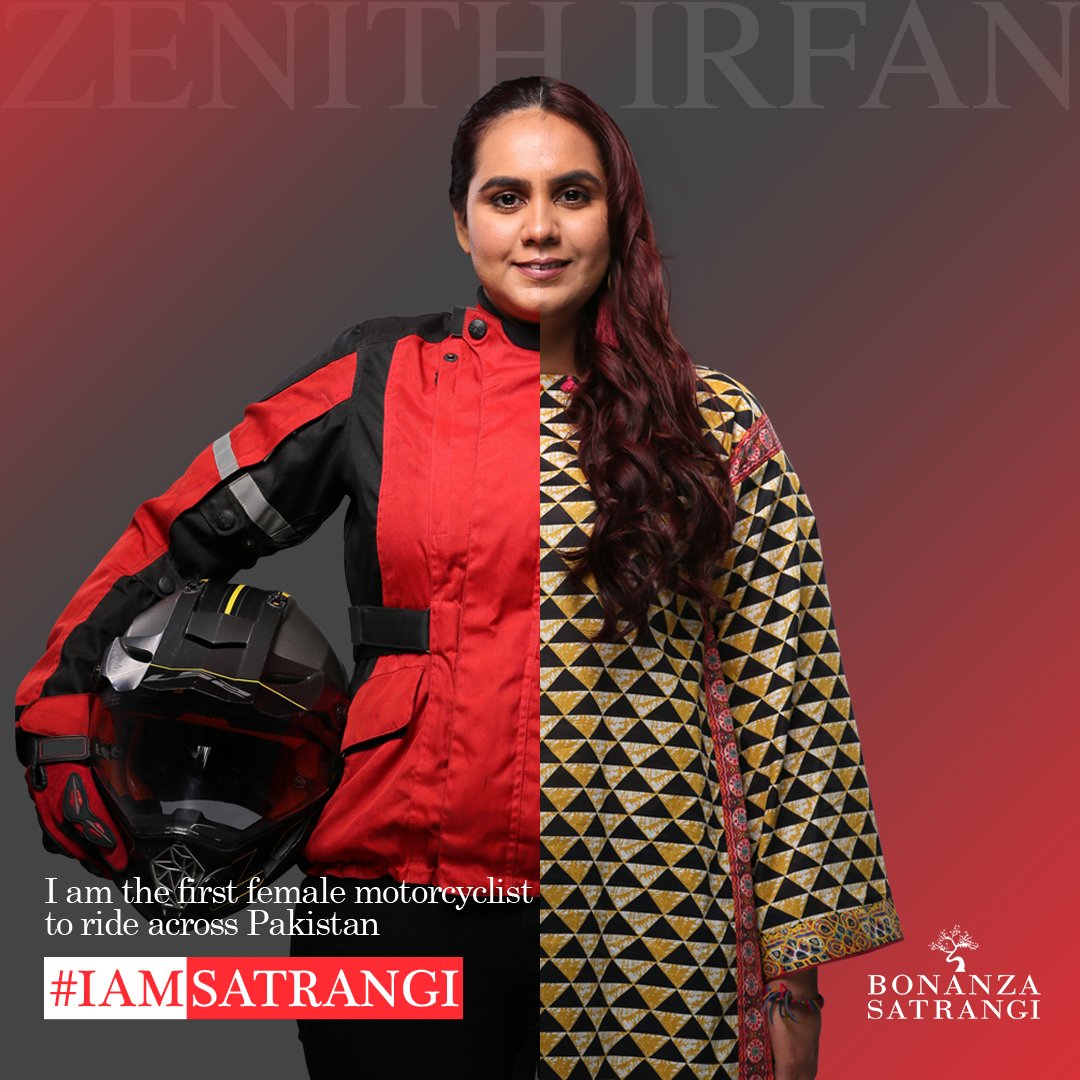 She's fearless, she's wild and she has no regrets for doing what she loves! Zenith Irfan, our favourite girl who loves her two wheels as much as she loves nature serves us major #TravelGoals as she breezes away effortlessly looking chic in a geometric kurta that screams fierce!
Areeba Siddiqui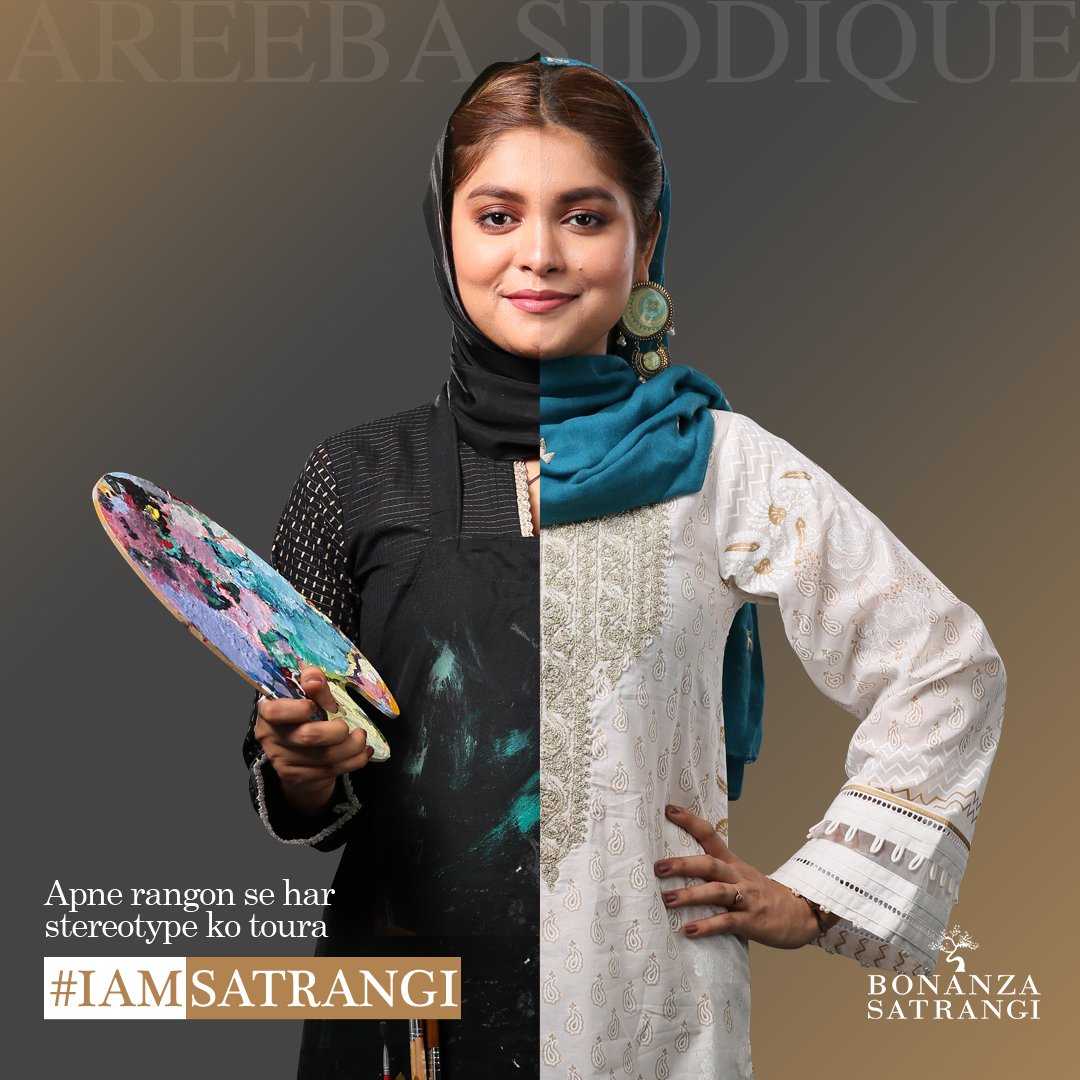 We love a girl who knows her aesthetics and Areeba, as she calls herself an art child, is always the one we turn to for inspiration. In a society where art is deemed almost useless, Areeba is changing the perception with her quirky, yet elegant art. From her unapologetic and raw approach to things in life, Areeba is a queen we absolutely stan, and especially when she wear a white embroidered kurta that embodies art in so many ways!
Zarnak Sidwa
Gone are the days when too chefs were just men, Zarnak Sidwa, with her passion for cooking has become a favourite nationwide for her scrumptious cooking and breaking the stereotypes of chefs being male in Pakistan. And to get inspired everyday, Zarnak opts for none other than a Bonanza Satrangi kurta which is a perfect embodiment of who she is!
Eman Khan
Kickboxing has been a relatively new concept in Pakistan and we stand proud to say that our girl Eman Khan is already killing it! Inspiring more and more girls getting into kickboxing, Eman stands tall with what she's achieved and this is just the beginning. Eman stuns in an embroidered blue kurta that is just as bold as her personality!
Maliha Rehman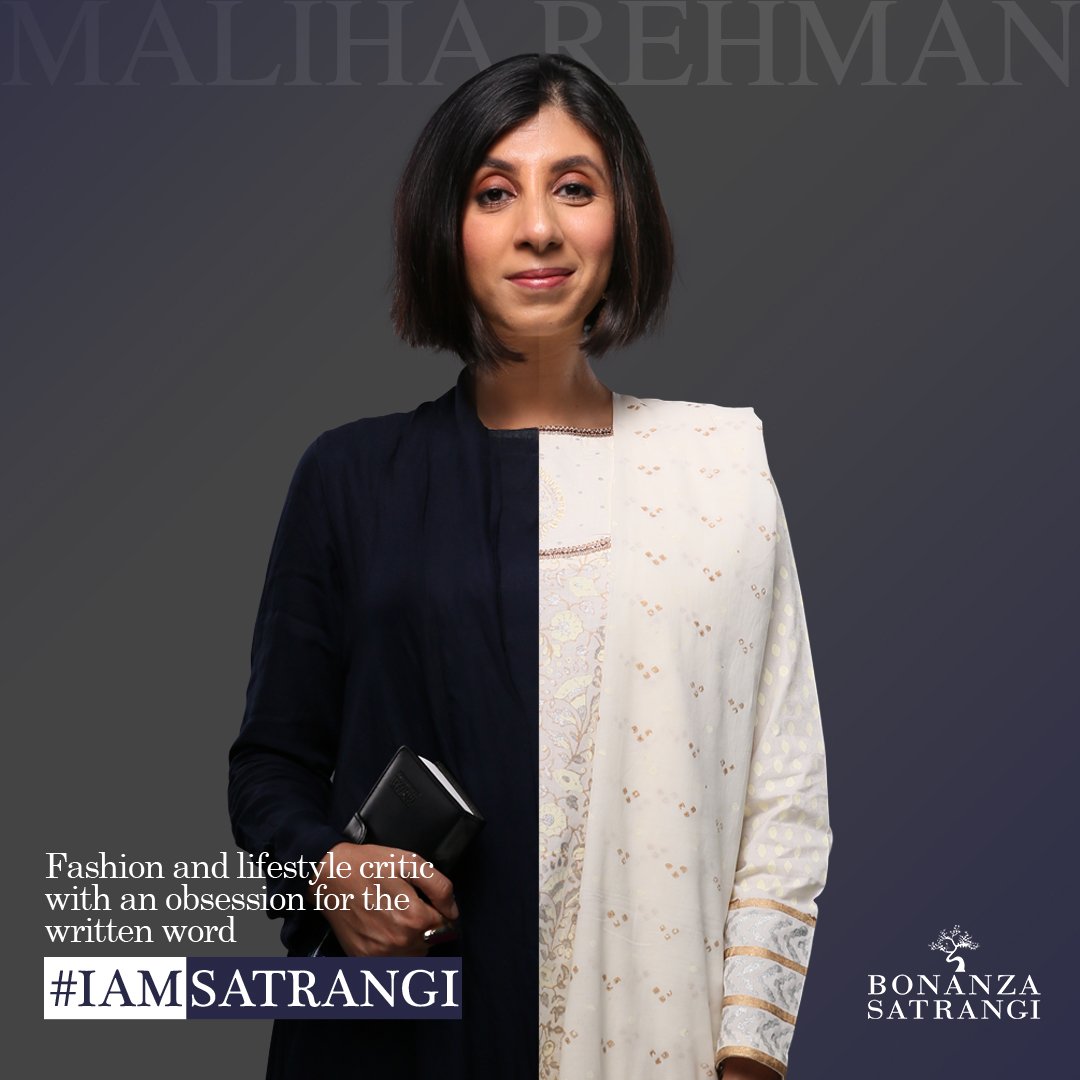 Maliha Rehman is a name that speaks for itself, and one that is the saviour when it comes to fashion journalism. Maliha is anything but ordinary, she's the opinionated woman that every girl out there aspires to be, the woman who is never afraid to speak what's on her mind, the woman who has seen it all and knows it all stuns in an elegant white which is nothing but timeless!
Who inspires you the most to follow your dreams? The hashtag #IamSatrangi itself is for the women living their dreams and reclaiming their identity because there's a little something at Bonanza Satrangi for every woman out there.
You can find an array of these and many other designs at Bonanza Sateangi shops countrywide and online at www.bonanzasatrangi.com