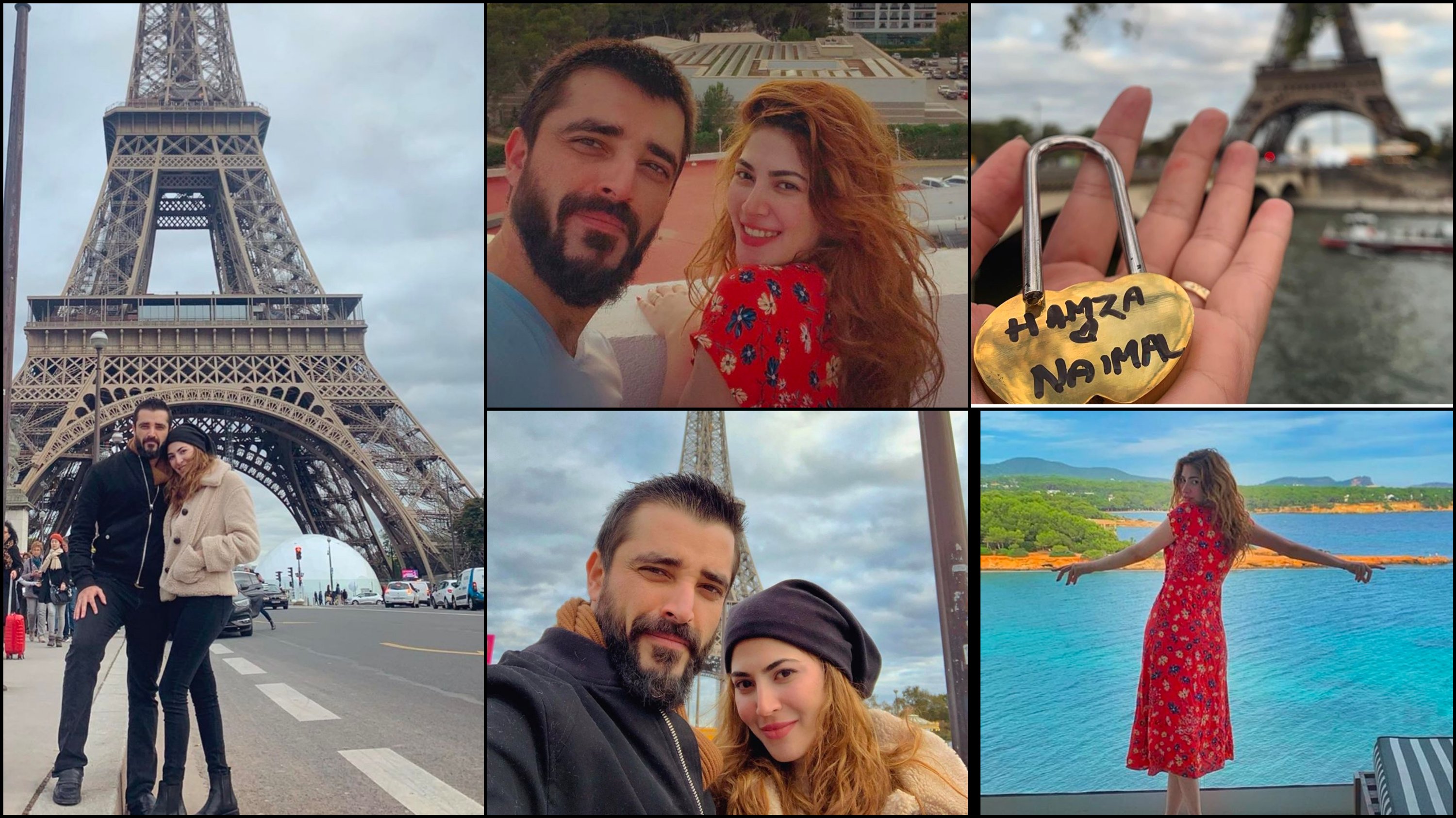 Hamza and Naimal have been the talk of the town ever since Hanza announced the news of the two getting married. Both won our hearts with a simple wedding and have been keeping us updated with the cutesy pictures after marriage. The couple has been away for their honeymoon and it is magical!
Us too, Naimal!
Can your husband take pictures as good as Hamza?
Writing initials on the sand is just so romantic!
https://www.instagram.com/p/B3ztFamDOAs/?igshid=lardq9mbdy4o
The couple that snorkels together stays together!
This is almost like one of Naimal's paintings coming to life:
So much love in one picture:
Oh boy, this husband and wife take such good photos of each other!
Paris gaye aur love lock na lagaya toh kya lagaya? May the two always be together!
https://www.instagram.com/p/B363HvDjWXS/?igshid=149nc18x1yd0i
Hello sunshine!
https://www.instagram.com/p/B39d78Rjqry/?igshid=hyht3fzlrvcl
Who doesn't love the magical lights that make the Eifel Tower glisten?
The two look like they're having the time of their lives and are absolutely in love! May the two always be happy together.
Aren't their pictures the cutest? Let us know in the comments below!