In the world of music, certain tunes and melodies have the power to transcend time and touch the deepest parts of our souls. Nusrat Fateh Ali Khan, the late qawwali maestro, left a mark on the world with his mesmerizing masterpieces. Most of his qawwali's are now being used as remixes or being given a new rendition. Among these superhit classics, 'Jani Door Gaye' stands as a one of the top-most loved and cherished songs of his, and now, a new rendition of this classic by the songstress, Hadiqa Kiani brings a fresh perspective to this timeless composition.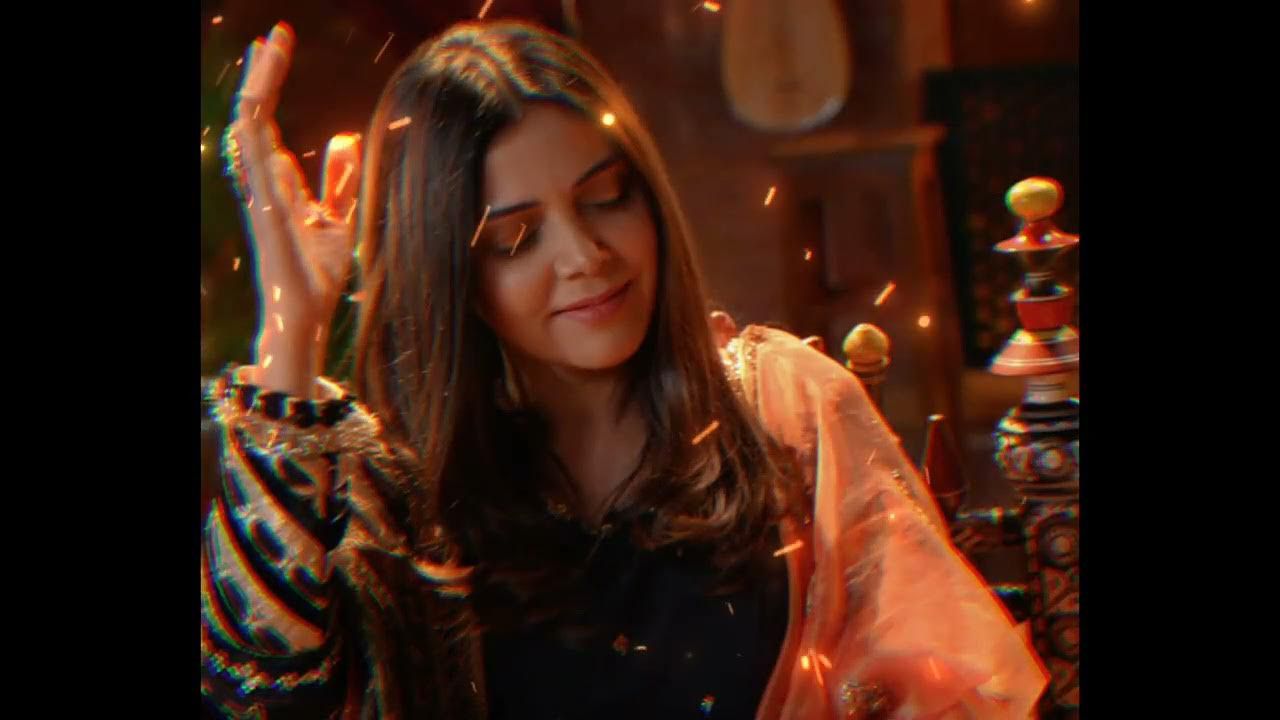 Sufi Melodies: Hadiqa Kiani's Mesmerizing Renditions
The song, presented by Sufiscore not only pays homage to the legendary Ustaad Nusrat Fateh Ali Khan but also offers a unique blend of emotions through the heart-rending vocals of Hadiqa Kiani. With her soul-stirring version, Hadiqa brings new life to this classic, that tells a tale of love and separation that resonates with listeners on a profound level.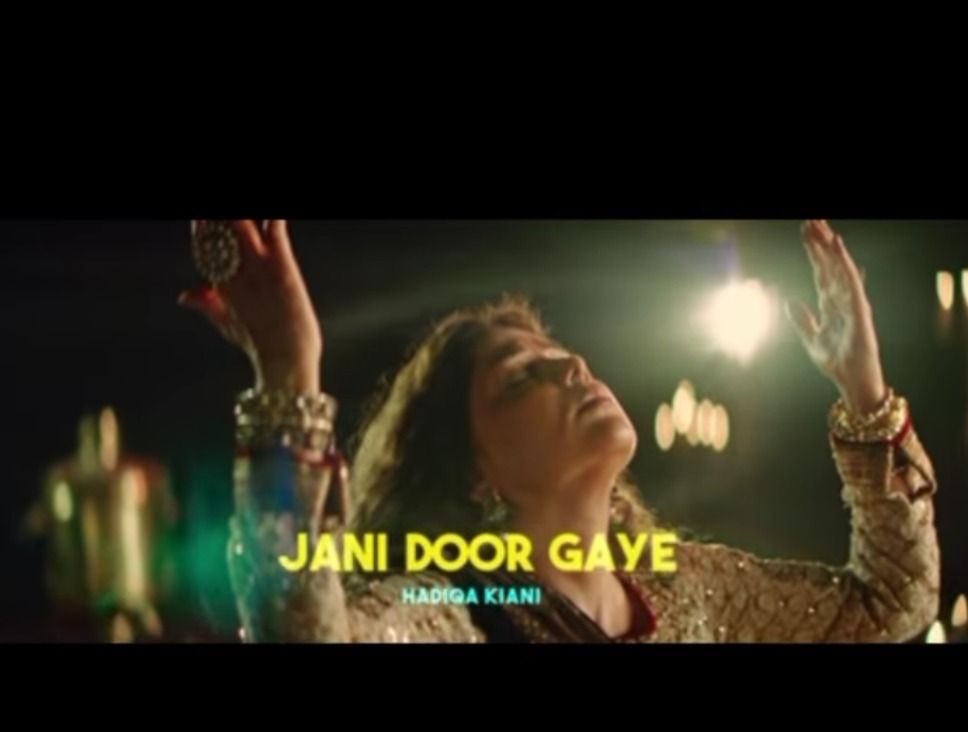 Hadiqa Kiani, has often enchanted the audiences with her captivating renditions. Her soulful versions of classic Sufi songs like Aaj Rung Hai and Kamlee Da Dhola seamlessly blend tradition and modernity. Hadiqa's Sufi compositions reveal her versatility and her calibre as she breathes new life into timeless Sufi classics. Hadiqa's 'sufiana' renditions are nothing short of musical brilliance and loved by Sufi enthusiasts.
Wahaj Ali and Hania Amir to Sizzle on-screen for 'Jani Door Gaye'
But what makes this new rendition of 'Jani Door Gaye' even more special is the coming together of two of the most popular stars who are ruling the Pakistani showbiz industry, Wahaj Ali and Hania Amir. The dynamic duo will be seen together after their blockbuster performance in drama serial, 'Mujhe Pyaar Hua Tha'. Sharing the space for this magical sufi song's music video we can't wait to see the two setting the screens on fire as the chemistry between Hania and Wahaj is nothing short of electric, and seeing the on-screen couple reunite once more on screen is every fan's dream come true!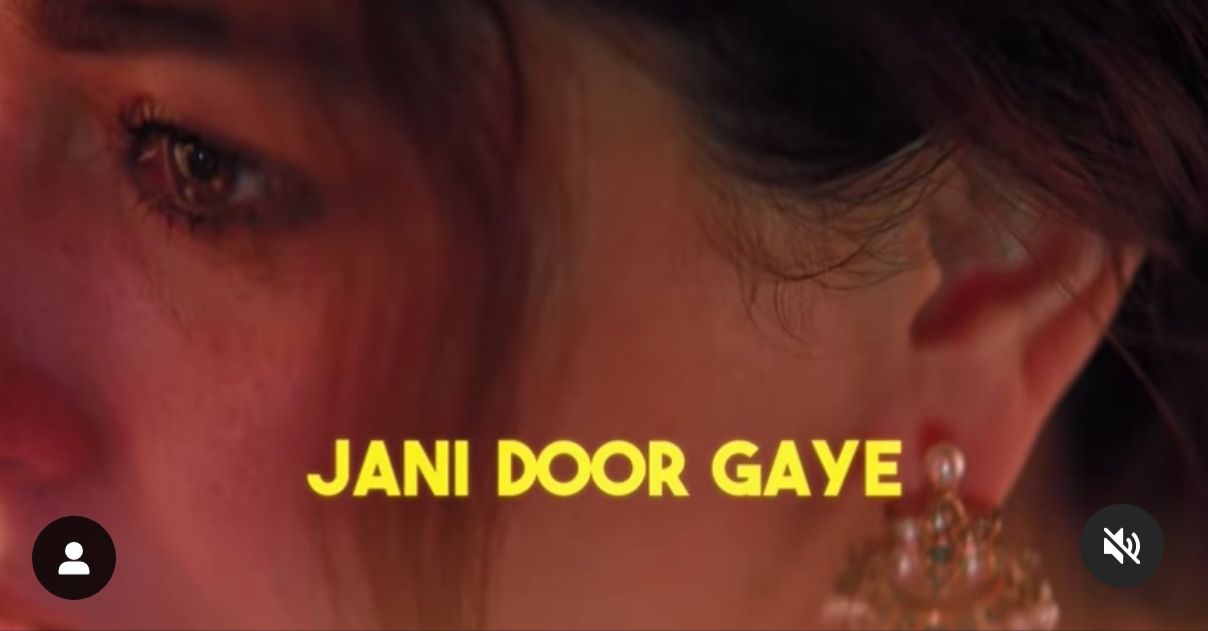 In the short teasers released by Sufiscore, a close up still of the gorgeous Hania Amir has taken our breath away, with the background score of Hadiqa Kiani's melodious vocals, the sad score sets the stage for what seems to be an incomplete love story. Another snippet shared by Hadiqa Kiani's official Instagram account shows Wahaj Ali clad in a white kurta, with deep sad eyes who yearn to be with his one and only lady love.
More About Ustaad Nusrat Fateh Ali Khan's Jani Door Gaye
Jani Door Gaye is a famous qawwali song by the legendary Pakistani musician Nusrat Fateh Ali Khan. The song is known for its soul-stirring Sufi lyrics and powerful qawwali performance. Nusrat Fateh Ali Khan's mesmerizing vocals and the devotional essence of the song have made it a timeless classic in the world of qawwali music. "Jani Door Gaye" is a heartfelt expression of spiritual longing and a tribute to Nusrat Fateh Ali Khan's unparalleled talent as a qawwali maestro.
The eagerly awaited music video for 'Jani Door Gaye,' featuring Hadiqa Kiani, is set to launch on the 29th October, 2023, and we can hardly contain our excitement for this grand release!