As editor at Diva Magazine over the past couple of years, I have gotten many delicious opportunities thanks to my boss, Raheel Rao. From taste testings to food festivals, I have had my fair share of yummy goodies to try. The latest at Mâmiche by Easy, however, has been the most impressive, and I'm here to tell you why.
Located in the same familiar location as Easy on Khayaban-e-Shahbaz, Mâmiche is an entirely different concept from the previous establishment. Elegant, serene, elevated, a more adult vibe, if you will, is what one gathers upon entering. Perusing of the menu confirms much of the same. The only similarity is the passion behind each project that the owner, Maha Jawed has put behind her work. From her home business of Fatso's to Easy, and now Mâmiche, one can see the growth and purpose behind each of this talented entrepreneur's business ventures.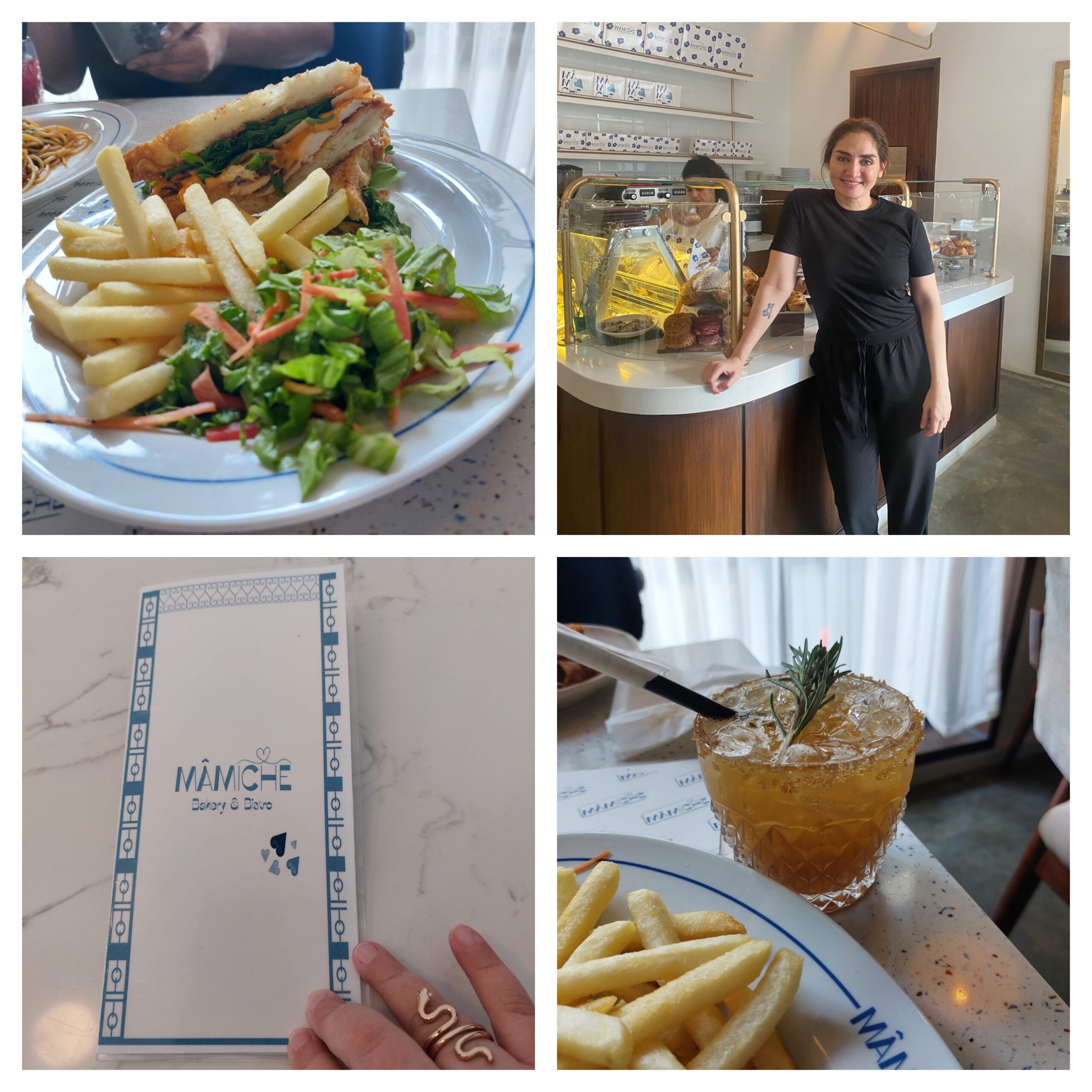 Coming to the menu, the range of appetizers, salads, mains, desserts and drinks is most impressive. This isn't your average run-of-the-mill café food, one can tell that it has been designed with purpose and the aim to stand apart from all the other eateries in Karachi. We skipped the salads and started with the Pil Pil Prawns and Zaatar Beef Carpaccio, both of which were brilliant to begin with, but for us, it was the carpaccio that left us most impressed. Served with a side of peppery rocket, each thinly shaved sliver of top quality beef was dotted with a creamy sauce and zaatar, and was a burst of flavor each and every time with the soft, melt-in-the-mouth texture of the beef. The prawns were served with their in-house crusty bread, nicely toasted and served on the side of the perfectly cooked prawns. To get a true flavor profile of this appetizer, you have to dig into the oil and get a generous helping of fried garlic and crispy chili flakes.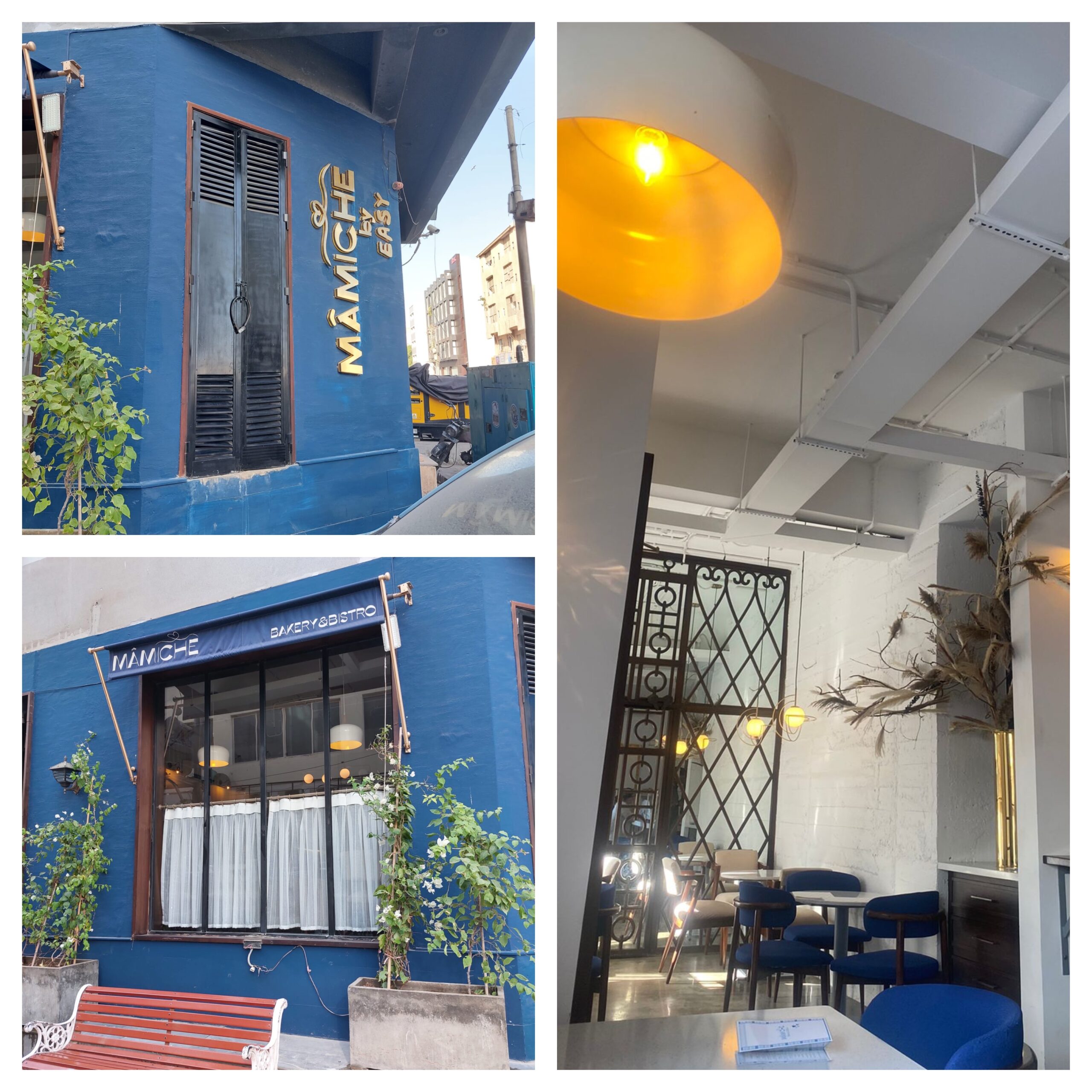 The mains included a BLT sandwich, with cheesy, juicy grilled chicken, turkey bacon, lettuce and mayo, all sandwiched between the most delicious toasted focaccia bread. This was definitely a must-have, with all the right elements for a BLT. Please keep in mind this is not a spicy sandwich, but allows every element to stand out on its own without being overwhelmed by the other. The second main which had to be packed and taken home because we were so full, was Maha's chili crunch beef ragu, and this one definitely packed a spicy punch. It was beefy, spicy, cheesy, and everything that it promised in its description. According to Maha, to whom we had the pleasure of talking, this is a recipe close to her heart as she has tweaked it over the years to become a favorite with not just herself, but also her clients from the Fatso days.
In this review, I can't help but also mention the drinks we tried, which were all exceptional. My first drink was the cranberry apple mocktail, chock-filled with diced apples, sweetened with cranberry, grapefruit and orange juice, and paired quite well with the meal. The second drink I tried was definitely stronger with a different flavor profile from the readily-available over-sweetened drinks, autumn in New York.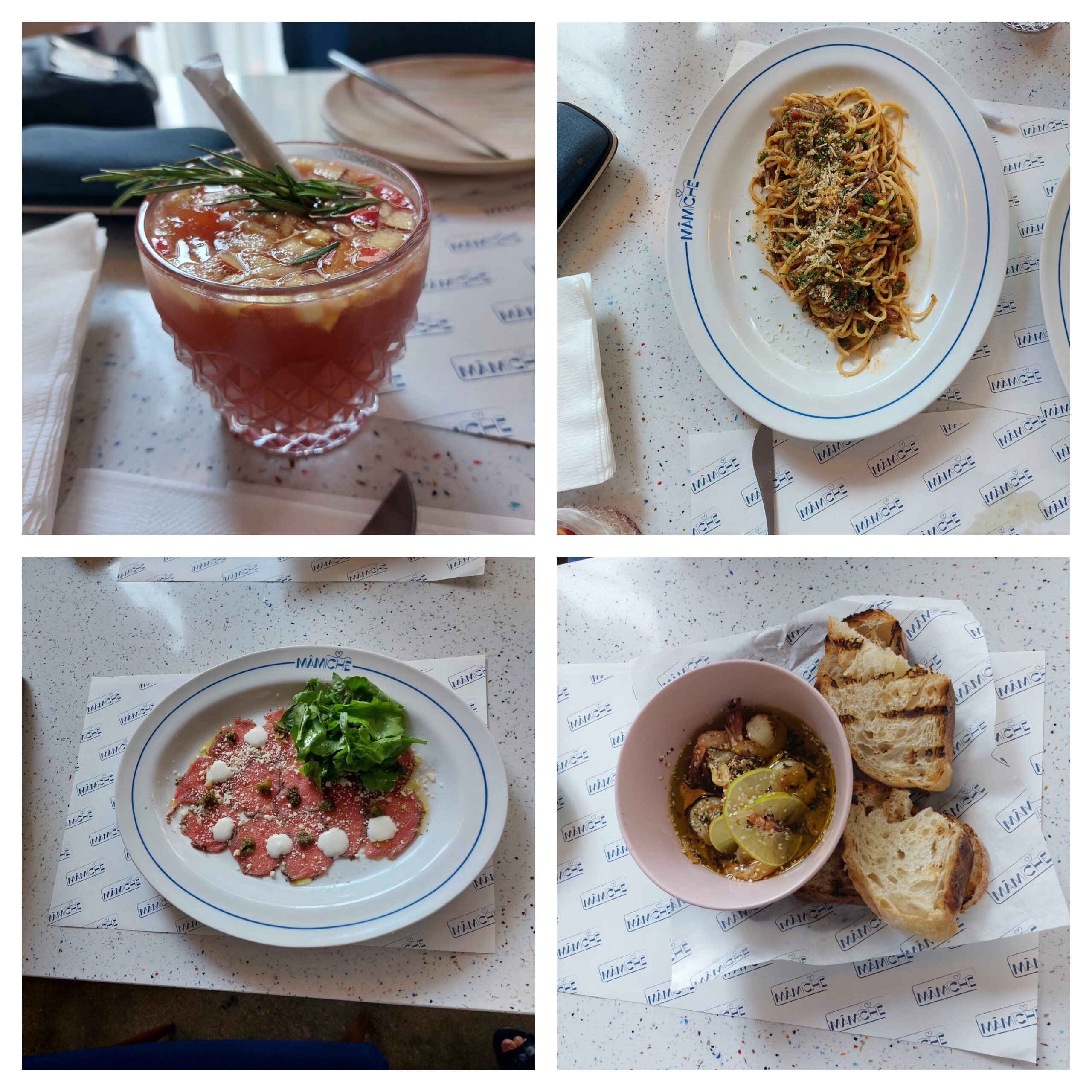 This drink had my favorite element, a shot of espresso with ginger ale, spices, which perhaps included a touch of cinnamon, and a mix of pineapple orange juice and maple syrup. Raheel didn't quite care for it, as he was quite happy with his not too-sweet ginger booch, which was a mix of ginger ale, ginger kombucha, raspberry, blueberry and honey.
We absolutely loved how the service and meal left us impressed and wanting for more, and the assortment of bakery items on display in the café made me want to come back for more! This is the perfect place to bring someone you love to give them a taste of truly delightful food.