This weekend promises to be a very exciting one as a large fitness expo which has been curated expertly to include all the top trainers of this city is coming to town
Fitness seems to be coming into its own as an industry as the expo has exhibitors from lean food stalls, to fitness apparel to exercise equipment to gyms to nutritionists and wellness centers. with a  styling partner for this event, Sajids Salon, who will be providing styling for the Master trainers a well as on-ground styling for the visitors in their exhibit area. The best part? Gatorade will be available throughout the event area for hydration purposes throughout so that nobody feels dehydrated in our temperate Karachi weather even in November!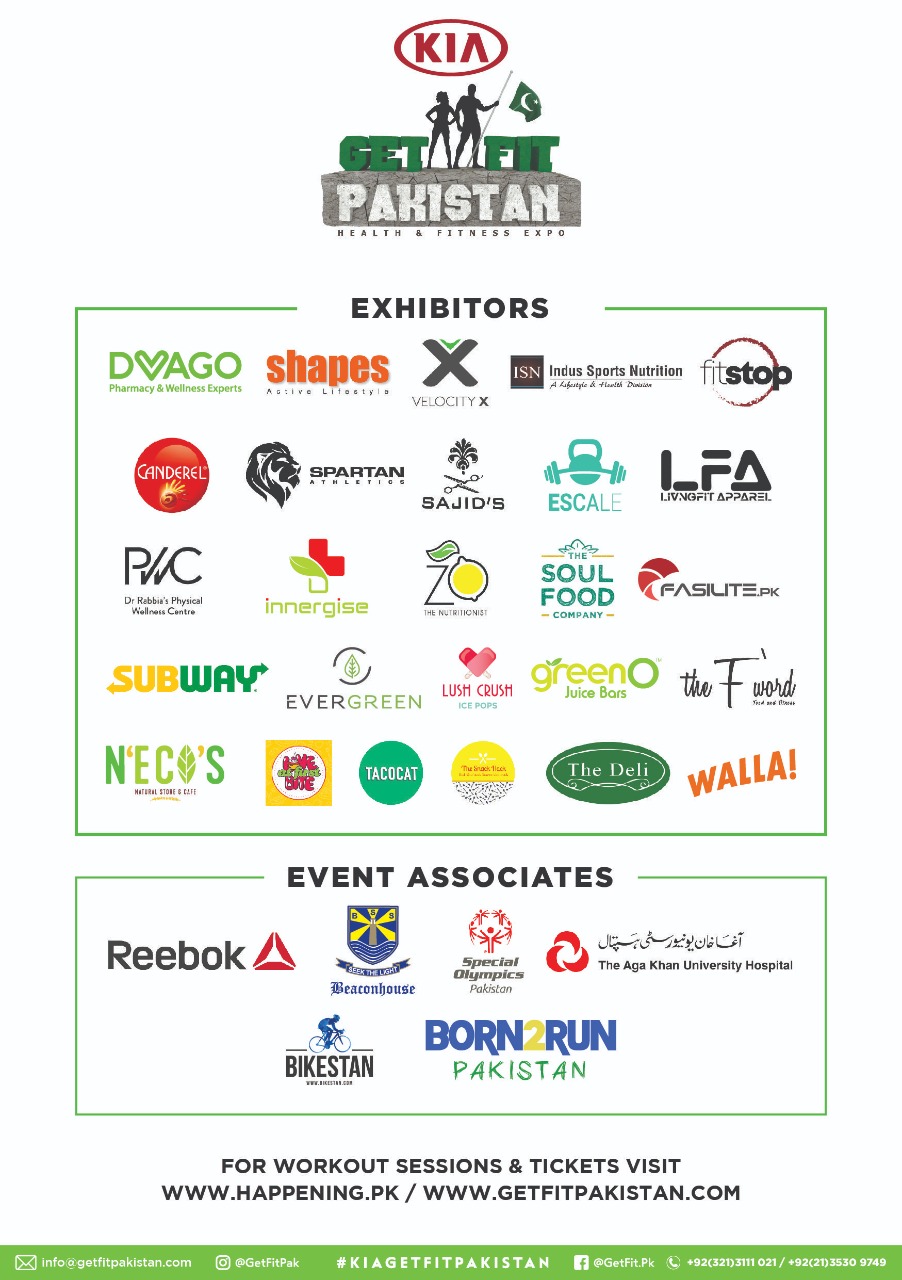 Before we go on to give you more details we must also understand that Pakistan as a developing country is struggling in many domains due to which the health system has suffered a lot. As a result of that Pakistan has been ranked on the 122 out of 190 countries in a World Health Organization performance report.
With obesity being a major health issue that has attracted concern only in the past few years, urbanisation and an unhealthy, energy-dense diet (the high presence of oil and fats in Pakistani cooking), as well as changing lifestyles, are among the root causes contributing to obesity in the country.
According to Forbes, Pakistan is ranked 165 (out of 194 countries) in terms of its overweight population, with 22.2% of individuals over the age of 15 crossing the threshold of obesity. Women also naturally have higher rates of obesity as compared to men. Pakistan also has the highest percentage of people with diabetes in South Asia. Which means that whether we choose to acknowledge it or not our woes are not just economical or of governance!
Because of this pressing need for a healthier lifestyle and a narrative change in this country towards fitness, Production 021 & MindMap Communications  got together to introduce the first of its kind and largest fitness extravaganza called "Kia Get fit Pakistan" on Sunday 24 th of November 2019 at Beach luxury hotel in Karachi.
Furthermore, the event will also recognise unsung heroes amongst us being the lovely members of the Special Olympics Pakistan athletes, who represented Pakistan this year at World Games, Abu Dhabi and won not only medals but also the hearts of our nation.
The event, Get Fit Pakistan will be a full day event with Yoga, Zumba, workout sessions as well as children's workout areas and panel discussions on the important issues of the day with Master trainers: Nusrat Hidayatullah, Israa Shafi, Fitness Fanatics, Rizwan Noor, Sara Makki & Sana Garib, Tehreem, Kiran and Talha, Raasti Said, Mantahaa Tareen, Mustafa Totana and Fatima Zahra Mallick – all of who will be hosting sessions all day long with participants who can either buy tickets online on: http://happening.pk/health-fitness/get-fit-pakistan/ or even at the gate of the event for all of us late lateefs.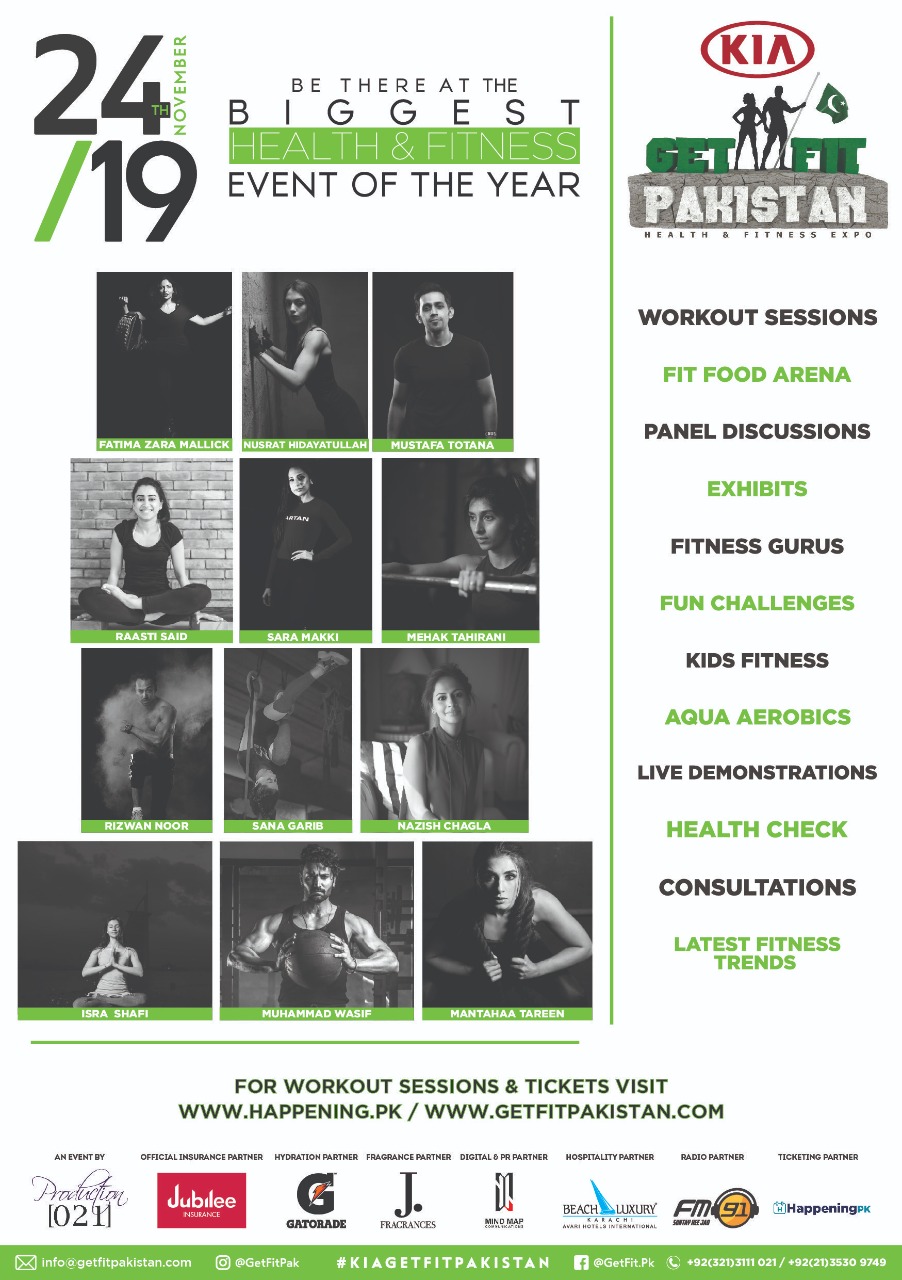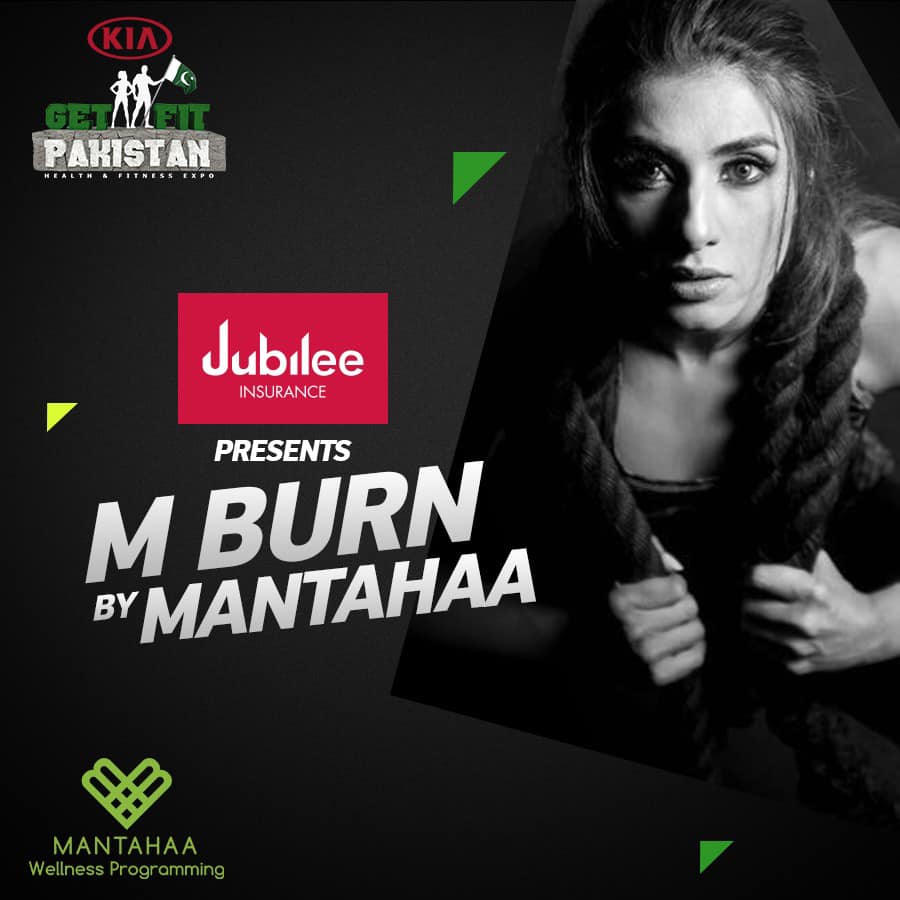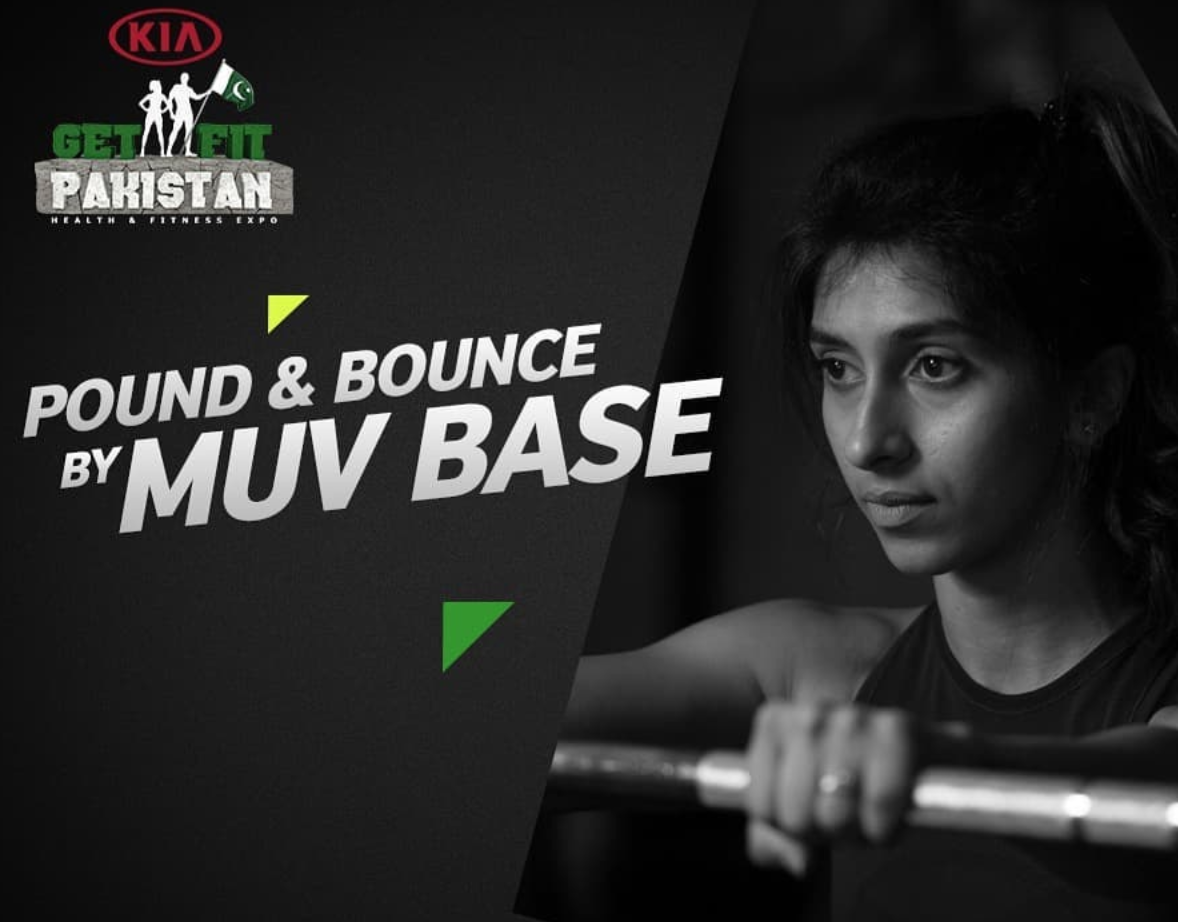 Panel discussions with Nazish Chagla and the experts at the Agha Khan University hospital will also be available to the the visitors of this fitness expo so that not just physical but mental stimulation and awareness can also be absorbed during the course of this event.
Being a tie in for everything fitness and that includes sporty stuff the Kia Sportage SUV all of us have been eying for a while as well as the picante will be on display as well and rumor has it that there is a test drive track on premises as well!!
All in all, it's a breath of fresh air to be able to check out a fitness event of this scale and magnitude happening in our city as we have all had our fill of the usual food festivals hitting us one after the other like there's no tomorrow.