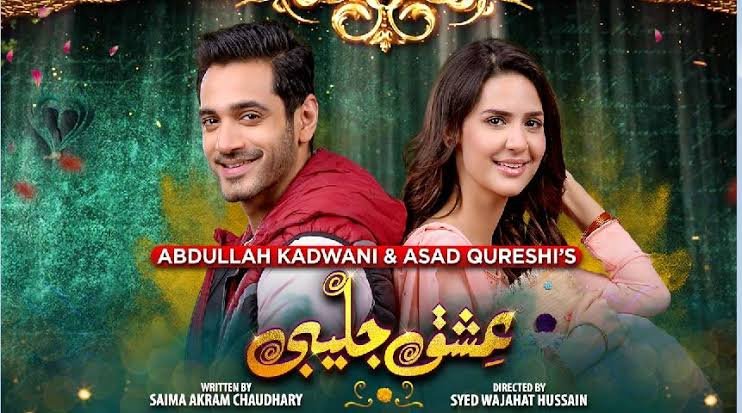 Each year, each TV channels come up with Ramadan special dramas and we love them. Keeping the tradition alive, GEO TV has brought forward a light-hearted family drama Ishq Jalebi that is all about family dynamics, values, and shared bonds.

The beautiful story is penned down by veteran writer Saima Akram Chaudhary. The show is brilliantly directed by Wahaj Hussain and produced under the banner of 7th Sky Entertainment by the dynamic duo Abdullah Kadwani and Asad Qureshi.
Featuring the gorgeous Madiha Imam and the dapper Wahaj Ali in lead roles, Ishq Jalebi feels like a breath of fresh air. Haven't seen such a cute couple in a while with amazing on-screen chemistry. As the title suggests, the drama is based on two families involved in the business of "Jalebies" where you got to taste the sweetness in relationships between two families and the daily banter amongst Basim and Bela makes it entertaining watch.

With its funny characters, witty dialogues, and dramatic storyline, Ishq Jalebi has us hooked. The evening given a much-needed chill post-roza experience, from Abba jee's comic Punjabi dialogues to Hina Khan jee's witty acting, Wahaj's carefree character, and Madiha's plain, innocent Baila. And, of course, there's Wahaj's dad, Aashiq Hussain, who seems tailor-made for the part!

In reality, the entire cast, especially Qavi Khan, Madiha Imam, and Wahaj Ali, are putting in a strong showing. This is not just us; the entire social media is crazy about all these characters and the drama itself. Don't believe it? Here is how the social media fanatics are reacting to Ishq Jalebi!

Wahaj Ali has nailed his performance in Ishq Jalebi and fans are drooling over him.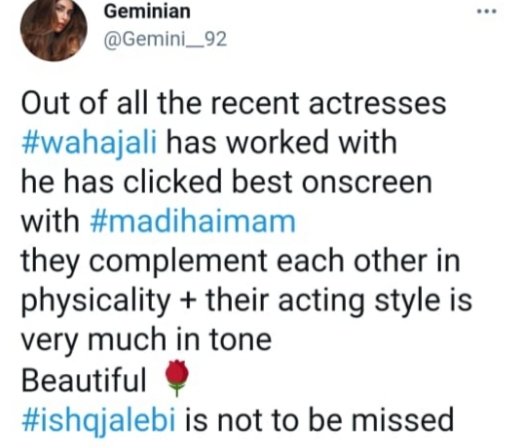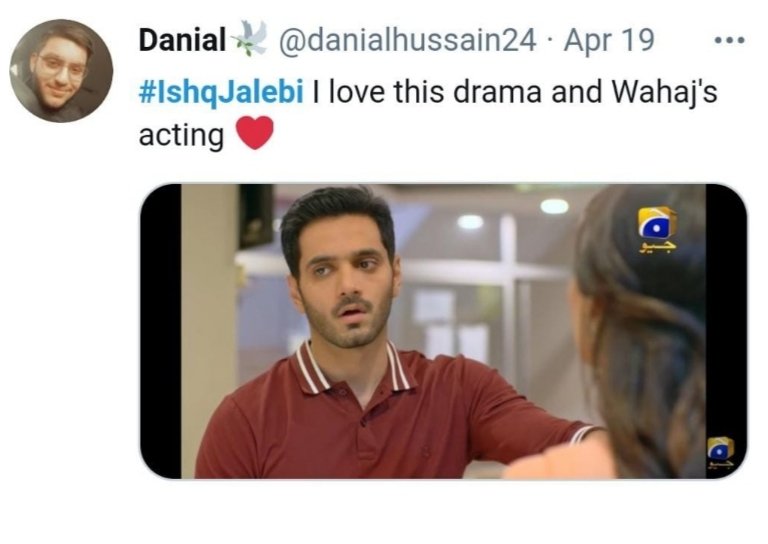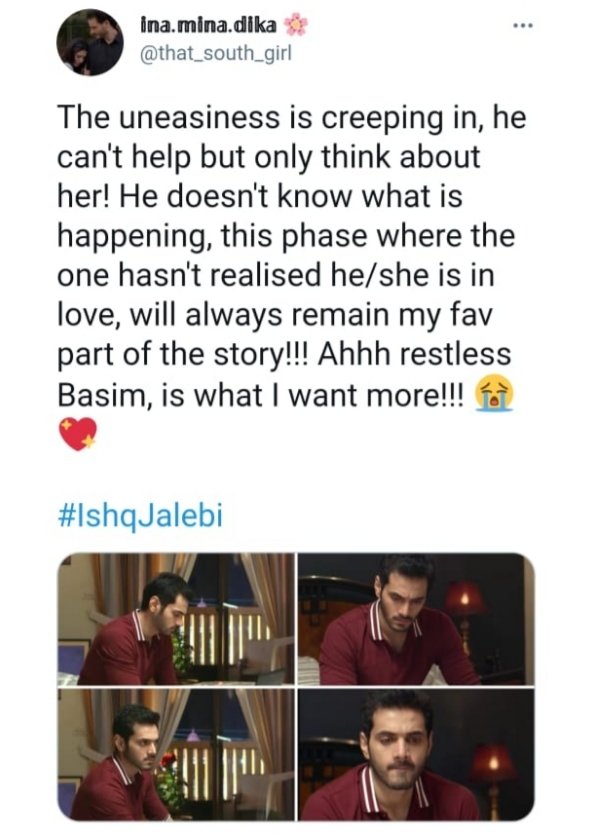 Madiha Imam and Wahaj Ali Couple is getting praises.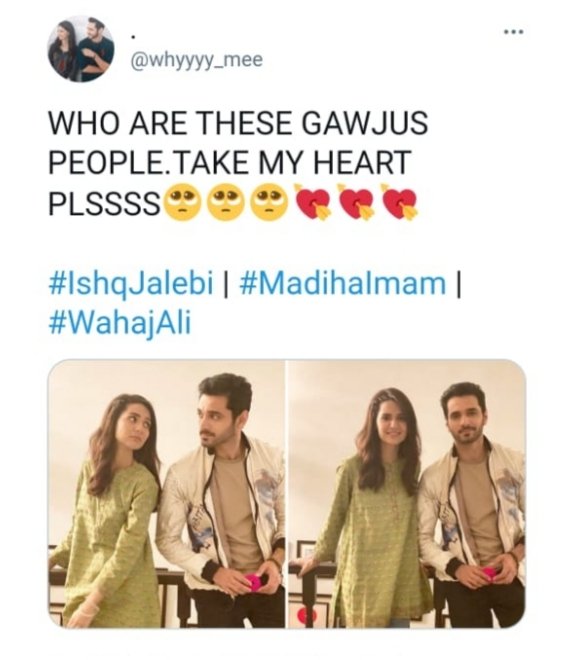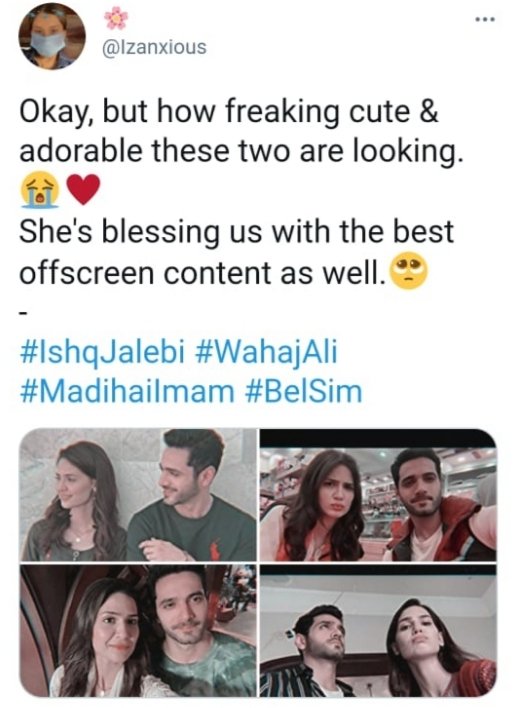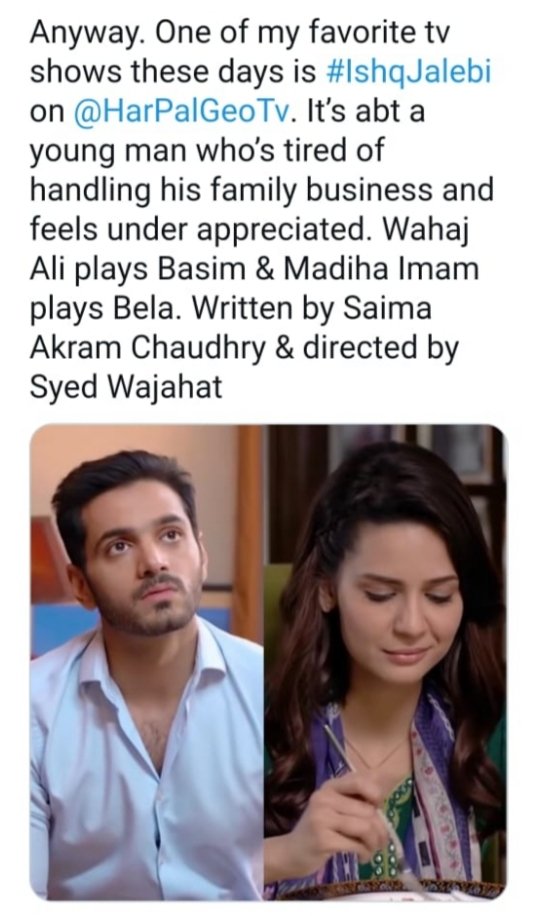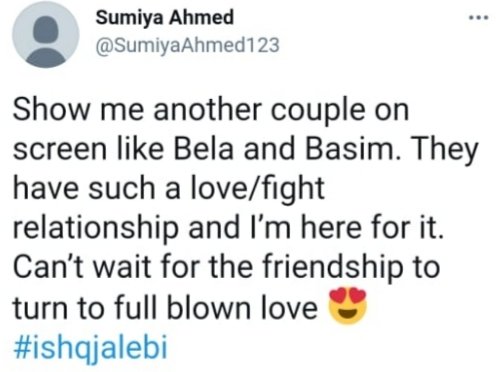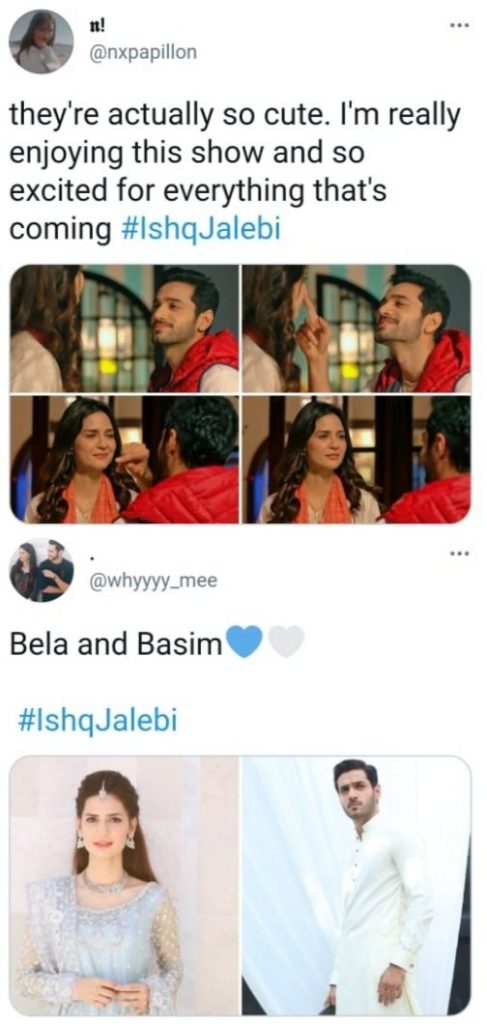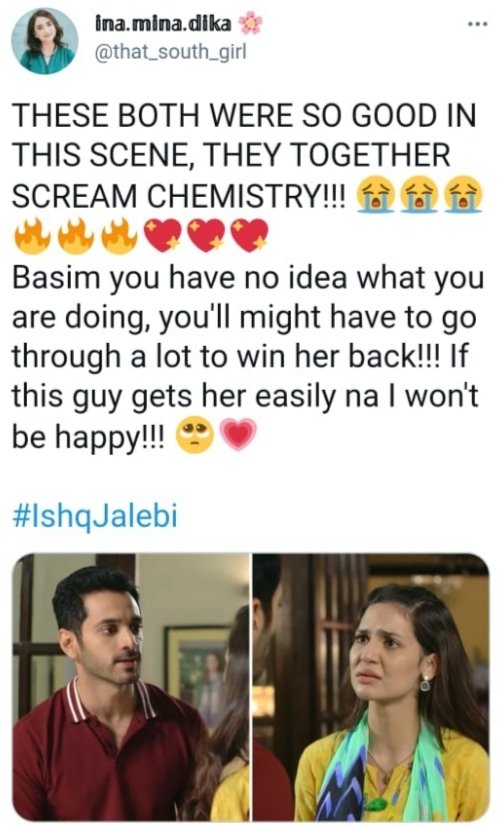 Basim and Bela daily banters are love, aren't they?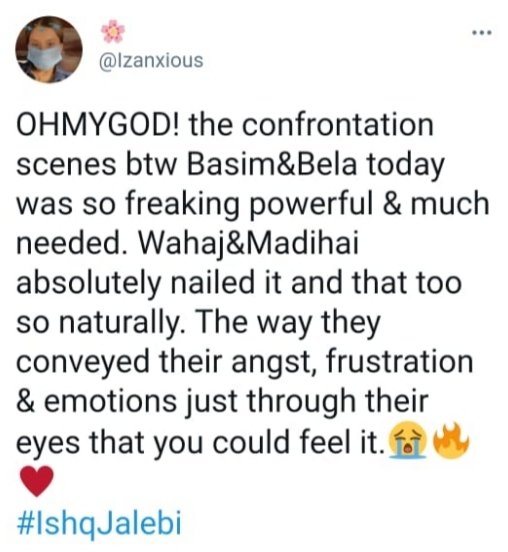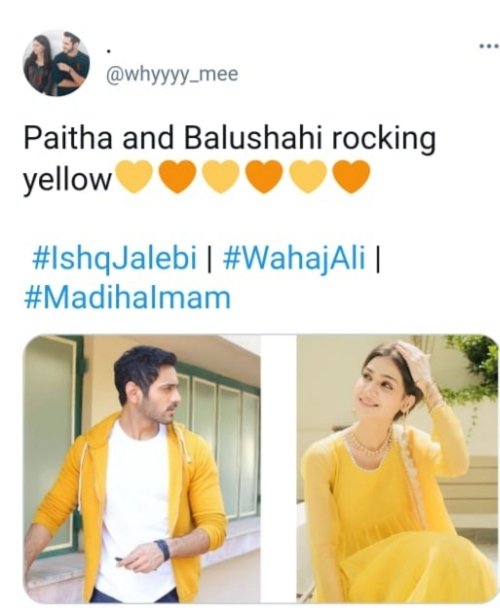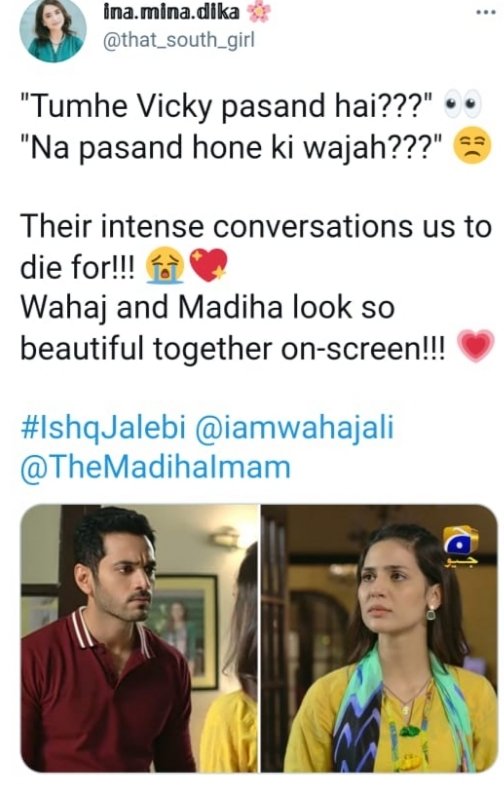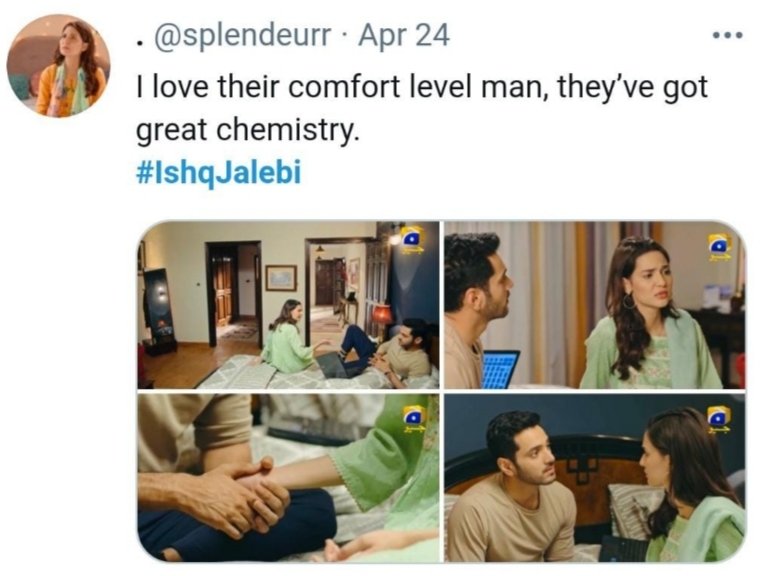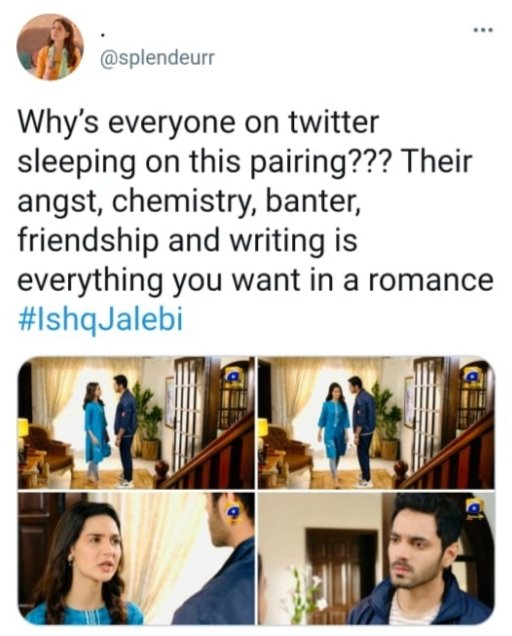 All in all Ishq Jalebi is rocking the Ramadan matinee hour and Bela and Basim has our heart. If you are not following the show till yet, add some sweetness to your post roza experience. Here is the link to latest episode of Ishq Jalebi.