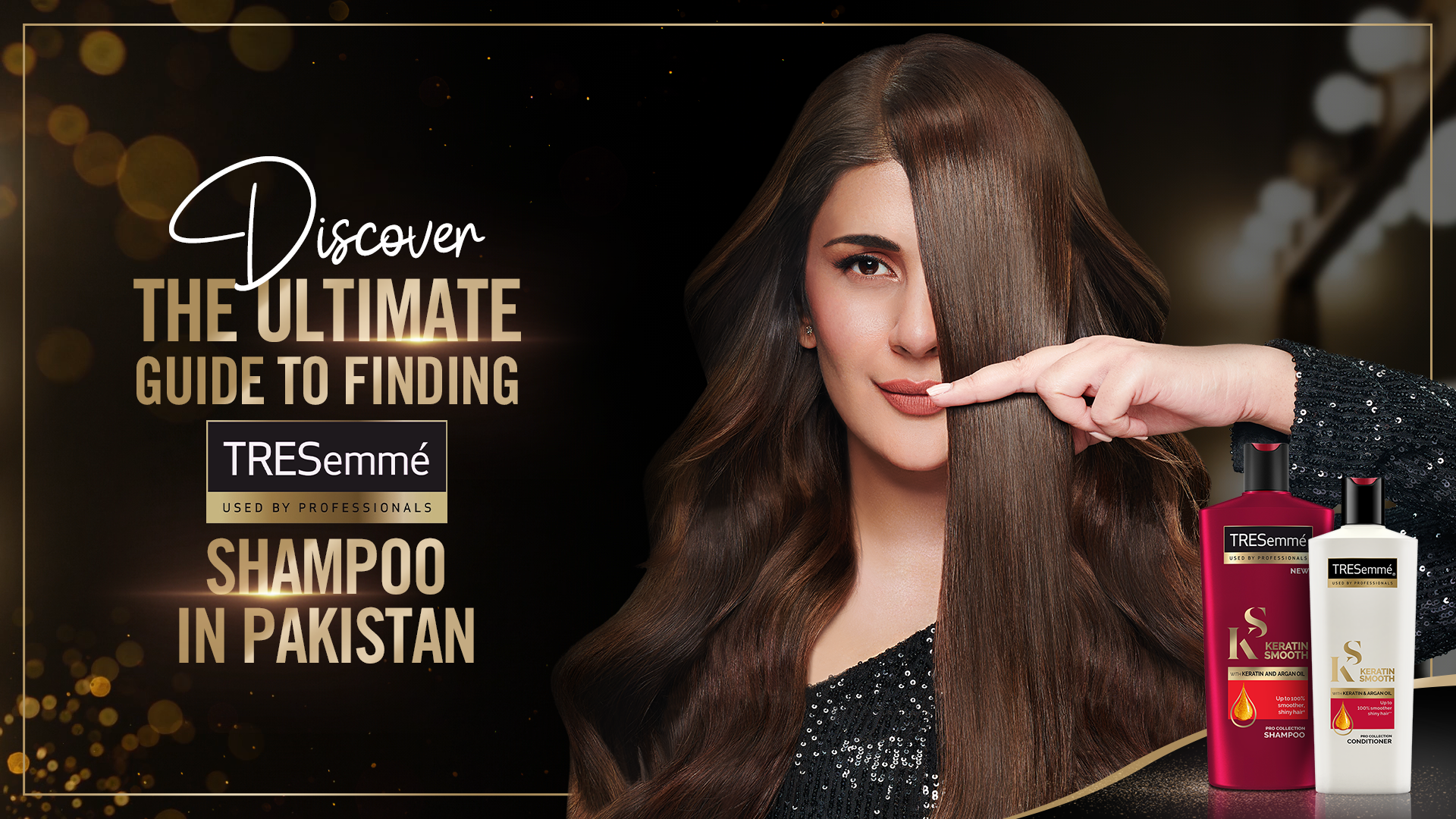 Are you tired of searching high and low for your favorite shampoo in Pakistan? Look no further! We've compiled an exclusive list of the most sought-after retailers, online stores, and supermarkets where you can easily get your hands on Tresemme products across the country. Get ready to revolutionize your hair care routine with effortless convenience!
Leading Supermarkets
When it comes to an all-in-one shopping experience, major supermarket chains in Pakistan truly reign supreme. Hyperstar, Metro Cash & Carry, Madina Cash n Carry, Save Mart, and Imtiaz Super Market are just a few of the heavyweights that proudly stock an extensive range of Tresemme products. Imagine strolling through the aisles, effortlessly combining your regular grocery shopping with the joy of selecting your preferred Tresemme variants. It's a hair care paradise!
Beauty and Cosmetics Stores
Unlock a world of hair care wonders by exploring beauty and cosmetics stores. You can find Tresemme products in several stores. Moreover, the well-informed staff in these stores can expertly assist you in selecting the ideal shampoo that caters to your specific hair type and concerns. Get ready for an unparalleled hair transformation that will leave you amazed!
Online Marketplaces
In this era of digital advancement, the world is just a few clicks away. Embrace the wonders of online shopping as platforms like Daraz.pk, Naheed.pk, Vegas.pk, and Urbanbeauty.pk showcase the coveted Tresemme shampoo and conditioners among their vast product offerings. Say goodbye to crowded stores and long queues! These user-friendly websites offer secure payment options and home delivery services, ensuring your Tresemme products are delivered straight to your doorstep. Convenience has never looked so good!
Dear hair care enthusiast, if you're on a quest for the perfect Tresemme shampoo in Pakistan, these exceptional sources are your key to success. Unleash the power of convenience, variety, and expertise by considering the top retailers, supermarkets, online marketplaces, authorized Tresemme retailers. Don't wait any longer—seize the opportunity to enhance your hair care routine with ease!
Act now and embark on your Tresemme adventure! Explore Pakistan's top retailers and supermarkets, dive into the vast offerings of online marketplaces, and discover the trusted authorized Tresemme retailers. Elevate your hair care experience today!