As the sweltering summer sun embraces the streets, there's a delightful respite on the horizon for fashion enthusiasts across the nation. The much-awaited Ideas Azadi Sale 2023 is here, ushering in a wave of excitement and style. Whether you're a trendsetter seeking the latest fashion trends or a prudent shopper looking for unbeatable deals, this sale is your passport to a remarkable summer wardrobe upgrade.
But here's what we truly love! Ideas Azadi Sale 2023 is not just a sale; it's a celebration of Pakistan's spirit of independence. This year, as the nation prepares to commemorate the 76th Independence Day, Ideas has orchestrated an unparalleled shopping spree. The sale encompasses an extensive range of categories, promising to cater to the diverse tastes of fashion aficionados.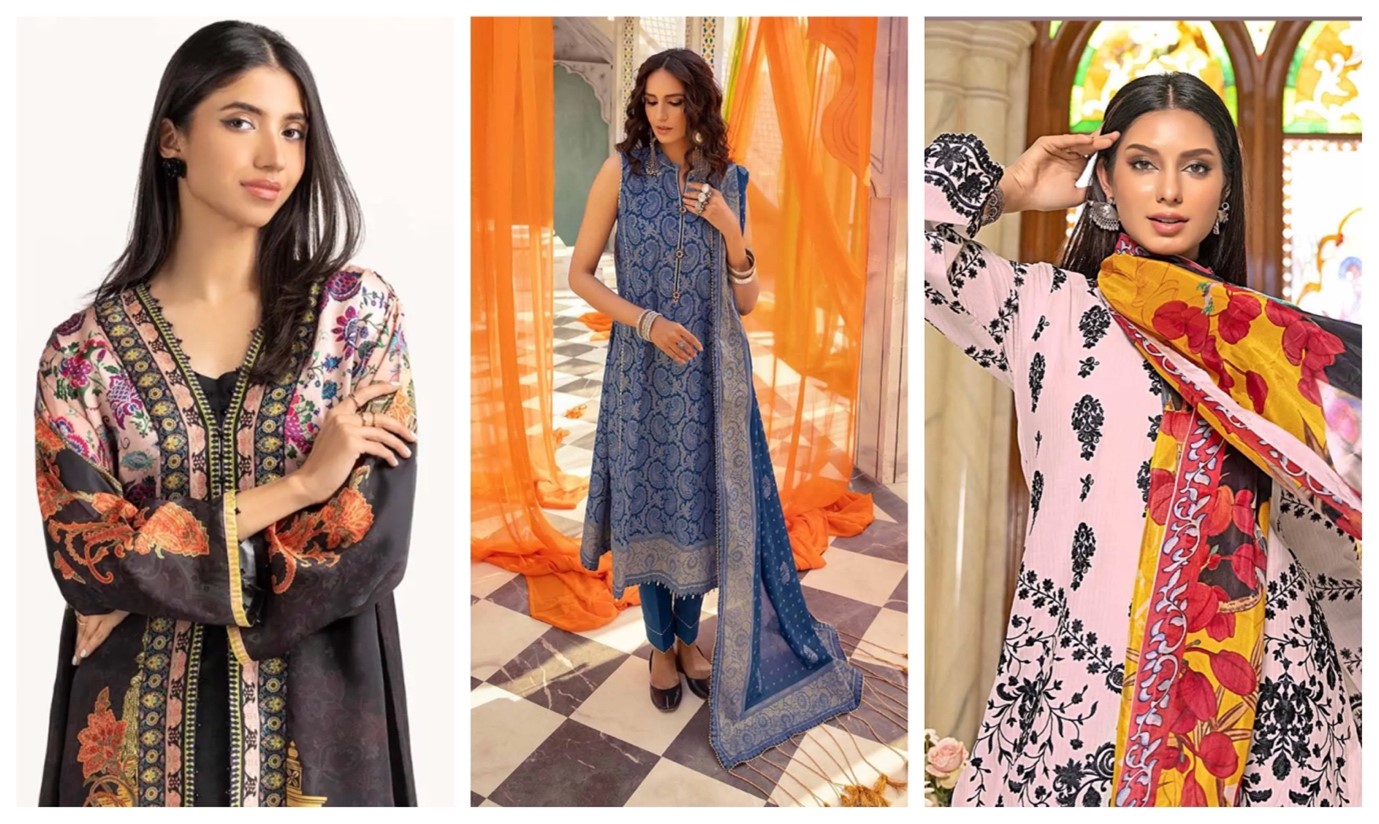 The cornerstone of this year's Azadi Sale is the irresistible discounts it brings. With a flat 30% to 40% off on thousands of products, you're not just getting clothing; you're investing in your signature style at an unparalleled value. Whether you're a connoisseur of timeless GulAhmed Lawn, a man in pursuit of elegance with GulAhmed Men's Fabrics, or a seeker of contemporary fashion statements with Ideas Pret, this sale has you covered.
Ladies seeking a fusion of artistry and expression need not look further than Ideas Pret. The Azadi Sale unfurls a tapestry of designs that will undoubtedly captivate your senses, all while keeping your budget in check. It's an opportunity to curate a summer closet that effortlessly exudes sophistication, making every outfit a work of art.
That's not all, as Ideas Home section ensures that the aesthetics extend beyond your attire, allowing you to adorn your living spaces with elegance. And what's a wardrobe without the perfect Shoes and Bags? Discover an array of options that will complement your ensembles seamlessly, elevating your style quotient with every step you take.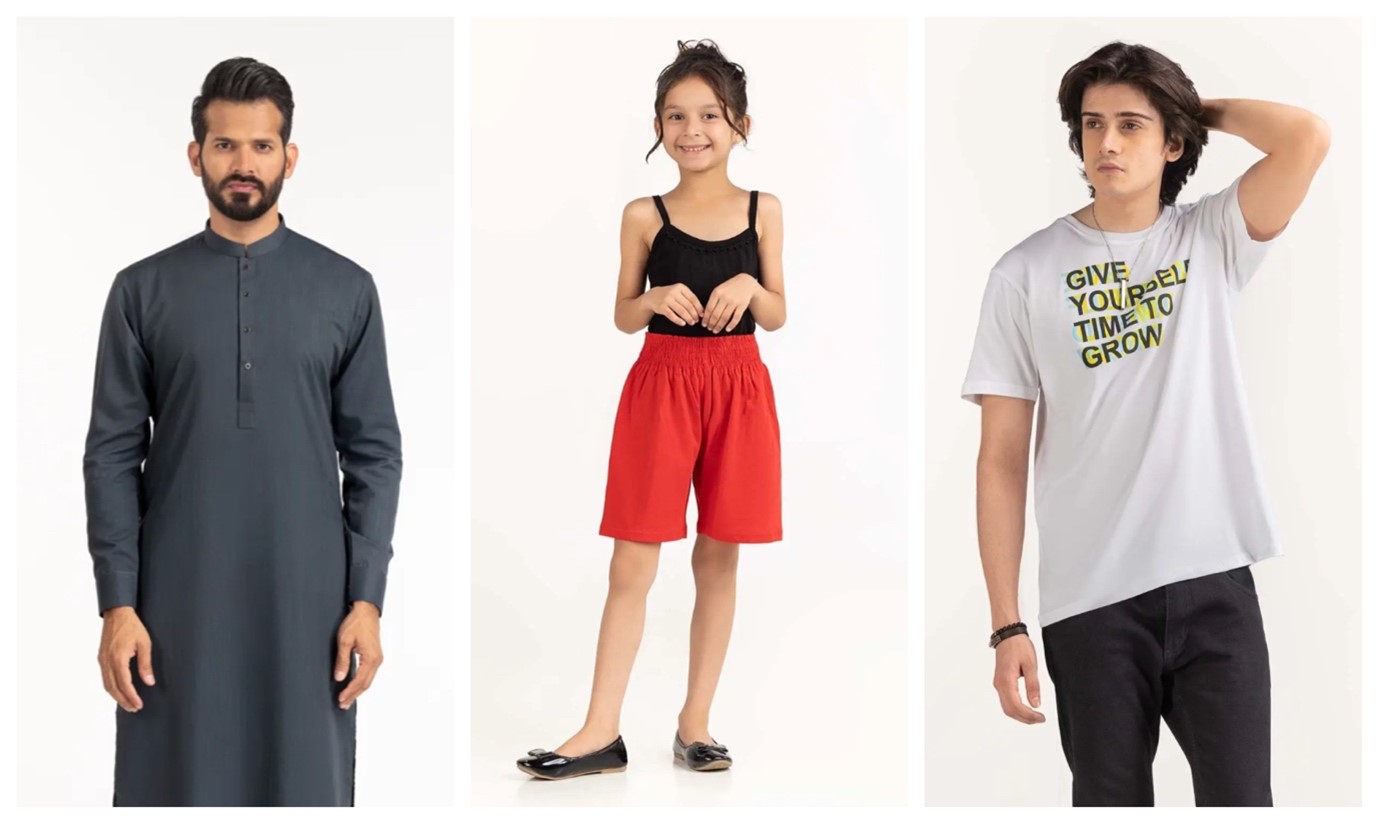 For the gentlemen of discerning taste, Ideas Man brings forth an array of dapper essentials, ensuring that sophistication knows no bounds. SALT by Ideas adds a sprinkle of modern minimalism to the mix, catering to those who value the sublime essence of simplicity.
Adding to it, in the spirit of cherishing innocence and delight, the sale extends its embrace to Kids, offering an array of fashionable delights that ensure the little ones are dressed to impress.
The Ideas Azadi Sale is a testament to its commitment to offering holistic fashion experiences. Beyond clothing, the sale extends its embrace to Ideas Home, ensuring your living space reflects the same sophistication as your attire. Shoes and Bags, Ideas Man, SALT by Ideas, and even the young fashion enthusiasts in your family with Kids' collections are part of this monumental extravaganza.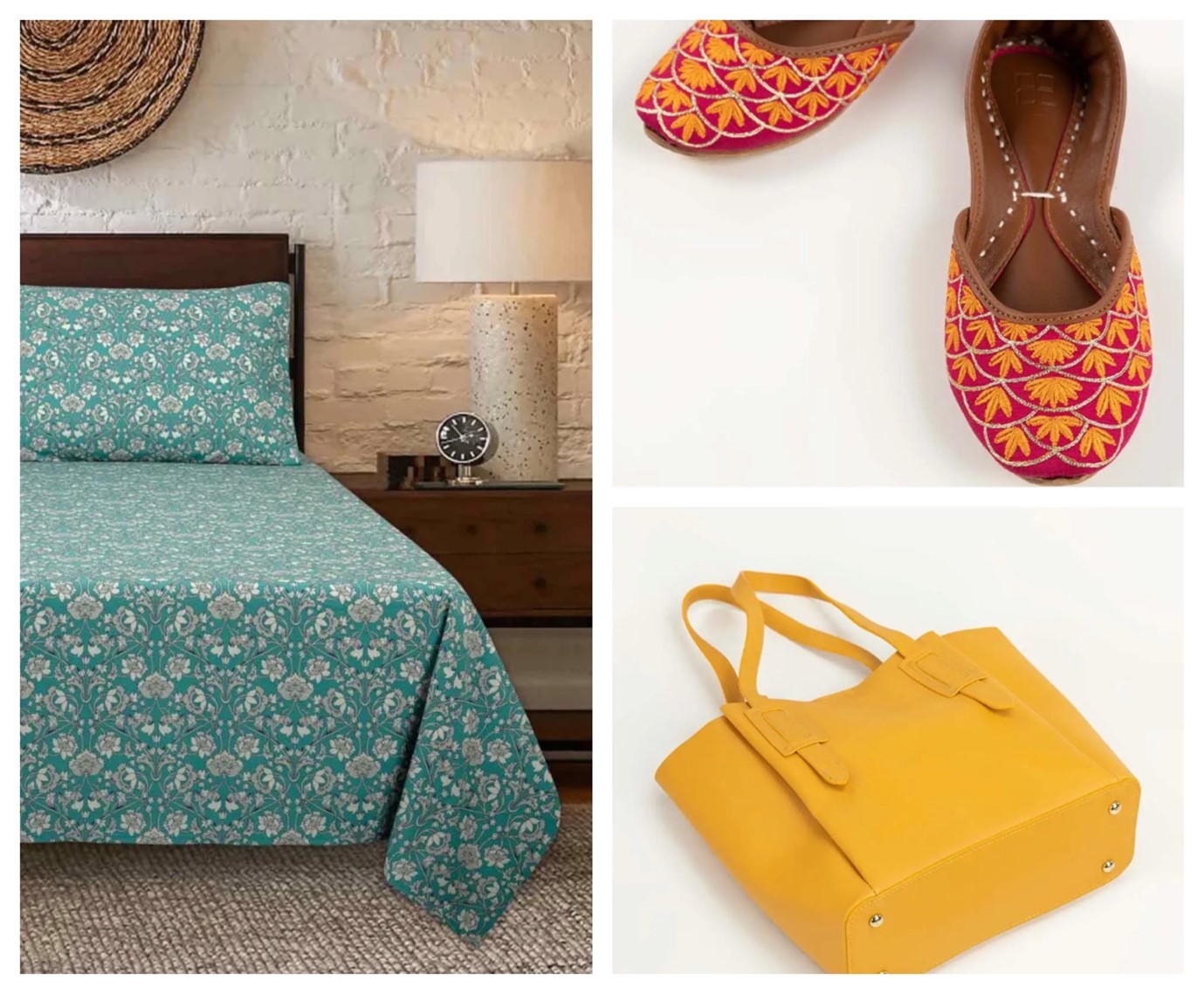 The Ideas Azadi Sale is more than a sale; it's an opportunity. An opportunity to redefine your style, an opportunity to curate a wardrobe that resonates with your personality, and an opportunity to do it all without denting your wallet. This Independence Day sale serves as a reminder that freedom and fashion go hand in hand, as you liberate your inner trendsetter.
As the 14th of August draws near, embrace the spirit of freedom with the Ideas Azadi Sale 2023. Visit an Ideas store near you or explore online at www.gulahmedshop.com to embark on a journey of style, savings, and sophistication. Seize this chance to make this summer an extraordinary one, as you dress to impress and uplift your spirits!