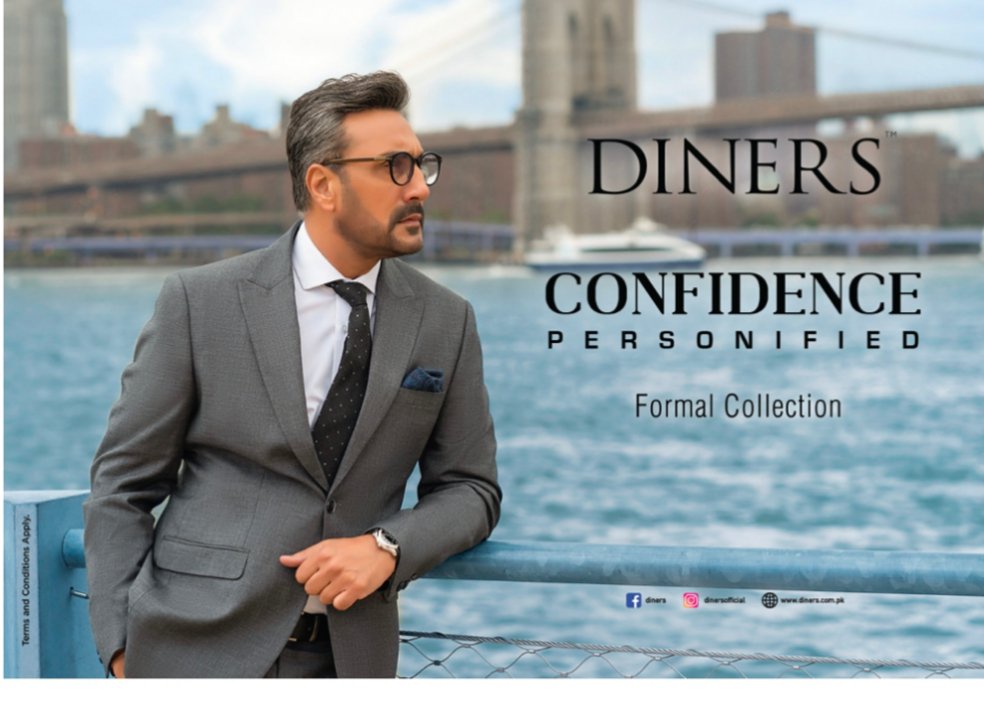 When we think of Pakistani fashion, we imagine traditional clothing adorned in embroidery and flamboyant colors. However, when we think of men's fashion, rarely have we seen our local brands take a bold approach that resonates with the modern man.
Men's fashion in Pakistan has been in the limelight for a while now but many have been waiting for brands to step up and give us something new.
But times are changing and so is men's fashion so to speak.
Fast forward to present day, out from the ashes of bling-infested dreams, rises a breath of fresh air, that is Diners.
In a new DVC, Diners introduces their latest collection called "Confidence Personified' featuring the ever-lauded Adnan Siddiqui.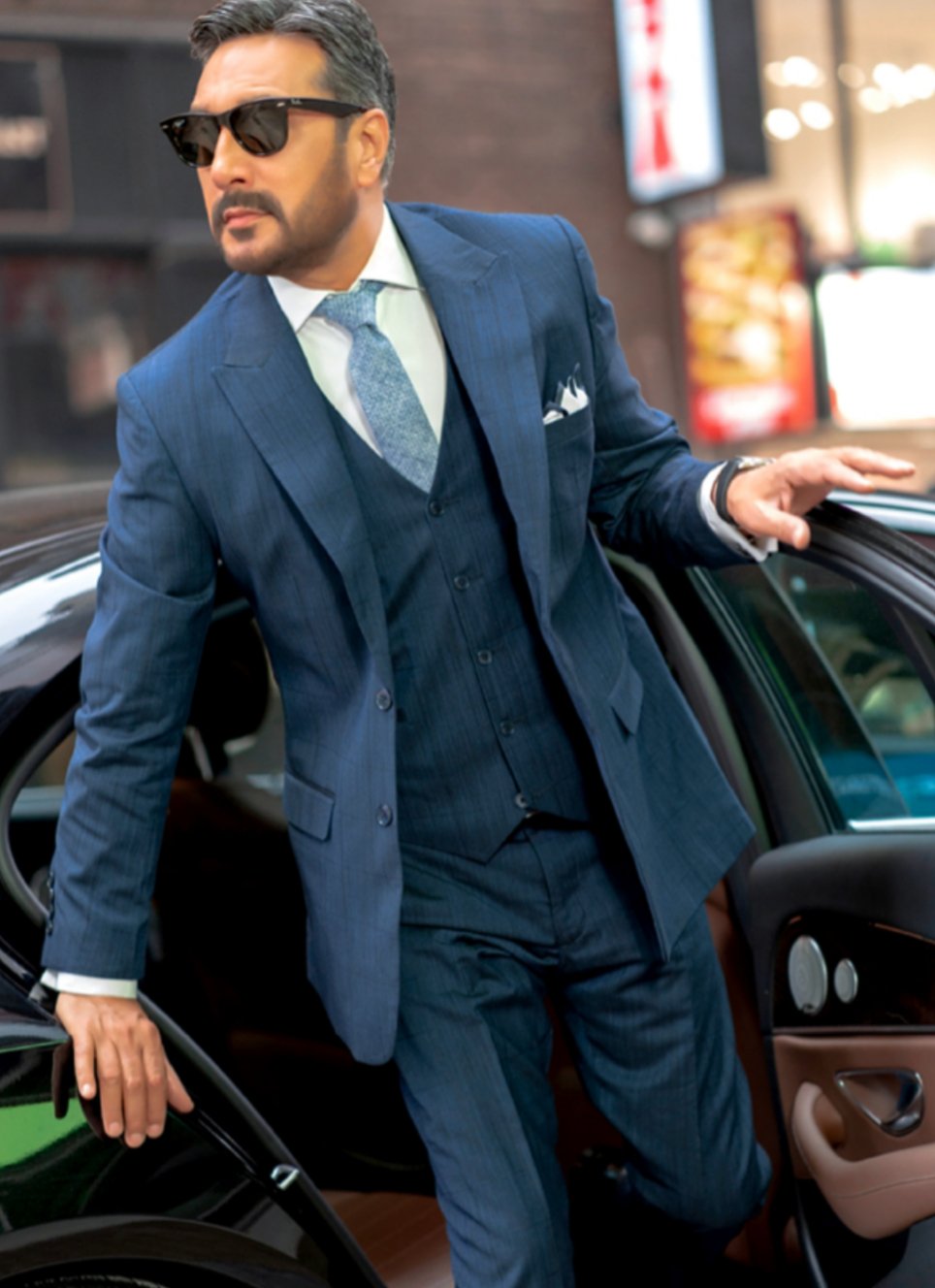 Confidence personified is exactly what it says it is. Diners uses 'confidence' and 'success' as the core themes for their new collection as a means to empower men to be bold and fearless with regards to their fashion choices.
In the DVC, we see Adnan Siddiqui sporting various looks from the collection as he walks the streets of the New York, looking confident as ever and ready to take on the world.
But let's take a moment to appreciate the real hero… the clothes.
What is it about this collection that makes a man look so comfortable in his skin yet completely out of his element at the same time? Do clothes empower your sense of being to the point where you not just look different but begin to feel different?
Yes. They do.
While low self-confidence is not totally attributed to fashion solely, some research proves that the way you dress contributes to the way you feel. As individuals, we have a very dynamic relationship with clothing that indefinitely impacts how we view ourselves.
With regards to men's fashion, men are looking to feel powerful, successful and of course, confident in the clothes they wear. Diners hits the nail on the head with their new collection. 'Confidence Personified' is complete with pieces that work together brilliantly or they can be mix and matched to elevate other outfits.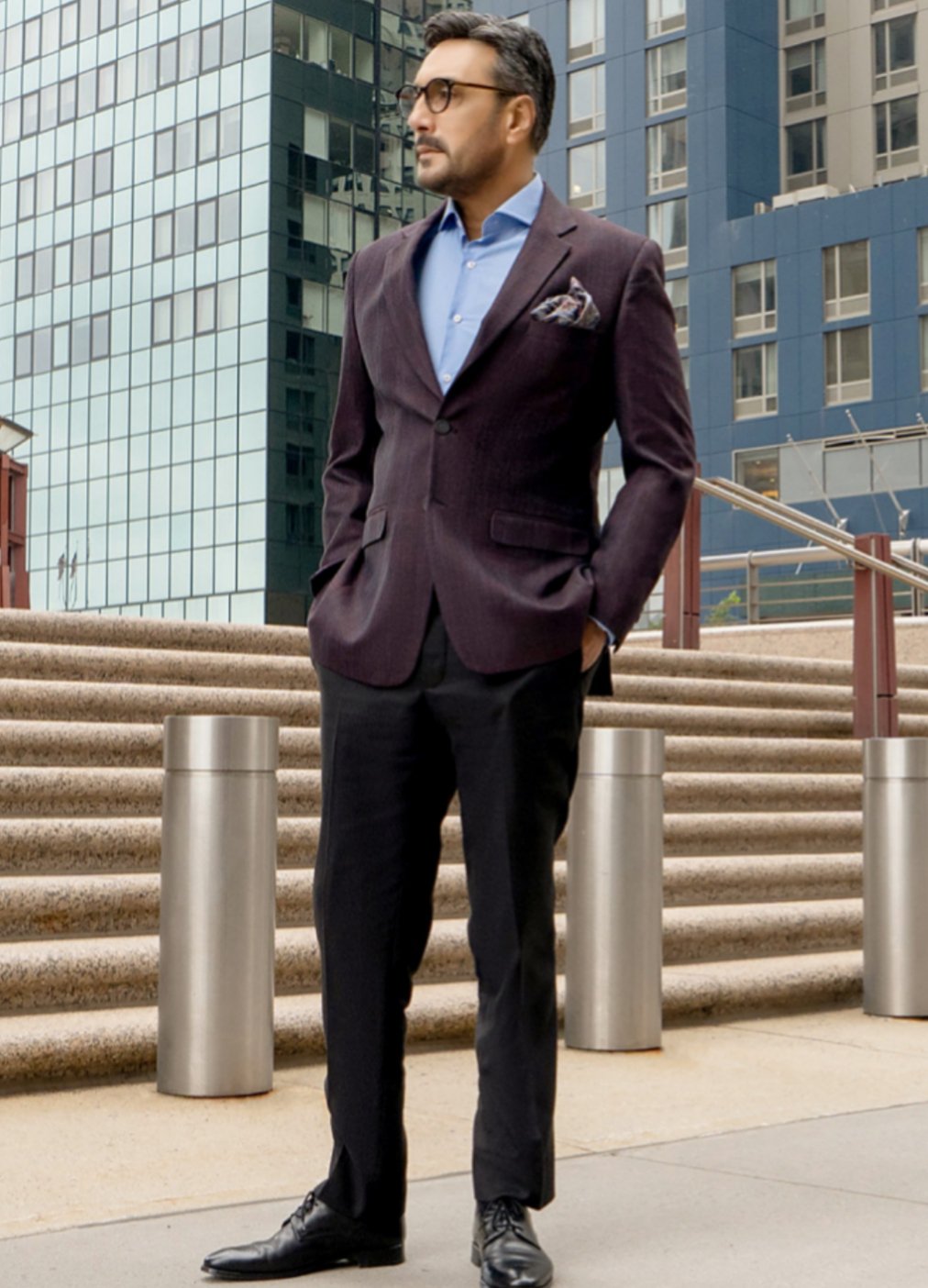 In the world of fast fashion we live in today, we salute Diners for not focusing their collection on just being 'sellable' or 'wearable' but also genuinely fashionable and empowering for the modern Pakistani man.
"Success is not a destination, it's a mindset, it's the way you choose to live". Appropriately put by Ahmed Ali, GM Marketing.