Trolling has became an unfortunate part of the new social media culture, and it seems the hate is endless towards anyone who showcases talent that lacklustre haters don't have. The latest to become a target of this awful phenomenon is TikTok shining star, Areeka Haq.
Facing backlash after singer Asim Azhar posted a behind-the-scenes (BTS) image from his upcoming project that features Areeka, the Internet blew up with all sorts of negative comments about her.
The situation worsened so much so, that the talented TikTok star reportedly went into severe depression and questioned how people could put someone down so easily.
Also Read: Asim Azhar Faces Backlash For Sharing A Picture With Tiktok Star Areeka Haq!
However, Areeka has since then found support from the industry as many stars have spoken up about the hate-mongering seen on the internet.
Taking to his Twitter after the backlash his sneak-peek of the project hit the roof, Asim spoke about the hypocrisy of Pakistan's social media haters, who ironically champion the cause of mental health, yet put others others down.
The singer also spoke exclusively to Diva, where he questioned the hate Areeka has received.
"It's not right to put someone down, just because it's a trend. It's not alright anywhere in the world," Asim said. "In fact, people around the globe appreciate projects where the youth is collaborating. People should be patient enough to see what we've done before criticising it. I think Areeka is a strong and talent individual, and I will always try to support young people like her in whom I can see my own story."
Asim however, believes that there has been an equal wave of support for Areeka as well after the trolling hit her.
"It's heartwarming to see how my fellow colleagues and even the internet have come out to support Areeka," Asim observed. "I was just checking Twitter and everyone's coming out and questioning the hate hate she has received. Just because she started off from a platform people may have an issue with, doesn't mean that what she does should be hated as well."
Many celebrities have since then put up Insta posts in her support, such as Yasir Hussain, who commended Areeka's talent.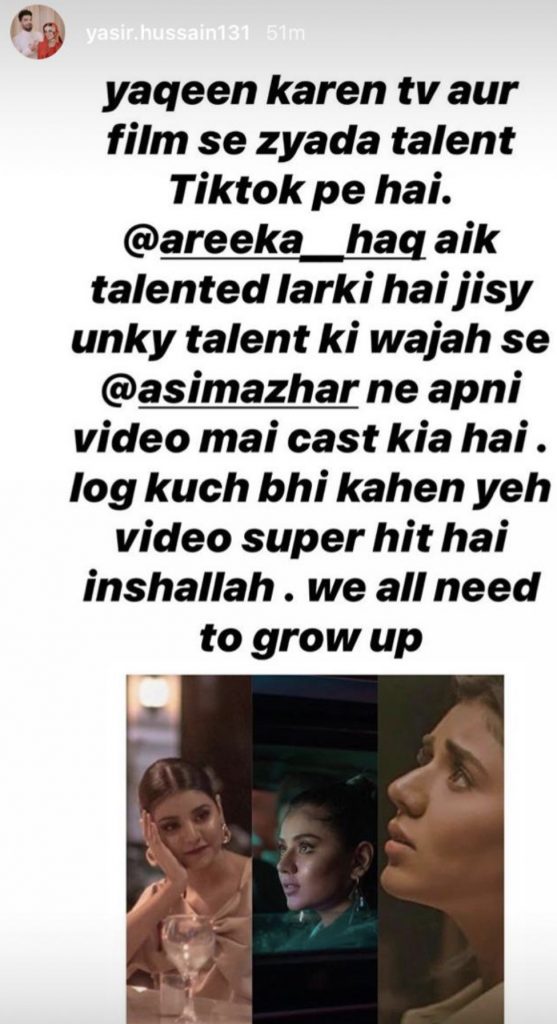 Actress, Hania Amir took to her Insta stories as well, as she shared her views straight from the projects editing table.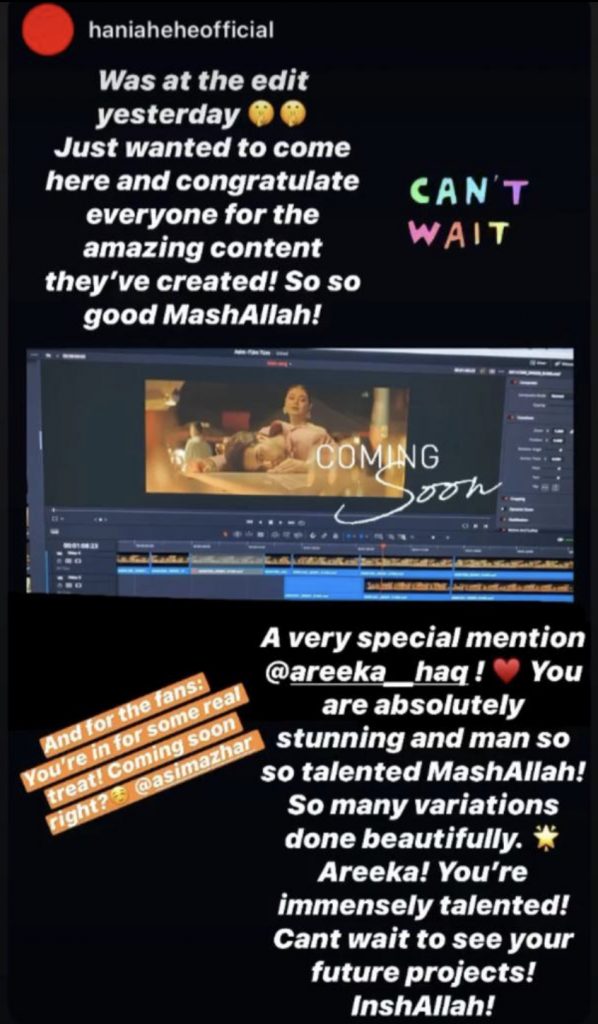 Adding onto the names of major superstars coming out in support of the TikTok personality, Saba Qamar also wrote about Areeka and the importance of being kind.
Celebrities such as Imran Ashraf and Zara Noor Abbas were also seen commenting in favour of Areeka on a post Asim had shared featuring her.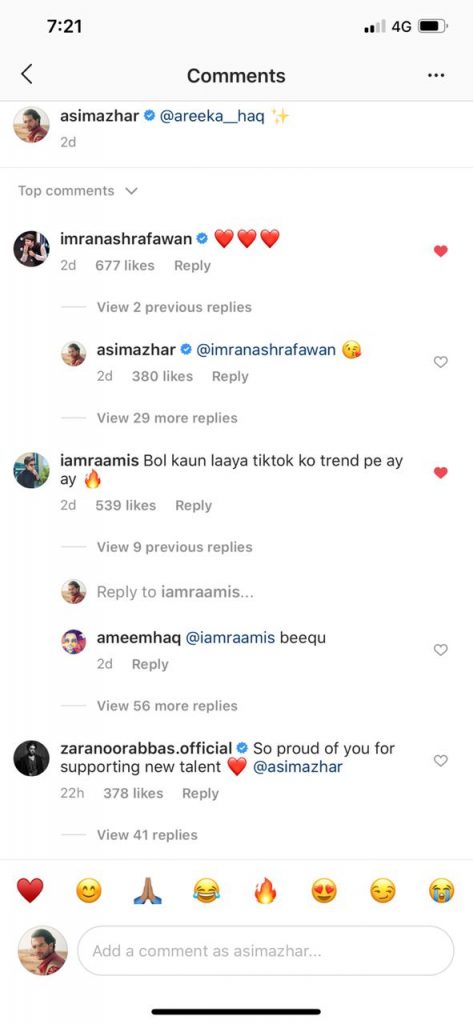 In a world where hate has become the new trend of life, it's time we all learn to empathise and appreciate young talent when we see it. Truly, just like the celebs, we all need to understand, a little love goes a long way!
What do you have to say about the whole situation? Tell us in the comment section below.