The Pakistani print media in the first six decades of the nation's existence, enjoyed being a thriving medium like no other. The digital era was years away, and the magazines culture dominated the market where television couldn't infiltrate. It was truly an era of great writing and an ever better time to be an editor at the select top-tier magazines and newspapers of the country.
During that golden age, a few editors of the fashion beat also carved a niche for themselves that made them the icons of the industry. Catty, liberated, and extremely opinionated, they became the voice of critique and fashion writing that  to this date, remains inimitable.
Who are the names that shined bright and made fashion designers and celebrities glimmer even more? Diva has the lowdown…
Bilquis Nasrullah – She Magazine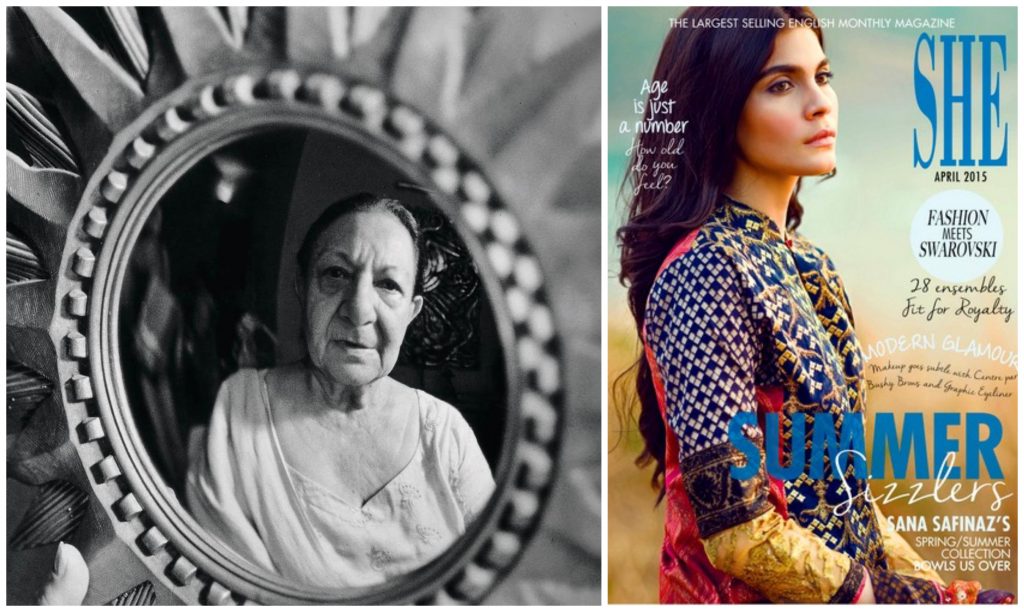 An icon of the popular She Magazine, Bilquis Nasrullah is another stalwart of the industry that paved way for many other fashion journalists to make their mark. Known popularly as Billy Aunty to the industry and the avid readers of She, she was known for having a quirky personality that remained unmatchable. The editorials that happened at She during her tenure remained some of the most memorable and her legacy was created due to her strong editorship skillset. Many iconic designers of today remember her for her iconic way of saying 'Betaa', and of course, her cigarettes!
Where Are They Now: Bilquis Nasrullah passed away in 2010.
Samina Ibrahim – Newsline Magazine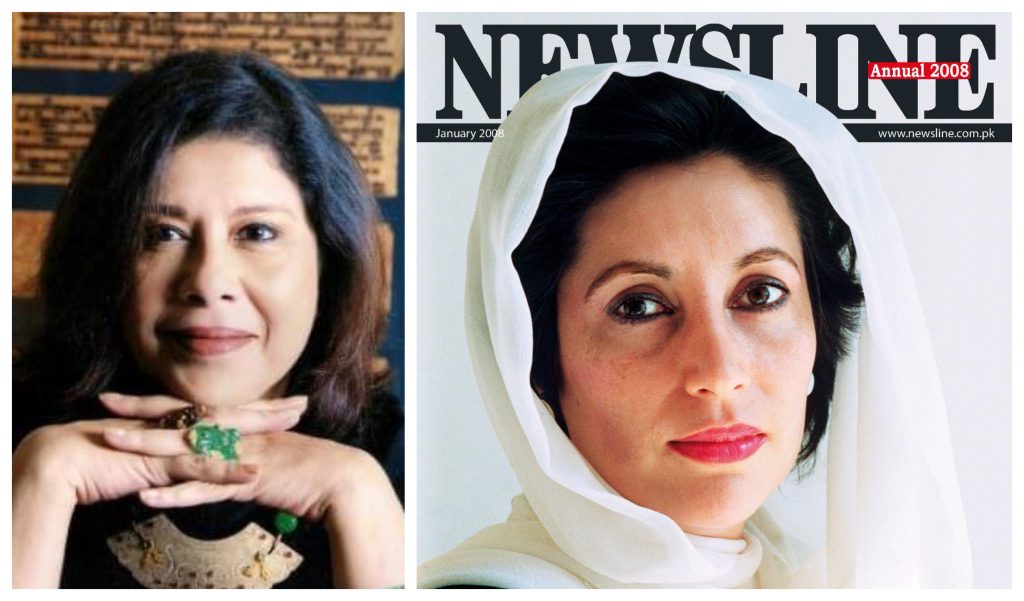 A name that is as synonymous to the Newsline heritage as Razia Bhatti, Samina Ibrahim proved to be a complete tour de force. She was part of the team of power women journalists that created the magazine after leaving Herald in 1989. Her writing ability, and prowess in making the ordinary feel like it truly is out of the world made her one of the best fashion editors the country saw. She also had a keen eye for fashion and iconic designers like Rizwan Beyg, Iman of Body Focus Museum and Sonya Battla were discovered by her.
Where Are They Now: Samina Ibrahim stopped working at Newsline after an unfortunate medical condition left her paralysed from the waist down. Since then, Newsline has also closed down.
Fifi Haroon – Xtra
 Magazine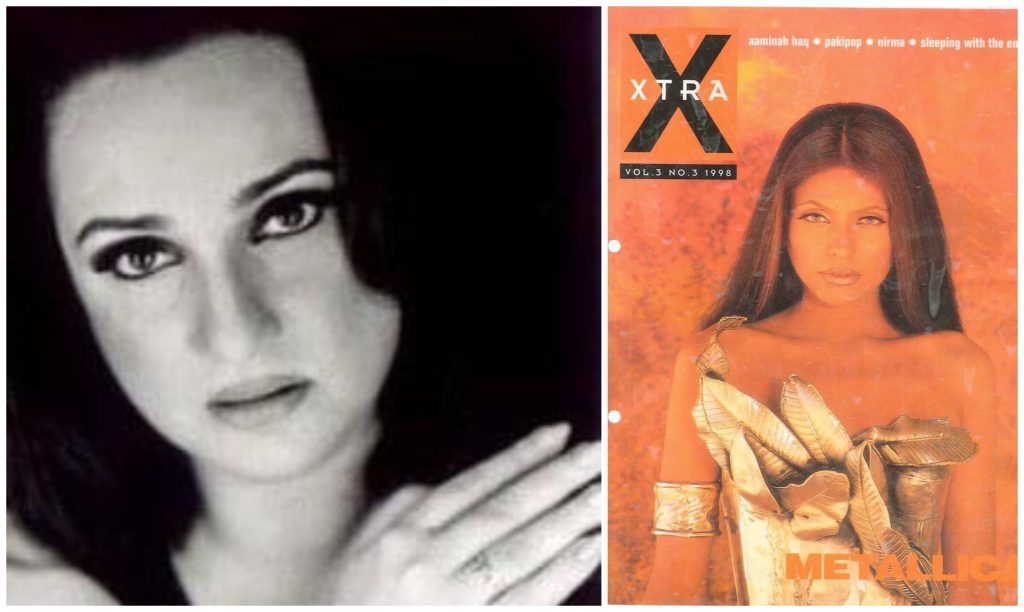 A fashion journalist with an additional zest for everything celebrity and pop culture, Fifi Haroon carved a niche for herself at a time when Pakistan's social fabric was experimenting with the confluence of normative and alt-cultures. She was known for spearheading Xtra Magazine in the 1990s and turning it into one of the most bold and creative publishings in the country back then! 
Where Are They Now: Fifi Haroon for the last few years had an extremely successful stint with BBC Urdu Radio (BBC World Service) where she hosted a celebrity-driven talk show.
Andleeb Rana – MAG, The Weekly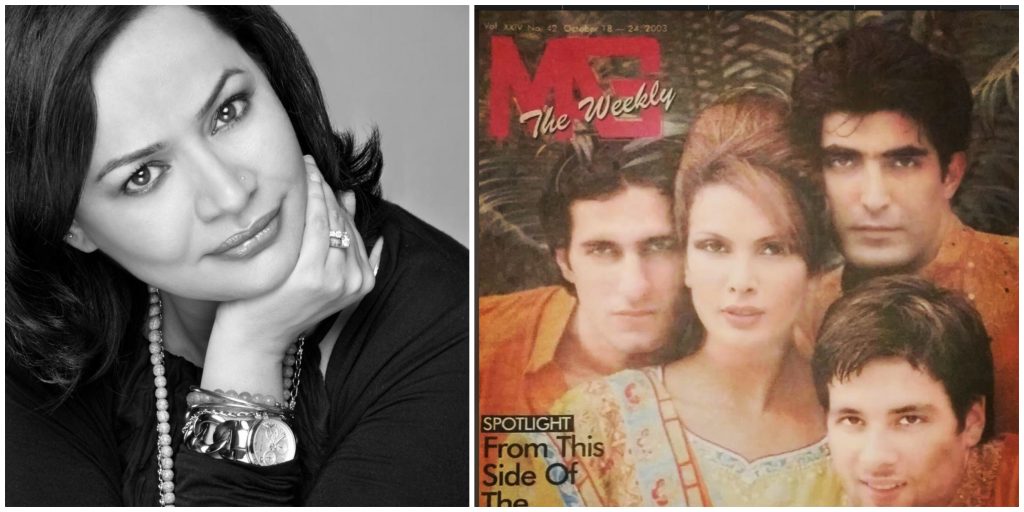 Part of the iconic The News International's list of newspaper-weeklies, MAG, The Weekly saw the height of its success under the editorship of Andleeb Rana – who came to be known as the youngest editor in the country back then. The fashion editor was known for her gusto and nose for news, and it was these traits that made her a leading name of the industry. Andleeb went on to start Xposé Magazine afterwards, which kept her star shining bright before she tried her hands at fashion and retail.
Where Are They Now: Andleeb Rana is currently the Head of Communication for the British Deputy High Commission in Karachi, Pakistan.
Aamna Haider Isani – Instep, The News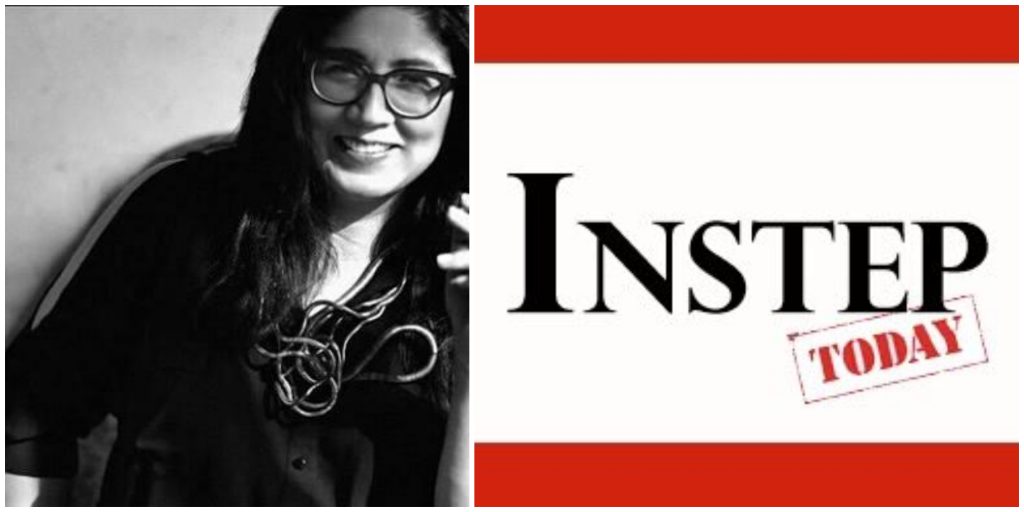 A rare talent that only a few editors possess is the ability to write the most opinionated of things and make it palatable for everyone. Aamna Haider Isani clearly has it. The fashion editor has given more than two decades of her life to the industry, and she is most known for her time at Instep, The News, where she has served at different positions, along with being the current editor. Aamna has excelled in the art of fashion writing, and today, not many can compare themselves to her wit and writing style.
Where Are They Now: Aamna Haider Isani currently serves as the Editor for Instep, The News, along with running her own entertainment and lifestyle based website, Something Haute. 
Alya Mian – Fashion Collection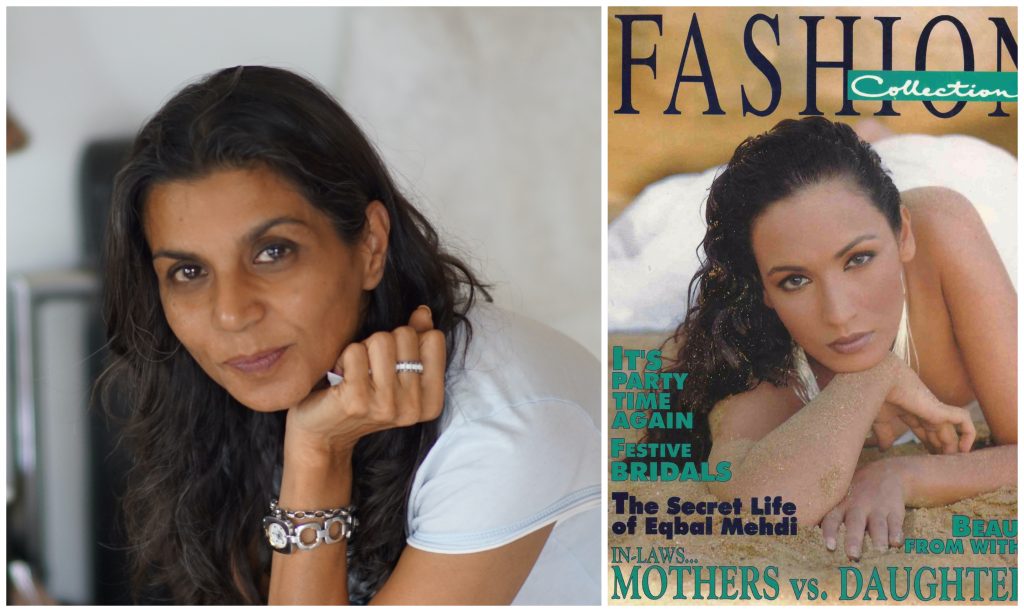 A journalist who made a shining name for herself during the late 1980s and early 1990s, Alya Mian was a well-reputed editor for Fashion Collection – which was the first fashion magazine of Pakistan. She was known to be a highly-opinionated writer, and her column New At Art, remained one of the most read as it talked about the new talent the country had on offer back then. Her keen eye for talent lead to her discovering many iconic fashion designers of the industry such as Umar Sayeed, amongst others.
Where Are They Now: Alya Mian left the journalism industry in the late 1990s and started working in the field of development. She then pursued psychotherapy as a career and has worked in different capacities within that field,
Mohsin Sayeed – Instep, The News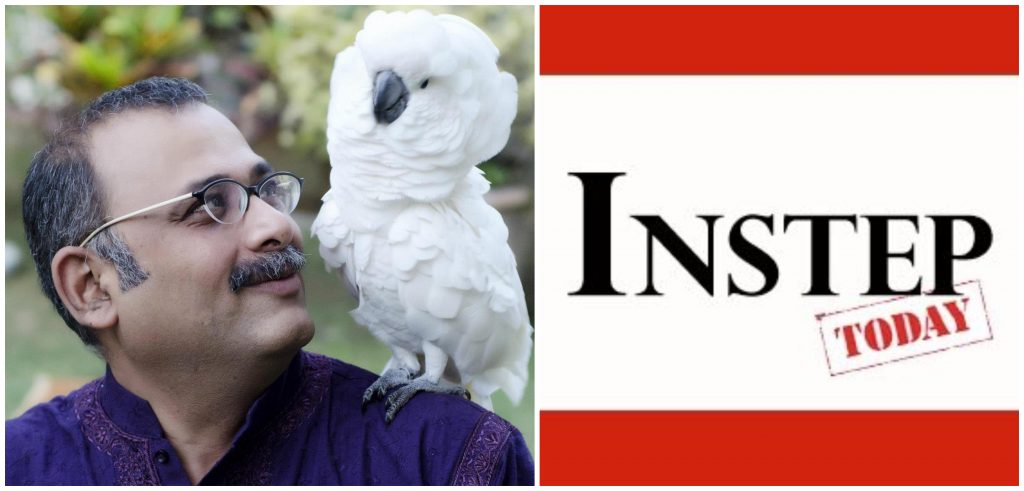 A name that is as polarising as his opinions, Mohsin Sayeed has been one of the most iconic opinion-leaders of the fashion industry. He has given plenty of his years to the fashion journalism world, and his days at Instep, The News were filled with him writing from the heart and making sure that couture is critiqued the way it should be – with honesty that hits as sharply as a scissor! The writer remains one of the most iconic, and the stalwarts of the industry would completely agree!
Where Are They Now: Mohsin Sayeed occasionally writes, but largely runs his much loved fashion brand, The PinkTree Company.
Sehyr Saigol – Libas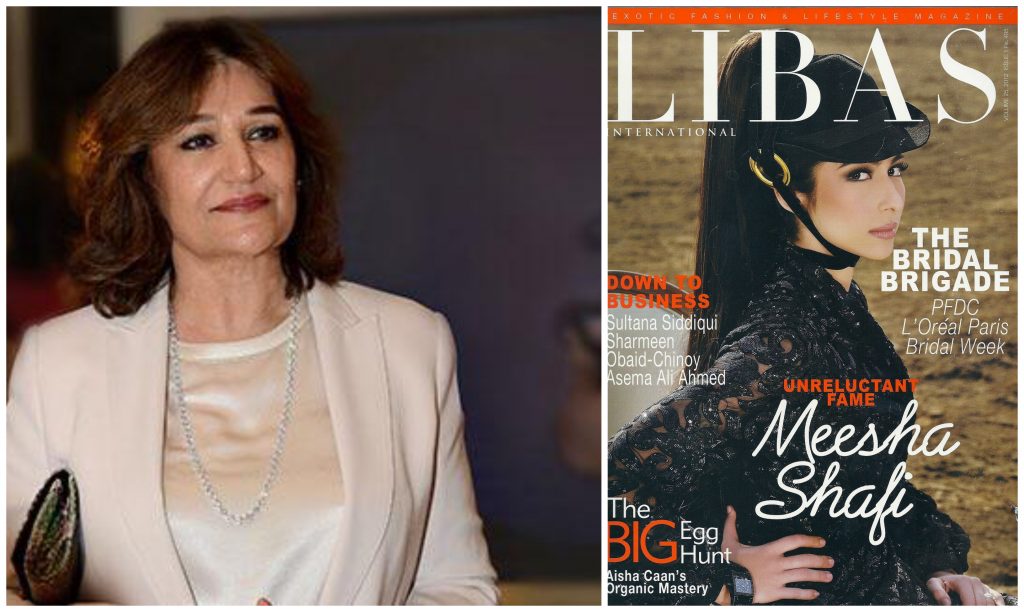 An institution in her own regard, Sehyr Saigol is one of the most prominent names of the fashion industry today. She started her legacy by being the powerful force behind Libas Magazine, and she made and broke careers with it. Her career within the magazine remains one of the most iconic, and today, she's still remembered for it along with her stint into creating the Pakistan Fashion Design Council.
Where Are They Now:  Sehyr Saigol is the chairperson for the Pakistan Fashion Design Council.
Batul Rizvi – Visage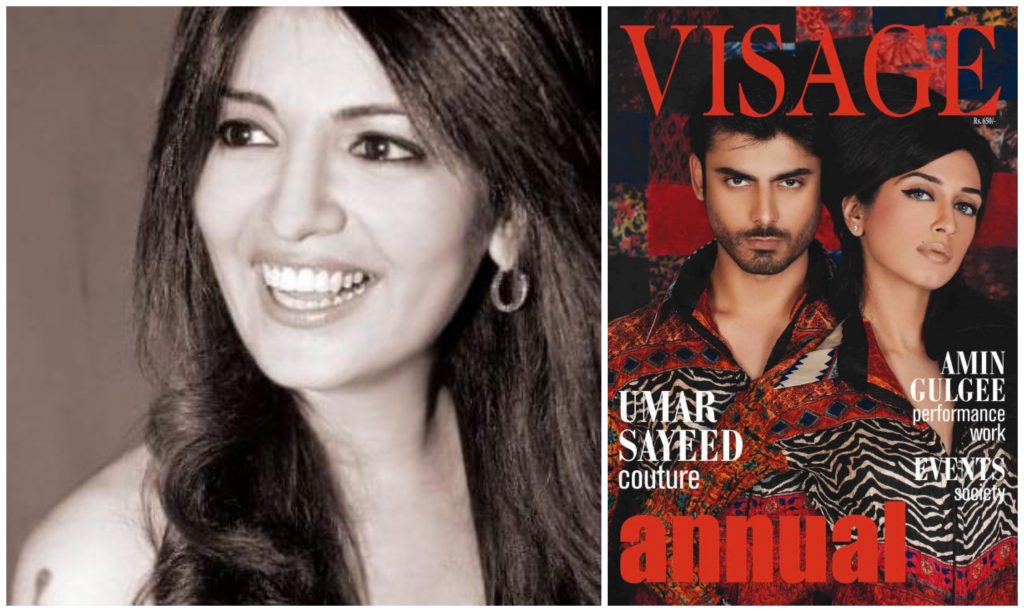 A journalist who you can't think of Visage Magazine without, Batul Rizvi is the talented visionary that took the glossy to new heights. She was known for her editorial style that intertwined glamour and grace into one, along with being one of the most loved editors by the celebs and fashion industry, alike. 
Where Are They Now:  Batul Rizvi is currently the Publisher and Editor-in-Chief for Visage.
Arshad Tareen – Men's Club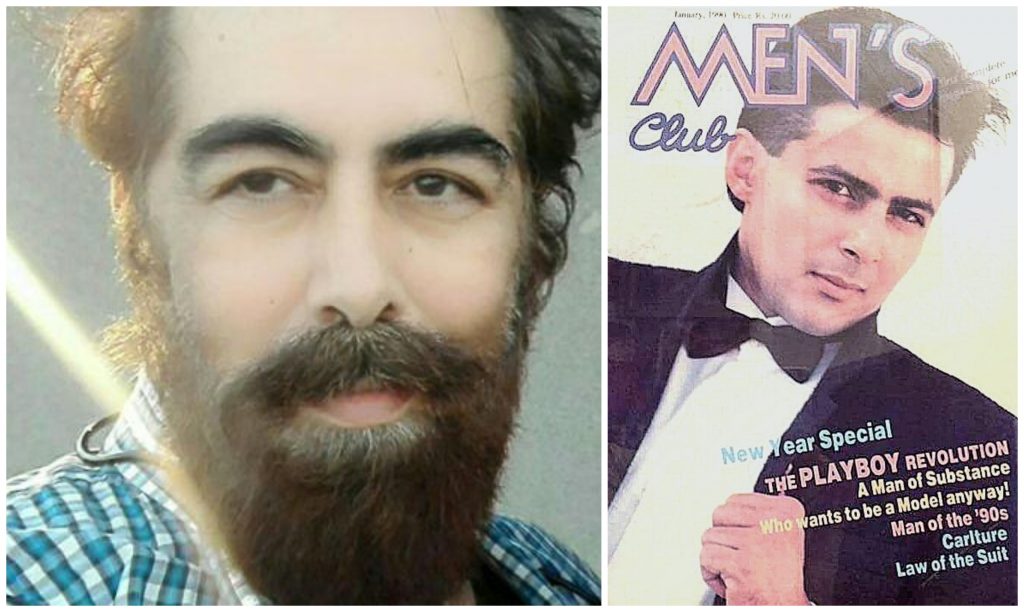 Few journalists have managed to jump from one form of the creative arts into the other as successfully as Arshad Tareen has. He started off with portraiture and fashion photography before starting one of Pakistan's rare magazine's for men, known as Men's Club. The magazine was all the rage in the 90s and Arshad ruled the roost by being at its top. His legacy in the fashion journalism world is still as one of the pioneers who created a niche for men's fashion writing.
Where Are They Now: Arshad Tareen is now a fashion designer. 
Fareshteh Aslam – Instep, The News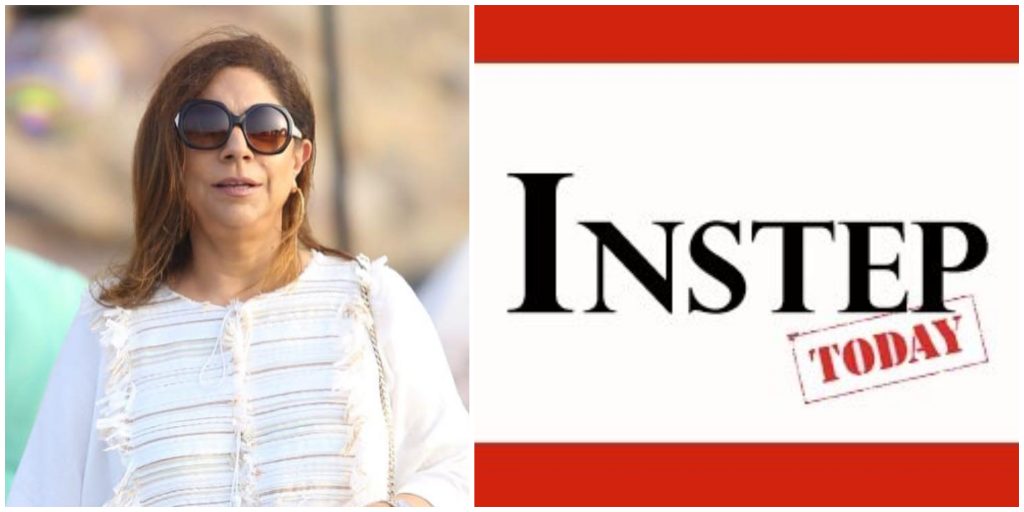 One of the first few journalists who made Instep, The News into the powerhouse it became, Fareshteh Aslam can truly be defined as a mentor for many fashion writers who made it big. She ruled with an iron fist and a swift pen that conquered all, creating a major name for herself. Fareshteh went on to singlehandedly create a legacy at The News, and it was only a beginning as she expanded her horizons by starting a career in places like Unilver afterwards.
Where Are They Now: Fareshteh Aslam currently is CEO of Talking Point, an integrated communications and PR agency.
Maliha Rehman – Dawn Images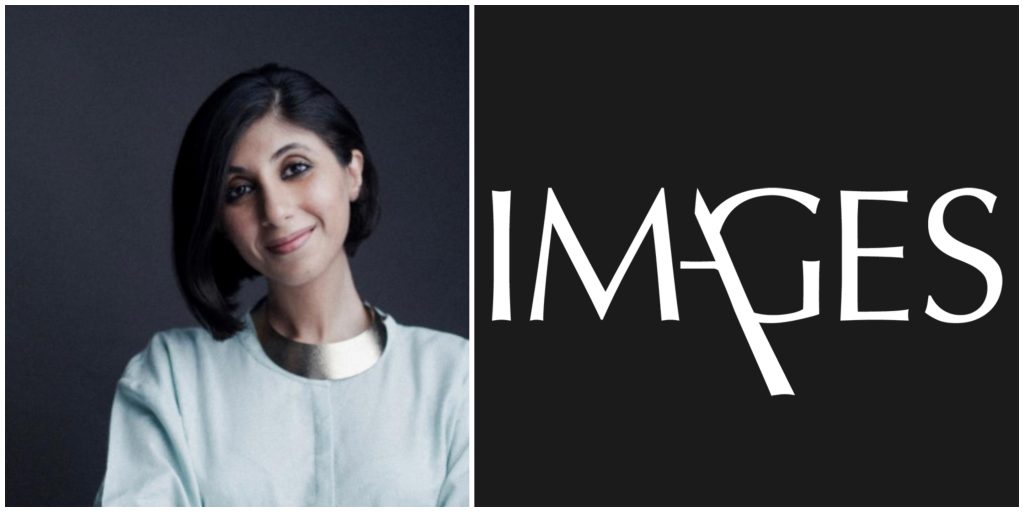 A name that has risen steadily in the past decade or so, Maliha Rehman has proven to be a force to be reckoned with. She has had several bylines to her name at a plethora of different magazines and fashion mediums, but it is at Dawn Images where she made the biggest identity for herself. Her fashion writing skills are poetic and flowery, proving that one could win the game without being OTT as fashion editors were once known to be.
Where Are They Now: Maliha Rehman currently writes for Dawn Images.
Have anything to add to the story? Tell us in the comment section below.