If you're a fashion lover, Shaan-e-Pakistan Phygital Fashion Summit 2021 was the place to be! The event saw A Listers, celebrities, fashion gurus, music and so much more. Here's listing down our top 5 moments from the country's most awaited event of the year!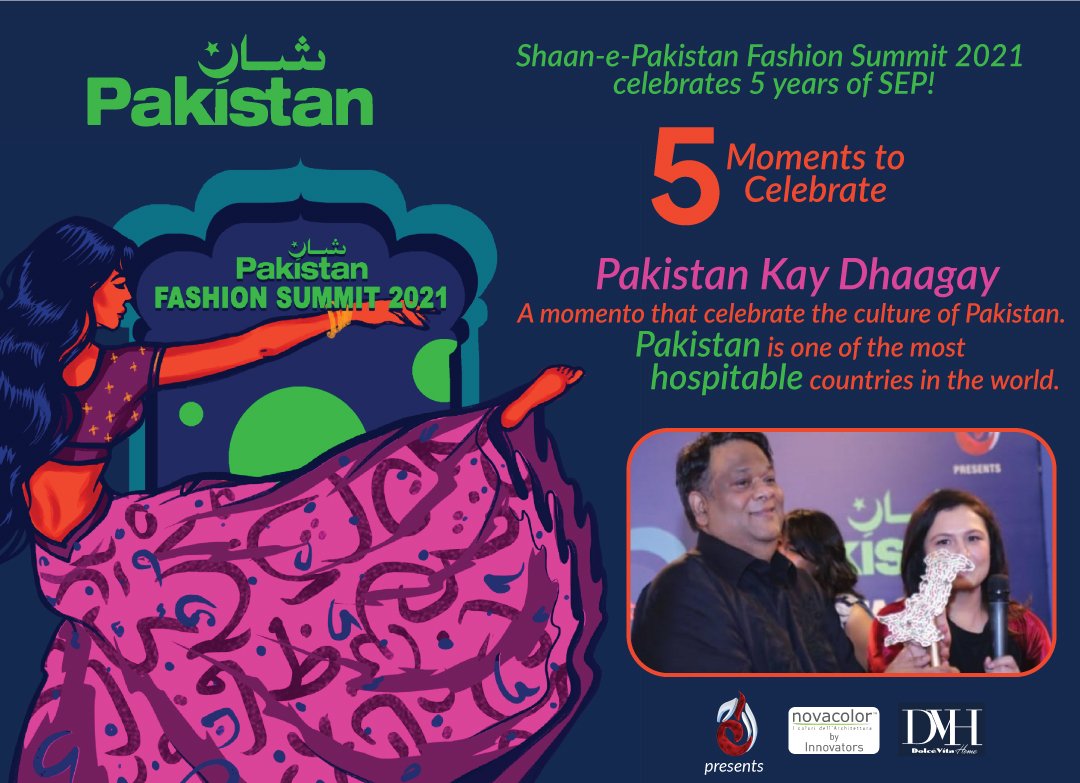 1. 'Pakistan Kay Dhaagay' – a beautiful introduced by the CEO & Founder of Shaan-e-Pakistan, Huma Nassr was one of the biggest highlights from the event. Dedicated to showing our country in a positive light, while elaborating on the philosophy behind the memento, Ms. Nassr highlighted the huge part the country's textile industry plays in the global arena. Just like weaved fabric, Pakistan's textile sector intertwines the nation with the rest of the world. Thus, also giving an opportunity of propagating the hospitality that Pakistan should be known for.
Following the announcement of the memento, Ms. Nassr also introduced 'The Maestros from Across The Border' which included an insightful documentary titled 'The Ties That Bind' where the audience gets an opportunity to explore the heritage of textile in the South Asian region as a means of cultural promotion; the latter half featured two Nawabs, Mr Yousuf Salahuddin and Nawab Kazim of Rampur discussing 'Fashion of the Mughal Era'.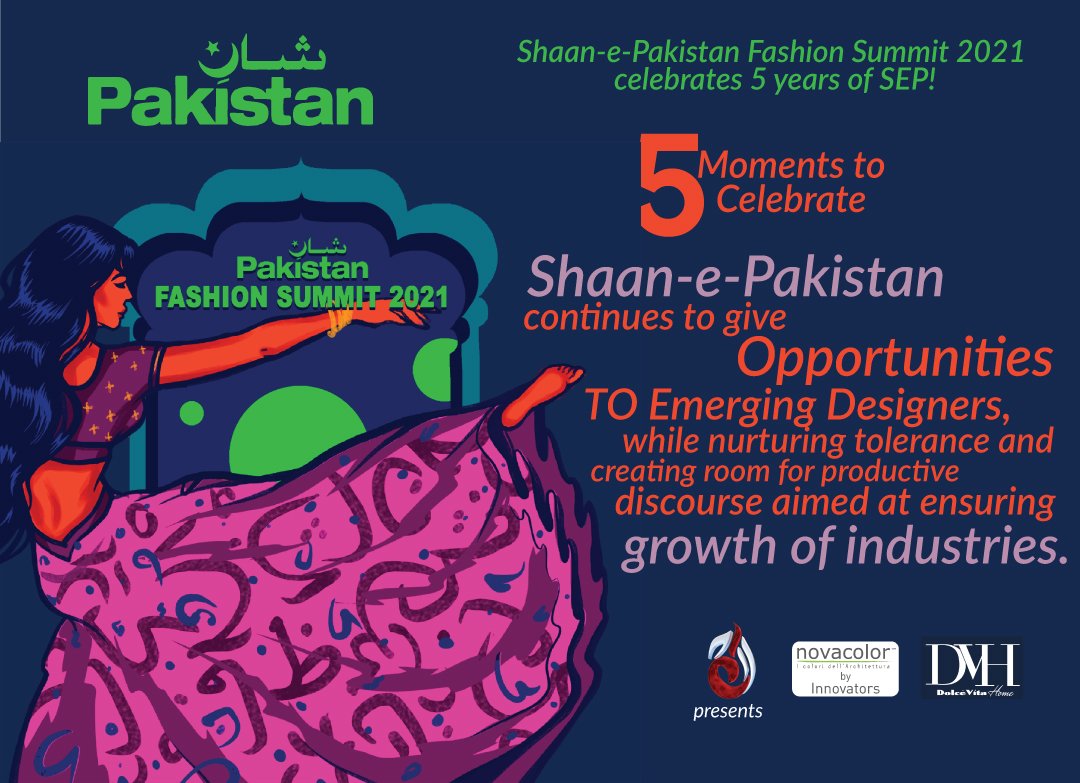 2. Famous for being the platform that supports and provides opportunities for both established artists (including fashion, music, etc.) as well as emerging aspiring designers, the SEP Fashion Summit 2021 was no different. It provided an open forum for healthy discussions addressing serious concerns. If used, these ideas can actually really help in ensuring the growth of our fashion as well as other industries.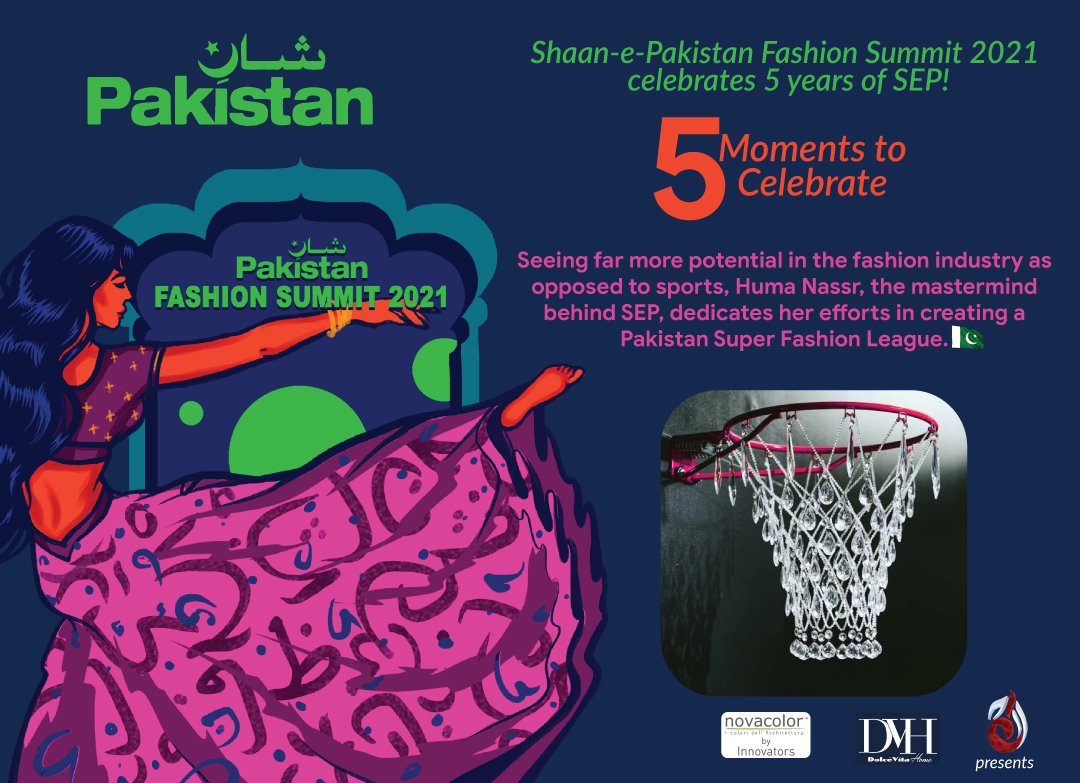 3. Observing far more potential in fashion as opposed to sports, CEO & Founder Huma Nassr introduced a brilliant concept – the Pakistan Super Fashion League; through which all fashion stakeholders come together. This might be the beginning of future collaborations and of building together as an industry, instead of building in seclusion.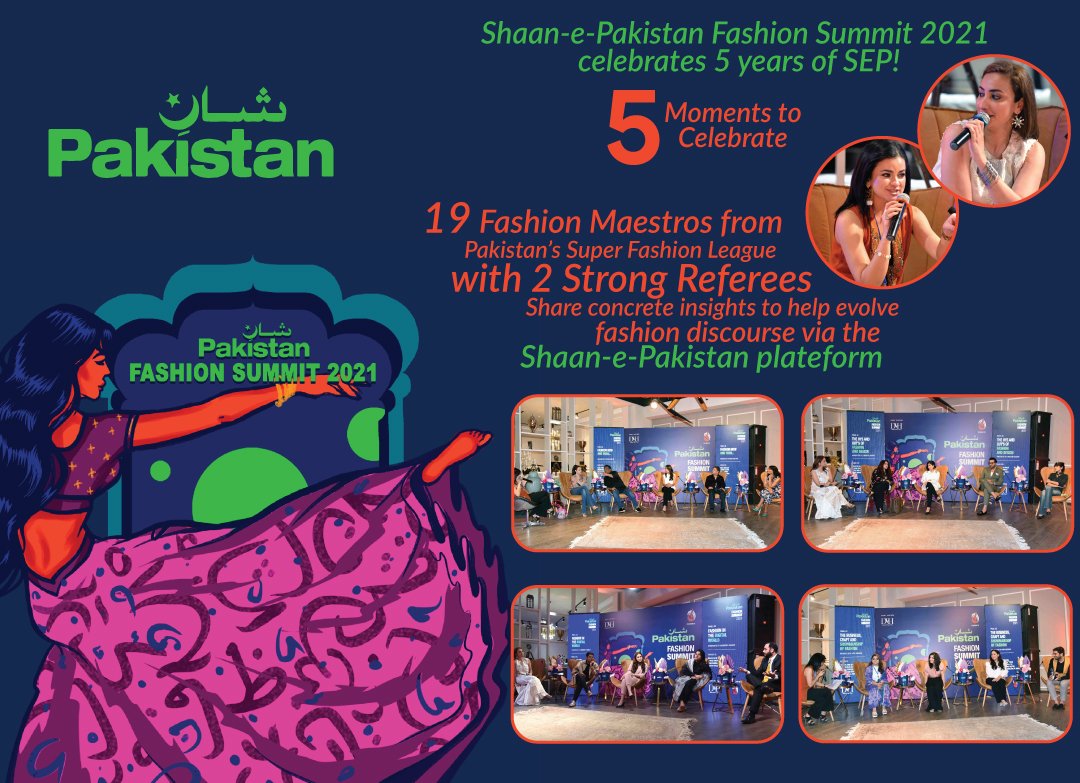 4. 2 referees and 19 Fashion maestros from Ms. Nassr's Pakistan Super Fashion League shared fruitful and concrete ideas. The selection of fashion icons was helped giving more holistic conclusions to issues the industry already faces.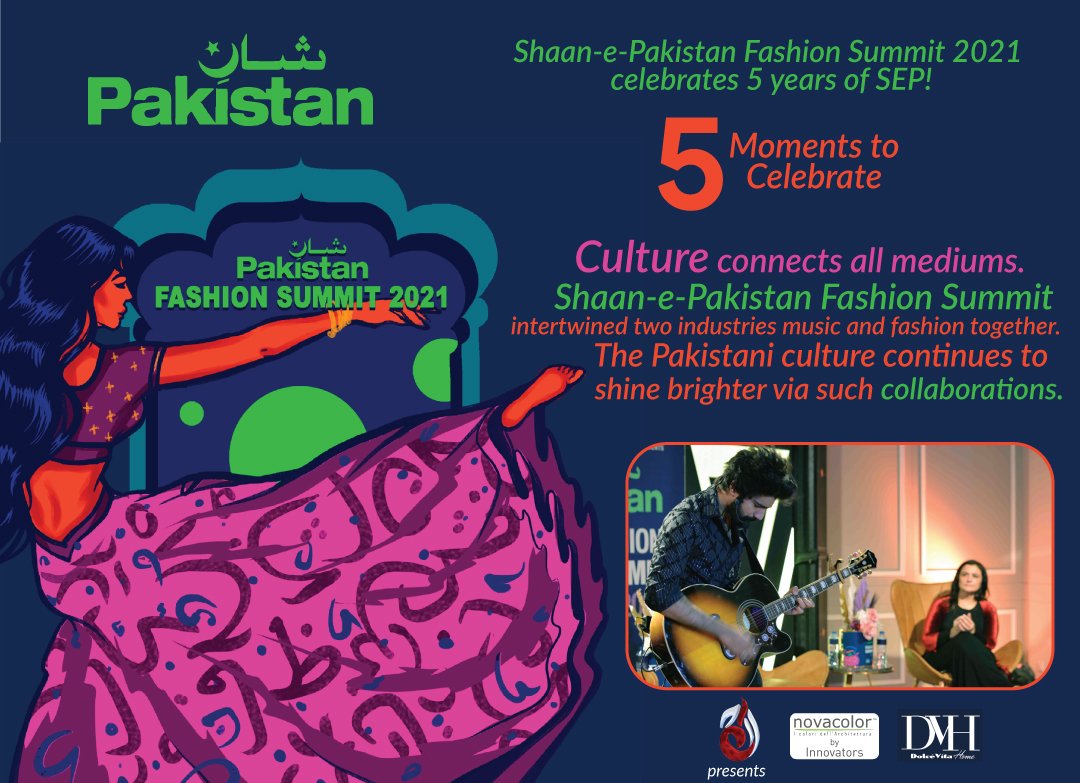 5. Showcasing more than just fashion, Shaan-e-Pakistan also put forth promising music talent. The event definitely reverberated SEP's concept of culture connecting all mediums.
We're already thrilled to watch the entire SEP Fashion Summit during the broadcast scheduled to release soon.