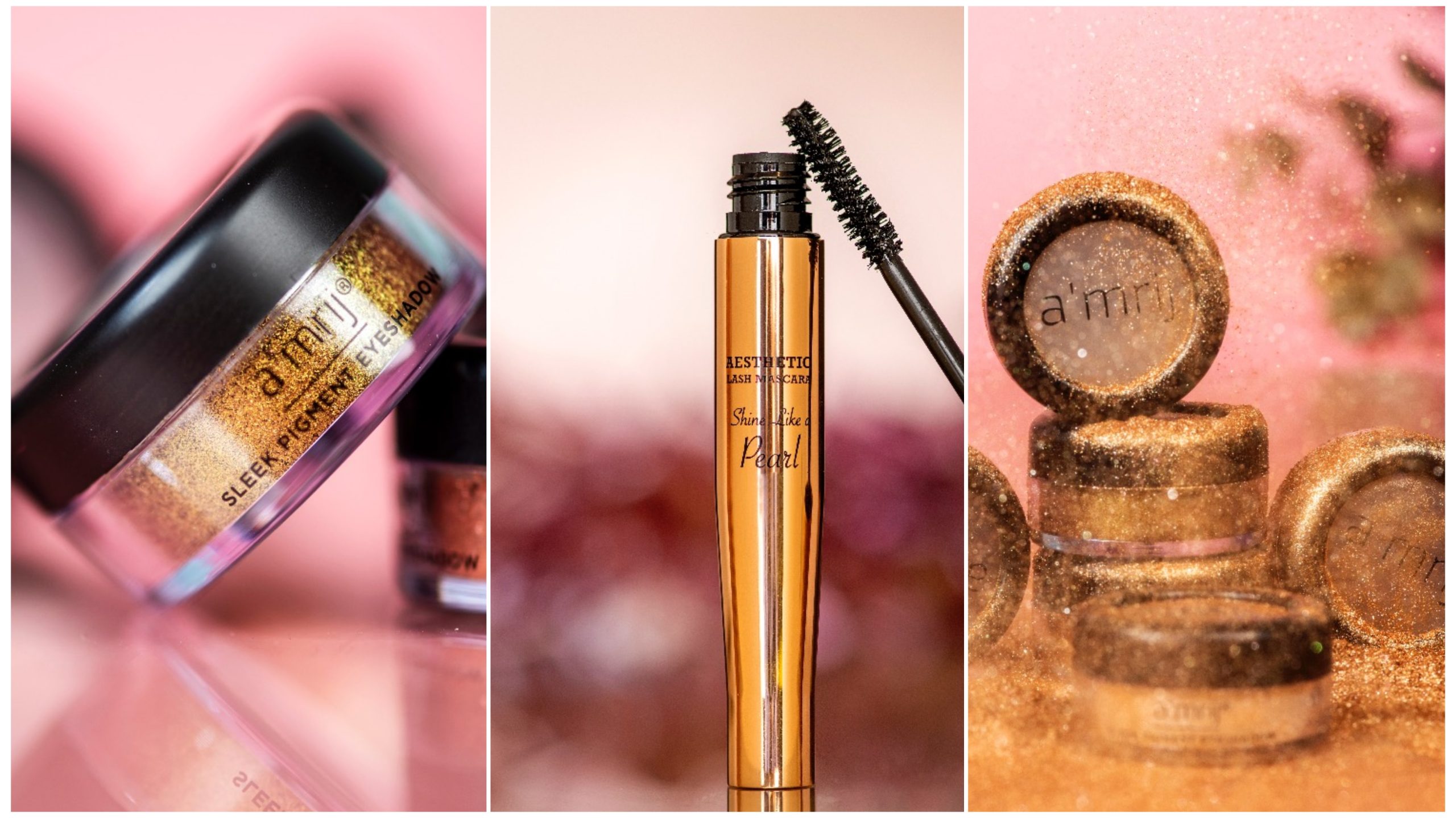 Eyeliners and mascaras are the most essential part of your makeup look; be it a simple university or office going look or attending a friend's Nikkah and even a glamorous party event. Your eyes will make people's hearts melt. But, hey! Wait! How do you apply your eyeliner and mascara in the most righteous way? 
Many people and many theories! Not all of us go and get ready at the parlor for each event! Right?  
We all have been there where we put on our eyeliner and mascara, blink one time and in the next moment, BOOM! It's all smudged on your face! I know, I feel you, it's a painful and heartbreaking moment and do not worry ladies we all have been there, but one thing I must assure you, with the right guide and right make up product from A'mrij in your hand you can get your go to look in no time perfectly! 
A'mrij's mascara and eyeliners are top-notch and made with the thought-process that anyone can create the look they want perfectly. The products will not smudge, fade away or have a hard time while applying. The best thing is that A'mrij eyeliner and mascara dries quickly leaving no room for any mistakes!
If you also mess up every single time while applying your eyeliner or – even if you pass the first phase – get stuck at the mascara part, and in search for a way to apply eyeliner and mascara like a pro? we have got some real quick solutions for you.
Correct way to achieve perfect eyes with A'mrij Eyeliner and Mascara!
A'mrij has a variety of Mascaras to choose from that will satisfy your needs. If you like pencil liners, gel liners, or matte-look liners. We have got it all in a very affordable range. You can check the wide range of varieties at the official website. Now, no matter what type of eyeliner you prefer to use we have ot a simple way for you that will help you to achieve that perfect look.
How to apply A'mrij eyeliner like a Pro?
Follow these simple steps to achieve the look you want and your eyes can beat the heat with A'mrij eyeliners in no time. 
Step 1: Contour
The very first step is to contour your eyes with A'mrij Sleek Pigment eyeshadow (for regular use) or you can use A'mrij Sparkles shadow for a more glam-look. It all depends on the occasion you are planning to go to.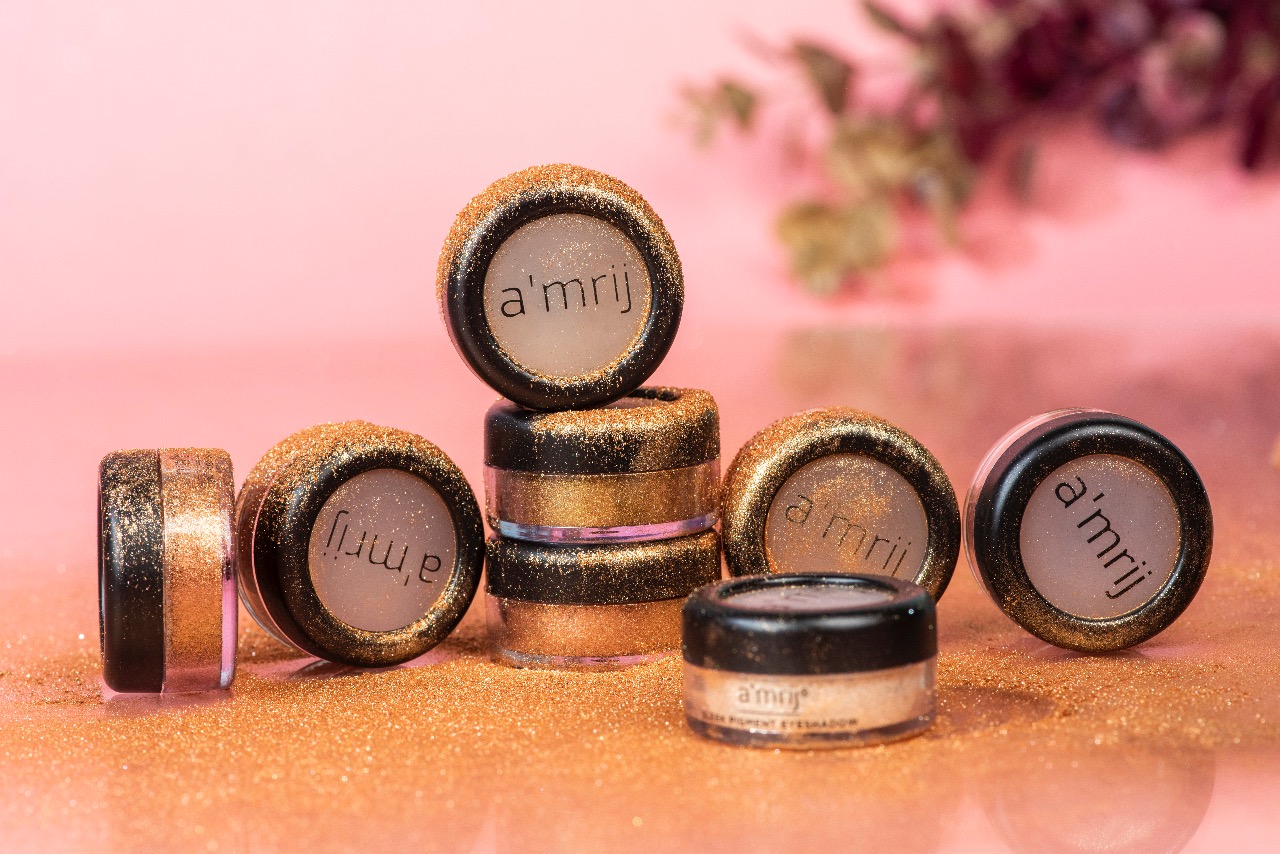 Step 2: Start from Middle
Now, once you are done with your contour for the look, the next step is applying the eyeliner. You can choose your favorite go to A'mrij liner. If you like pencil liners they have Midnight matte liner and precision art liner, if you are a fan of gel liner you can get A'mrij Gel Eyeliner, if you are more into matte look you can have Roller Wheel Liquid Eyeliner. Now, put your pinky finger on your cheek bone for support and start applying eyeliner from the middle part of your eyelid. Draw the line as thin or thick – as per your liking – till the end of your lid. 
Step 3: Get back to the start
Now, Once you are done with the middle line at first, go back to front of your eyelid and start drawing a very thin line and join it with the middle line of your eyelid. You can also make it as thick or thin but it is highly recommended that you make it a bit thinner than your middle line. 
Step 4: Winged or Non-winged
This step totally depends on you. If you prefer a winged-eyeliner look you need to open your eyes and draw a wing by following your lower lash line. Now, many people suggest to follow your eyebrow but we recommend you to follow your lower lash line for a safer side. Now join the wing with the end of your eyelid line. You can make it as thick or thin as per your liking. 
If you do not like winged eyeliners, you do not need to follow this step. 
Step 5: 
Once your eyeliner look is complete. The next part is putting on your favorite mascara. If you want to get a more natural yet voluminous look you can choose A'mrij Divine Mascara or Aesthetic lash mascara.  
To apply mascara in the right way, hold it firmly, open your eyes and start rolling the mascara brush against your eyelashes. This method will help you put on mascara and it will not muddle up your eyelashes. 
Tada! you will now be able to achieve a perfect eye look with precision and volume in your eyes thanks to A'mrij eyeliner and mascara. 
Some common mistakes to avoid!
No matter how good your product is, do not make these mistakes to always get that perfect divine look!
Mistake 1: Pulling up or down eyes
Never, ever do that! When we pull eyes and apply the liner it will create cracks, lumps and uneven lines because of the pulling method. Most of us do this thinking it will cut the hassle but it creates more mess!
Mistake 2: Smudge!
Most of the people like to smudge their flawlessly drawn eyeliner to get that perfect look but hey It's totally WRONG!! You need to get the dedicated small angled brush for smudging the liner. Once you are done smudging with your brush, always clean it afterwards to avoid inconvenience for the next time. 
Mistake 3: What comes first liner or mascara? 
It's always the eyeliner! You might have seen people applying mascara before eyeliner but it should be announced as a rule that eyeliner always comes first. The reason is when you put your mascara first it is even harder to put your eyeliner and your mascara might get on your hands and lashes as well. Although you can put eyeliner after mascara but it just feels so wrong!
A'mrij cosmetics promises a great look for your overall makeup at affordable prices and top-notch quality for all skin types. When it comes to eye makeup, especially eyeliners and mascaras; A'mrij is the best. You will be able to pull off your everyday to glam look in the most perfect way, effortlessly. It's a promise!