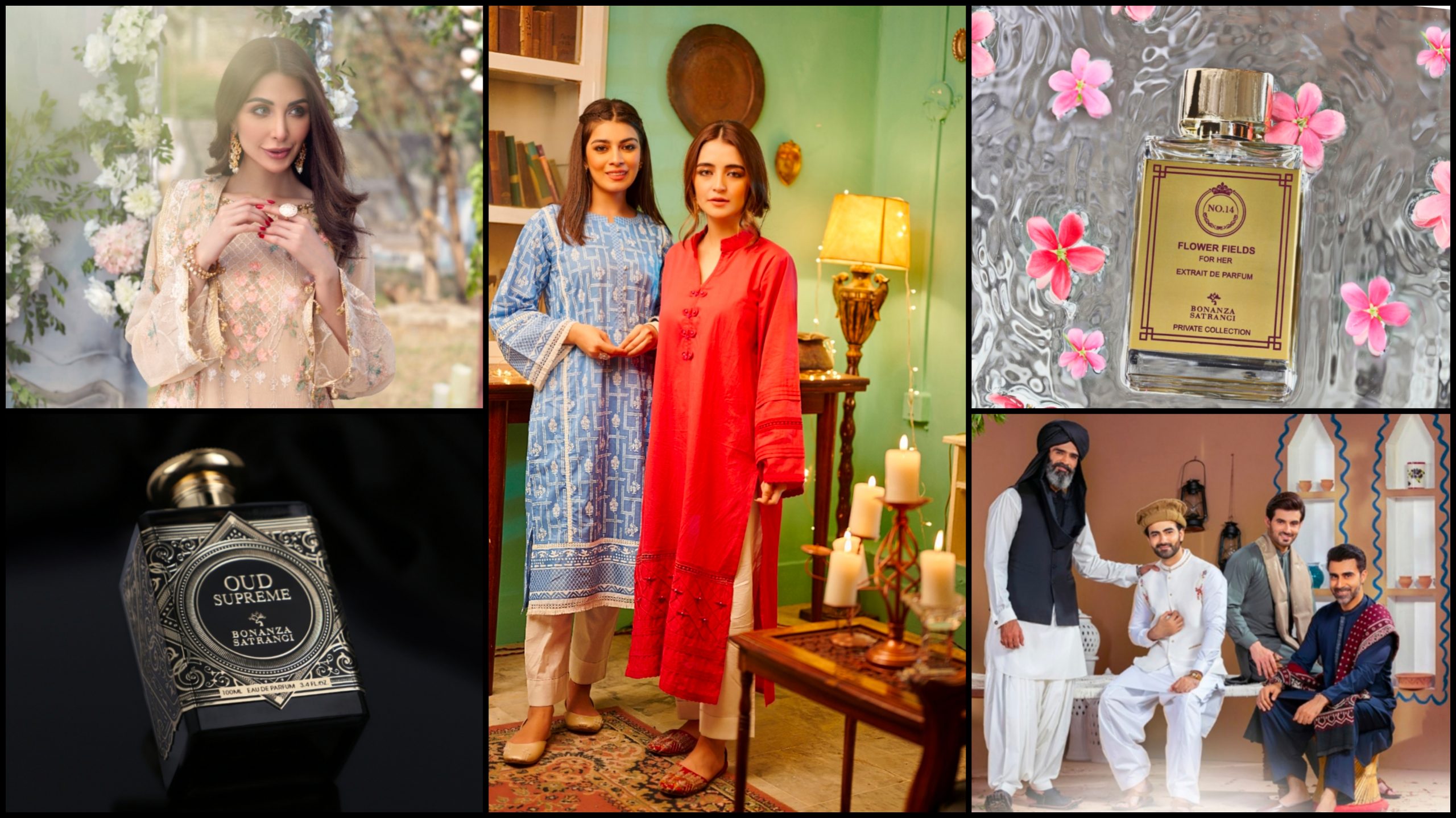 Like every year, Bonanza Satrangi is back to add colour to your Eid with an array of collections that speak to everyone, be it men, women or kids!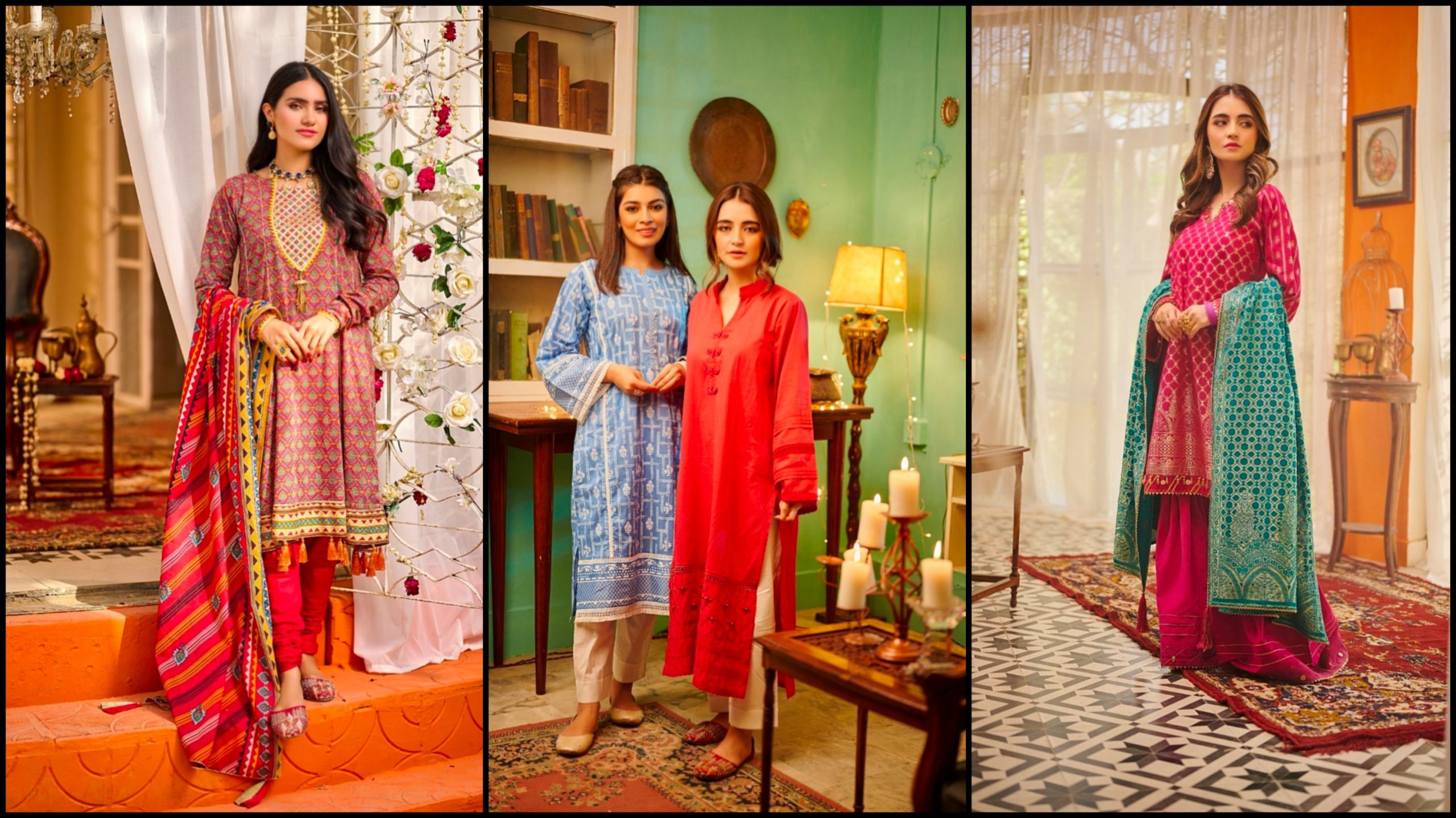 Their Meethi Eid Collection is all set to make your Eid as sweet as the sheer khurma you love having every year. Featuring an amalgamation of of colours, embroideries and textures, the collection has a little something for everyone! From 1 piece options to the elaborate 3 piece unstiched suits starting at only RS 2,280, this collection speaks for everyone!
Bonanza Unstitched Collection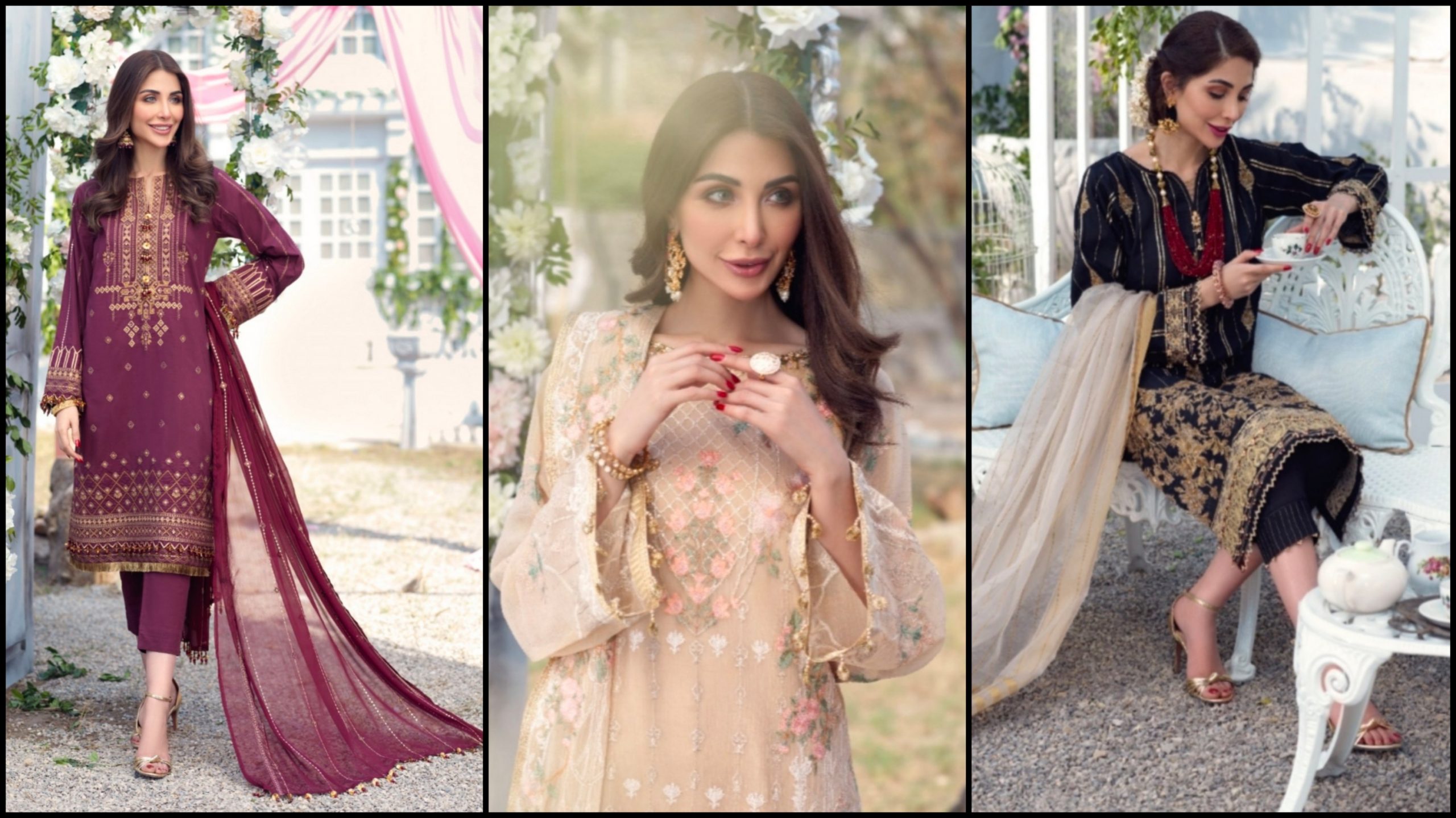 Since Eid is an occasion where we love dressing up in slightly semi-formal attire, Bonanza's Khoob Collection gives you just that! With fabrics ranging from chiffon, maisuri, cotton net and jacquard the collection is a sure shot head turner in our opinion! The collection is also perfect for any other special occasion where you wish to dress up. Not only is the collection already priced reasonably, but as an Eid present, Bonanza is offering a flat 15% off on all the articles, who doesn't love a good bargain?
Bonanza Satrangi Khoob Collection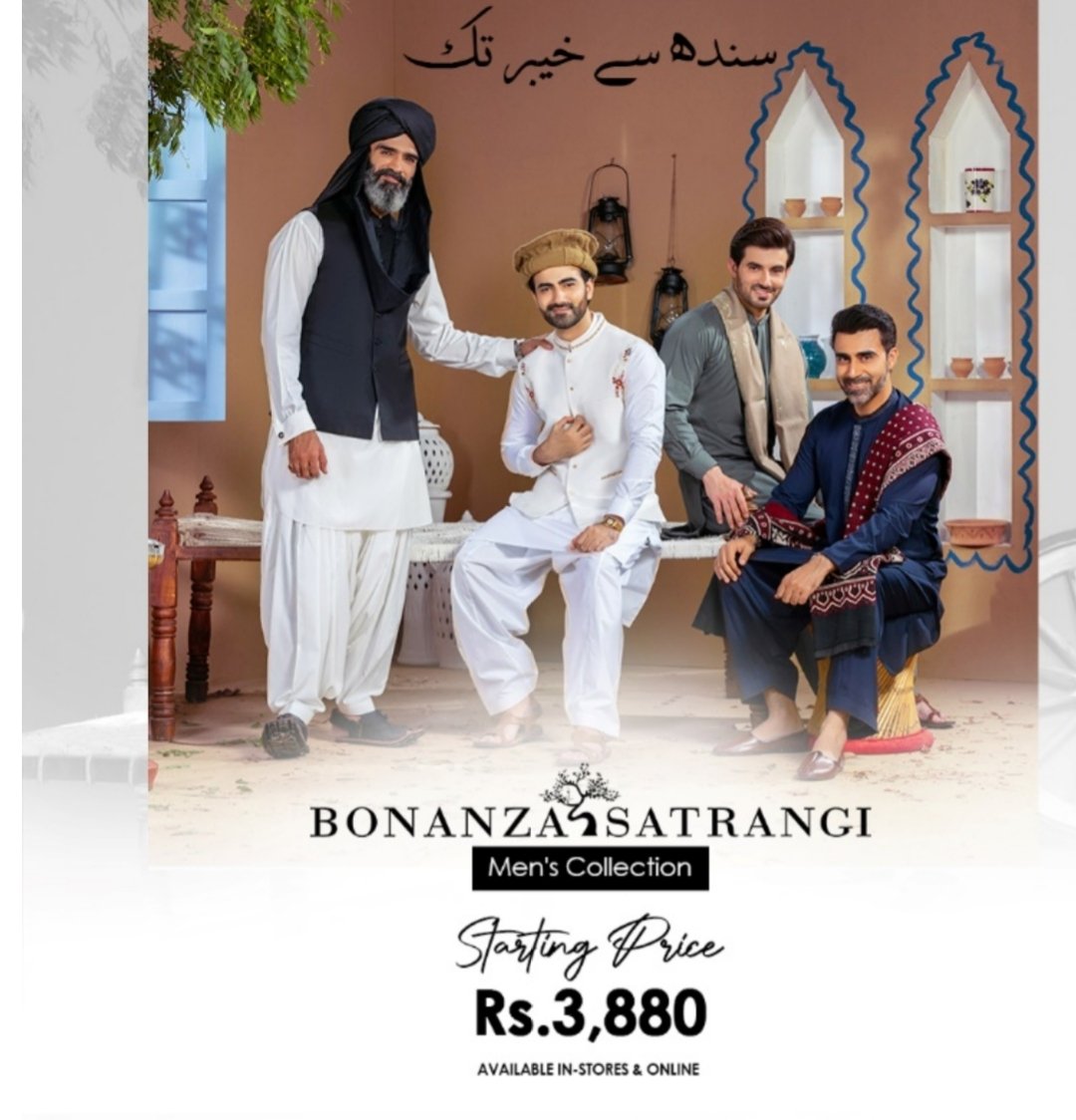 And while we know how much the ladies love dressing up for Eid festivities, men too have this ritual of dressing up and offering the Eid prayers before bringing mithai for everyone! And Bonanza knows how special this ritual is, with their Men's Collection, they've got everyone covered. From people who love wearing simple solids to those who love a little bit of embroidery and even those who love their Chikankari kurtas and waistcoats for Eid. Bonanza has options for everyone offering the finest of fabrics for men which are light, airy and breathable.
Bonanza Men
To take things up a notch, Bonanza now offers a wide variety for your kids as well, making it a complete one-stop-shop for your entire family! From smart casuals to semi-formals, their collection is a kaleidoscope of comfortable yet stylish clothes!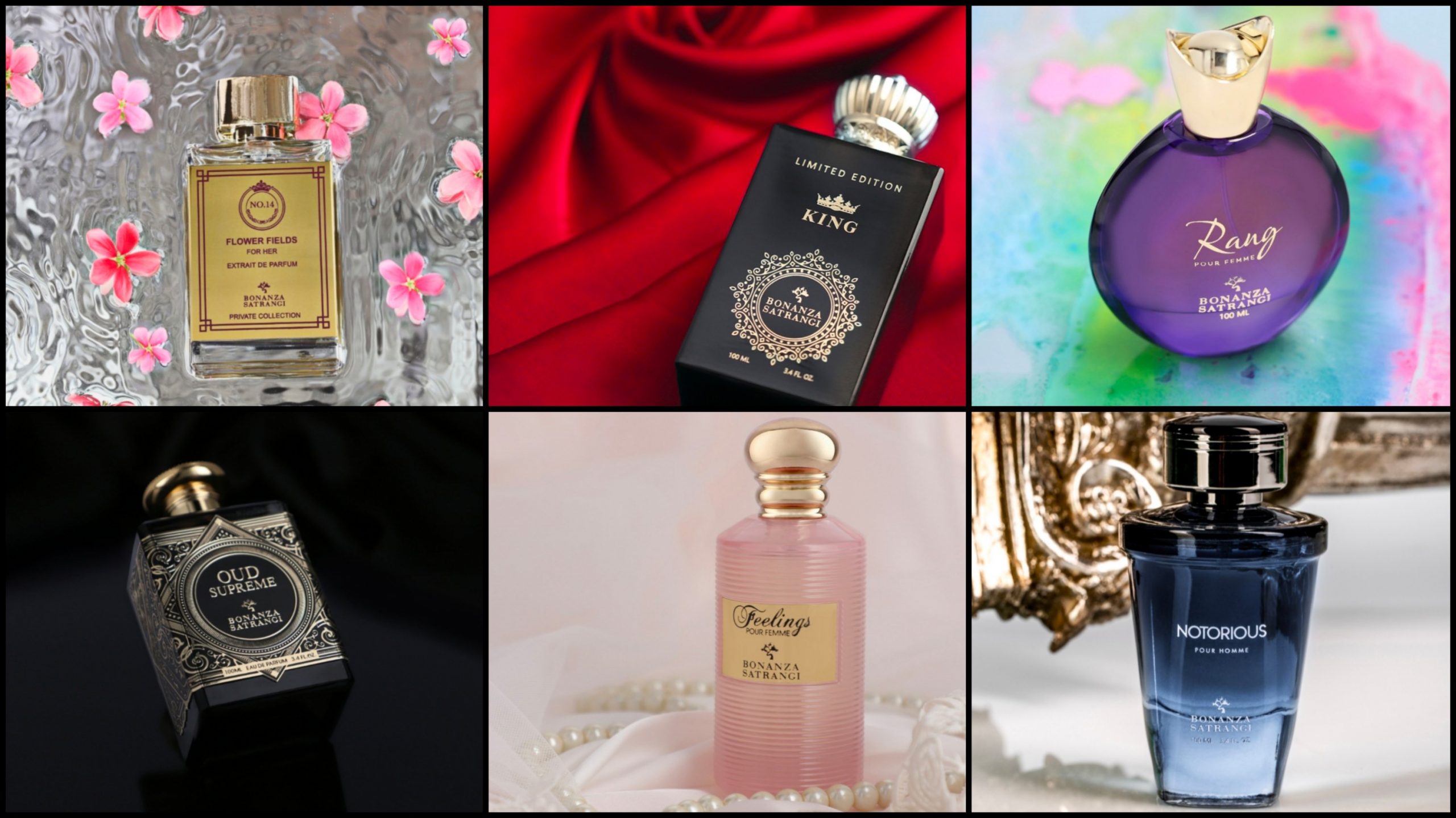 With your clothes out of the way, the next thing everyone turns to is a good perfume! And to cater to everyone's personalities, Bonanza also offers a wide variety of perfumes for men, women and teens featuring your favourite notes! They've got wonderful scents by the name of Notorious, King, Flower Fields, Feelings, Oud Supreme and Rang. From perfumes to mists and body sprays, Bonanza has it all!
Beauty & Fragrance
To help you upgrade your game on Eid, Bonanza also has a collection of cosmetics especially curated for desi women keeping the weather and their undertones in mind! From base products to cheeks, lips, eyes and nails, the cosmetics are not to miss out on!
Bonanza has surely become a household name in a very short time due to the impressive variety that it offers. And especially in trying times like these where the second wave is on the rise, the stores have been very strictly following all the SOPs to ensure their customers' protection. And if you're getting all your Eid essentialist one place, you'll be saving yourself a lot of time! If you're not a fan of stepping out, you can always order online through their website and if the website confuses you, you can very easily contact them via Whatsapp to place your order, can it get any easier? We think not!
Bonanza website: Bonanza Satrangi
Whatsapp Channel: 0300 064 1038