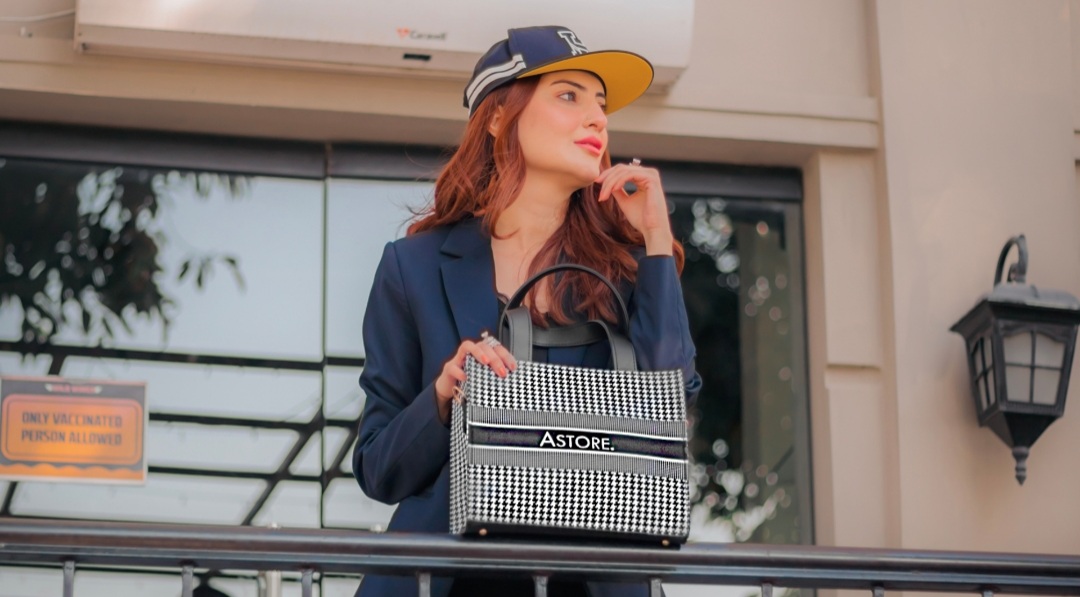 Astore is a leading brand of Bags that is successfully manufacturing and exporting various leather products since 2020. They are putting their utmost effort into providing high-quality and environment-friendly leather products, which Last longer without harming the environment. Astore is the manufacturer and exporter of handbags, footwear, shoulder straps, wallets, jewelry, and other accessories.
Astore aims to produce quality bags and wallets using innovative and sustainable materials such as vegan leather. It is a type of leather made from recycled plastic, pineapple leaves, apple peels, and other fruit waste. Contrary to this, original Leather is made by killing of animals.
Visit the website of Astore www.astore.pk where you can shop for stylish handbags and wallets, available in beautiful, attractive colors and styles.
They are concentrating all its efforts in designing ladies handbags in a way that gives you feelings of uniqueness and elegance. Their professional team is working day and night in creating exclusively unique and distinctive styles of handbags for the ladies to flaunt on any occasion.
View this post on Instagram
At Astore, you will always find something exceptional and extraordinary. They have launched many magnificent designs with mesmerizing colors. The collection at Astore always have something for every woman, regardless of her age and physique. Each style is available in such bright, vibrant, and sober colors that you cannot help take your eyes off.
Team ASTORE.
Their team has grown up to 200 members and having expert craftsmen and designers from different countries. Astore make sure to deliver a premium product at your doorstep, eliminating the hassle of outdoor shopping. Before dispatchment or shipping, each handbag is carefully checked and examined by the logistics team. This process ensures that the product to be dispatched is free of fault and packed in an appropriate way to reach the customer securely. Their after delivery service is such amazing because they call every customer after getting their parcel.
Most importantly their manufacturing unit is located in Pakistan and it is a great source of employment for Pakistani population.
RETURN AND EXCHANGE POLICY
If you want to return or exchange any product purchased online from Astore, There is the policy of free exchange and return of products at any time without any hassle. Moreover, you have the facility to change the color of your purchased article or even you can exchange the previous product with any new article of your choice.
If a customer wants to get a refund of the paid amount, he/she can to do that as well. The refund will be processed as soon as possible and will be made using the same payment method which was used to make the purchase. However, if any product received by the company is not in the same condition as was delivered, no exchange or refund will be made for that product.
Get Your Favorite Ladies Handbags with Premium Quality and Service
The appearance of Astore on the screen is nothing less than a breath of fresh air in the fashion industry. Here you can have your desired wonderful handbags at reasonable prices. The ladies are fond of collecting handbags in different styles and sizes, so Astore is the right place for you, where you can easily go through all the available styles and designs of handbags online and grab your favorite one with just a single click.  Astore provides a wide variety ranging from simple trendy leather bags for daily use to lavish clutches to carry on special occasions. These handbags are not only available at affordable prices but have an outstanding and long-lasting quality, which will never let you down. Their Team is consistently booming with a passion to create, and design handcrafted vegan leather bags with 100% authentic and reliable quality. The superior quality of their handbags reflects the fulfillment of all quality standards, giving you the most refined and remarkable outcome. In the process, different steps are involved such as assembling, raw material (leather), designing, craftsmanship, packaging, and shipping.
How to select the accurate size and style of handbags?
A handbag is usually used to carry your necessities throughout the day, but it is more than just an assembly of leather pieces. It defines and reflects the personality of a woman. Nowadays, most ladies want to carry handbags in different sizes, styles, and colors to go for different occasions.
The handbag has now become a very important part of the wardrobes of every women. Where they are labeled as fashion staples in the modern world, they also possess several benefits for the users.
A wide variety of stylish, trendy, and chic handbags in beautifully attractive colors and styles are available in the market. However, to choose one, depending on the occasion and personality, requires good thinking. Being in style with handbags was never easy for women since many brands such as Astore.pk has made it accessible to pick your favorite product online for any occasion.
Whether you want a shoulder bag, tote, cross body bag, satchels, clutch, a bucket, hobo, or a backpack, you will get a huge and unique range of handbags at Astore.pk to create magic in your wardrobe.
Now, the question arises "what do you want to carry in your handbag? Whether you are a working lady, a college-going girl, or a mother with a toddler, you must choose the size of your handbag, based on your requirements. Mothers always look for a large-sized handbag to carry all of baby's necessities, while a small cute trendy clutch is a signature style for the girls to carry on weddings and parties. Astore cares about you and has launched a wide range of stylish handbags, varying from small to large sizes with fascinating colors and designs, and most importantly it retains the quality, which never let you down.
Create Your Signature style with Astore.pk
Are you planning to have a casual look or a formal one? This question often comes to mind while shopping for handbags. Some girls like to look funky, while others want to look sophisticated, depending on the type of event. For formal attire, a nude-shaded handbag with a minimalist design will be the best option to go for. While for a wedding look, ladies should opt for handbags with bright and vibrant colors. At Astore you can get a variety of handbags, designed in beautiful & attractive styles, in your favorite mesmerizing colors.
Ladies mostly prefer accessories that enhance their personality and add value to their attire. Astore never disappoints in finding a handbag of your choice that fulfills all three things uniqueness in style, high quality, and versatility. These handbags are designed keeping in mind the different preferences of women. If you are someone who loves to carry a tote bag or wants to flaunt a bold-colored shoulder bag, you must visit Astore website and shop from our variety and create magic in your wardrobe.