The self made Pakistan-based international designer Altaf Maaneshia flaunts his unique vision of gen z designs. A passionate and charismatic man who puts his blood, sweat, and tears into every piece he creates. The artist's work is fresh, streamlined and chic. Inspired by neat, trendy, structured cuts, Maaneshia's new brand 'Stitch Bonded' is a lifestyle streetwear brand which gives comfort, personalised design services, fashion and quality at the best price.
Maaneshia started showing an interest in art and design at a very young age. In the village, he would study under a tree which led to him gathering junk and secretly turning it into small sculptures. He moved to Karachi in 1994 where his interest in the arts expanded. He received a Bachelors in Fashion Design from the Asian Institute of Fashion Design (AIFD) and later a Master's degree in Fashion Trends, Marketing and Applied Studies from Polimoda – a private fashion school in Florence, Tuscany. The designer then started working with different brands, including the likes of Louis Vuitton Paris, Nordstrom, Target, H&M and Patrizia Pepe. Charged with a passion to create clothing which narrates a story, Maaneshia launched his own luxury retail brand 'Altaf Maaneshia' and will soon be launching his trendy streetwear brand 'Stitch Bonded'.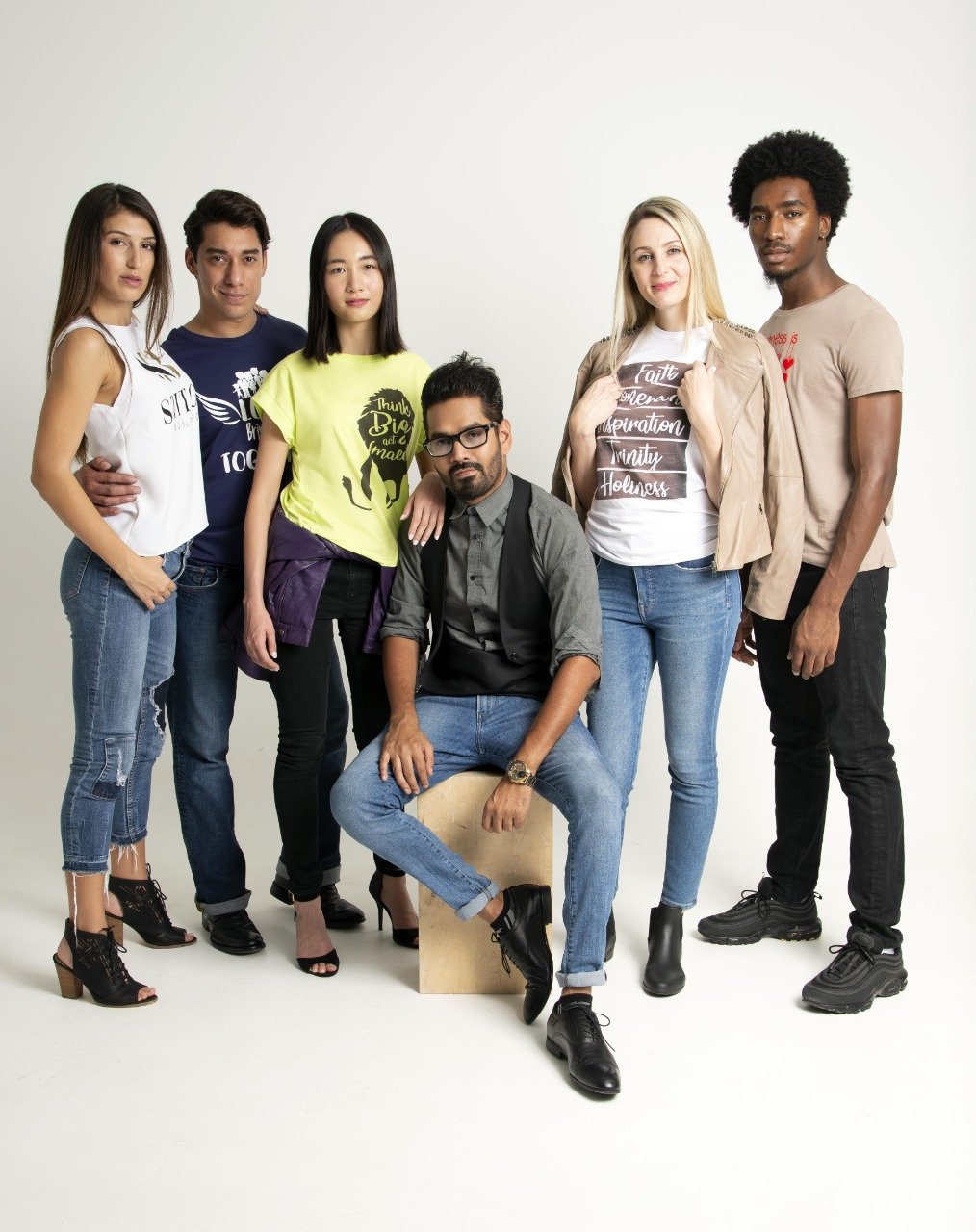 The young designer has showcased his collections in Fashion Weeks across the globe including Art Heart Fashion New York, Los Angeles, Mercedes-Benz Fashion Week, Dubai Fashion Week and Style Fashion Week. At L.A. LIVE he showcased his collection with Betsey Johnson. His first appearance on the silver screen was on America's Next Top Model, cycle 21 as a fashion designer and guest judge. Some say that fashion never sleeps. Well, neither does this designer.
Maaneshia's qualifications and international experience have set him a cut above the rest. His designs are bold and structured. For 'Stitch Bonded', Maaneshia has opted to create all clothing items in Pakistan in the hopes of putting out a positive image of the country. Currently launching in USA, the designer is also on the lookout for franchisees within Pakistan. With no signs of slowing down, we know Maaneshia will continue to outshine!