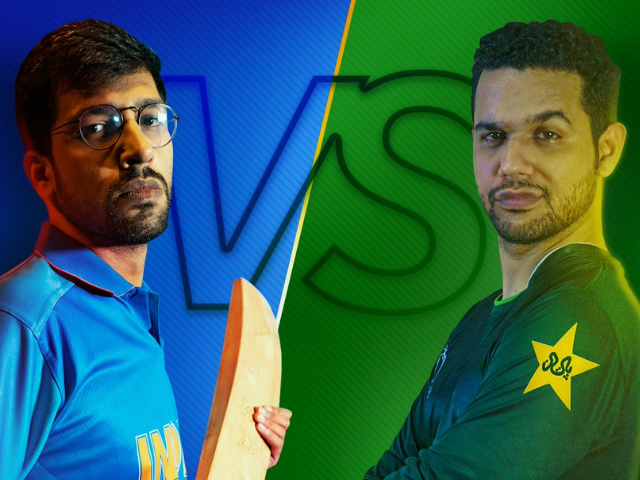 Ali Gul Pir is one of the most talented content creators we have in Pakistan. The 'wadeiray ka beta' famed comedian turned rapper was recently approached by Indian YouTubers Being Indian for a fun 'Pakistan vs India' rap battle ahead of the upcoming World Cup match between India and Pakistan on 16th June.
Guys so 5 days back, I was approached by an Indian YouTube channel called #BeingIndian to participate in a rap battle with them regarding #PAKvIND cricket match. I agreed! Then v worked day n night to produce the video. Will be releasing it today, in a bit. Hope u like it #CWC19 pic.twitter.com/rN4RdimPUV

— Ali Gul Pir (@Aligulpir) June 13, 2019
The rap battle was finally released yesterday and since then has gathered a ton of appreciation, love and encouragement from both sides of the border!
The video is exactly what cricket banter should look like, harmless, fun and light-mooded amidst the hostile environment and cross border tensions. The video was appreciated by celebrities and fans and features Akbar Chaudry, Amtul Baweja and Usman Mazhar:
Absolutely hilarious must watch…Good stuff @Aligulpir https://t.co/Khy31LFC0i

— Fakhr-e-Alam (@falamb3) June 13, 2019
RJ Dino too, appreciated the efforts:
Dude this is epic 🙌🏻 https://t.co/4L3iAUCnUx

— Dino Ali (@iDinoAli) June 14, 2019
The rap battle was also widely appreciated by fans:
Excellent Rapbaazi by @Aligulpir @Beingind 👌🏼 maza aa gaya 😀 !! Guys do watch it 👇🏼 it's about #PAKvIND #CWC19
Pakistan VS India Rap battle | Ali Gul Pir ft. Being Indian https://t.co/hzfdBGx4cP via @YouTube

— Raza Zaidi (@Razaazaidi) June 13, 2019
Many shared the video, wishing tons of good luck to the team:
@Aligulpir well done ! Must watch rap battle with an Indian group regarding the PAK vs IND match. Wishing @TheRealPCB team and @SarfarazA_54 best of luck for the game ! https://t.co/FsYpbnMmVU

— Farhan Ahmed (@farhanahmed786) June 13, 2019
People have been loving it!
OMG it's so entertaining😃
Go watch it now..#PakvsInd#ICCWorldCup2019#PakistanZindabaad https://t.co/shaMvqUynI

— Kainat 🇵🇰 (@K_Asif_2001) June 13, 2019
Many found the rap battle to be a breath of fresh air amidst the hostile environment:
So good to see such ventures despite the rabidly hostile environment between the two countries. People to people contacts are the way forward, yet (or hence?) they're most restricted. #Amankiasha https://t.co/jD4m4xm6jW

— Bilal Abbas (@abbasbilal) June 13, 2019
Many agreed that it's just a game and people should not get too carried away watching it!
@Aligulpir good job… But let's keep it healthy Competition and try not to get carried away in emotions. Let's have a good game and may the best team win 👍 for this match it will be Pakistan https://t.co/iLfMvD9peO

— Jerjees Seja (JJ) (@Jerjees) June 13, 2019
Ali Gul Pir said the aim of the video was to have fun and enjoy:
Yes! The whole lyrical content from both sides is only focused on sports, no politics and in the end, I reinforce the fact that this is just a game. The main thing is to have fun

— Ali Gul Pir (@Aligulpir) June 14, 2019
Ali Gul Pir received positive and encouraging comments on his YouTube channel and Facebook page as well, people were loving every but of the rap battle, even the Indians!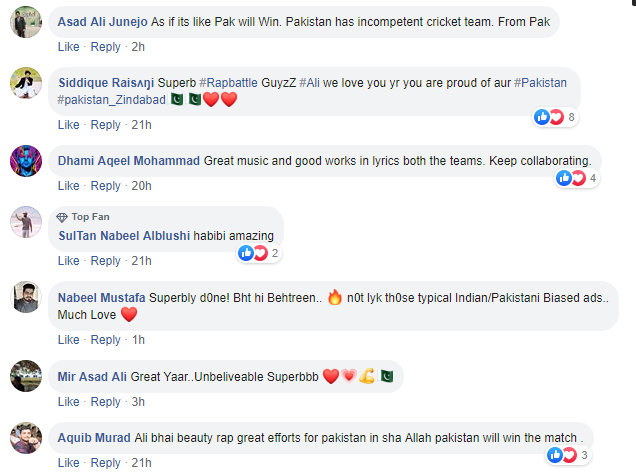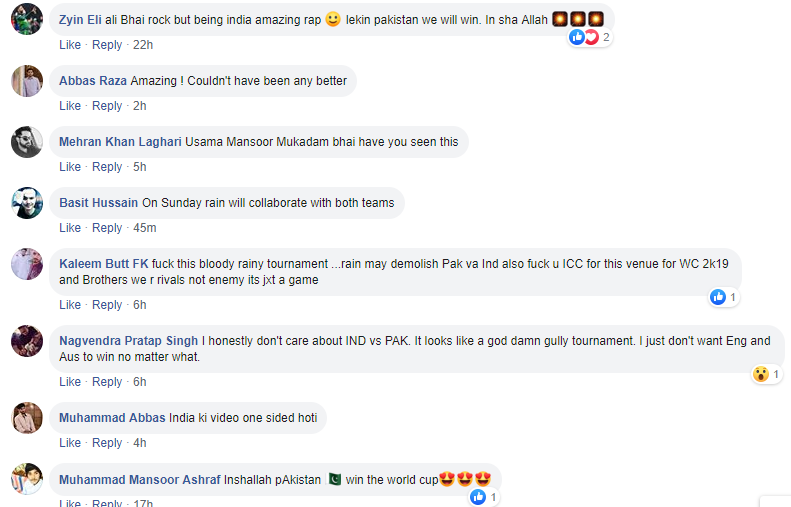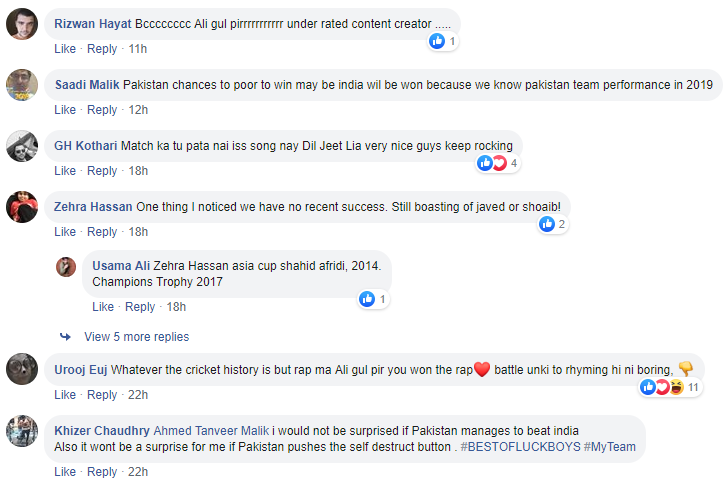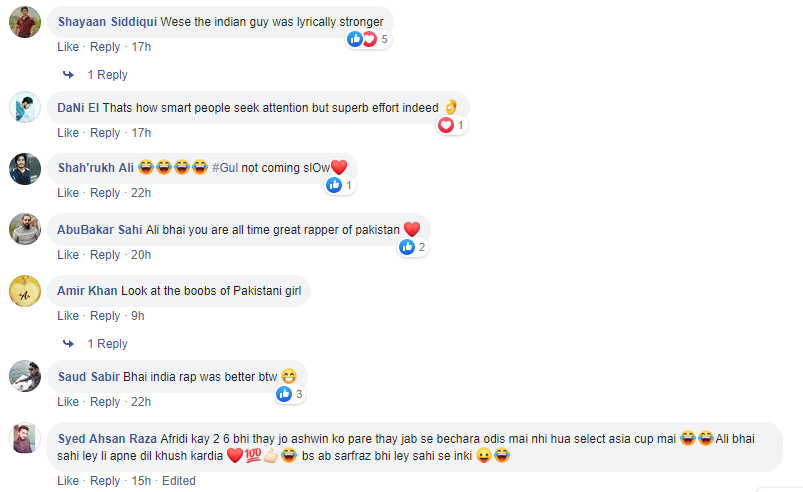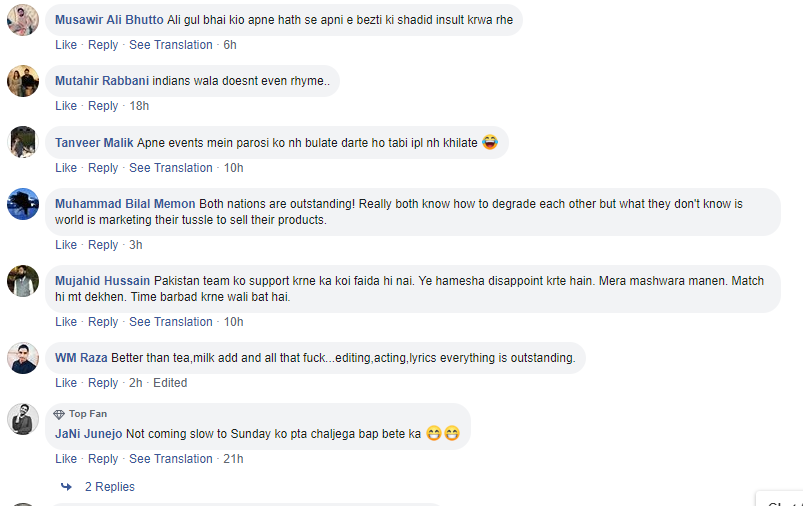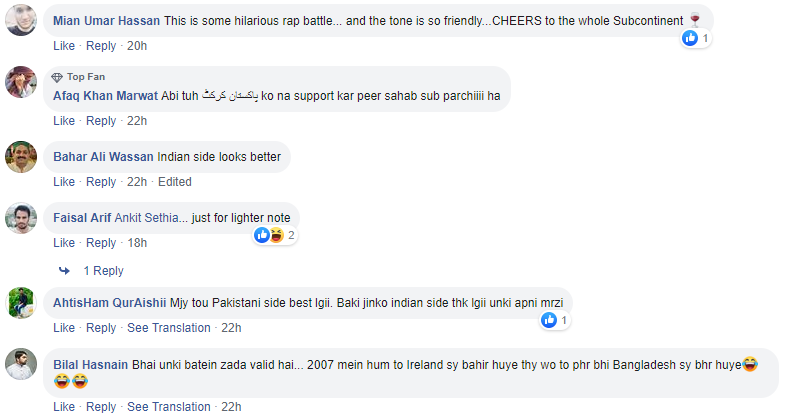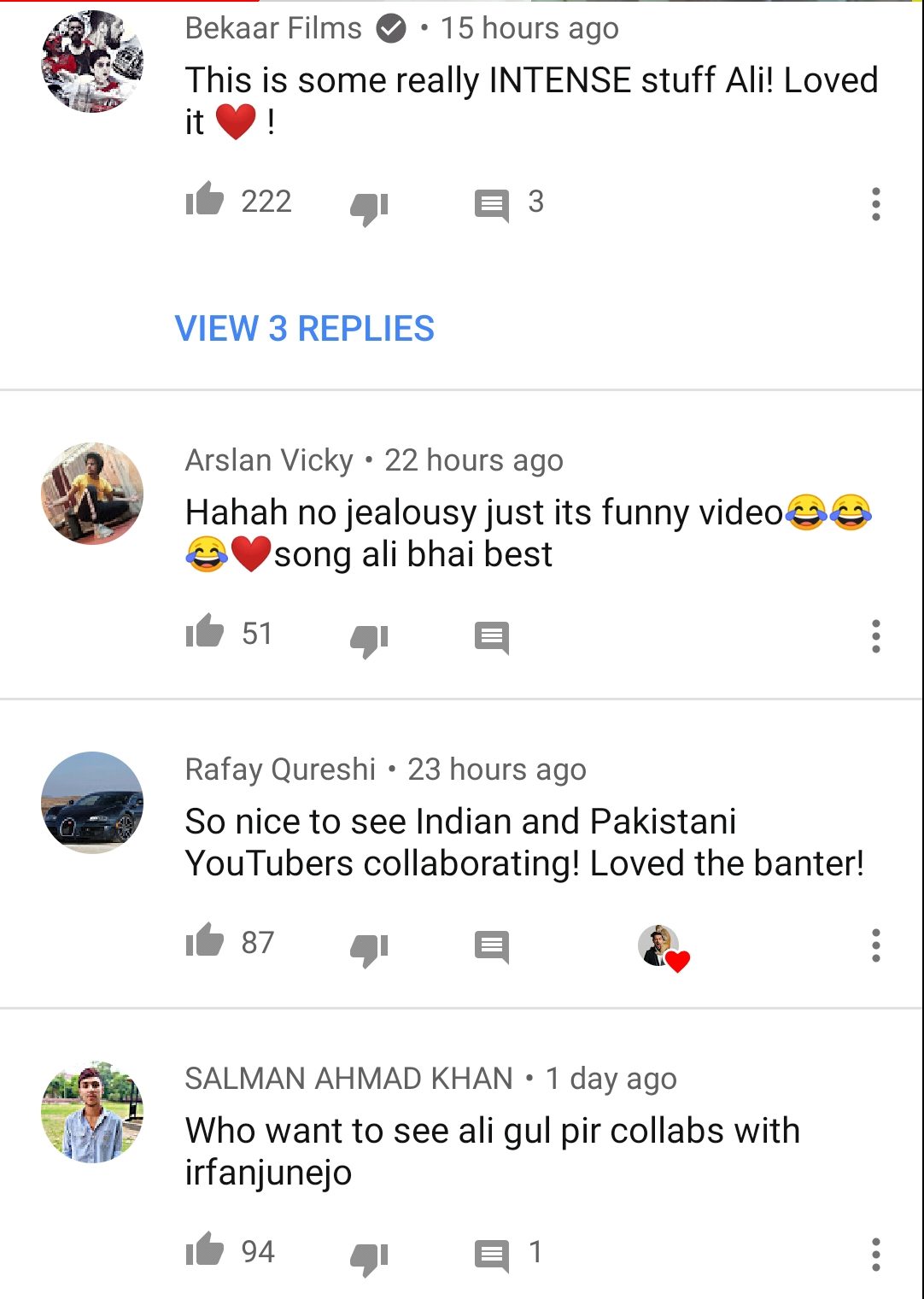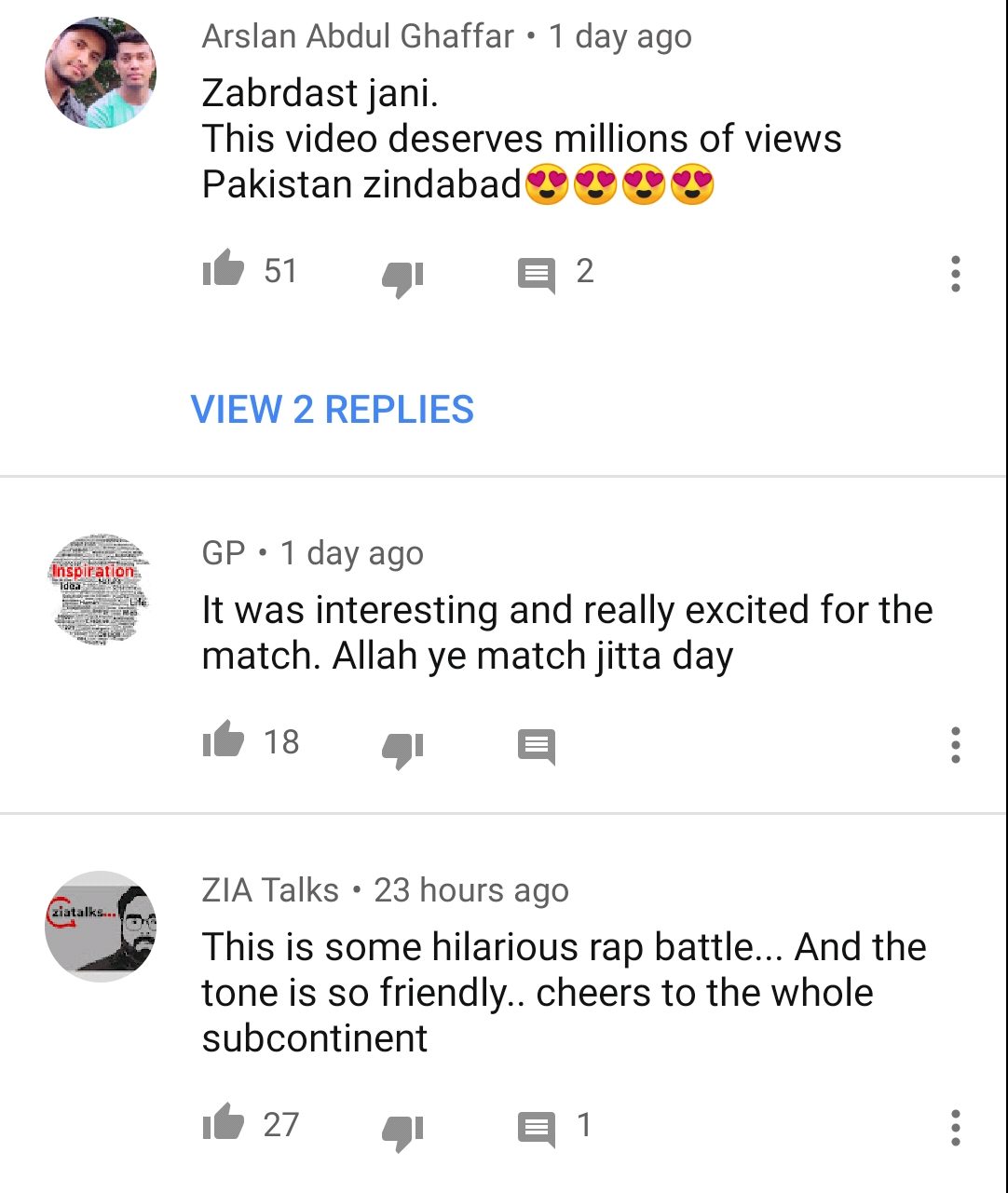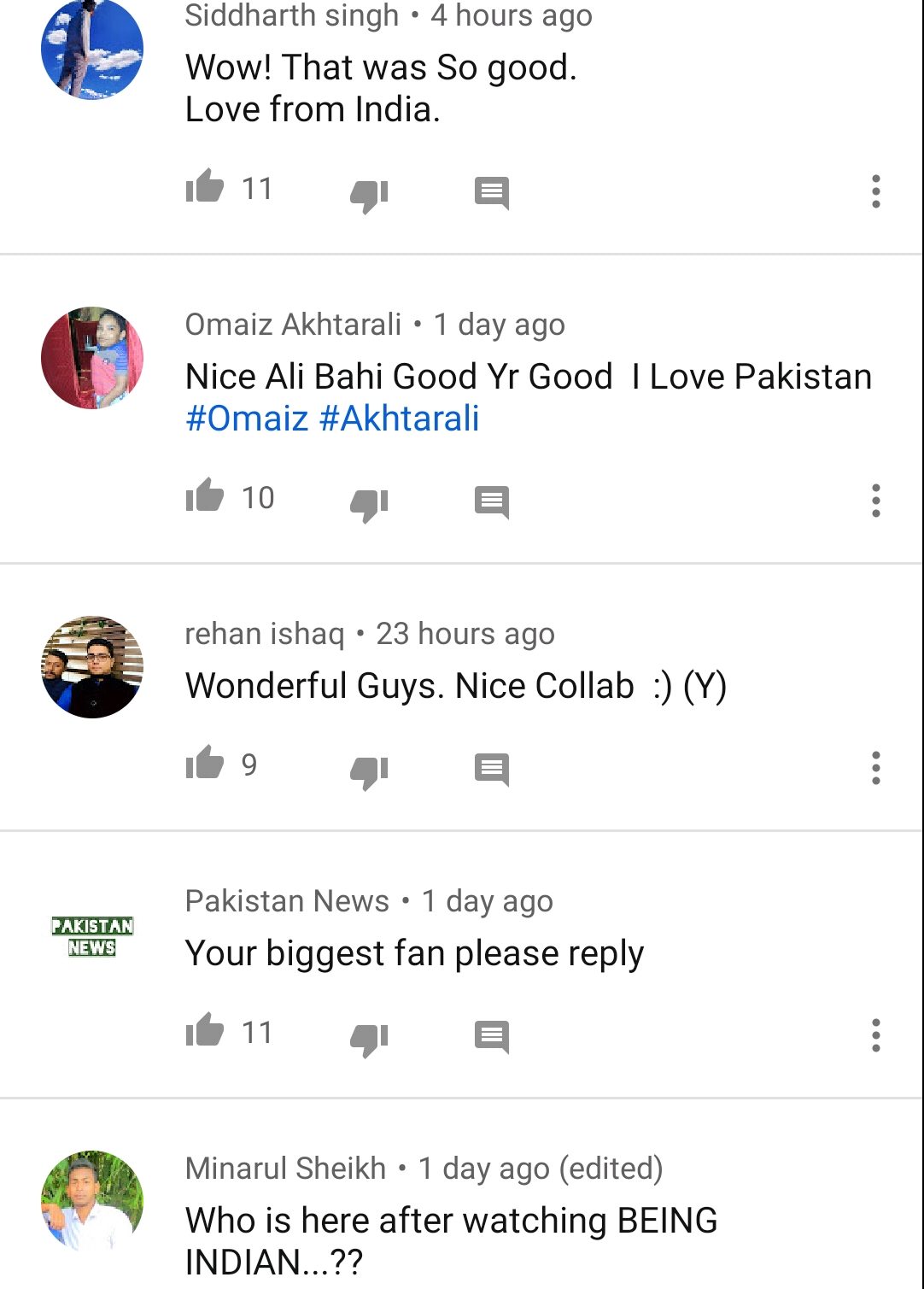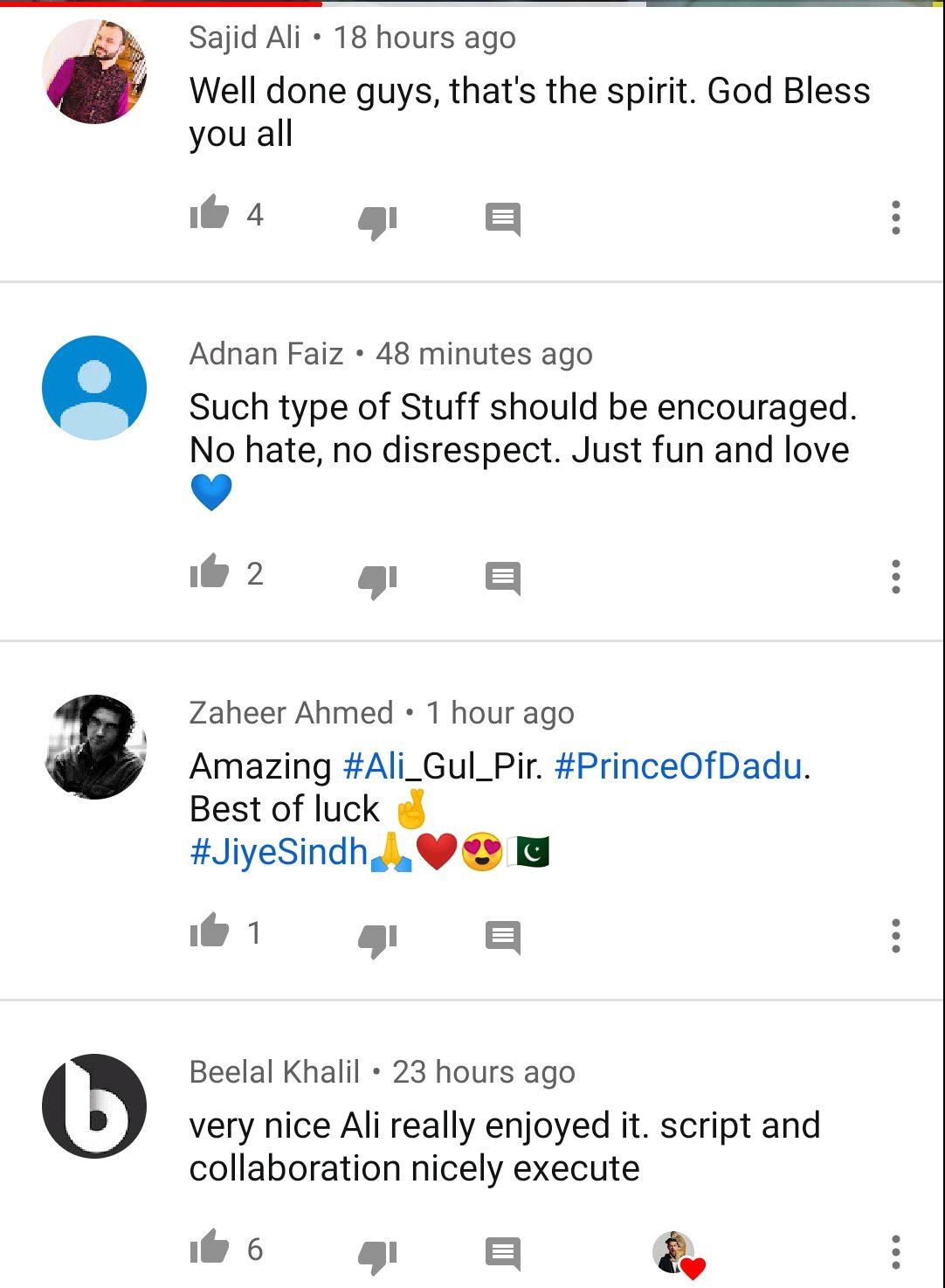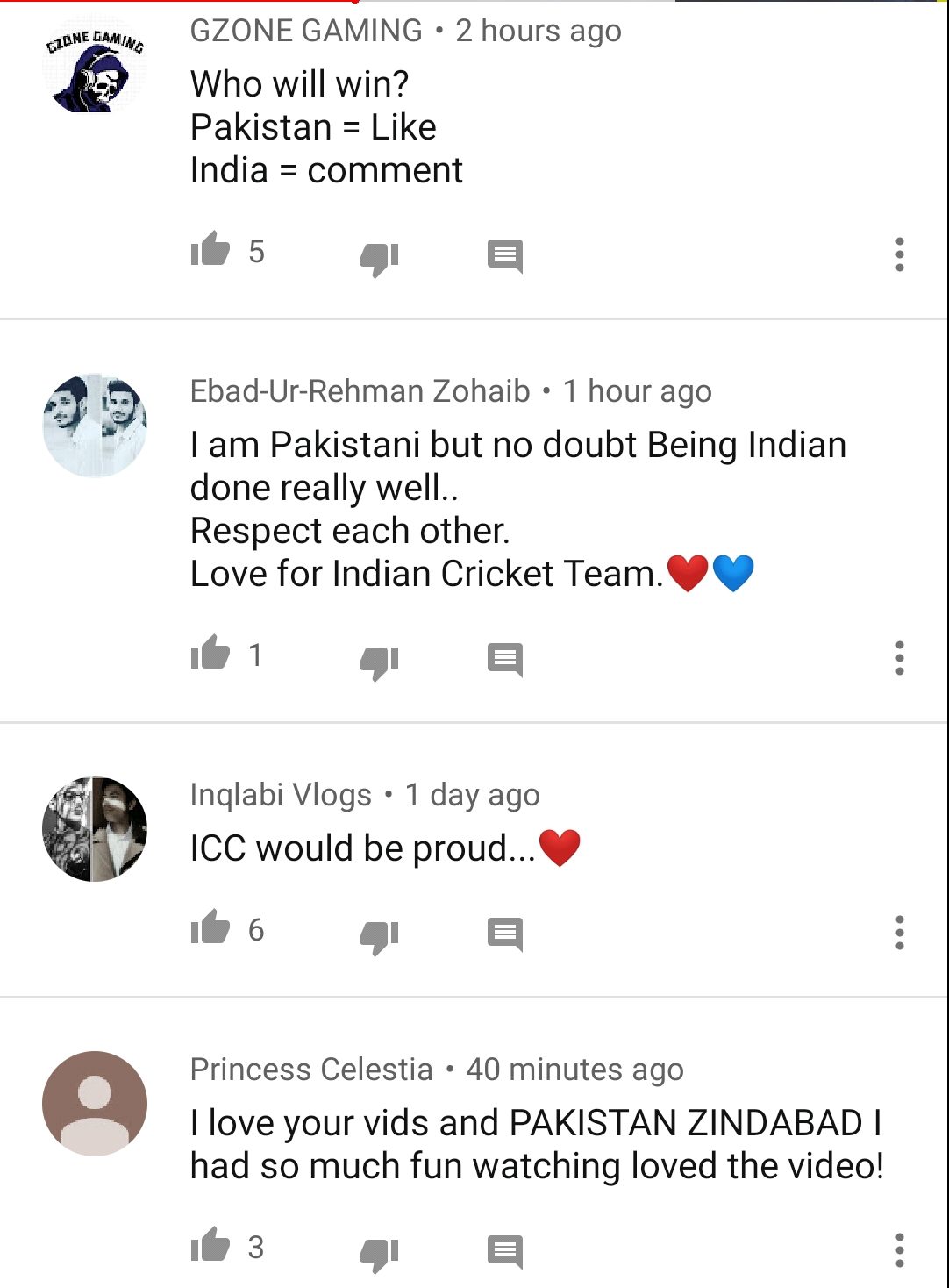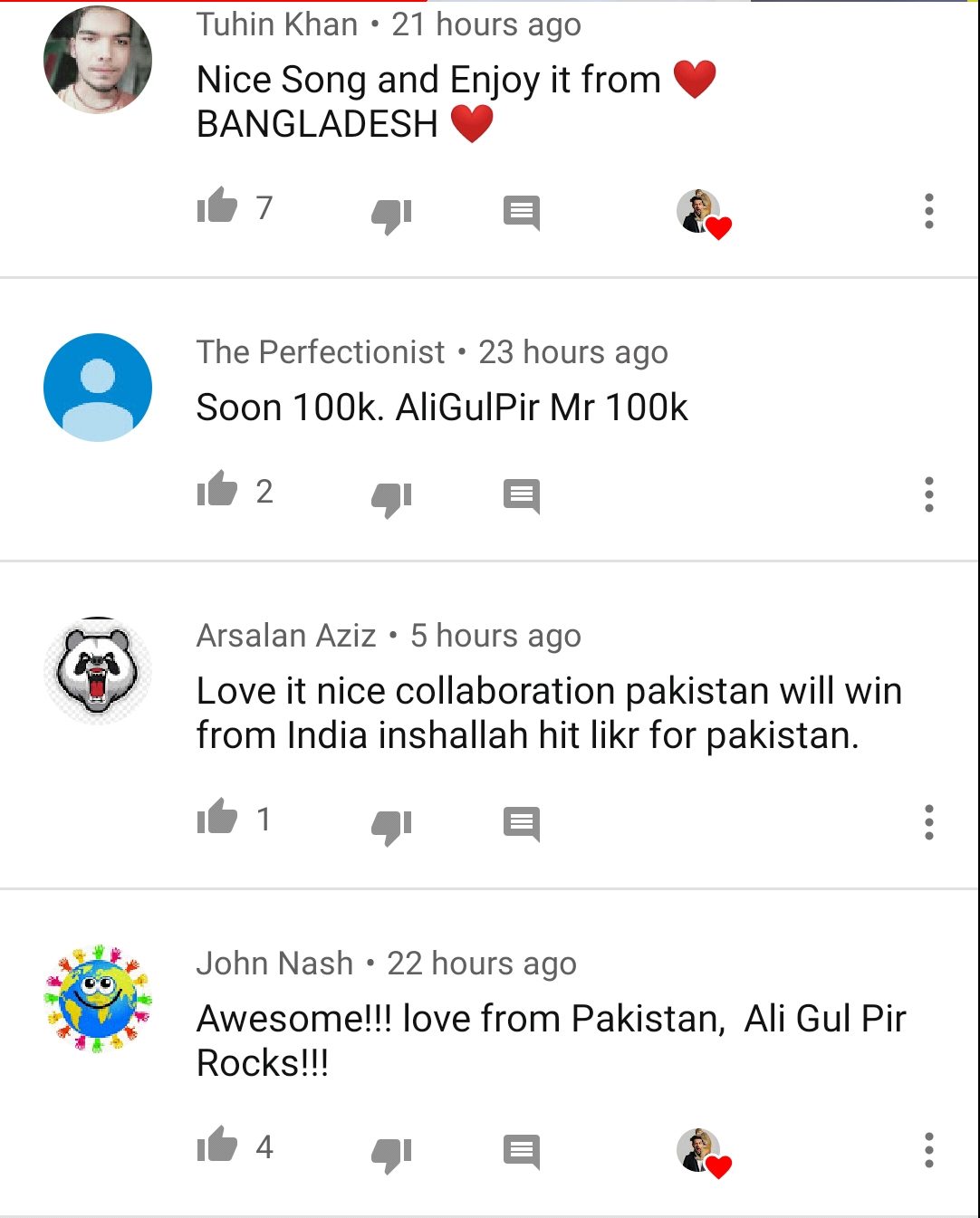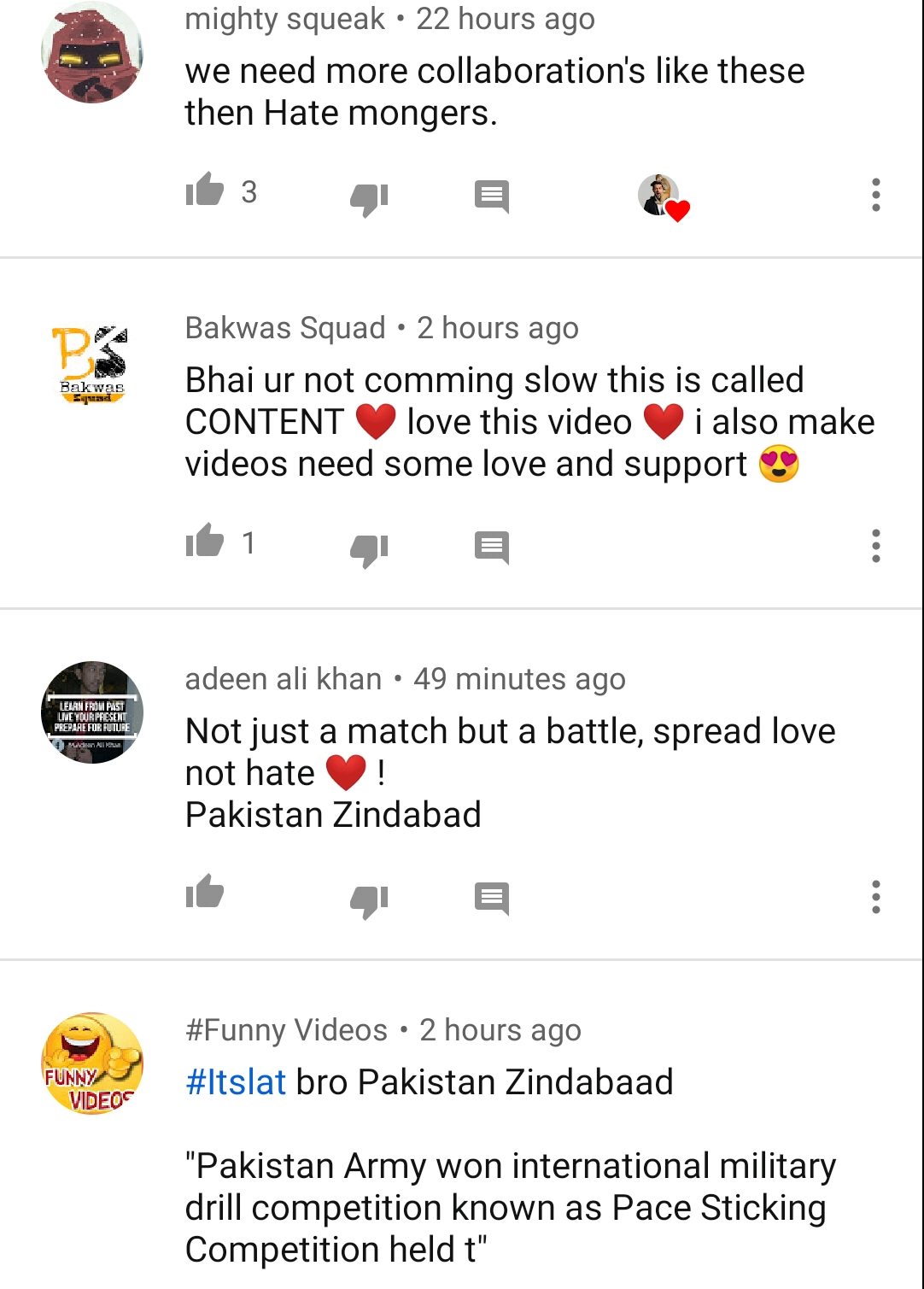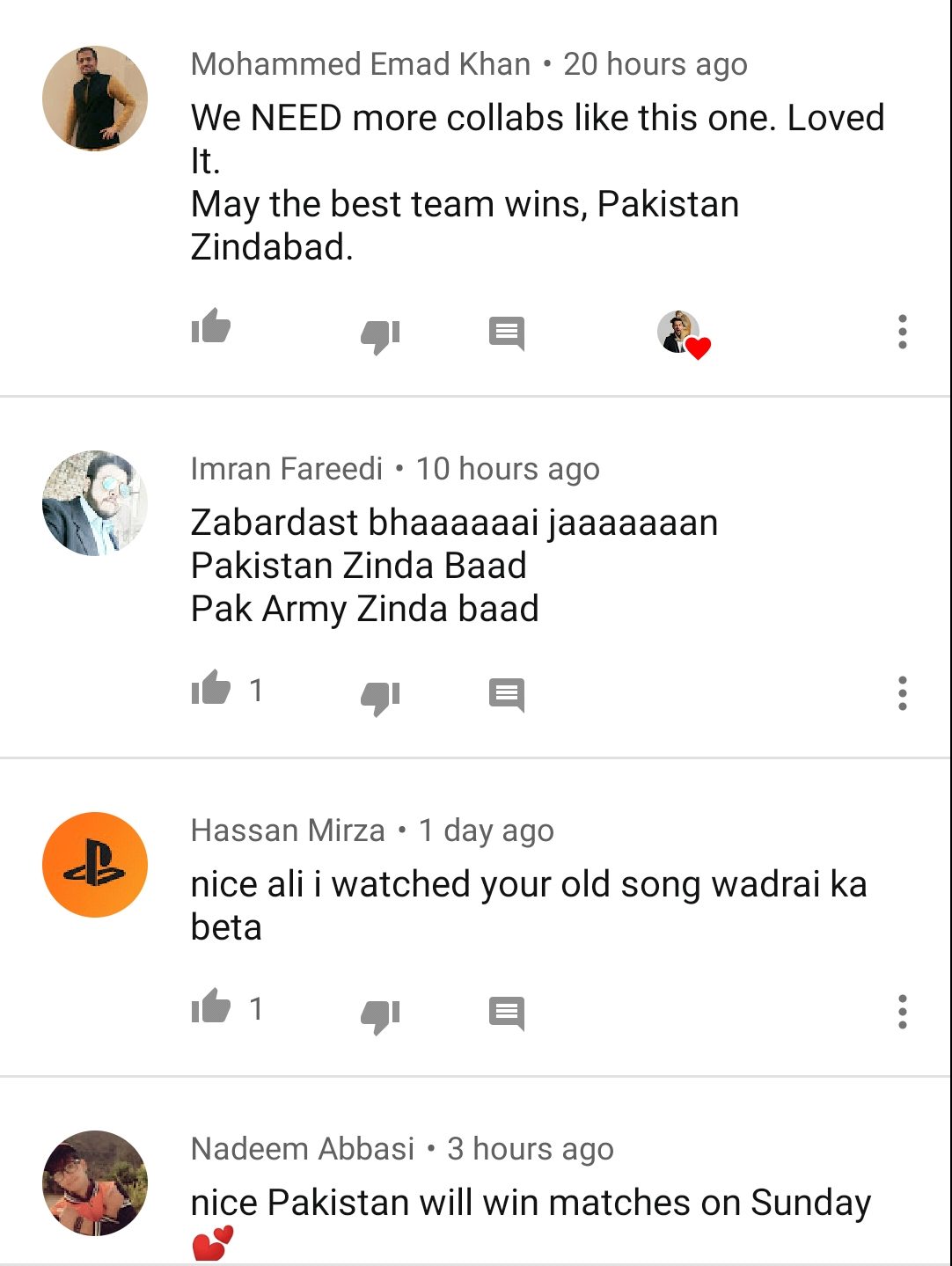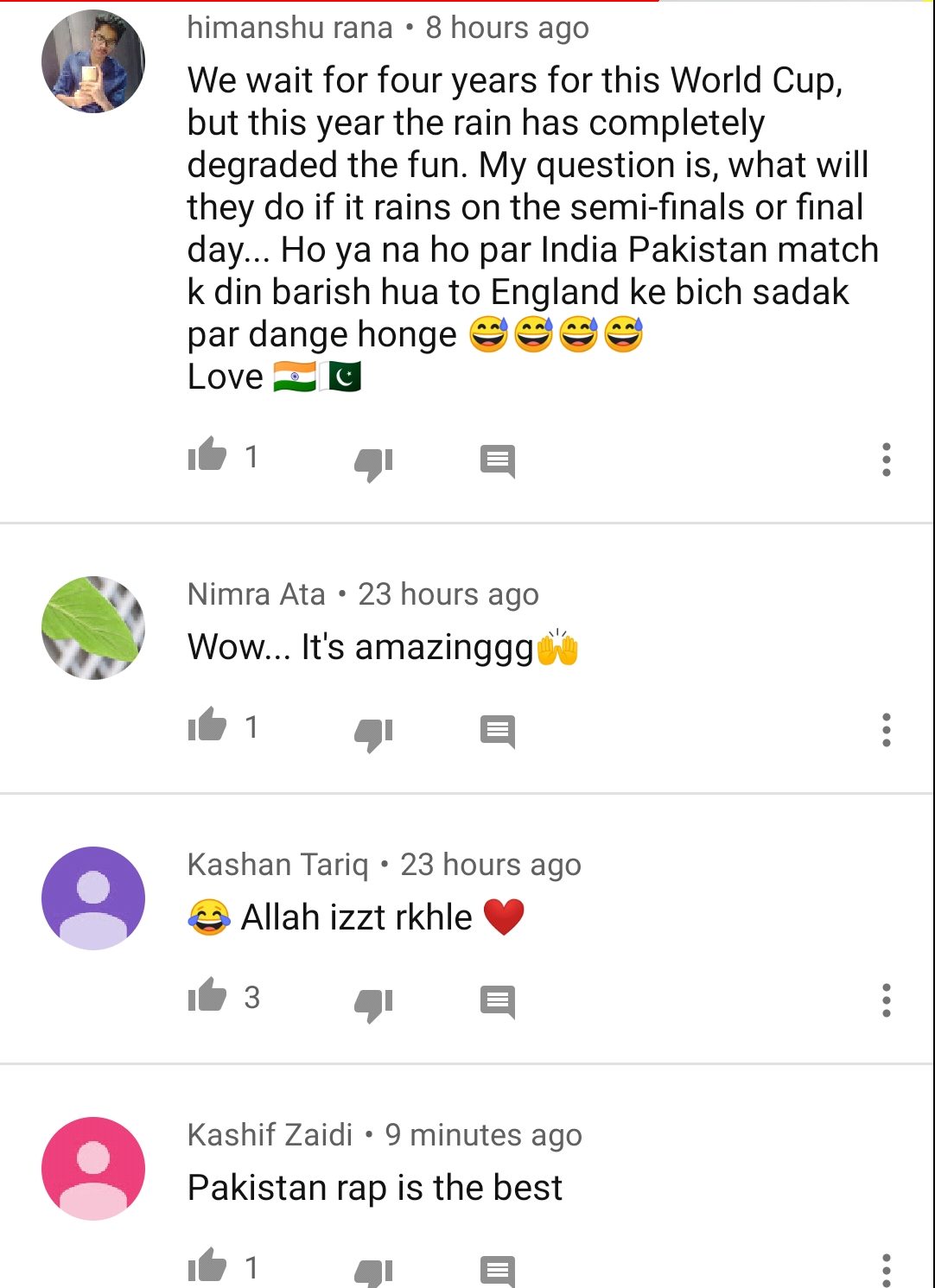 At the end of the video you see Ali reinforcing the fact that cricket is just a sports and wins or losses should not be taken too seriously, it's all about enjoying ad having fun at the end of the day. What do you think about the rap battle? Let us know in the comments below, and may the best team win!