Our hair frequently gets overlooked when it comes to self-care. To be honest, we meticulously take care of our bodies and skin, but what about our hair? They are after all equally vulnerable to the merciless assault of the environment. Additionally, we subject our hair to a bombardment of harsh chemical-filled products, chemical treatments, and heat styling. But it's easy to overlook the fact that our hair plays a crucial role in our personality.
Fix That Damage: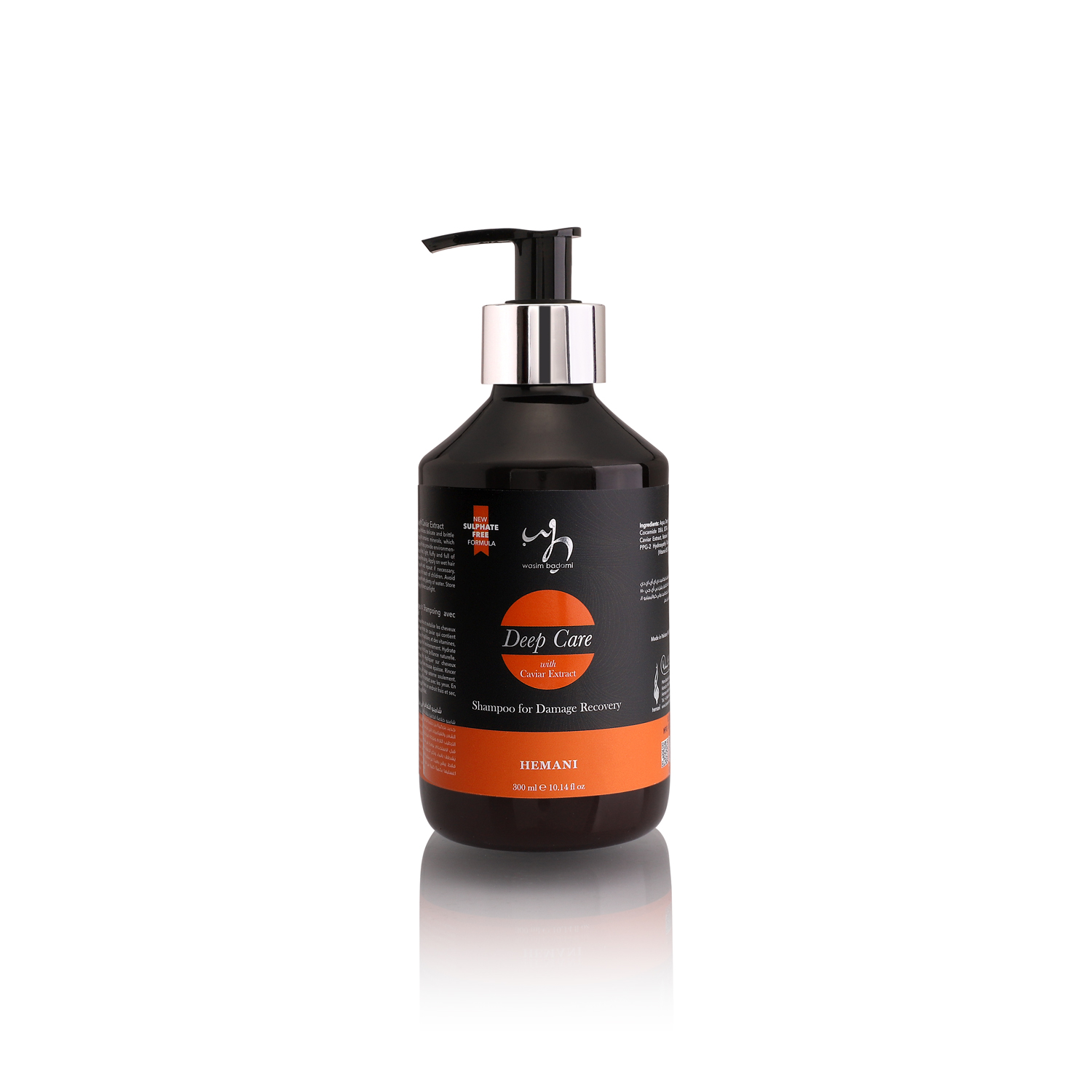 Most women report having dry, damaged hair as their most prevalent hair issue. Does your hair also experience breakage and brittleness? There are shampoos that go above and beyond simple washing to provide your hair with the nutrition and protection it requires to address such a serious hair problem. One such shampoo is WB by Hemani's Damage Recovery Shampoo with Caviar Extract, which is not only 100 percent organic but is also a game-changer for dry, damaged hair. In addition to cleansing your hair, this shampoo revitalizes it. The caviar extract is a treasure trove of vitamins and minerals that fortify the fiber in your hair and shield it from the damaging effects of the environment. Your hair will be naturally moisturized, silky, and shiny. That's not all, though; this shampoo also contains natural herbal extracts including ginseng, bilberry, ginkgo, hibiscus, and Asiatic pennywort. Your hair and scalp will receive deep hydration from these ingredients, leaving your locks nourished and lustrous.
Everyday Lovin':
Are you sick of putting up with split ends, dull, dry hair, and hair loss? We'll explore shampoos for daily use that have natural components like onion and garlic added to them. These powerful components promote healthy scalp conditions while promoting strong hair regeneration. They are high in antioxidants, vitamins, and minerals. These extracts' antibacterial properties combat dandruff, split ends, hair loss, and dryness to keep your hair healthy and hydrated. The Garlion Shampoo with Onion and Garlic by WB by Hemani is made up of all these components. This natural powerhouse of a daily mild shampoo thoroughly cleanses your hair and scalp, leaving them feeling nourished. Lately, onion and garlic extracts for hair have become quite popular, and for good reason—they have a multitude of wellness benefits. The antioxidants, vitamins C, B6, folic acid, and sulphur found in onions help to promote healthy hair renewal and a healthy scalp. With its antimicrobial characteristics and selenium concentration, garlic promotes the growth of thick, healthy hair, giving your hair a natural shine and strength.
All hair types can benefit from this shampoo since it contains Pro-Vitamin B5 (Panthenol), which locks in moisture and keeps your hair nourished. With Garlion Shampoo, you may say good-bye to weak, brittle hair, early greying, hair breakage, and other hair problems.
Get Done With Dandruff: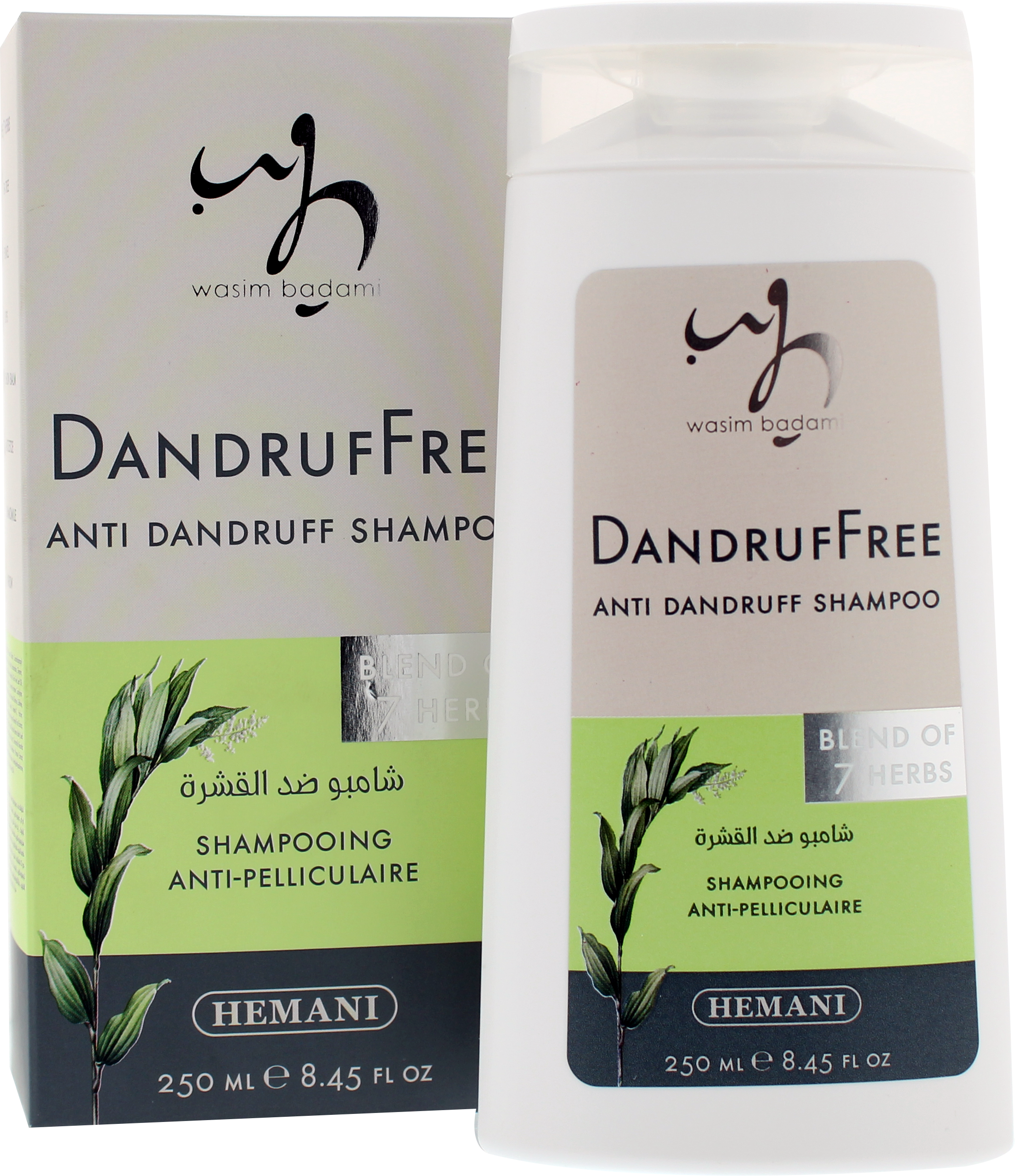 The battle against dandruff may never end, so why choose something artificial or loaded with harsh chemicals when Mother Nature offers a natural cure for this problem? Products for hair that are enriched with caffeine and tea tree oil provide a natural solution. WB by Hemani's Dandruff-Free Anti-Dandruff Shampoo can work wonders for all your dandruff woes. This all-natural, deep-cleansing shampoo is formulated to prevent dandruff while strengthening the roots and strands of your hair.
Your scalp's natural defenses are activated by the special blend of herbal extracts, vitamins, and amino acids, keeping you dandruff-free. While caffeine stimulates hair growth and prevents hair loss. Tea tree oil efficiently heals dandruff and avoids the buildup of excess oil. The seven-herb botanical mix moisturizes and calms your scalp, making your hair lustrous and full of volume.
Herbs for Hair:

In a world where hair care typically involves synthetic concoctions and harsh chemicals, going back to the basics and the wisdom of nature itself is truly refreshing. The 7-in-1 Blend of Herbs Shampoo by WB by Hemani is a gentle yet potent product. It serves as a reminder of the transformative power of adding herbal extracts to your daily hair care routine. This unique shampoo contains seven distinct herbal extracts, each of which has unique advantages for the health of your hair. Your hair will love the powerful blend of chamomile, rosemary, watercress, nettle, garlic, arnica, and ivy. By highlighting that it is "sulfate-free," "silicone-free," and "paraben-free," this shampoo makes a natural commitment to the welfare of your hair. This makes it all the more compelling to be included in our hair care regimen because we're confident it won't have any negative effects.
Mask and Condition: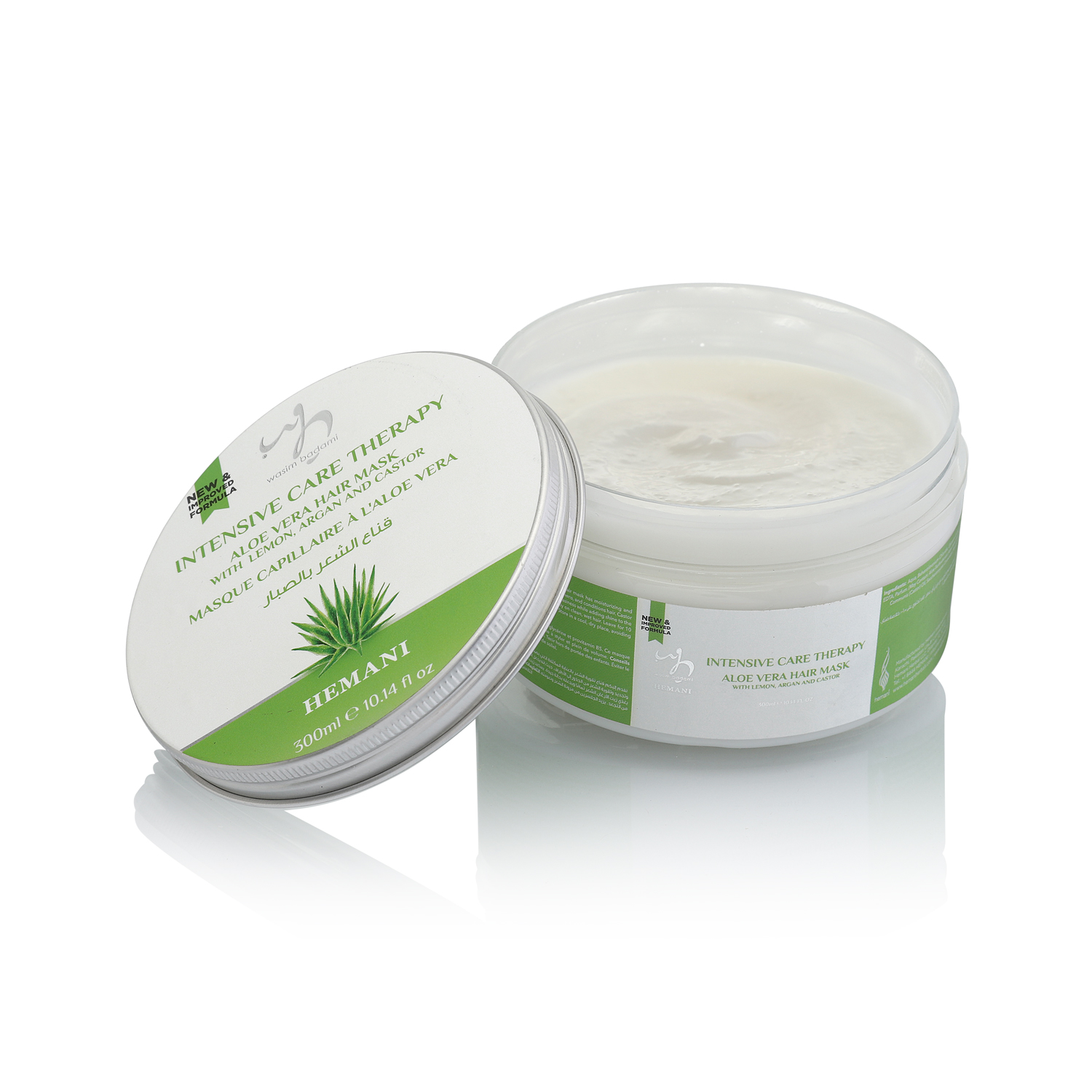 Shampoo is only the first step in the process of revitalizing hair. A holistic hair care routine must include hair conditioners and treatments, especially those loaded with natural ingredients.
Ingredients from nature that provide hydration, strength, and protection for your damaged hair include aloe vera, castor oil, argan oil, and other botanical extracts. Natural hair masks and conditioners repair and renew without having any negative side effects, guaranteeing that your hair are not only healthy-looking but also really renewed from root to tip.
With WB By Hemani's Cocoa-Mazing Hair Mask & Conditioner, you can achieve fuller, thicker hair. This amazing cocoa butter-infused hair softening mask strengthens your hair and reduces split ends, breakage, and brittleness.
For a more intensive hair care experience, you might want to consider utilizing aloe vera-based hair masks like WB By Hemani's Intensive Care Therapy Aloe Vera Hair Mask. Aloe vera and organic oils including castor, argan, flaxseed, lemon, and macadamia are added to this mask, which is an effective source of hydration.
Your hair are moisturized, strengthened, and nourished with aloe vera, while castor oil encourages strong growth. Argan oil provides intense hydration and conditioning, lemon oil manages greasiness and dandruff, and macadamia and flaxseed oils support the growth of healthy, lustrous, and frizz-free hair
Some Serum Business: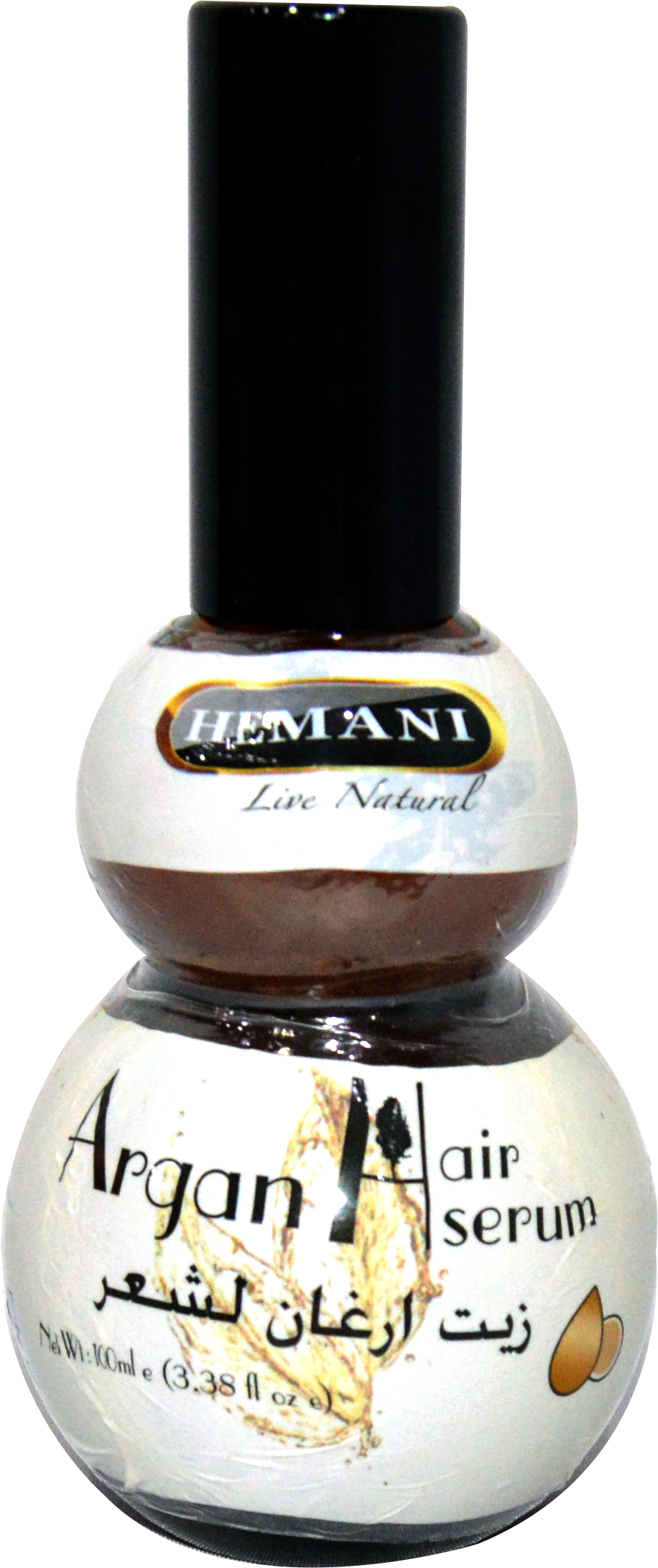 Argan oil has established a reputation for its exceptional qualities, including the capacity to heal split ends and prevent breakage. When you're done caring for your hair, give them a little extra TLC by sealing in the moisture with a hair serum like WB by Hemani's Argan Hair Serum. Without being too greasy, it leaves your hair feeling pleasantly conditioned.
You can take care of a number of hair problems by using these helpful methods and considering products with nothing but natural ingredients. The route to beautiful hair starts with taking care of it, as they say, "the journey to beautiful hair begins with taking care of it. So start this journey, make hair care a priority, and enjoy the charm and confidence that come with lustrous, healthy locks.