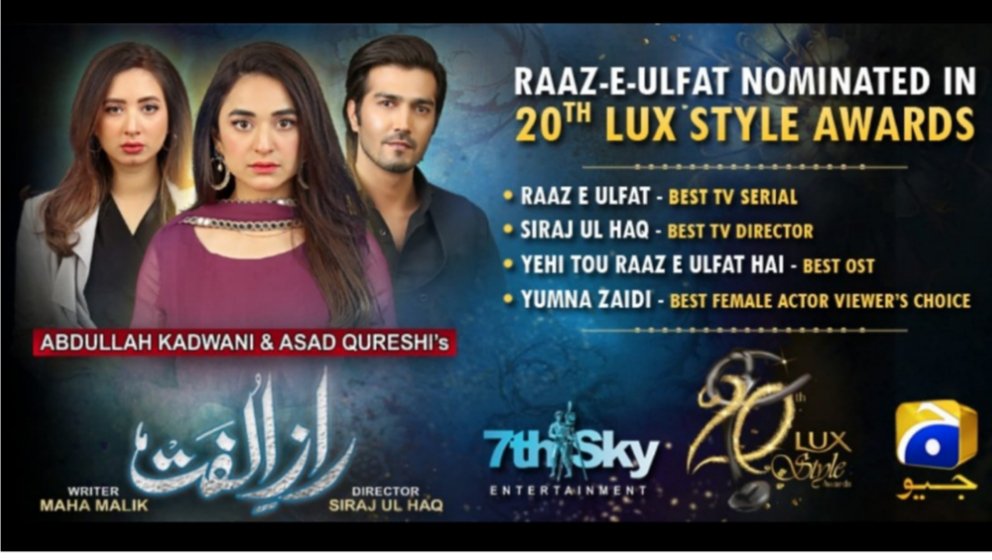 The 20th Lux Style Awards are right around the corner and 7th Sky Entertainment has swept 16 nominations! 7th Sky Entertainment continues its pivotal rise in the Pakistan entertainment industry and have given the audiences a plethora of new content, garnering massive appreciation and popularity.
Helmed by the dynamic duo of Abdullah Kadwani and Asad Qureshi, also comes the super-hit drama Raaz-e-Ulfat .The drama has been nominated under various categories like Best TV Serial, Best Actor Female, Best OST and Best TV Writer. The storyline for Raaz-e-Ulfat kept us hooked throughout, and here's all the reasons why we think it deserves the Best TV Writer award at the 20th Lux Style Awards!
1. The fresh perspective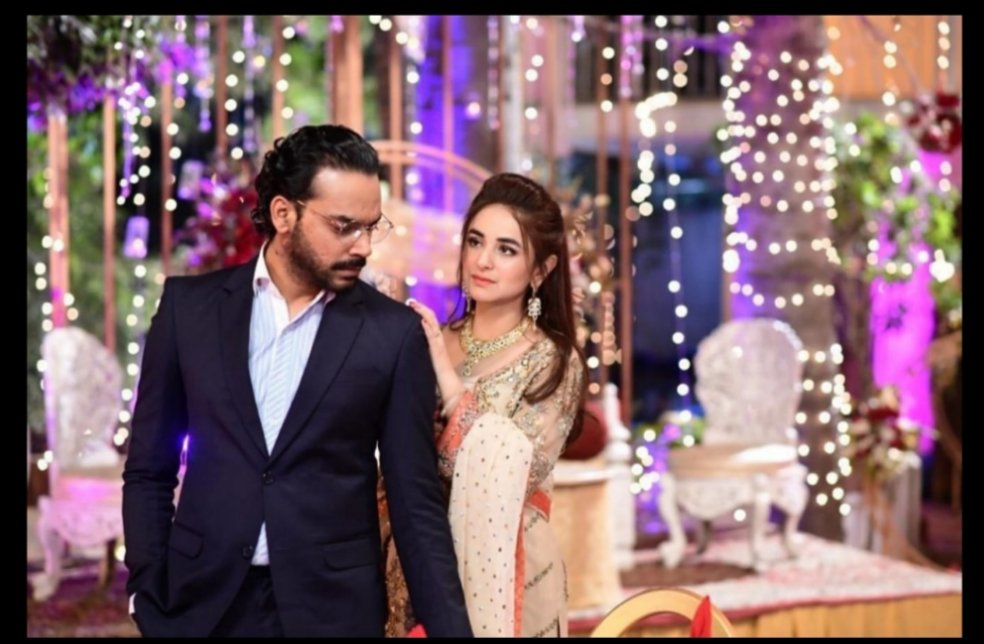 The narrative penned down by Maya Malik had its roots in various domains such as loss, love, and betrayal. Raaz-e-Ulfat portrayed new concepts that have changed the dynamics of society, one of such is the understanding and norm-breaking character of Gohar Rasheed who has given girls serious goals and set benchmarks on an ideal husband even when he finds out the truth in the entire situation, he still gives Mushk a chance to rectify herself in accordance to her own happiness. This divergent take on men in society gives a new perspective to relationships.
2. A much-needed reality check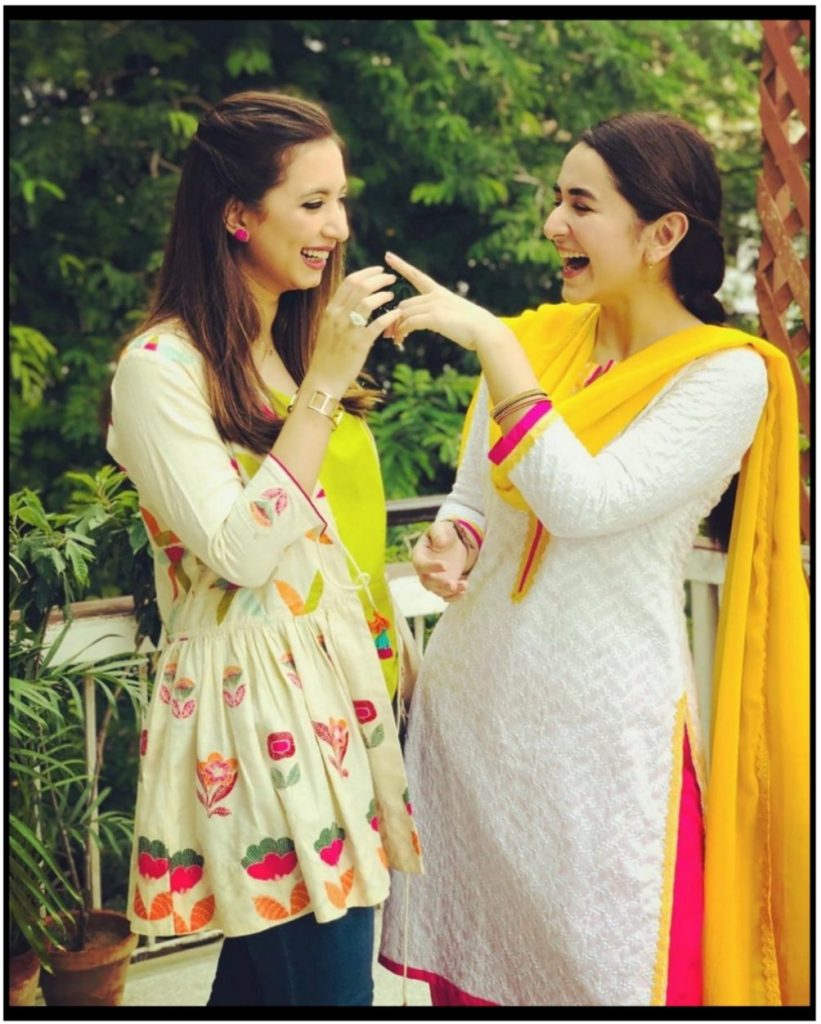 It has also gained attention on the betrayal of a close friend, Mushk trusted her friend Sehba for her happiness but she played a vital role in giving us a reality check that it's always the ones closest to you who are seeking to destroy you. Instead of uniting the two, she plotted against them and tried to separate the two at all costs. It showed us that we need to reevaluate who we need to trust and have the ability to look through people.
3. The twist in the storyline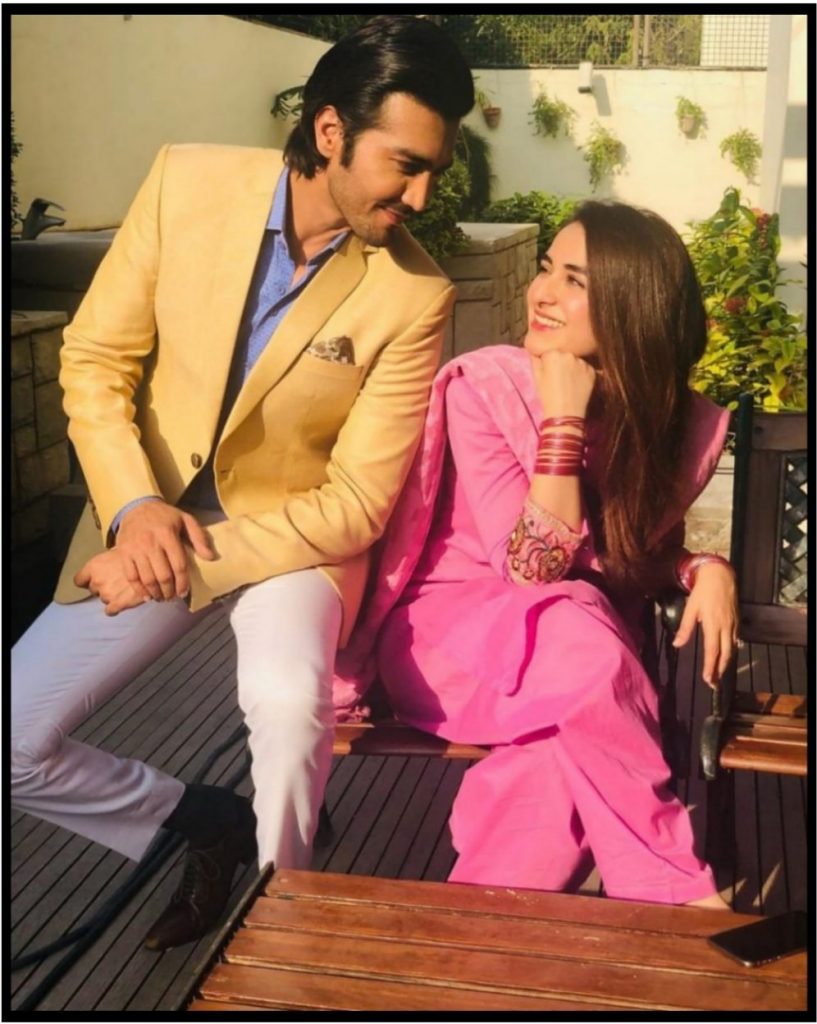 All in all, it gave us various lessons on how lovers can part lives and still start new lives without one another. She tried to adjust to her new life and left it in the past the dreams she had made with Irtiza. It is a depiction of the true reality of our society where parents will not take their children's happiness into consideration because of their strict and rigid style of parenting which makes the children rebellious. The story lineup was just incredible with emphasis on morals and sacrifices, it had a strong and unique standing in the drama industry.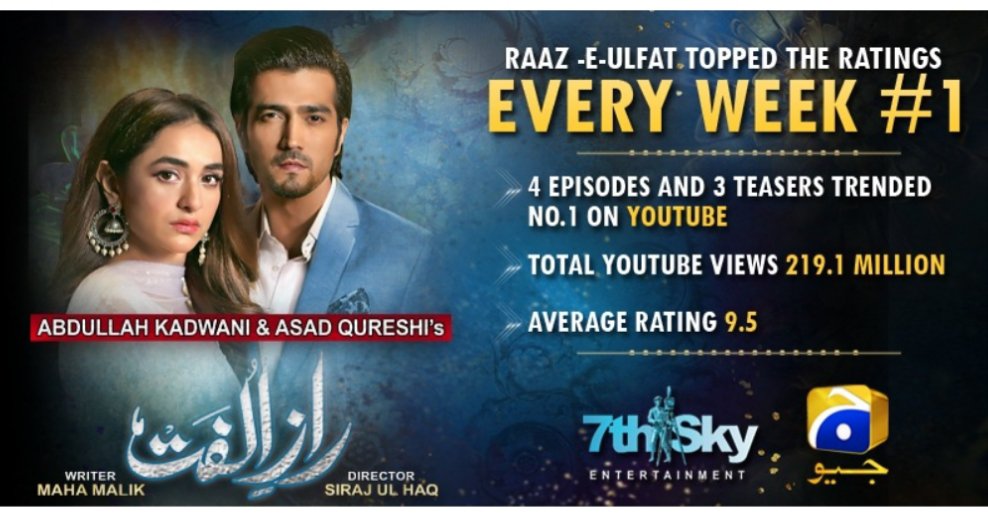 Raaz-e-Ulfat was like bread and butter for the viewers, Pakistani audience was head over heels and had gotten four episodes and three teasers on trending because of the stellar performances and interesting storyline. Success and recognition is nothing new to them, the average TRP of 9.5 set new and higher bars for 7th Sky Entertainment. The YouTube views had gone up to 219.1 Million which speaks volumes about the popularity of this narrative as a whole.
With so many achievements already in the bag, Raaz-e-Ulfat has proven itself as a project worthy of all the recognition and rewards it can get, and as the award season nears the anticipation of fans is at an all-time high. Here's hoping the best nominee wins!