As the world of fashion sees a seismic shift around the globe, Pakistan too has felt the effects of it with the changes of style and silhouette becoming all too obvious on the runway. Be it any of the major fashion weeks this Spring/Summer season, we saw promising work come out, which pushed the envelope in every direction.
Three such pioneers, who did it better when it came to targeting a younger and more eclectic audience, however, were, of course, Hussain Rehar, Umer & Imrana, and 9Lines, who clearly made 2019 the year for their star to rise.
What exactly makes them different? Diva has the breakdown…
Hussain Rehar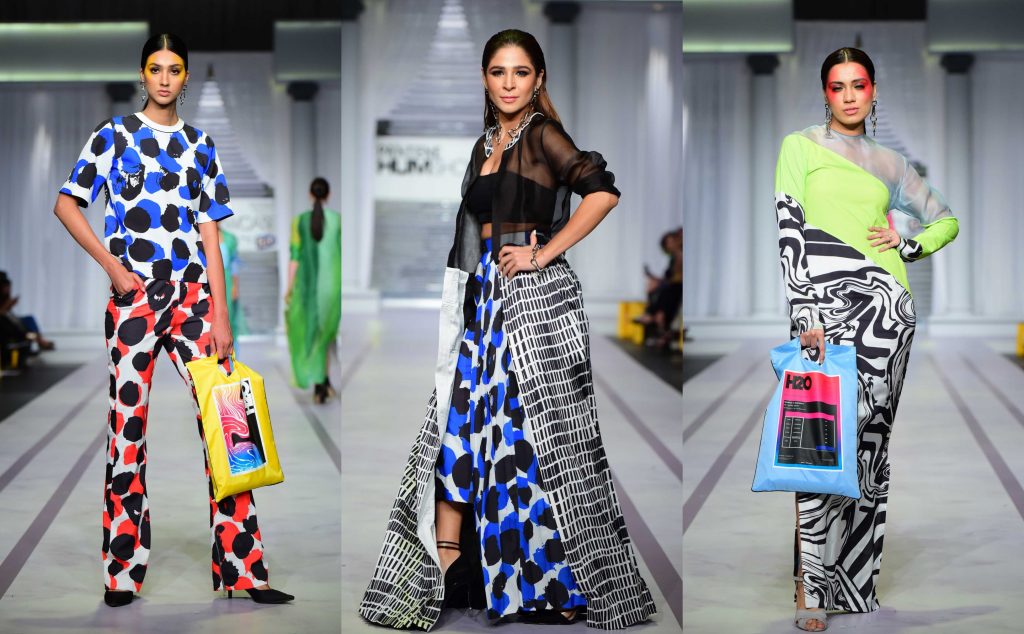 After making his debut into the big league in 2017, Hussain Rehar is a breakout star in every way. His aesthetic abilities have helped him carve out a niche for his cuts, silhouettes, and design, and truly, that's his biggest win.
Style: Bringing in a myriad of futuristic nuances mixed with the traditional ethos of Pakistani fashion, Rehar has treaded onto territories many designers don't even think of going towards. His collections are bold, his palettes can vary anywhere from bright pinks to neon oranges, and his style is clearly oh-so-millennial!
What we Loved: Despite showing off many solid collections after another, two of Rehar's strongest collections came out this year with PFDC Sunsilk Fashion Week and Pantene HUM Showcase with Fifth Dimension and H20, respectively. Showcasing his bold use of laser-cut silhouettes, angular designs and popping colours, both his collections proved his prowess on the runway and truly showed what he's capable of.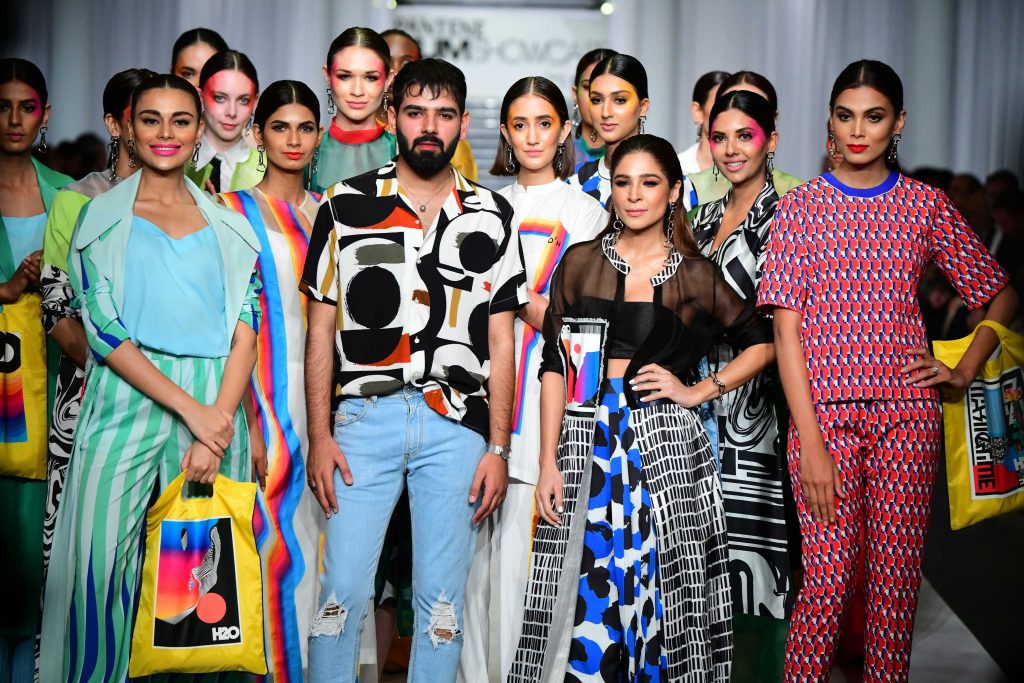 Diva Predicts: With the years to come, Diva predicts that the designer who has found inspiration in the world of the high-street runway, will definitely bring a breath of fresh air to the market. However, his strength lies in bringing design aesthetic without making It gaudy, and we truly do hope, this remains something he always remembers!
Umer & Imrana – U&I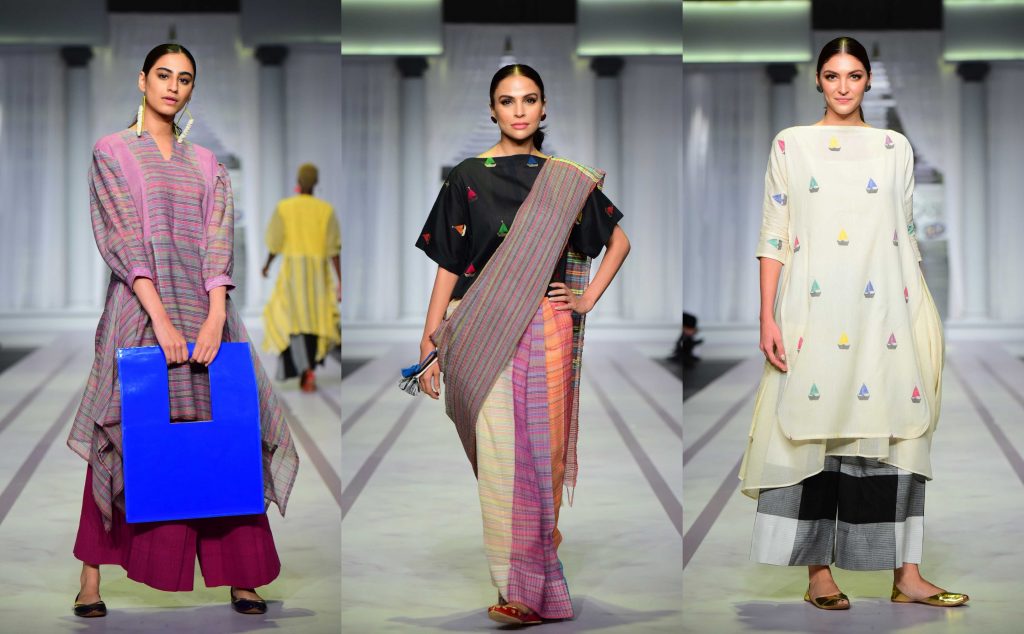 One of the few names which are yet to become as renowned as the other brands around them, none hold as much as a promise in them as Umer & Imrana or their brand U&I. Showcasing their debut collection this year at the Pantene Hum Showcase, the designer duo brought forward a cohesive mix of the best they had to offer.
Style: Introducing a brilliant juxtaposition of the eclectic and the subtle, U&I beautifully mixed small details like tiny sailing boats, birds, little triangles, stripes and checks with silhouettes that were so innately traditional. In true sense, their collection 'Living Traditions' was a wonderful ode to Pakistan's crafts.
What we Loved: Not many are able to mix contemporary design with traditional cuts, but these two did it beautifully. In that sense, we couldn't get over the amazingly draped multi-colored sari shown on the runway. Not only was it an homage to the hand-loom industry, but it also showcased the vast trope of ways one can highlight this industry of Pakistan.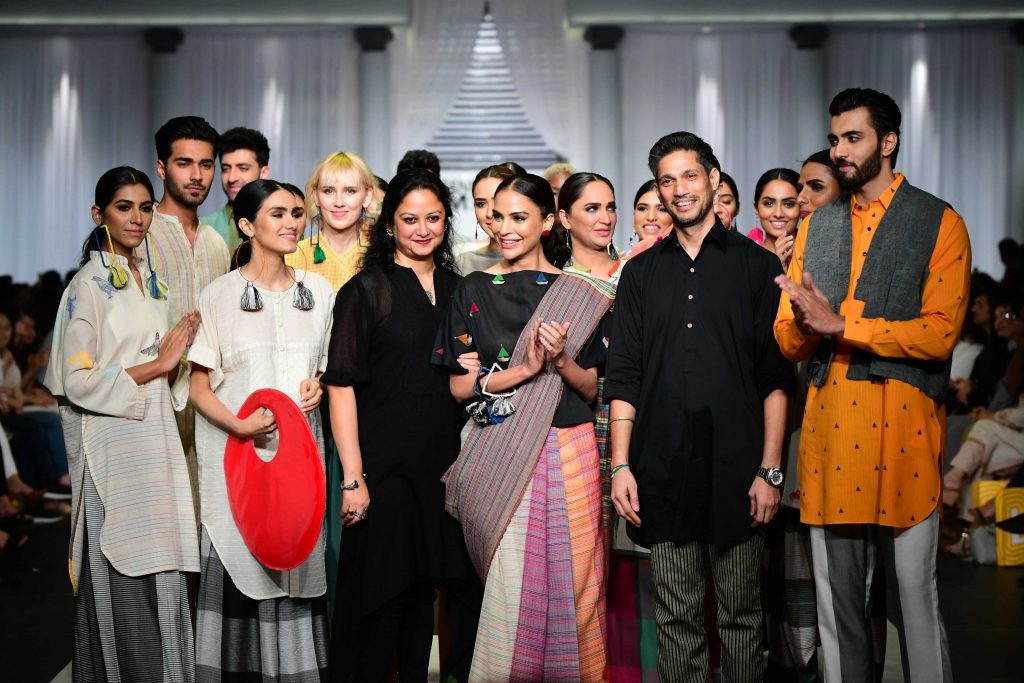 Diva Predicts: Despite being a one-fashion-week-old brand at this moment, we see a soaring future for U&I if their aesthetic remains as solid as it was during Showcase. The duo clearly has the right plan of designs, cuts, and silhouettes in the mind, now all they need is another eureka moment!
9Lines
Starting from being just another online brand that did a bit of everything from digital printing to selling eccentric merchandise, 9Lines really has proven itself with what it was able to on the runway this year at HUM Showcase. Displaying a unique collection to the forefront, the brand finally made it big!
Style: Introducing 'Pop-Kitschry,' the collection 9Lines' stalwarts Saad Shahid and Hassan Iqbal Rizvi put forward displayed an intelligent use of colour and prints, which not only fit the global contemporary palette but also added so much uniqueness to the display. If this style is something 9Lines can do again, we can't help but be in awe of it.
What we Loved: With their debut collection on the runway, 9Lines truly explored a fashion-forward collection that mixed the right amount of desi quips with silhouettes and cuts that were contemporary chic in every way. Be it Warhol-inspired prints or the right palette of colours, 9Lines made us fall in love with pop-fashion all over again.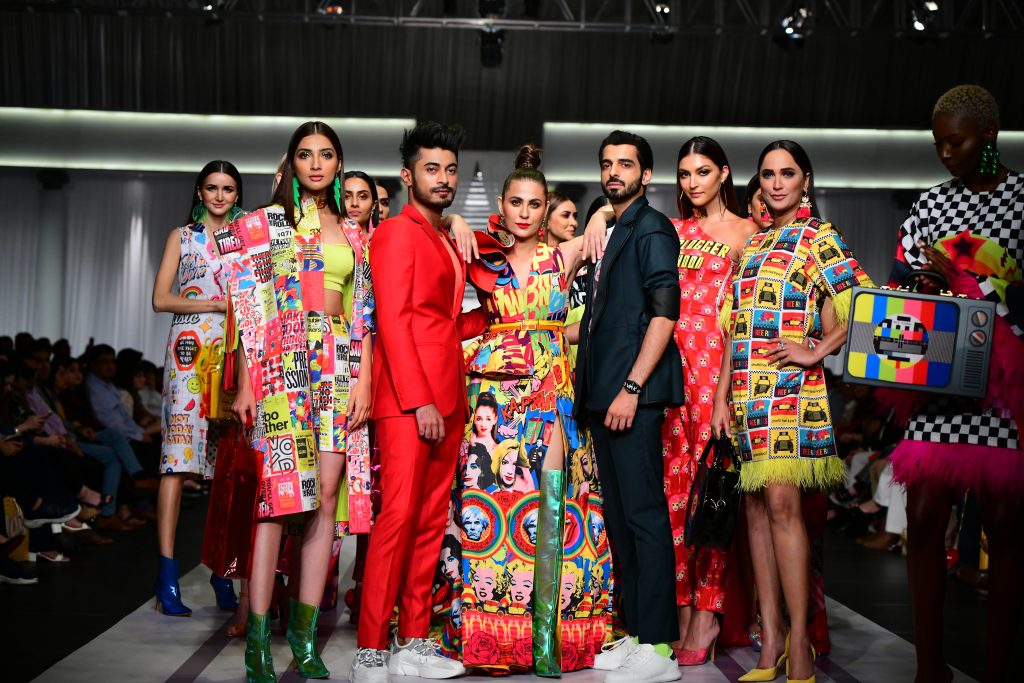 Diva Predicts: If the global trends are anything to go – which they always are – 9Lines is pretty much aligned with it. However, with the ever-changing styles of the market a reality, one expects that the brand will be able to keep up and continue showing their interesting trove of designs to the audience!
Which one is your favourite? Tell us in the comments section below.