The egregious spread of the Coronavirus Disease around the globe has left the world reeling with the effects of a health pandemic and many, have succumbed to the ongoing crises. However, amidst all the gloom, there are the health professionals who are burning the midnight oil and fighting tirelessly to sustain everything they can.
They are, of course, our heroes, and in Pakistan, they are living proof of the nation's might and will. However, now, coming forward to add onto this team of selfless professionals are those who make up 64 per cent of the population, the youth – who in their latest display of hard work, are visible at the Field Isolation Center for COVID-19 patients made inside the Expo Center in Karachi.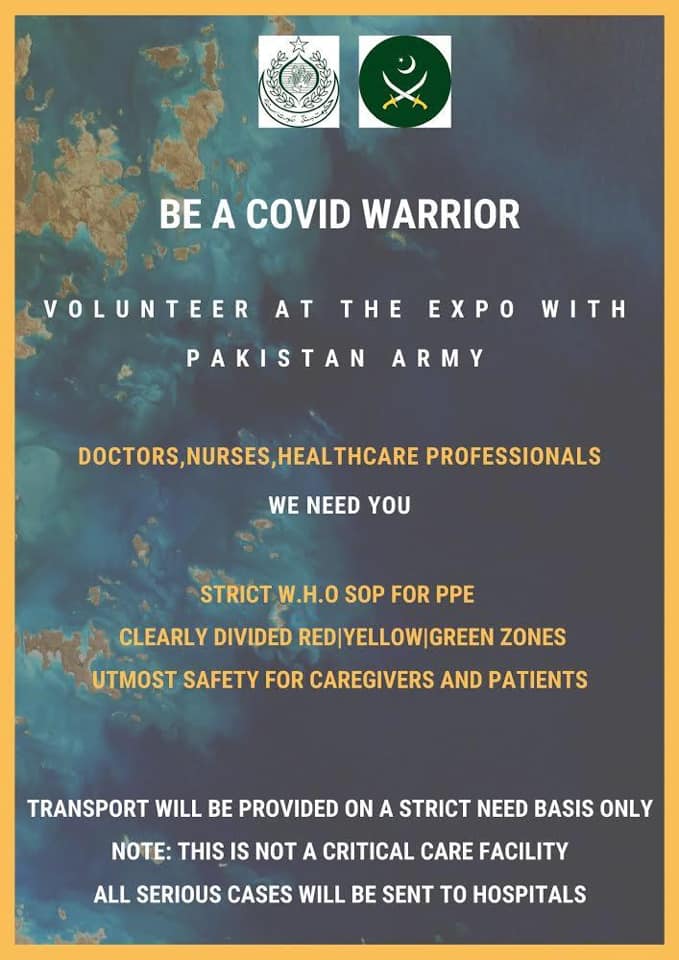 Part of The Pakistan Army's healthcare drive against COVID-19, the expo facility was made into a makeshift hospital that can accommodate up to 1200 patients at once, for which they needed volunteers who could come and help. However, currently, the facility is going to begin with a capacity of 200 beds.

Amidst them, has been the daughter of fashion designers Huma and Amir Adnan, Parishae Adnan, who took it upon herself, along with her friends to come forward and volunteer to help the young doctors who are working there.
"I am a volunteer at the Field Isolation Center – Karachi. This is a secure quarantine facility for COVID-19 positively tested patients; a collaboration with the Government of Sindh and the Pakistan Army," Parishae told Diva. "I look after supply chain management. I can tell you now that this is the time when the country needs its youth to step up and do something. We are in urgent need of supplies, donations and medically qualified staff like doctors, nurses etc."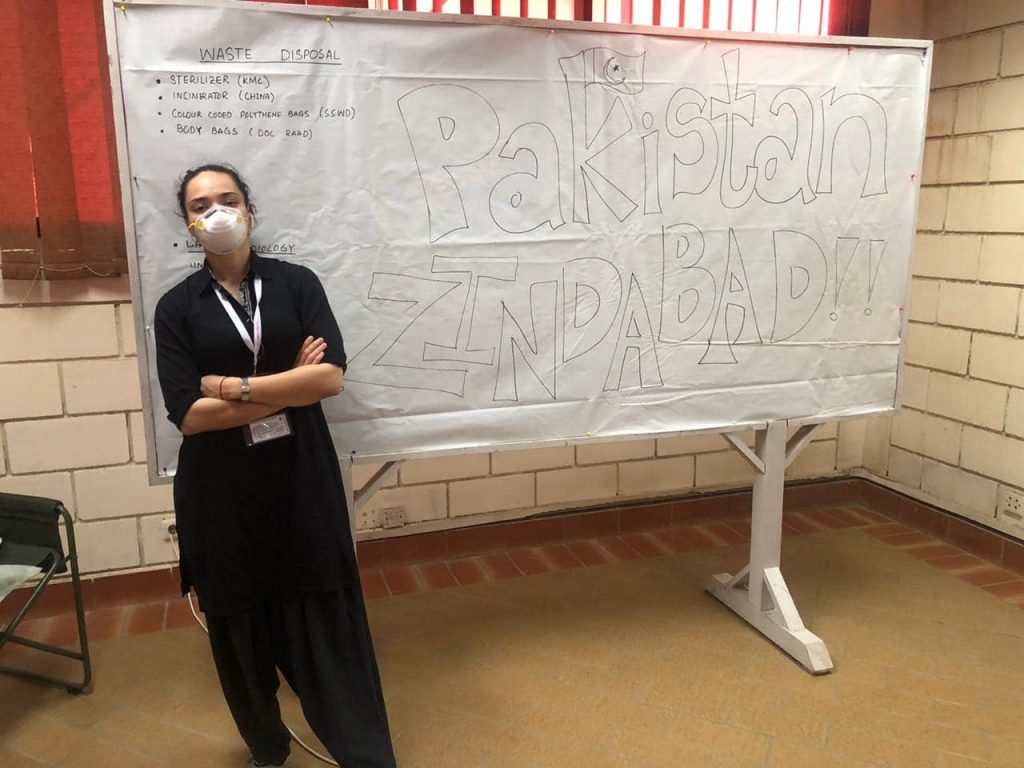 She also spoke about the need to come forward in any way possible that the youth can, which can be more than monetary.
"When someone speaks about giving back to society or helping those in need, the quintessential argument boils down to one variable: money. As a young adult living and working in Pakistan, I do not have sufficient funds to donate on a large scale level to help those who need it," she said. "But, in this once in a lifetime emergency situation, my age and my ability is the upper hand I have. As a citizen of this country, I feel it is my duty to help it however I can and what better way to do it than to volunteer."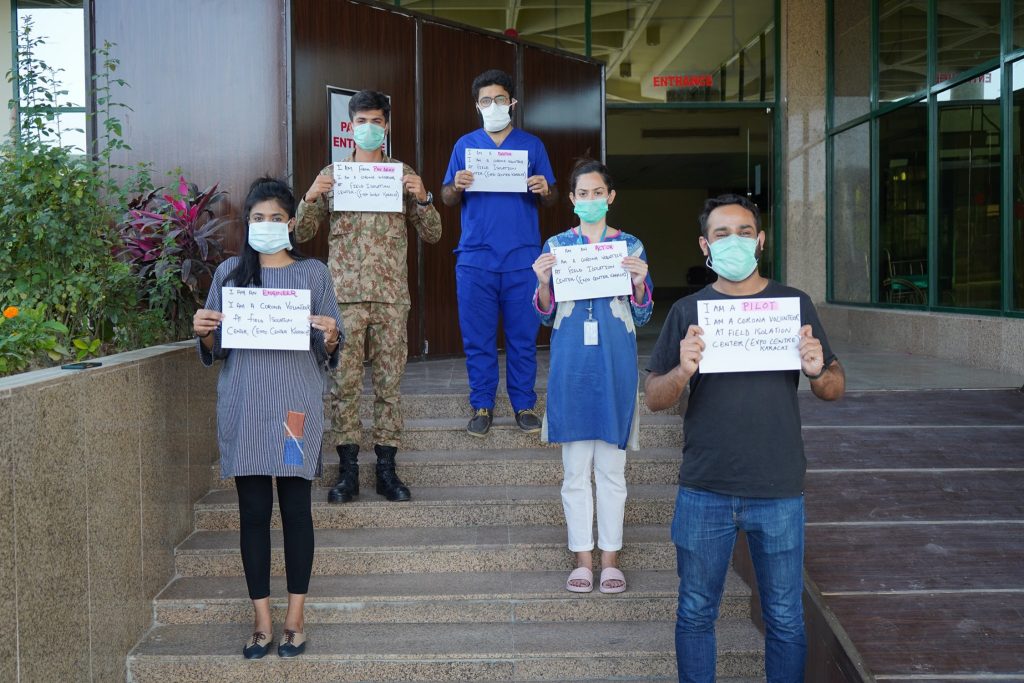 The facility, where close to fifty to a hundred doctors come every day to volunteer, there is a presence of eight 'master trainers,' who are identifying the doctors who could be used and can be further trained for the treatment of COVID-19 patients.
Amidst them, most are young female and male doctors who have come forward for the great cause.
"I'm a recent graduate from DOW Medical College, and I decided to come to help at the isolation facility because I am a public health enthusiast," Dr Aleena Khan revealed.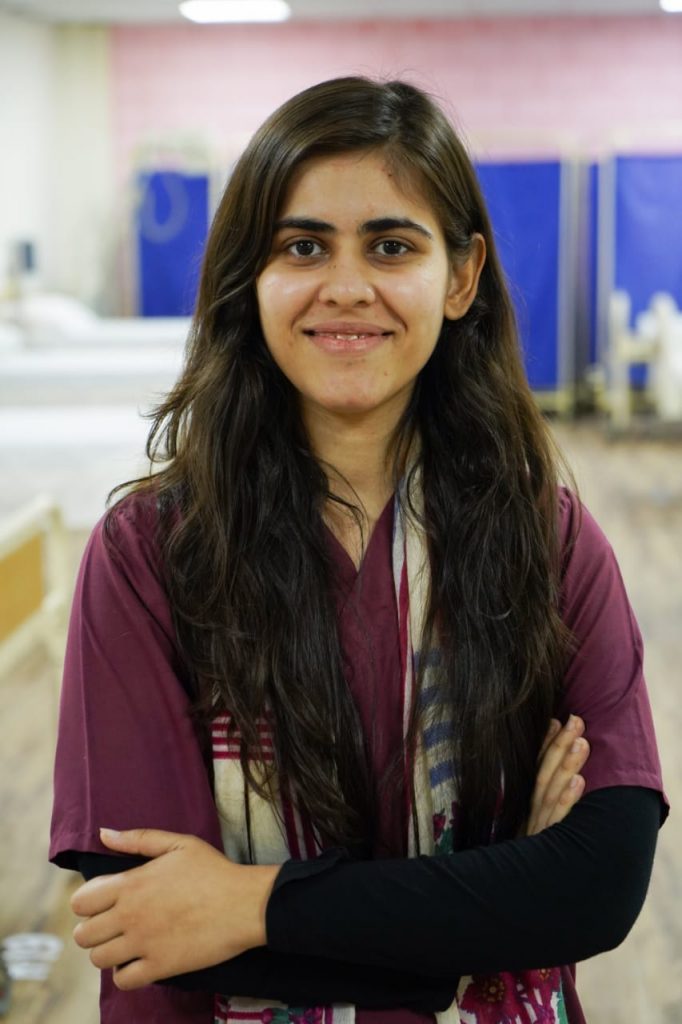 "If we don't do it who will? We all need to come to play our part and play to our strengths in this time and beat COVID-19 together," Dr Khan exclaimed.
Currently, at the time this article has gone into publishing, Pakistan has reported approximately 1880 cases, and the death of 25.
To make people aware of this rising number, and to alleviate the pressure on the health system, the isolation facility at the Expo Center is also looking for more likeminded people who can come and help.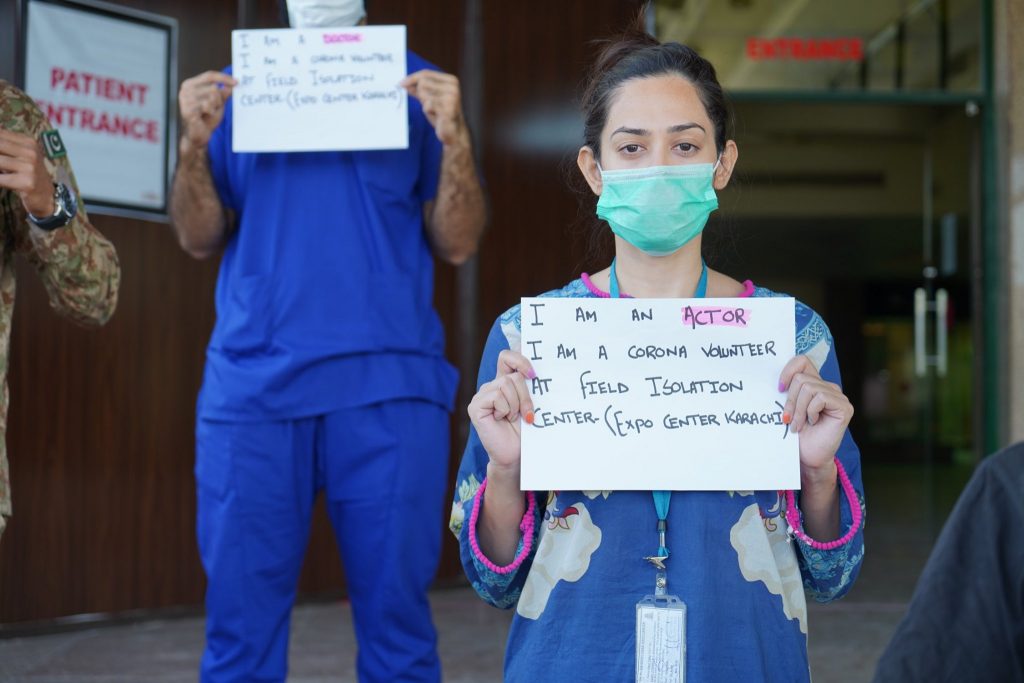 Currently, the facility includes people from all fields of life working in any way they can, out of which, one includes, actress, producer and journalist, Hani Taha, who is facilitating with the communication department.
"I came on board to help with the expertise I have to help the country and do my part. I have been a producer, and that's like being a project manager and a problem solver, so I thought I could help with that," Hani Taha told Diva. "I have made two films up in the mountains in the past, and have dealt with crazy actors and their tantrums, so I thought I am perfectly suited to help at the facility in any way I can. I have worked with HR and recruitment for this facility, and we're trying our best here to facilitate the doctors in any way we can."
To join the process for recruitment, you can check out the page here.