In the Pakistani media landscape, there is no medium which has become as important as television has, and that's a fact. Be it the topmost tier of filmmakers or actors, they all realise that they only can go to new heights when the entertainment industry of the small screen has their back.
It's no surprise that when any other medium needs a star to call their own, they look back to the screen that made it all happen, and they always find an actor coming to the limelight.
Now, looking at ten such names who are coming into their own and promising big things for their future, Diva looks at the actors who have defined television's new generation of stars…
Ramsha Khan

In what started as a film career with Thora Jee Le, Ramsha Khan soon found her comfortable space within the bounds of television. Her roles in shows like Kaisa Hai Naseeban and Khudparast proved to be huge platforms of popularity for her, and since then we don't think she ever needs to look back to anything else!
Osama Tahir

One of the few actors whose career has spanned a few years, but has managed to come into the public eye quite recently, Osama Tahir is an actor par excellence. His debut with the adventure-drama Chalay Thay Saath got him to the industry, but his role in Dar Si Jati Hai Sila is what put him on the map. We have nothing but high hopes here!
Yashma Gill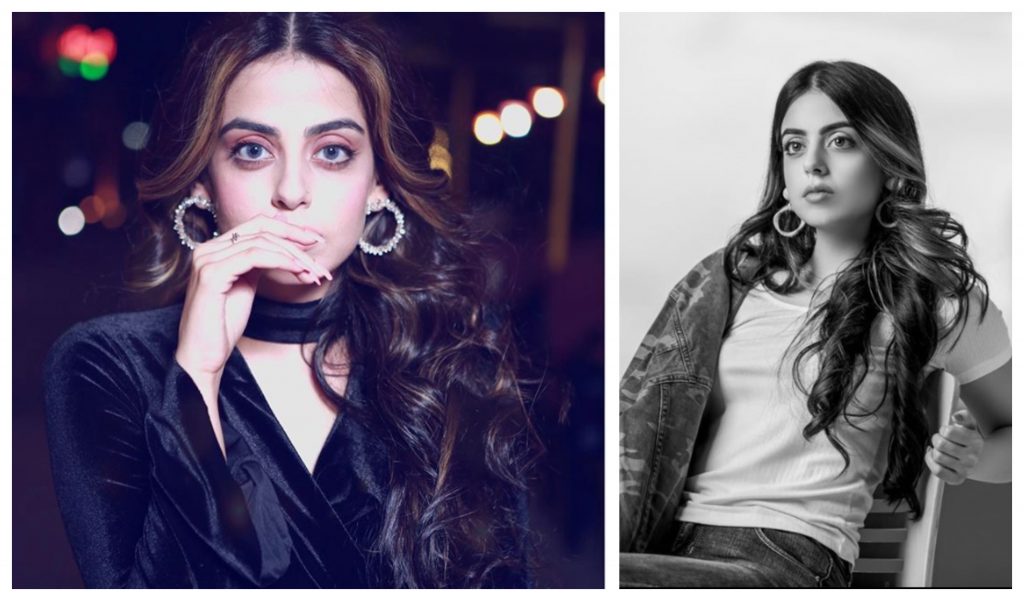 An actress who has dipped her toes in film and television in the years she has been active, Yashma Gill has an interesting career chart which includes some critically acclaimed shows and some which have achieved cult-statuses. Her role in Alif has been looked upon with interest these days, but it has been her role in Ab Dekh Khuda Kya Karta Hai which made her a household name.
Usman Mukhtar

A small stint in Janaan and role in Parchi put him on the map, but it was the independent filmmaker's all-time popular role as Altamash in Anaa which had the fans growing in multitudes. Proving his mettle time and again, we believe there's only an upward climb we expect out of Usman!
Amar Khan

An actress who has chosen some of the most diverse roles that she has been offered, Amar Khan is as rare as it gets. She has done some strong dramas like Belapur Ki Daiyan and Ghugghi, and she has only shined bright. Now, she's between television and film as her debut film Dum Mastam is all set to release this year! Where would her career take her? We'll have to wait and watch.
Wahaj Ali

A name which has become a fan favourite, heartthrob Wahaj Ali is now a bonafide star thanks to Ehd-e-Wafa! His stint in the show has not only gotten him the attention every celeb craves, but has also opened new avenues of career choices for Wahaj. Where will we see him next? We're only hoping for bigger and better!
Anoushay Abbasi

Although she's been a part of the industry for close to a decade now, it's her coming into her own on television with a show like Ghalati which has gotten her recognised as a prominent key player in the industry. She's finally on the right track and we bet it's going to take her somewhere brilliant!
Mashal Khan

An actress who has been smart in her choice of roles and ever smarter in her choice of appearances, Mashal Khan has been a promising face ever since her debut in the cult-classic Suno Chanda. She has only grown from strength to strength with roles in shows like Thora Sa Haq, and we have reasons to believe this one has the potential to do so much more now!
Ali Ansari

He's a name who has found his voice on television more than anyone else, Ali Ansari is now one of the most loved celebs found on the small screen. It has been his stints with shows like Khaani and Dino Ki Dhulania which introduced us to him majorly, but now he's everywhere with popular dramas like Kam Zarf, Darr Khuda Say, and Kahin Deep Jaley.
Kinza Hashmi

An actress who has kept her choice of roles quite diverse, Kinza Hashmi done it all, be it an antagonist or the lead role. However, now, it's time when she's finally making an impact with the fans. Her stint in shows like Gul-o-Gulzar got many people talking and has only proven that Kinza has tons of potential in her!
Who is your favourite amongst them all? Tell us in the comment section below.