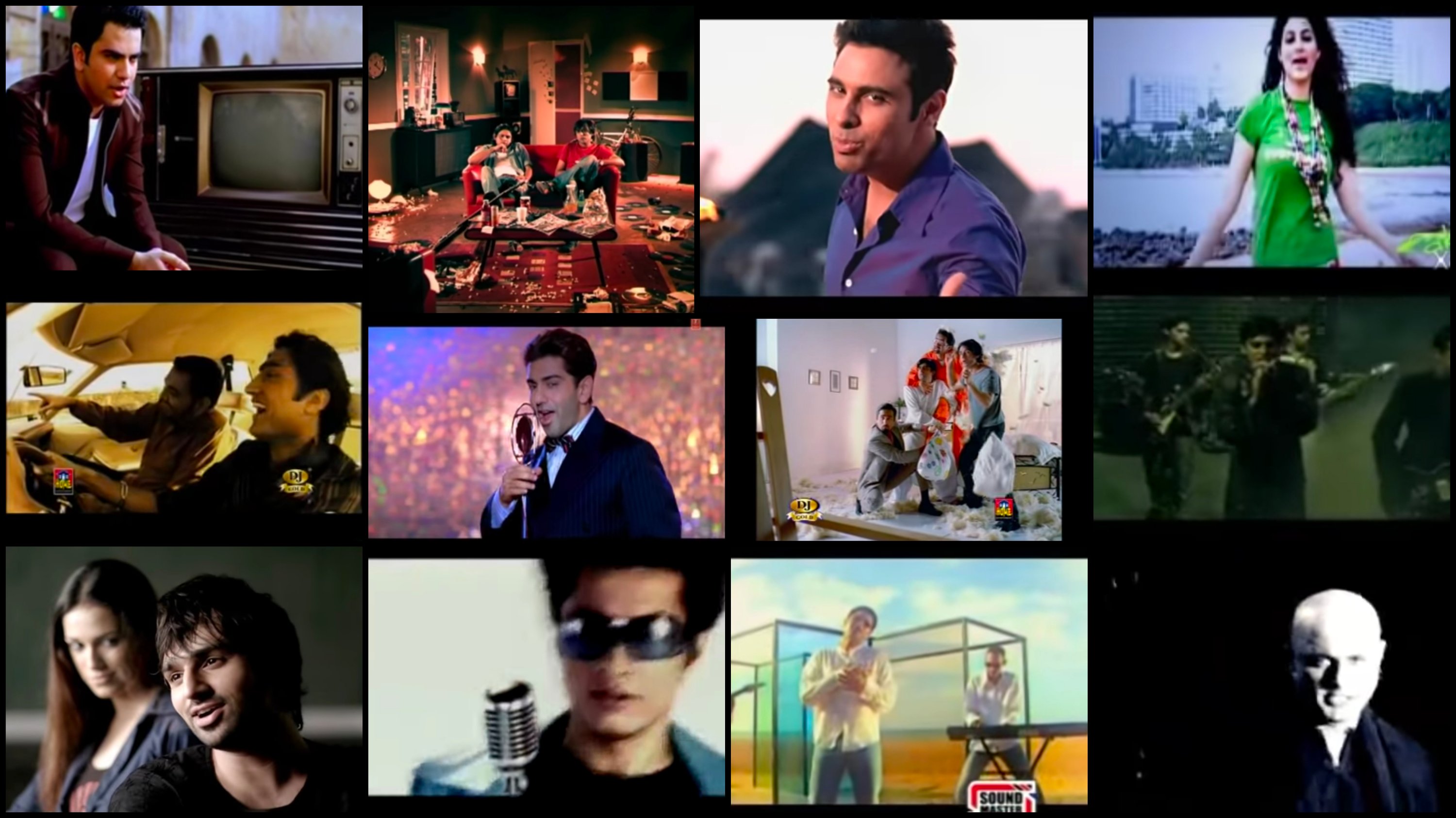 The early 2000s we're a great era for music in Pakistan, from pop to rock and heavy metal, those were the good days! And today we're taking you back on a musical journey with songs that'll stay with you forever!
1. Aadat – Jal
The time when Atif Aslam and Gohar Mumtaz released Aadat as Jal and rose to fame overnight!
2. Aankhon Ke Saaghar – Fuzön
A song we'll always be in love with!
3. Channo – Ali Zafar
A song that quickly became everyone's jam in no time!
4. Kaho Ek Din – Ahmed Jahanzaib
Were you even in love if you don't know this song?
5. Garaj Baras – Ali Azmat
There can be only one Ali Azmat!
6. Saathiya – Ali Khan
Kind of a one hit wonder, Ali Khan came, he saw and he conquered.
7. Hamesha – EP
If there's one song everyone from the 2000s remembers, it's EP's hamesha, staying true to its name!
8. Mera Bichhra Yar – Strings
A song that will always be relevant and a treat to the ears!
9. Preeto – Abrar ul Haq
The video featuring Ali Zafar was one of it's kind!
10. Sapnay – Roxen
A band that won everyone over with Tou Phir Aao!
11. Sab Bhula Ke – Call
A band that gathered a cult following only after a few songs.
12. Udeekan – Jawad Kahlown & Shahzaman
Remember how this was a staple on the road trip playlist?
13. Manwa Re – Noori
An absolute favourite for almost everyone!
14. Chue Chue – Zain
Another one hit wonder that had all the aashiqs loving it!
15. Tenu Le Ke Jana – Omar Inayat
A song done so well, Bollywood immediately copied it!
16. Na Kaho – Aaroh
The first ever winners of Pepsi Battle of Bands, Aaroh holds a very special place in our hearts!
17. Tera Te Mera – Shiraz Uppal
So glad to have found Shiraz Uppal!
18. Mehbooba – Haroon
After a band split up that upset many fans, Haroon gave us some of the best songs that make us miss his singing even more now.
19. Mahiya – Annie Khalid
A song that had us all singing along to it, Annie's Mahiya was the it song back in the days!
20. Maahi Ve – Faakhir
Faakhir too gave us some amazing numbers after his split up with Awaz band.
Did your favourite song make it to the list? Let us know in the comments below!