2019 has been a definitive year for the males in the modelling industry and many new faces have now made their place within the circle as top contenders of the fashion world along with some stalwarts who have kept the industry afloat and booming.
However, amongst the list of male models who've come into the field and those who have been playing on it a for a while, a few have stood out from the rest in every way by conquering the runway, shining bright in the editorials, and bringing new energy into the industry.
Who are these male models who defined the industry in 2019? Diva explores…
Most Popular Face of 2019 – Aimal Khan

Aimal Khan has been the modelling industry's all-rounder and there's never denying that. However, this year, he stood out further by being on every exclusive runway, and in brilliant editorials, which have proven that he's not only the one everyone's vouching for, but also is the most popular one in the industry!
The Sexiest Male Model of the Year – Shahzad Noor

He's been a name that the industry has loved for a while, but Shahzad Noor was adored even more this year and his smacking bod is one of the reasons! He's always a sight for sore eyes and when it comes to being one of the sexiest models we have, he's surely on the top of that list.
The Best Editorials of 2019 – Hasnain Lehri

A male model who is as versatile as Hasnain Lehri is on the celluloid is a wish come true and we wholeheartedly believe that. He's done some interesting and unique editorials this year, and come rain or shine, he's dazzled through it all.
The Edgiest Model in 2019 – Champ Imi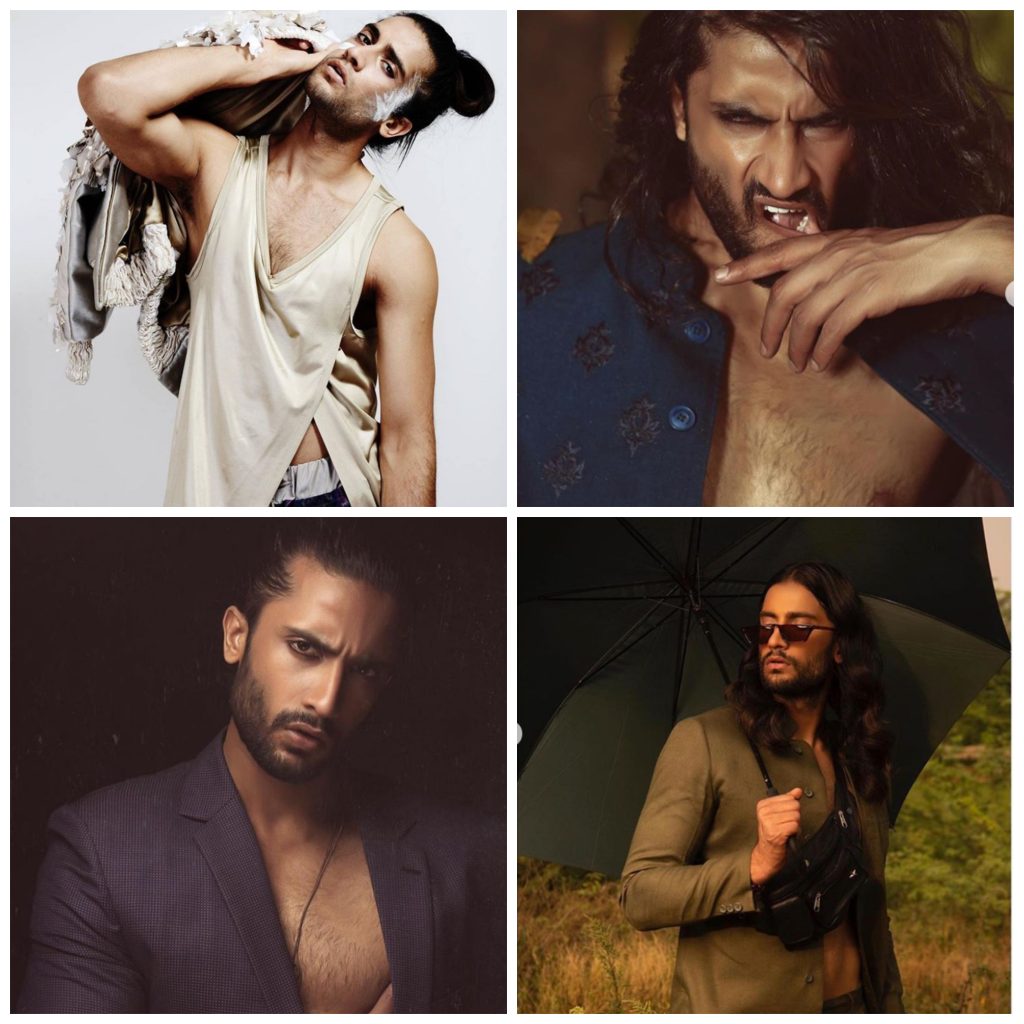 Champ Imi has constantly been a source of inspiration for many male models who choose to look different and unique than the rest and 2019 was no different. He stood out for his edgy looks and be it his long tresses or his wild looks, he served as a great example of a male model with that oomph factor!
The Unconventional Face of 2019 – Guzel Khurram

When you get to see the same ol' faces, again and again, you tend to get bored. Luckily, that's where Guzel Khurram comes into the picture with his unique looks that not only make him stand out but also prove he's an unconventional face to appreciate on the runway and in editorials.
The Social Butterfly of 2019 – Walid Siddiqui

Walid Siddiqui has been everywhere this year, be it the runway or on the pages of a magazine, and has shined through it all. However, even more so, we saw this gorgeous model in quite a few events this year too, where he made his presence felt! A pretty face and a talker, that's always a great combination!
The Best Runway Walk of the Year – Ali Kureshi

A model who's proven that he's not only a tour de force in front of the camera, but also on the runway, 2019 was surely the year of Ali Kureshi on the ramp. He has a killer stomp and for anyone looking to learn how to excel in that walk, learn from Ali!
The Next Big Thing – Sachal Afzal

Many models come and go, and the industry proves time and again that people are dispensable. However, some faces are just too good to miss out on and Sachal Afzal is one such example. He's done some promising work over the year, and if our prediction is anything to believe, we think this one's going to shine bright in 2020.
To Watch Out For – Mahmed Ali

He may be the new kid on the block, but Mahmed Ali is already reaching new heights day by day. He has those conventional looks that are to die for, but more than that he has the panache to his style and we think that makes him someone to watch out for soon!
Underrated but Winning It – Munsif Ali Khan

A male model we wish would have shined even brighter than he did this year, Munsif Ali Khan was this 2019's underrated name, surely. He's been a part of some great campaigns this year, his editorials have been sizzling, and we hope he gets even more due recognition soon for that!
The Most Commercial Face of 2019 – Nabeel Zuberi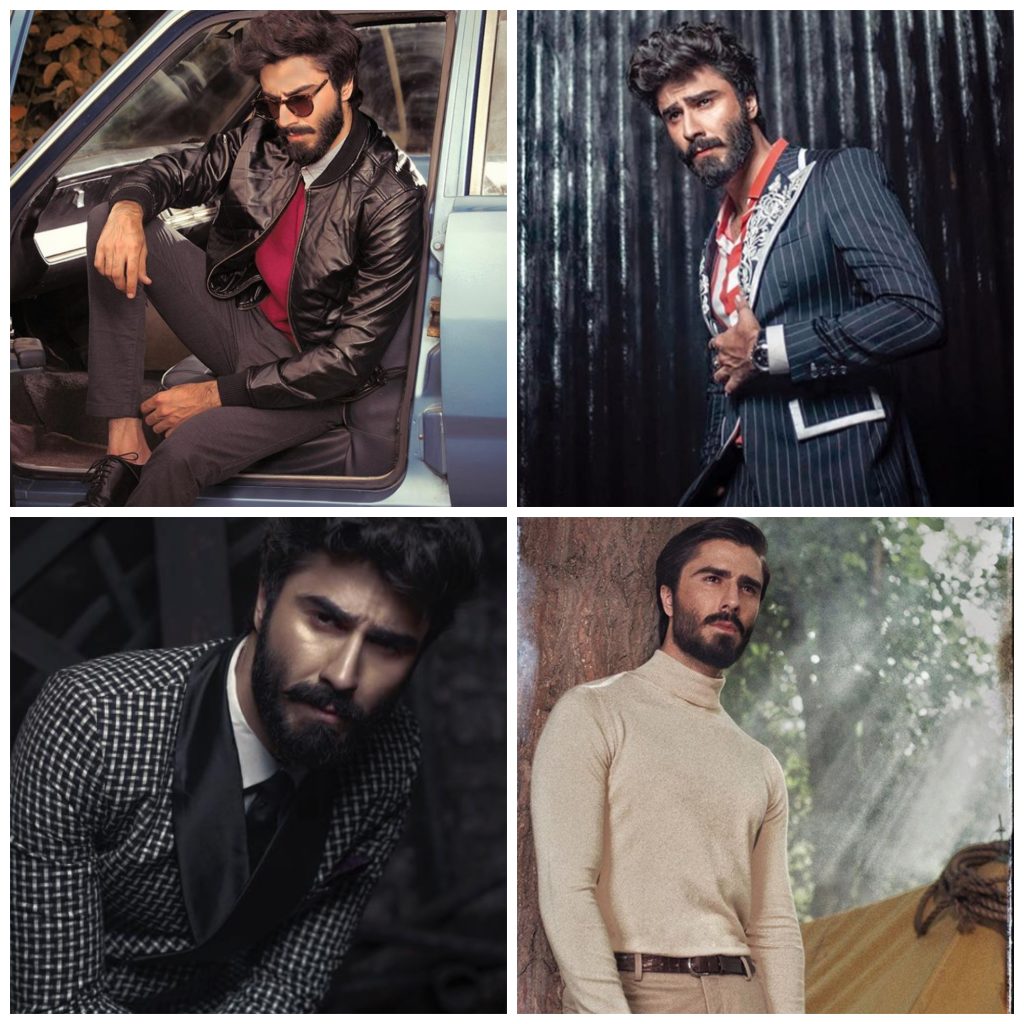 A name associated with quite a few campaigns this year, Nabeel Zuberi stood out for all the fashion and entertainment stints he's been a part of. He's got that commercial face and he's put it to great use! Now, that's called being a smart model who knows how to carve his own niche!
Which male model has been your favourite this year? Tell us in the comment section below.