While art and culture is a huge part of any nation's heritage, in today's day and age, it has been replaced by the media. It is the power of the media which highlights relevant topics, tells you what the 'new' culture is, and provides solutions to everyday problems. However, beyond just that part of the media, there are those are who are harnessing its power and creating pieces of visual art that are changing society, altogether.
A few such examples are the students from the Shaheed Zulfikar Ali Bhutto Institute of Science and Technology (SZABIST) Karachi, who have looked at media as a way to bring new ideas and innovation for all Pakistanis to see.
Who are these students and what have they done? Find out here…
This Girl Who Makes Daal Look Beautiful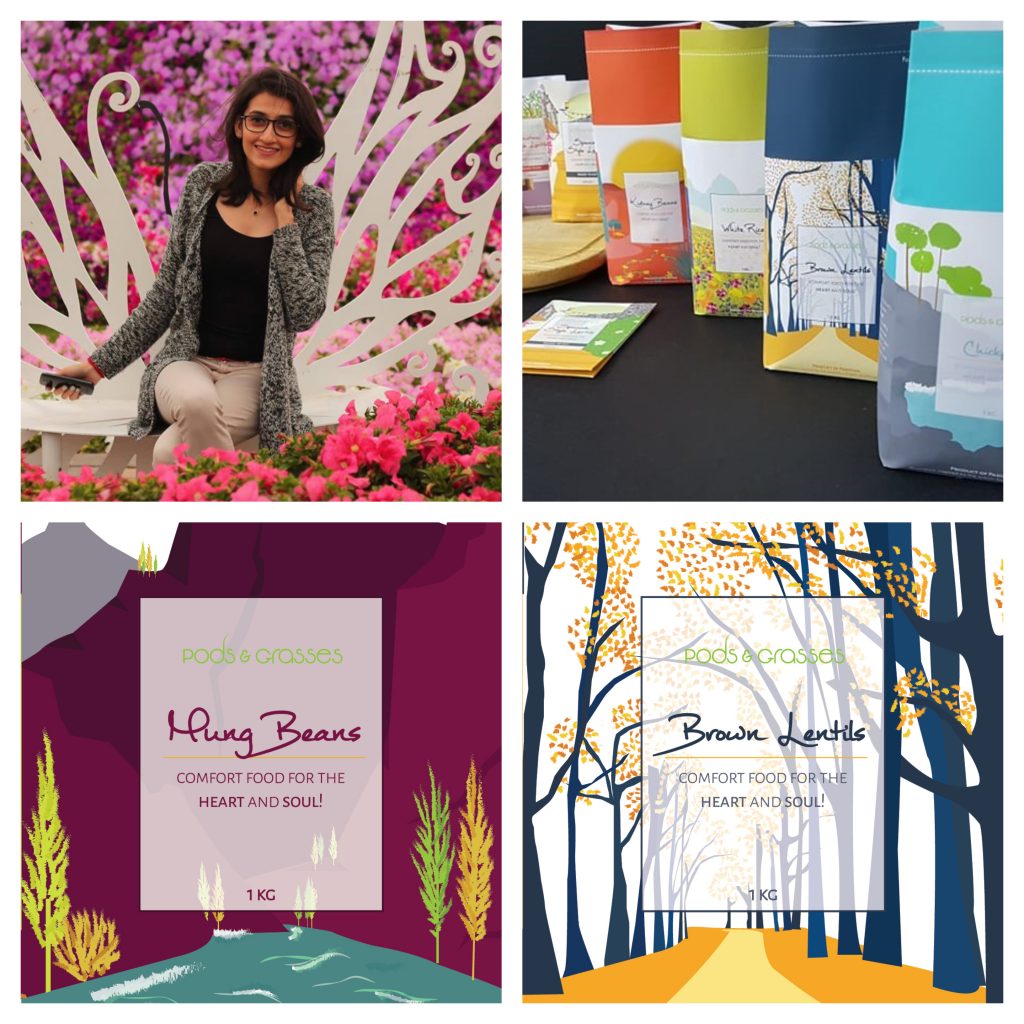 While many consider grains and pulses to be a complementary side-dish on the dinner table, Asraa Khan, chose to prove that it can be so much more. Through her design and research which is Pakistan centric, she has looked at how if packaged right, people would love to make daal a central meal for their families!
This Boy Who Wants You To Protect Nature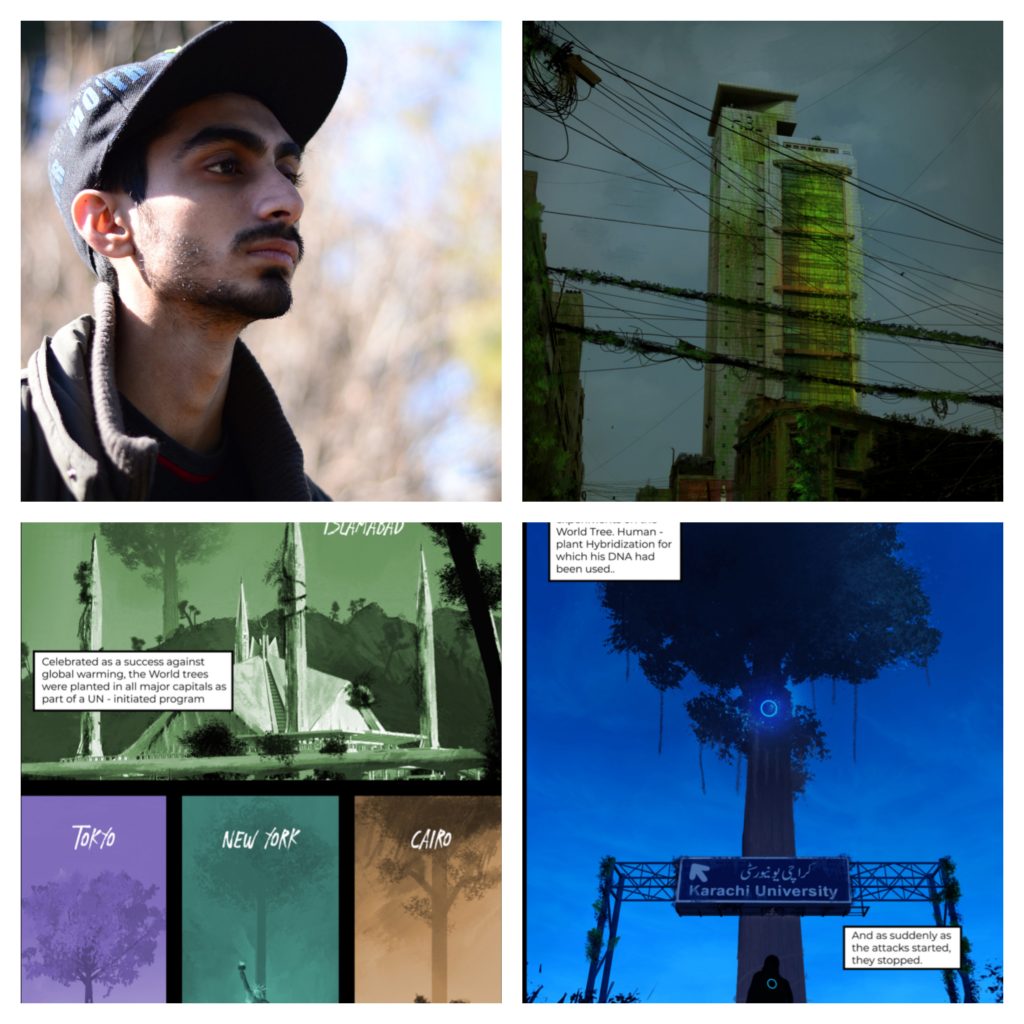 With deforestation and global warming a bitter reality, Muhammad Nafay, a graphic design student has designed a comic book which explores a dystopian future where the world as we know it would cease to exist. The artist, who has painstakingly illustrated each and everything in the comic book, plans to use this book as a tool to make Pakistanis understand the perils of destroying nature.
This Girl Who Wants Teenage Girls To Know Everything's Going To Be Alright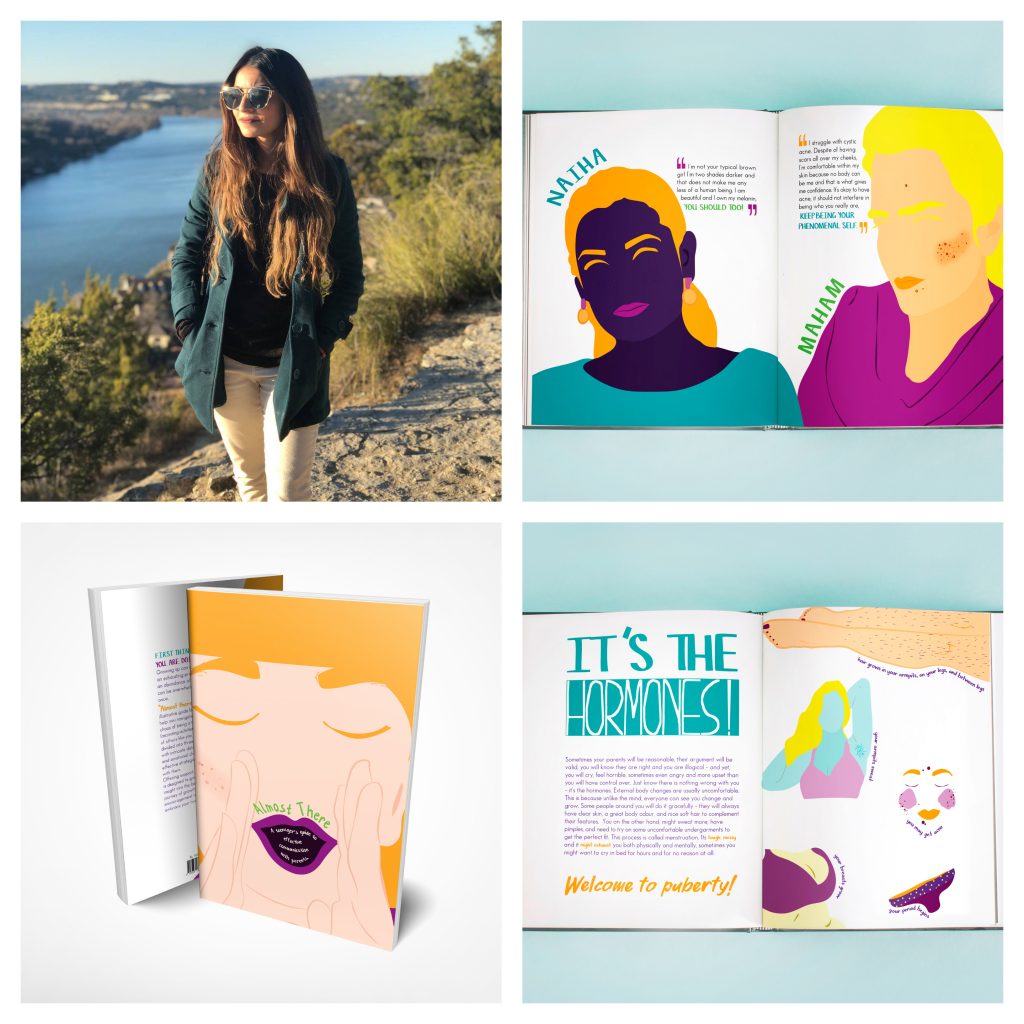 The generational gap can be a huge problem for today's youth and Afifa Akhter understands this. Thus, to bridge the gap of confusion between mothers and teenage daughters, the communication design student has made a book that will act as an assistant guide to help girls become aware of there physical and
emotional growth and needs, as well as to understand their families.
This Girl Wants You To Be A Sugharh Bahu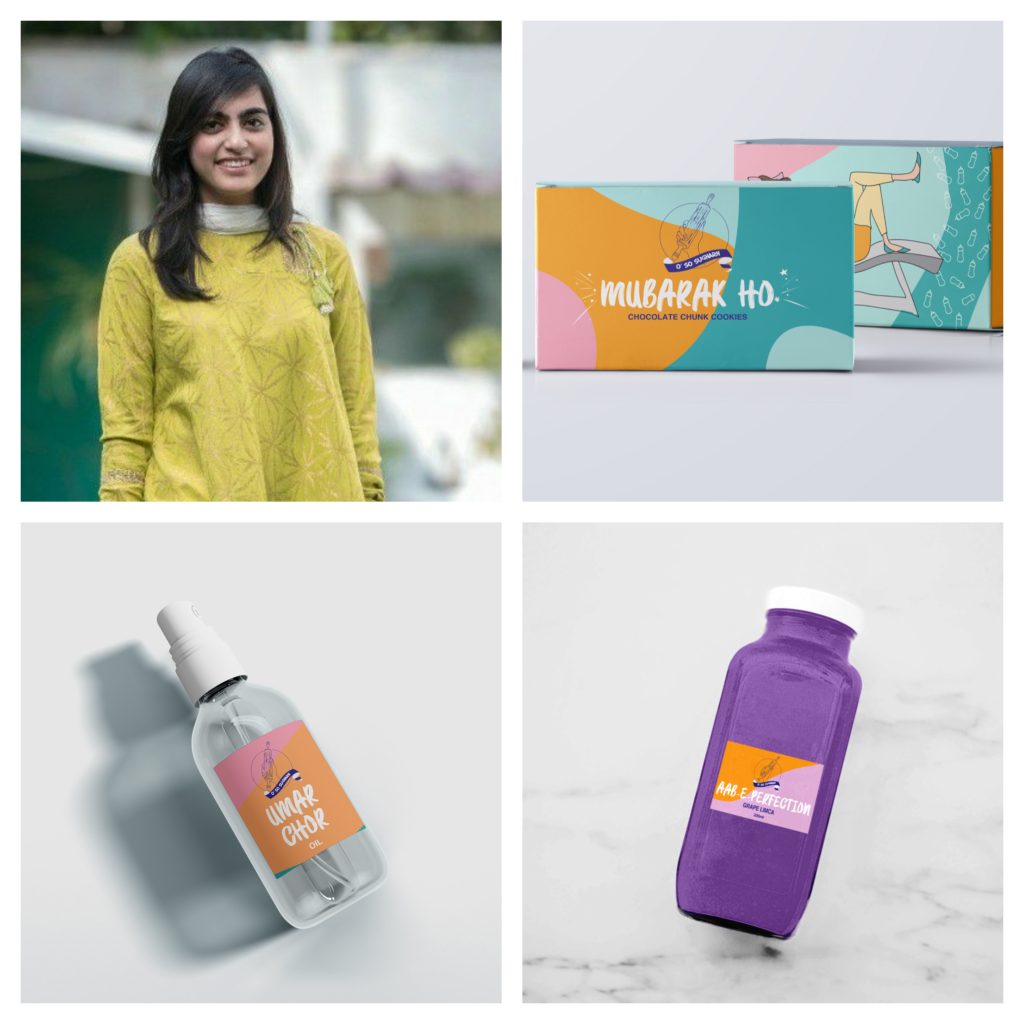 Who doesn't want a gori bahu, right? Well, that's exactly what you'll get if you use Ariba Samad's line of potions and drinks that guarantee everything from gora rang to anti-ageing – all as satire, of course! Aiming to make people understand the absurdity of today's societal pressures on young women, the design student has aimed to make people realise the bitter truths of today with her quirky designs.
This Boy Who Wants You To Accept Your 'Gandi Si Building'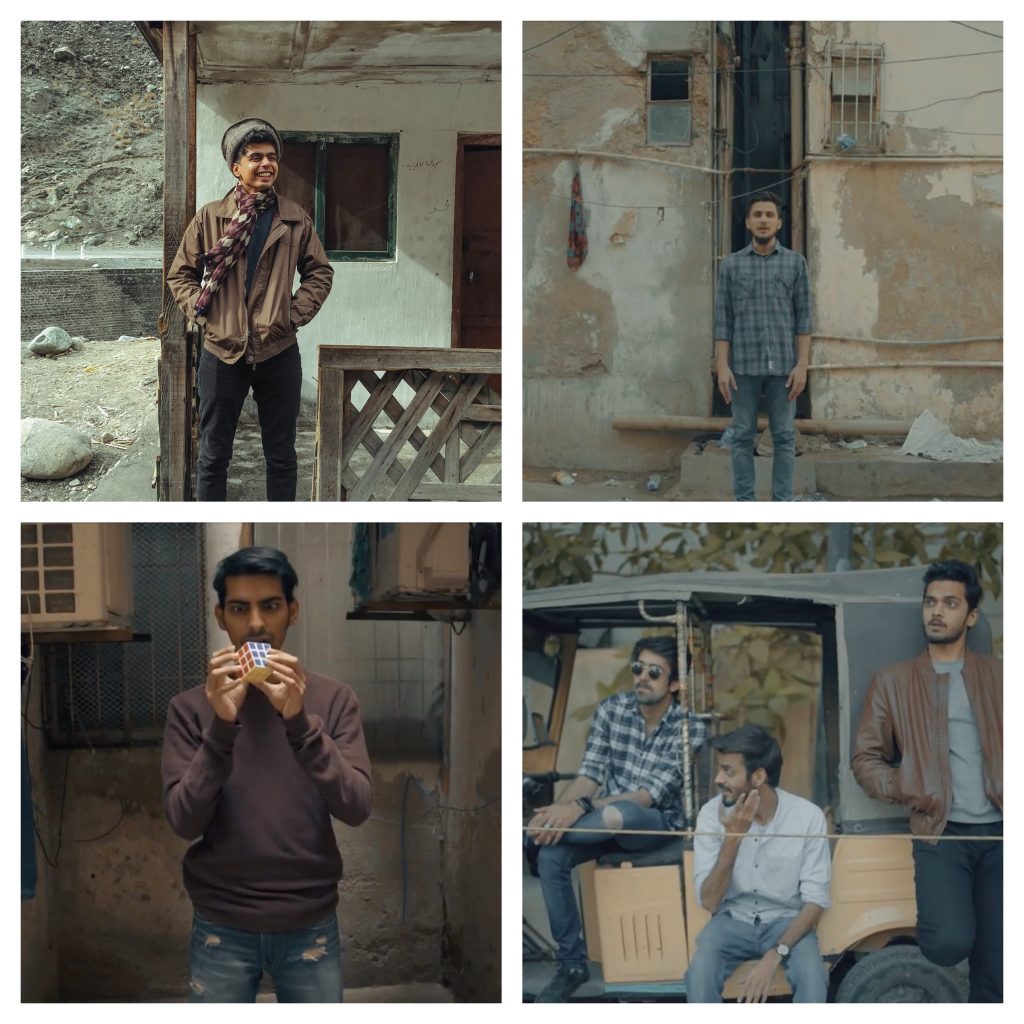 In a country like Pakistan, and especially in a metropolis like Karachi, it's hard to find a place which isn't stewing with trash or isn't busting at its seams. However, we still live there and make it our homes. Highlighting this in his rendition of indie singer Mehdi Maloof's song 'Gandi Si Building,' filmmaking student Muneeb Baig has encapsulated what it means to live in Karachi.
Check out the video here:
This Girl Wants To Create Fashion Out Of Textile Waste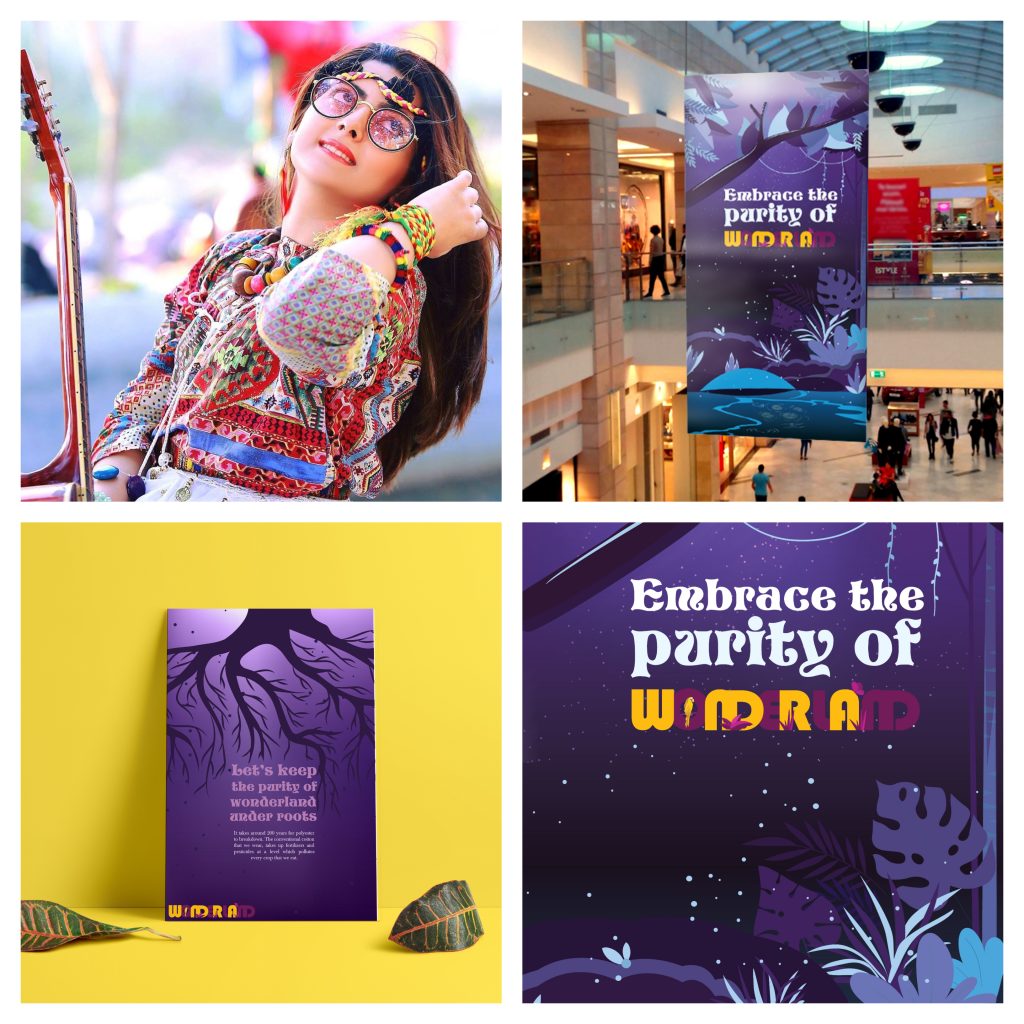 With Pakistan being of the world's largest textile producers, it comes with a lot of wastage that just keeps destroying the earth. To counter this, design student Fabaiha Khalid has come up with an ingenious idea where she plans to use the wastage to upcycle it into a whimsical yet quirky fashion brand called 'Wonderland'.
This Boy Is Asking People To Embrace Androgynous Fashion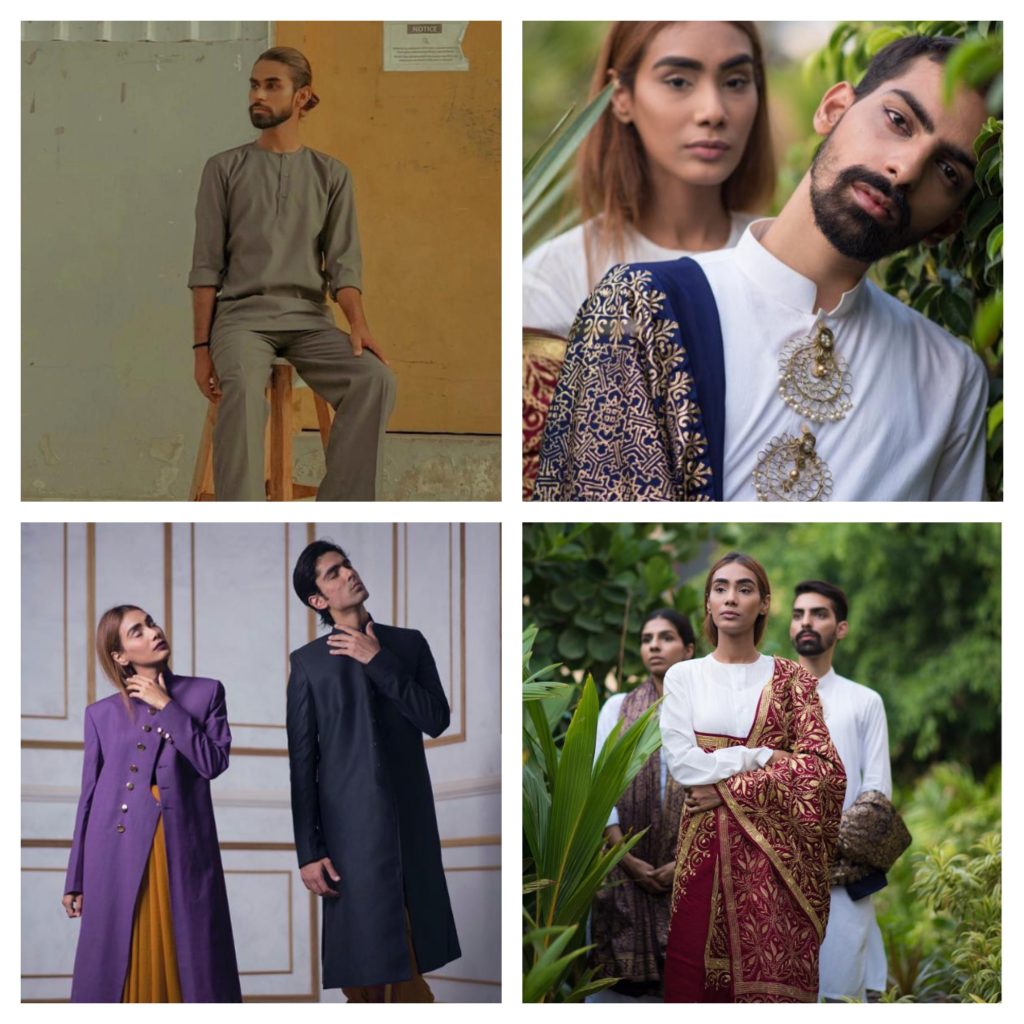 Fashion is subjective, and gender is fluid – these are two things which today's generation realises better than any other before it. Exploring this concept, advertising strategy student Hasan Moosvi has come up with a plan to launch an androgynous line which both men and women can wear on a daily basis!
This Girl Wants To Highlight The Plight of Pakistani Fishermen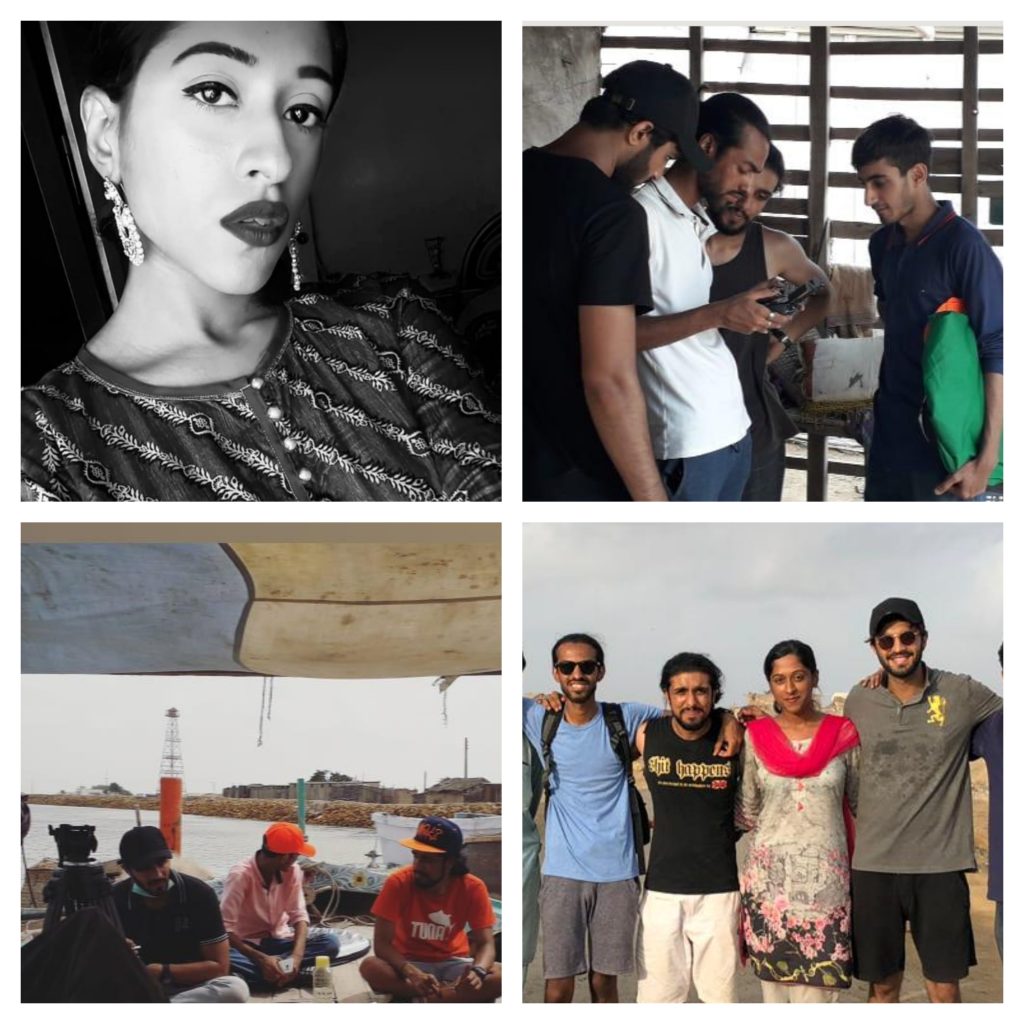 Did you know Pakistan and India routinely capture each other's fishermen who never get to see the light of day again in their lives, just because both the countries don't have a set maritime border? Exploring this issue and the plight of such fishermen's families, journalism student Asfa Sultan set out on a journey into the deep mangrove forests of Sindh and made a documentary on the fishermen of Keti Bandar, which she hopes will bring this issue out on a national and global stage.
This Girl Wants You To Celebrate Your Female Heroes and Yourselves!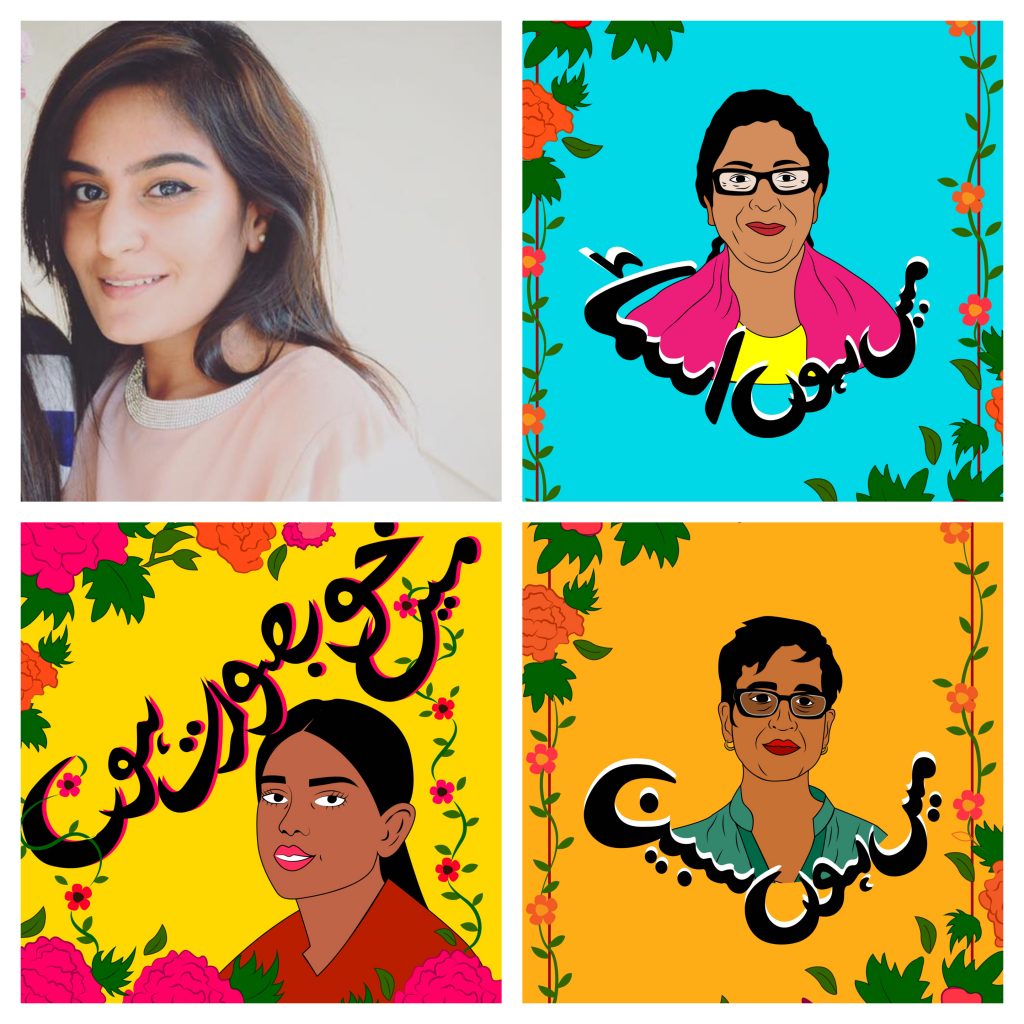 Despite having many female heroes to be proud of, Pakistan, unfortunately, lacks in celebrating them in their real glory. Be it outspoken women like the late Sabeen Mahmud or Nobel Laureate Malala Yousafzai, we hardly see them being accepted. To counter this sentiment and to raise self-appreciation in women, design student Maham Gulfam has come up with matchsticks featuring female heroes and positive quotes to make women appreciate themselves.
This Boy's Photographs Makes Pakistan Look Even More Beautiful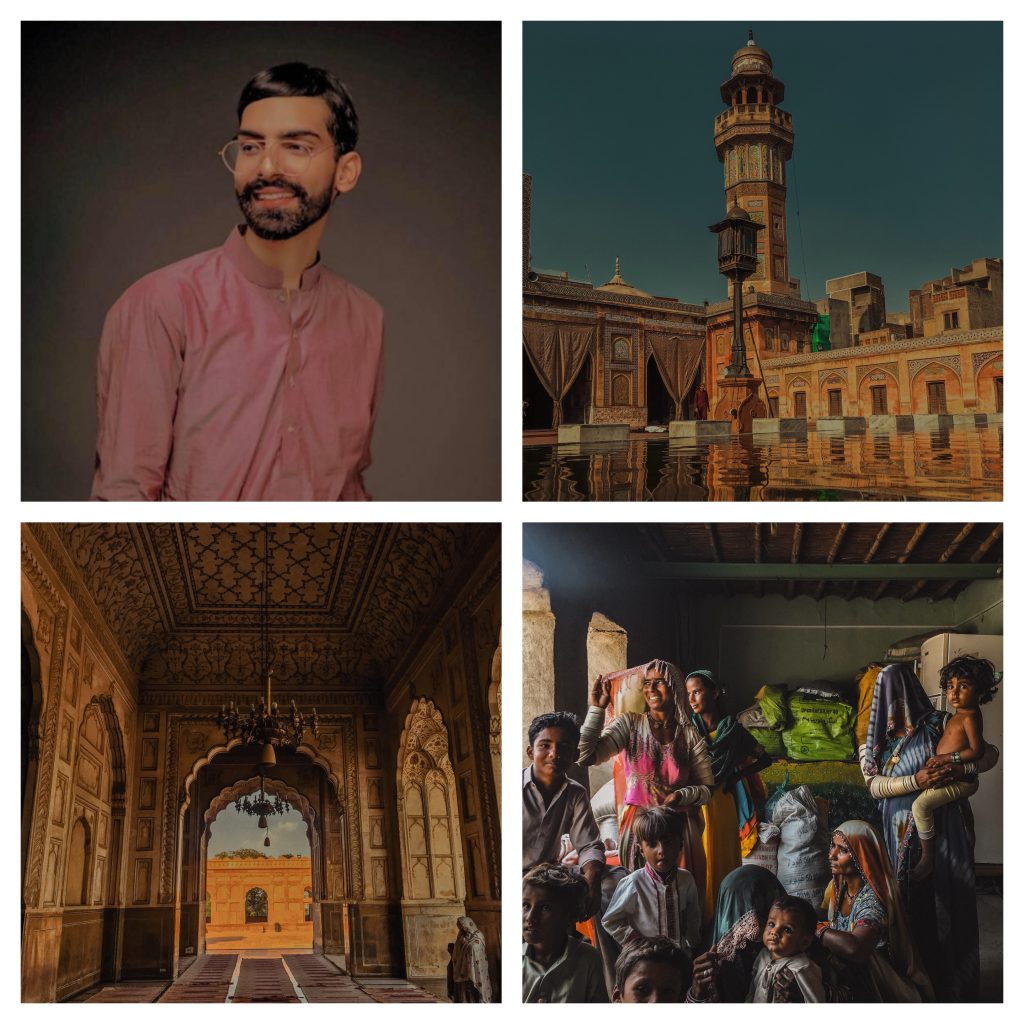 Wanting to look at Pakistan for more than just its beautiful mountainous landscapes, journalism student Phaseeh-Ul-Haque has taken the help of his photography skills to explore the culture and heritage of the country and mix it with his own signature aesthetic. His aim is to make everyday situations look beautiful and he totally wins at that!
This Girl Whose Special Effects Makeup Will Creep You Out!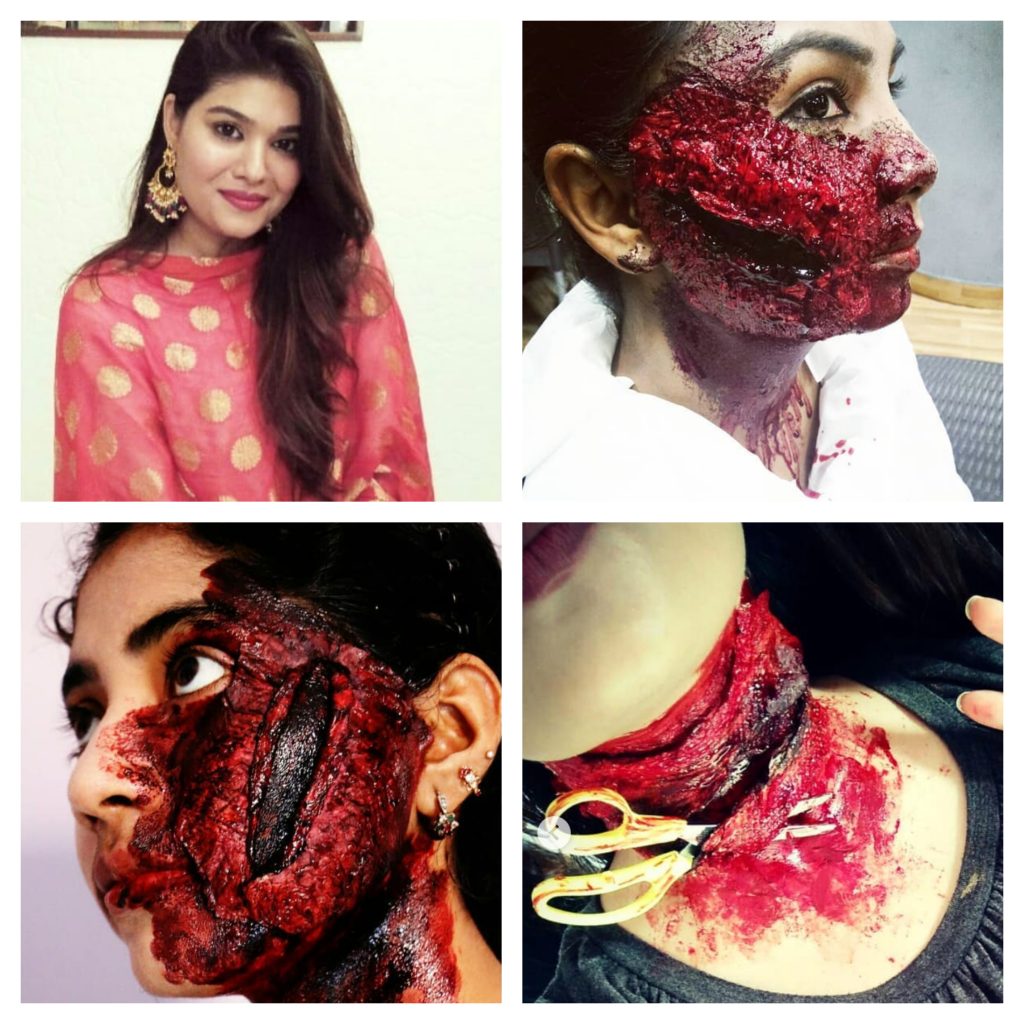 We all love to see horror movies which make our skin crawl, and media student Saeeda Mazhar understands that wholeheartedly and embraces it! Creating some truly horrific looks with her self-taught special effects makeup skills, she is ought to make people gasp with her brilliant yet scary talent!
This Boy Makes Pakistani Music Videos A Delight To Watch!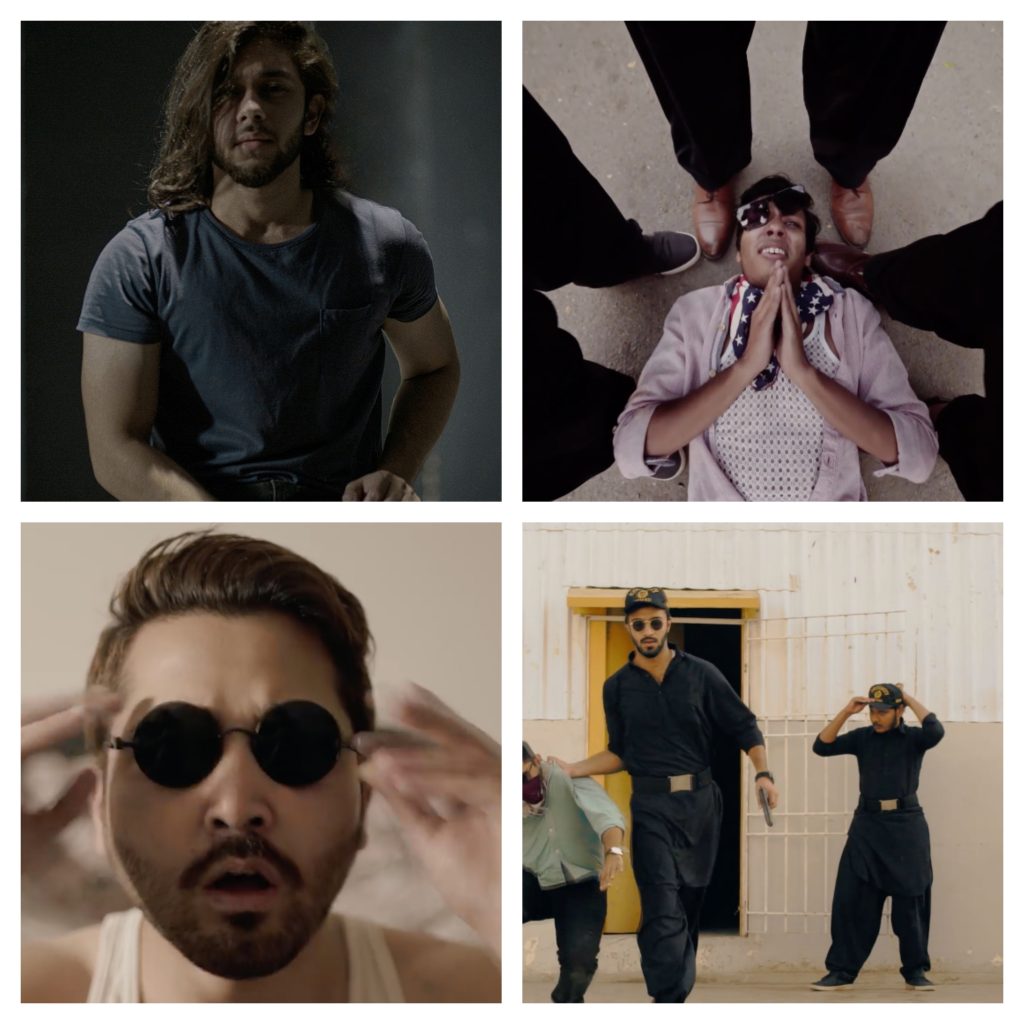 We've all heard ICU's infamous song '5 Chuhay' and loved it, but we bet you'd love it more after seeing watch filmmaking student Abid Rizvi has done to it with his visuals. Comedic yet with a strong cinematographic aesthetic, this student proves his work is at par with most filmmakers out there making narratives professionally!
Check out the video here.
This Girl Wants You To Stop Wasting Beauty Products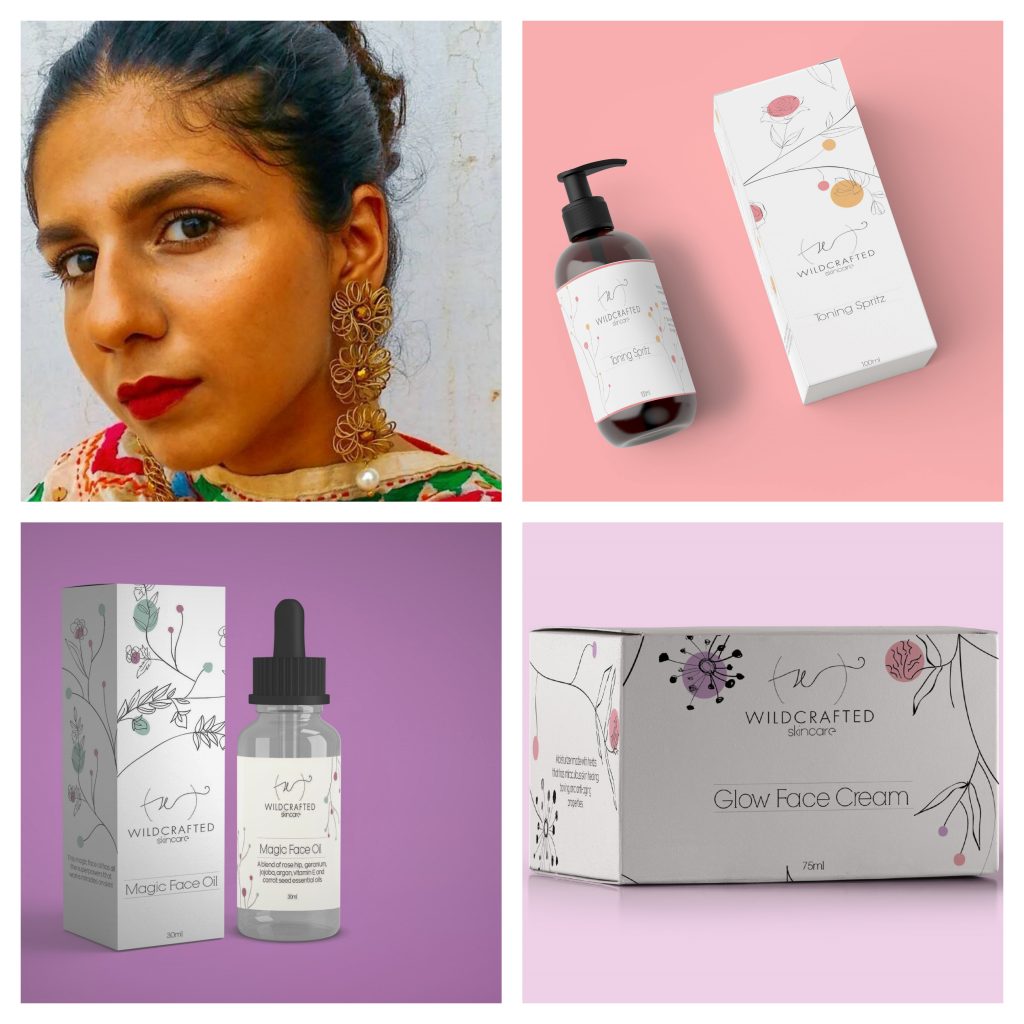 Wastage of paper is a harsh reality in the beauty industry today and design student Aisha Ahmed has the perfect solution for it! Using seed paper and producing larger glass-based products, the student aims to make paper waster a thing of the past! Not to mention her products just look so beautiful too!
This Boy Wants You To Know That Religious Harmony Exists Strongly In Pakistan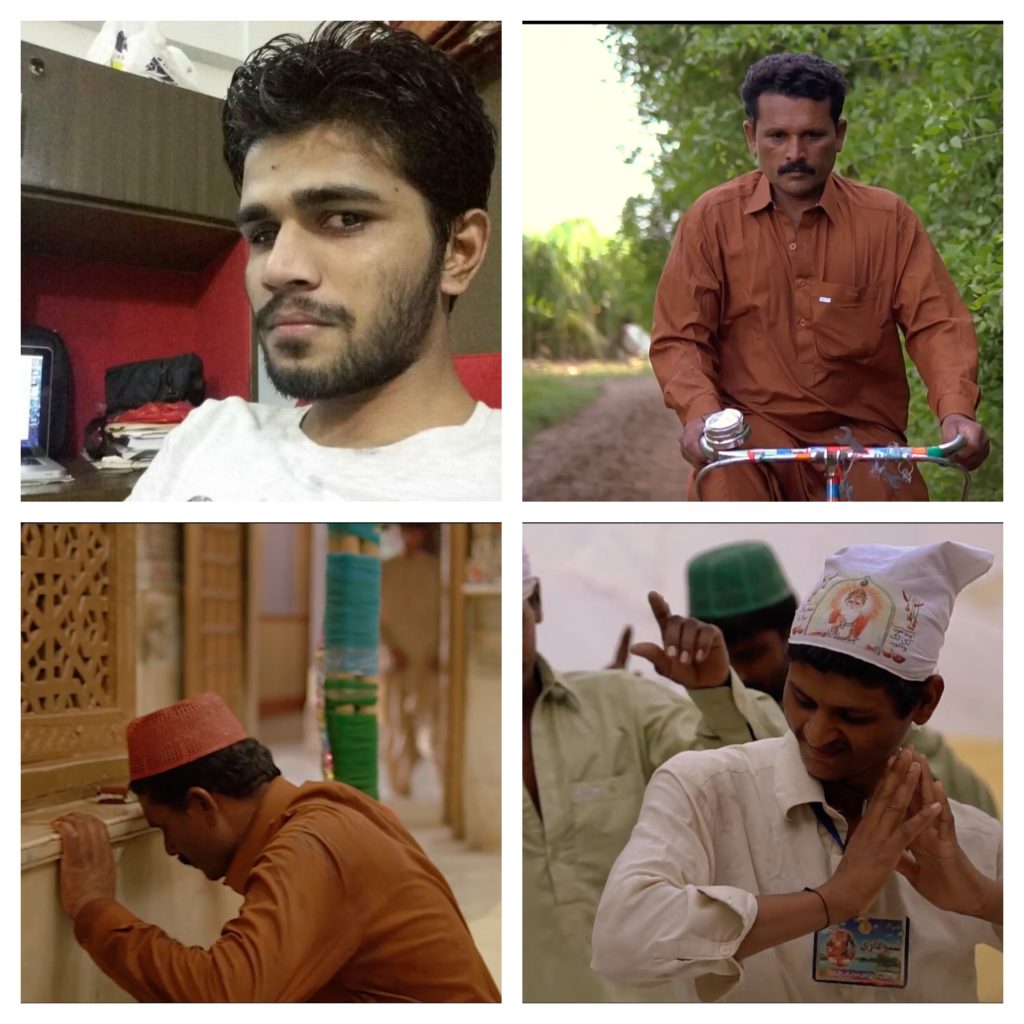 While many people know about Sufi culture in Pakistan, not many are aware that there are many saints out there who are revered by both Muslims and Hindus. One such example is the shrine of Udero Lal, which is the epitome of religious harmony. Exploring this, journalism student Sachal Dars ventured on a journey to find out how traditions have kept the two conflicting religions at peace with each other and how that can serve as an example for the whole country.
This Girl Wants You To Know That Influencing Doesn't Mean Selling Your Soul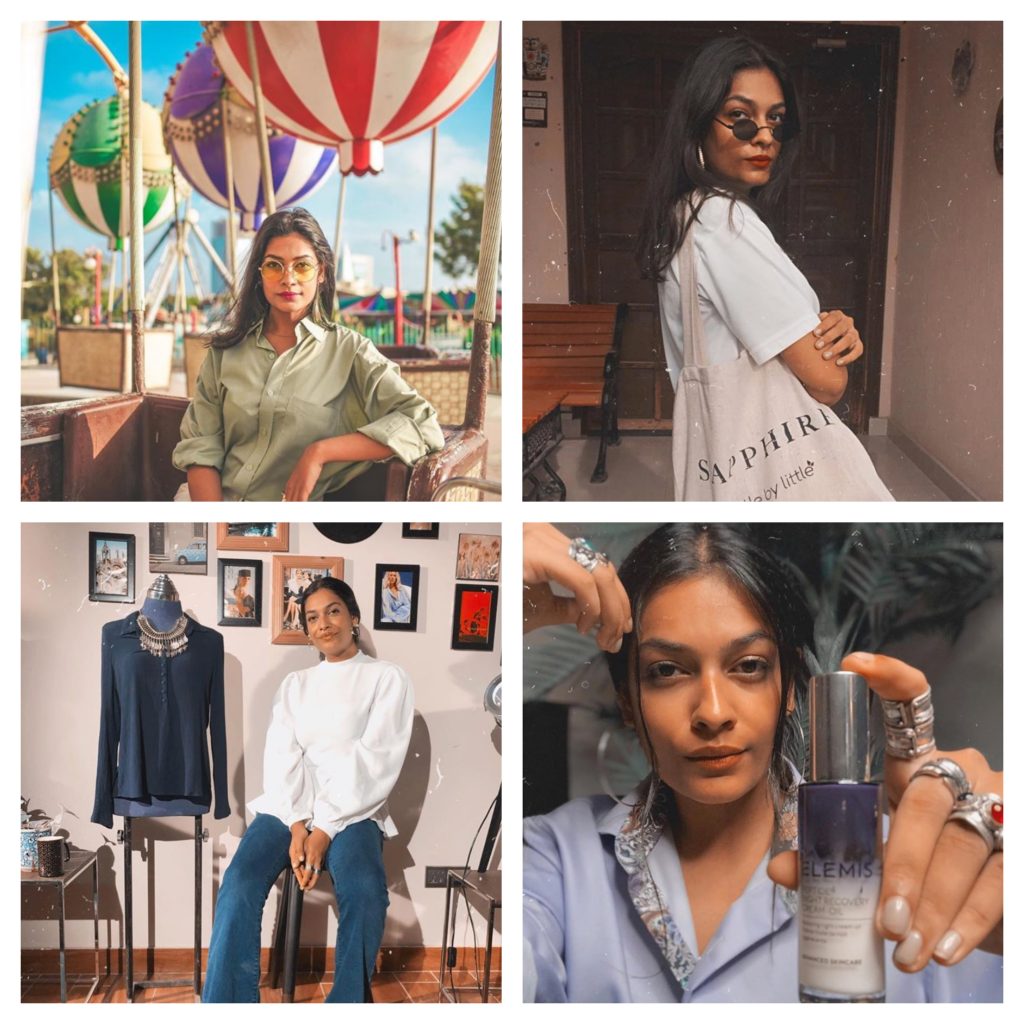 It's the era of the influencers, and many use that term negatively than for what it was meant to be by being part of 'paid reviews,' etc. However, breaking that cycle of mistrust and bringing her honest opinions to the forefront is filmmaking student, Naiha Eiman who has gained crazy popularity as the outspoken RebelliousBrownie. From embracing skin colours of all types to fashion, this girl does it all perfectly!
What do you think about these students and their work? Tell us in the comment section below!