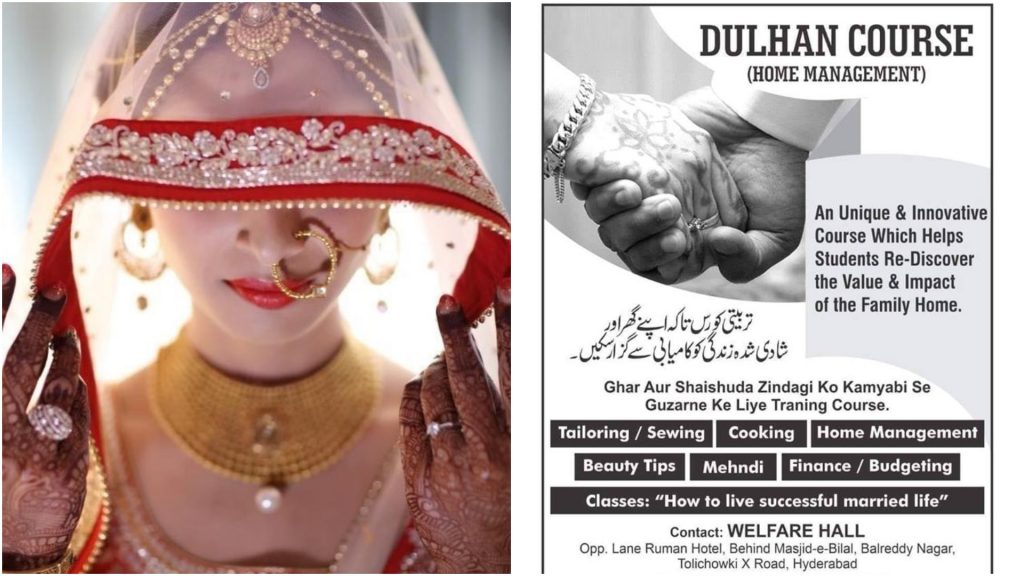 In an already male-dominant society, the last thing we need is more patriarchy. A pamphlet of an alleged 'Dulhan Course' has gone viral which promises to prepare girls for a successful wedded life. The course happens to feature basic life skills that all adults should know.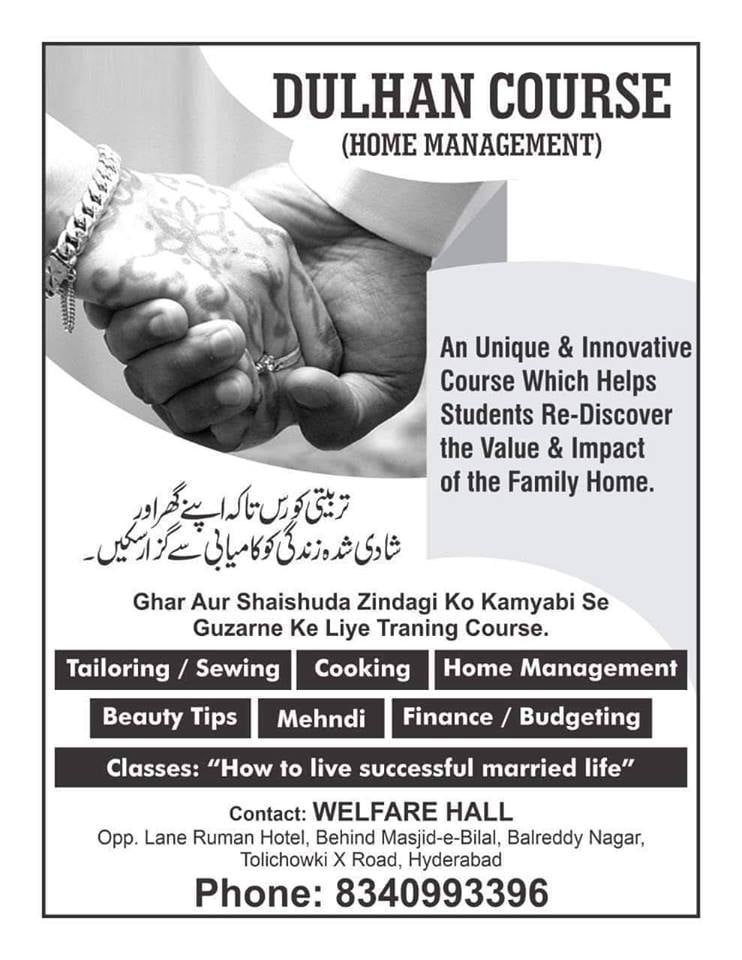 As the poster went viral, people had a lot to say on Facebook and Twitter: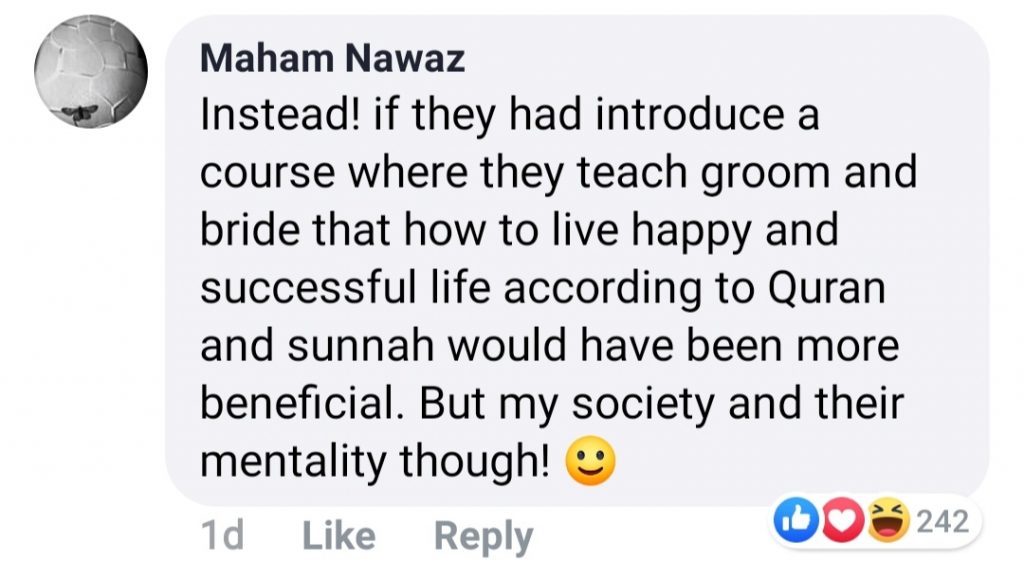 Some suggested that another course be introduced for male chauvinists:

People had different ideas of what should be offered under the dulhan course:
Idea: Start such an academy and teach gender dynamics and politics under the name "dulhan course". Teach women their worth and empower them. https://t.co/EgnVsPSiJw

— Chewing ghum (@manolofatti) September 1, 2019
Many wanted a saas course to be introduced: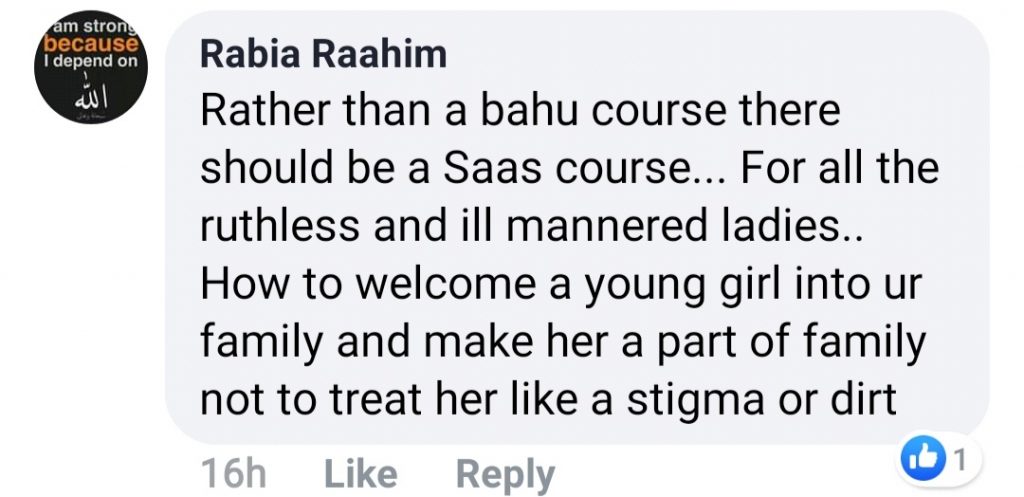 Umm, I guess for being the free mehndi wali after shadi for in-laws:
"How to live (a) successful married life." Bridal/Bride (Dulhan) course… How the hell does "mehndi" (henna) help?! 🤦🤷🙄 pic.twitter.com/qpyWCz4EXq

— Ayesha Hasan (@AyeshaHasan) August 31, 2019
Some thought the course was discriminatory against men:
This course is discriminatory against men.
Men and women both should be able to take this course.

— Jav Khan (@JavedAkhan2016) August 31, 2019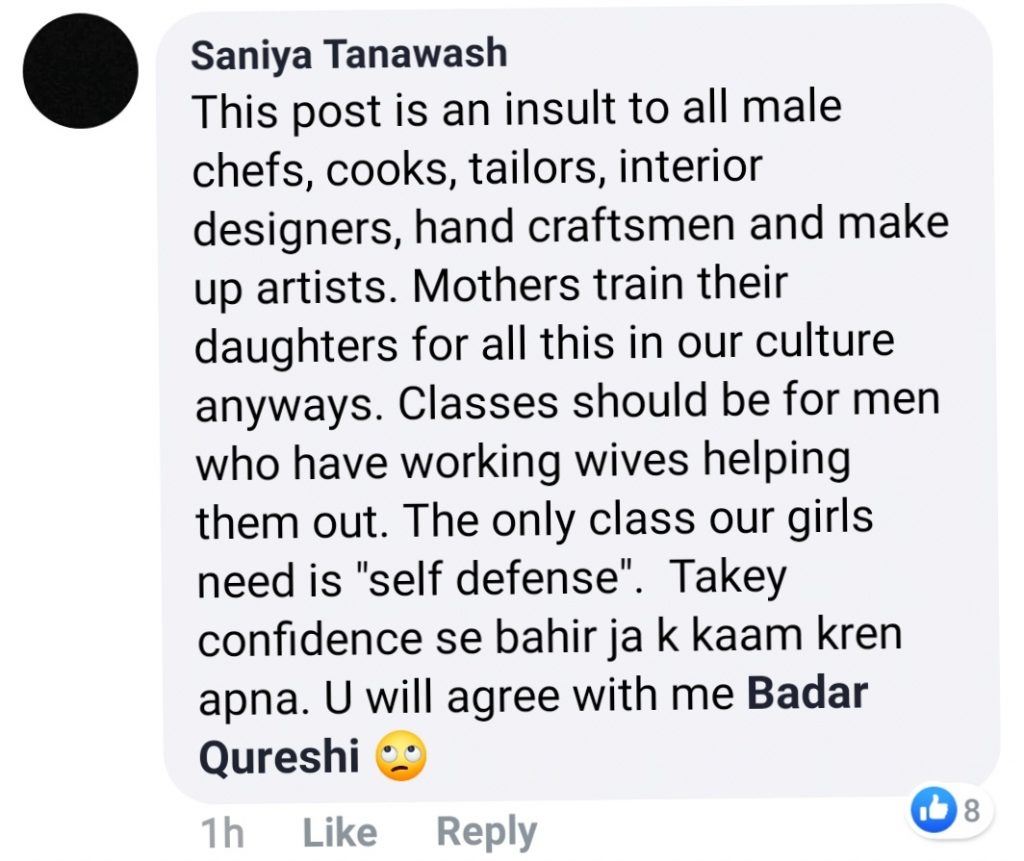 Some shared from their personal experience how all these skills cannot guarantee a successful marriage: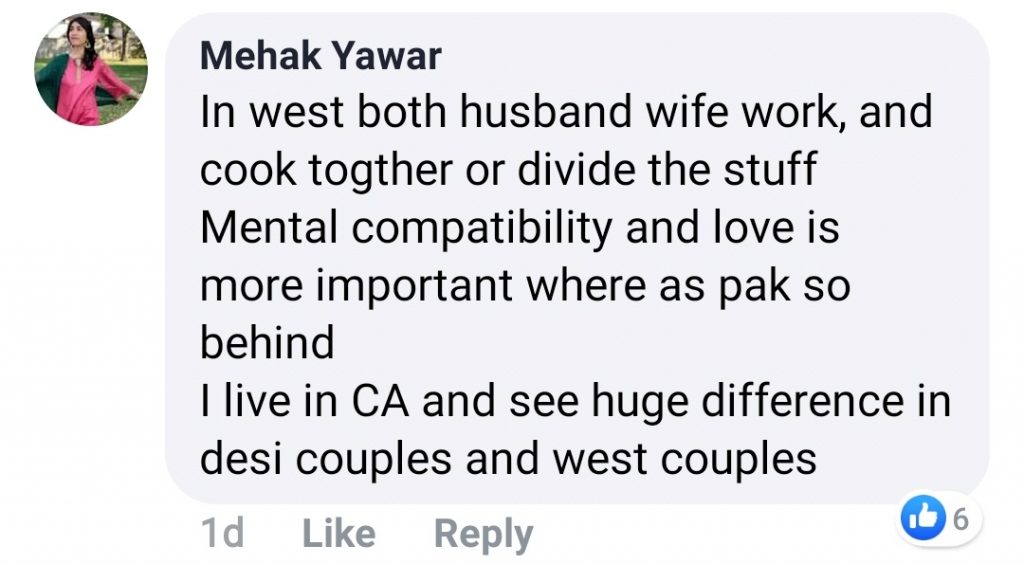 Many thought the course was inspired by Mrs. Khan:
seems like someone's a hardcore fan of Mrs khan

— Maryam 🏳️‍🌈 (@closetatheist27) August 31, 2019
Many thought a similar course should be made available for men:


Some were angry:

Some wanted to know how the trainer was doing:

Some wanted a course on being loyal: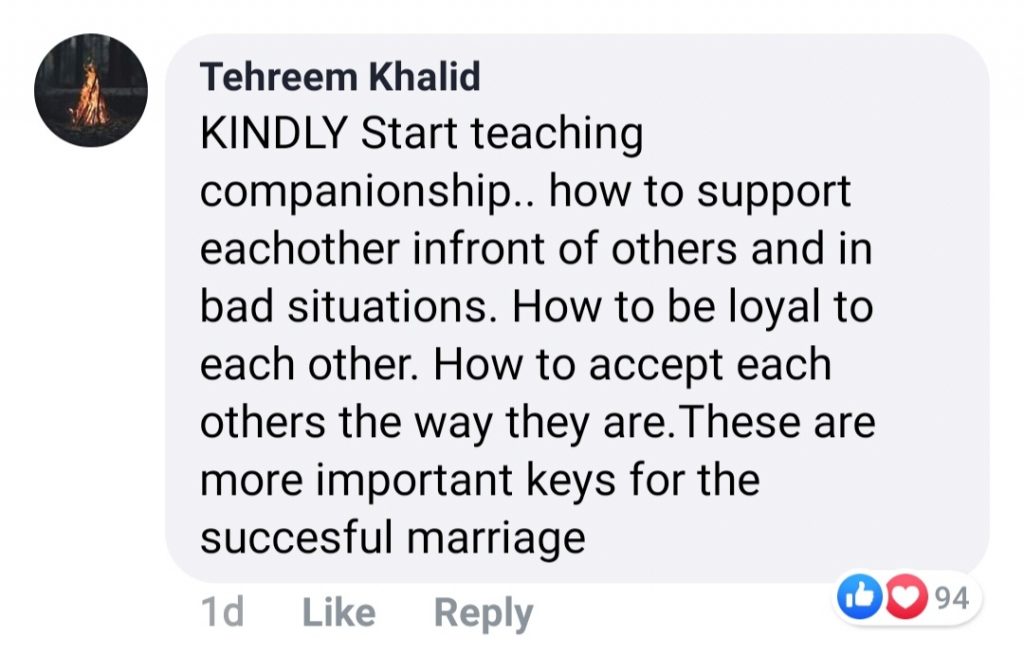 And while many spoke against it, a ton of people supported the idea: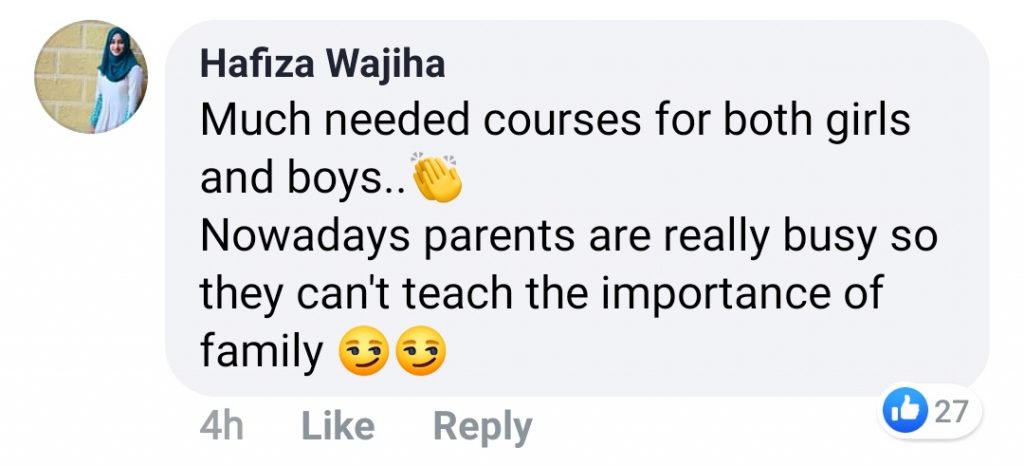 There were people who thought a psychological course would have been much better: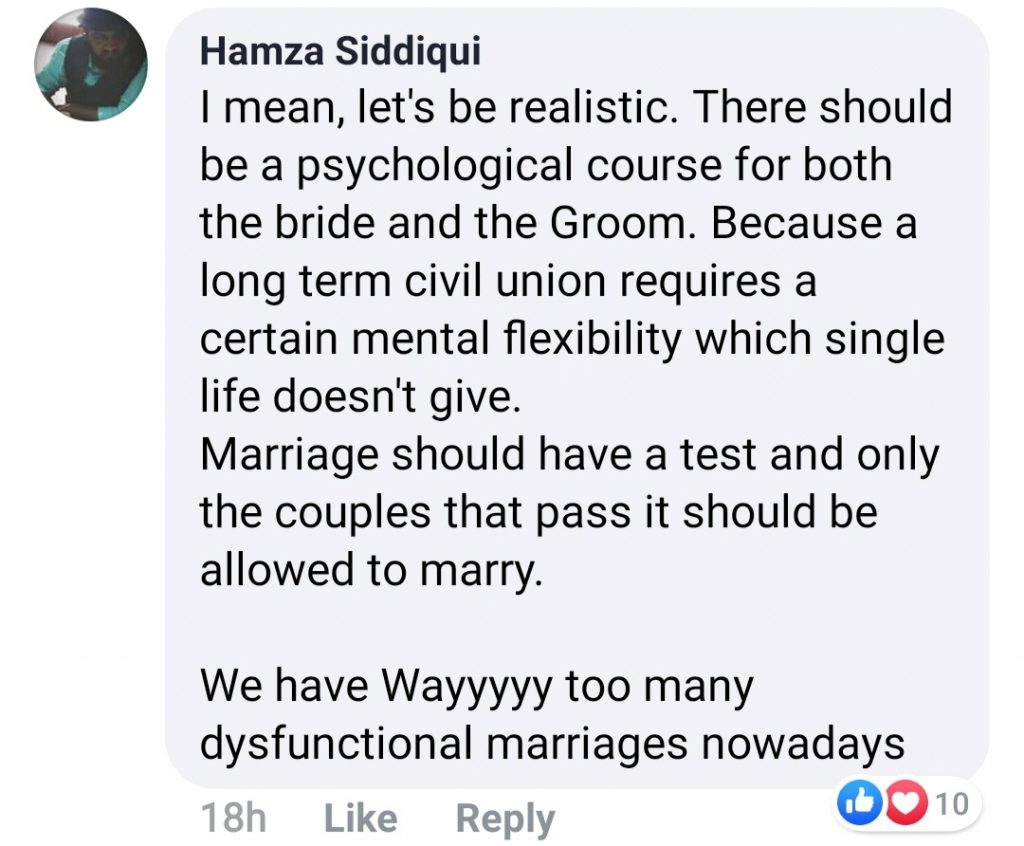 Some thought it would help women earn:
One of the great things I'hv ever seen. Whats shocking u? 50% literally – the population is female in Pakistan. Whats the number of the YOUlike in them? Thisway brides would take their families into a next level of professionalism in society, help in boosting national economy.

— زرک خان – Zarak Khan (@ZzarakKhaan) August 31, 2019
Some thought the course should be taught to both men and women under a different name: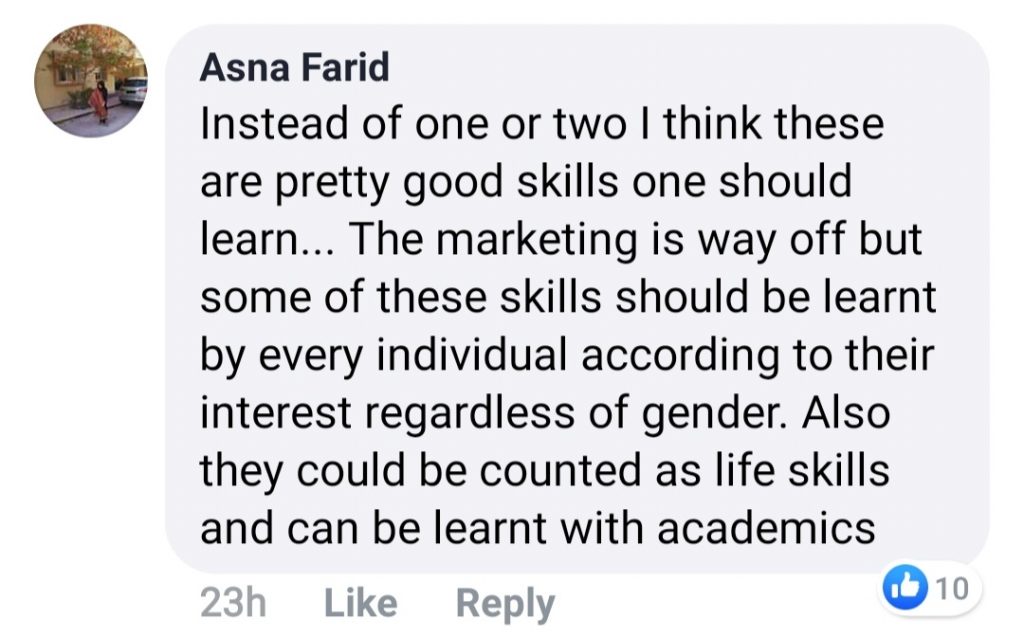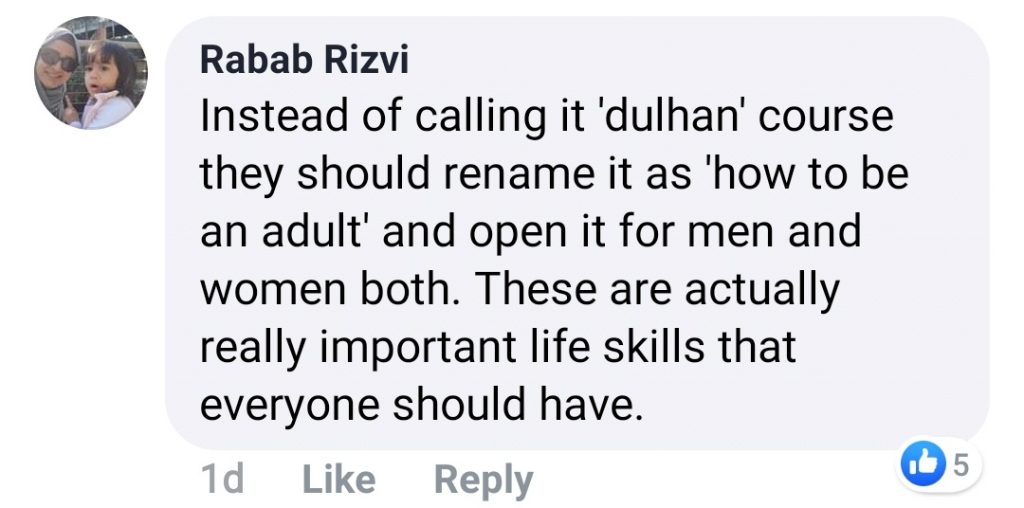 A lot of people loved the idea: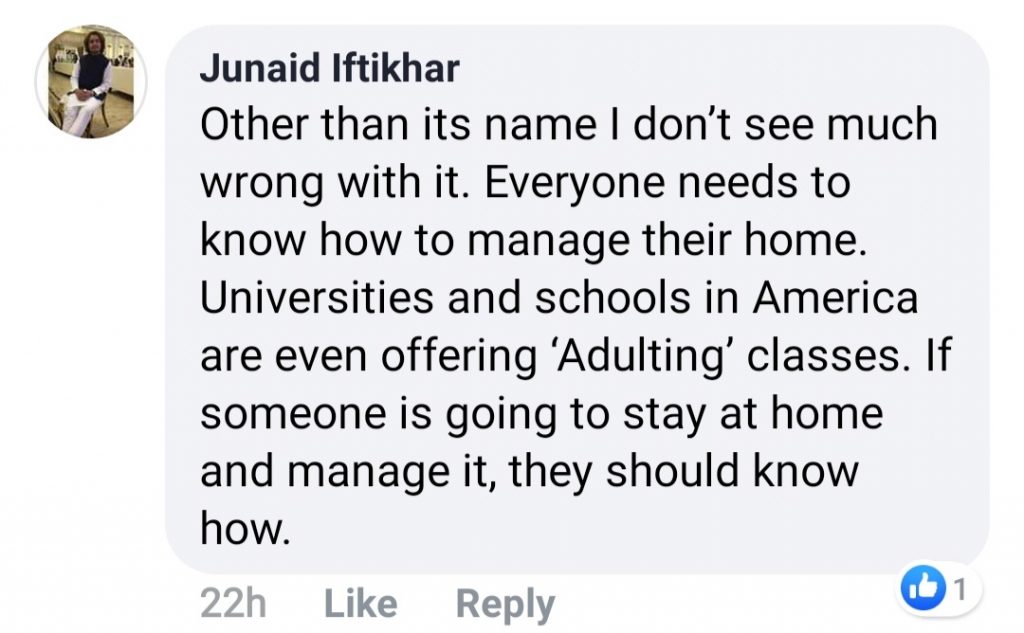 What do you think about such courses being offered? Let us know in the comments below!