The Pakistani film industry continues to have its fair share of powerful actresses in the roster, and the talent has crossed over from one generation to another of brilliant performers. Be it the glorious days of early Lollywood and the rise and fall of it in the 90s, or the new wave of cinema today, each era has brought forward one encapsulating leading lady after another.
However, what would happen if they all had existed at one time instead of the many decades we have loved them in?
Well, we at Diva thought we should answer the question today and see, which actress would hold up to the other if put side-to-side!
Here's how they'd fare…
Zeba Ali VS Mahira Khan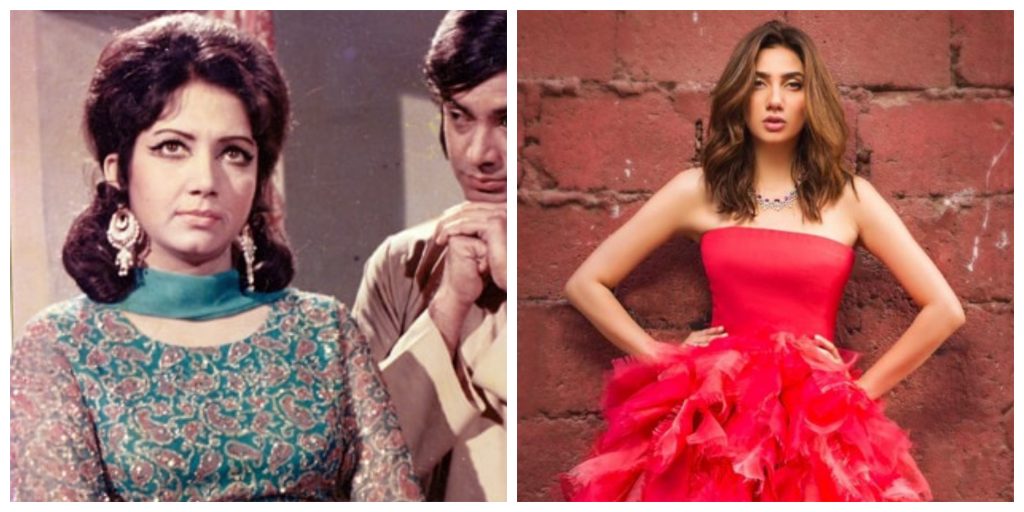 Both the actresses are super popular, and can boast a fan following like no other! But, the other, more important connecting thing between both is their choice of roles, which are largely and arguably of the girl-next-door. Be it Zeba or Mahira, the actresses could definitely be compared due to their mega-stardom!
Rani VS Saba Qamar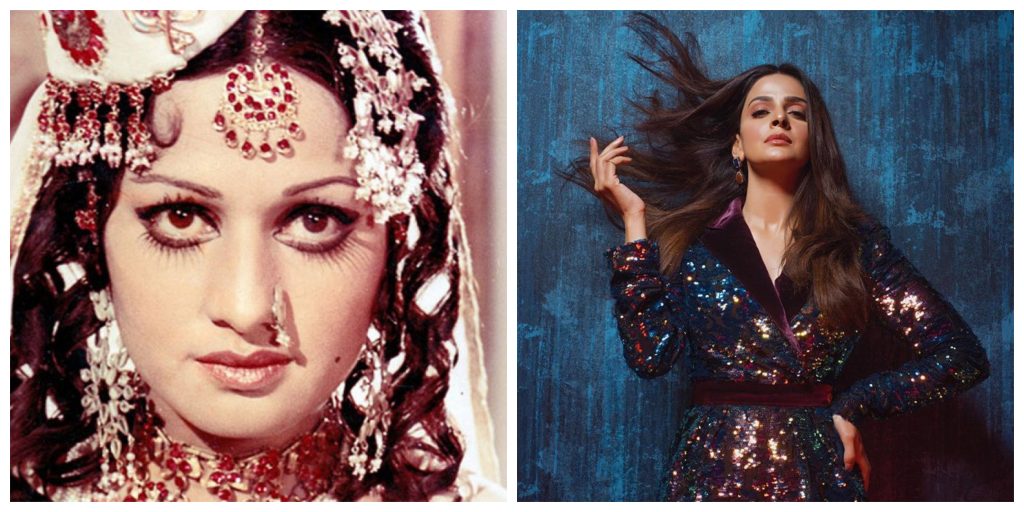 Beautiful and slightly risque, both Rani and Saba Qamar possess a sensuality that no other actresses do. They are not afraid of owning up to their fiery personalities, and that's why they'd be the perfect personality twins of each other if they both existed at the same time! We would have killed to see Kaatay Na Katay Re being done by Saba!
Shabnam VS Mehwish Hayat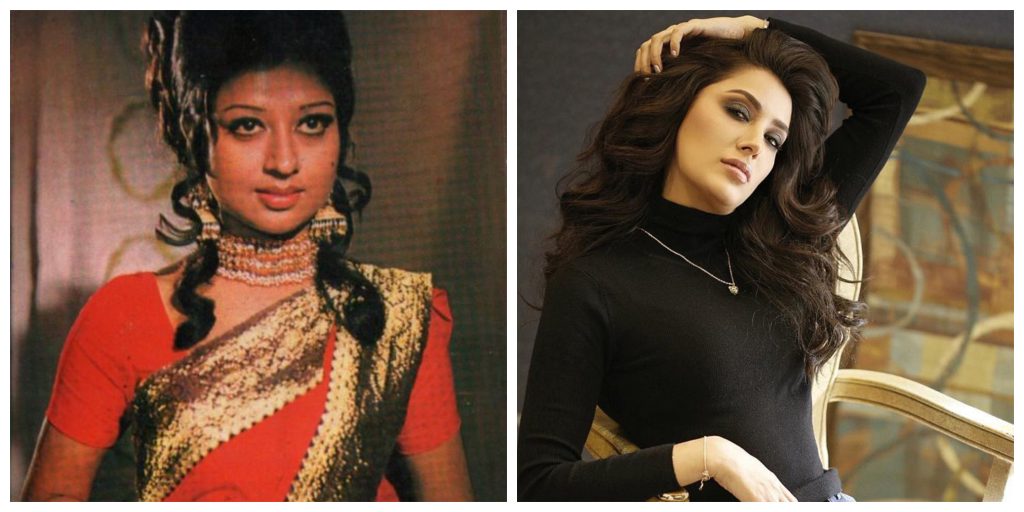 Two names who are the most revered in the industry and have several top films to their name, Shabnam and Mehwish are truly a lot alike. Each has an outspoken side to them, and each is super career-centric. If only they both were contemporaries, it would have been a different industry altogether!
Sabiha Khanum VS Ayeza Khan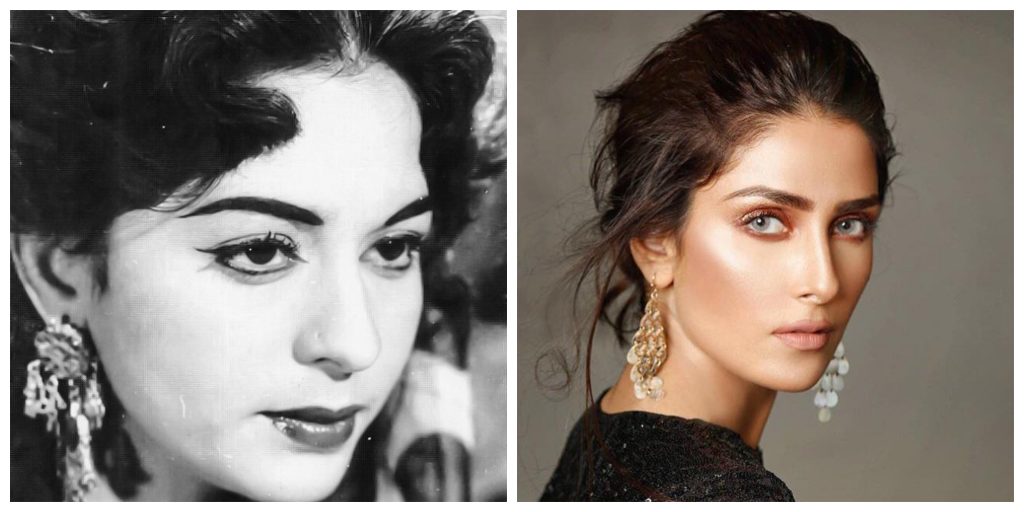 Actresses, who both can be called demure and shy, Sabiha Khanum and Ayeza are the names who the fans just love. Imagine if the two actually were sharing the same industry, it would be more difficult to imagine who'd be in films and dramas like Tum Kon Piya!
Babra Sharif VS Humaima Malick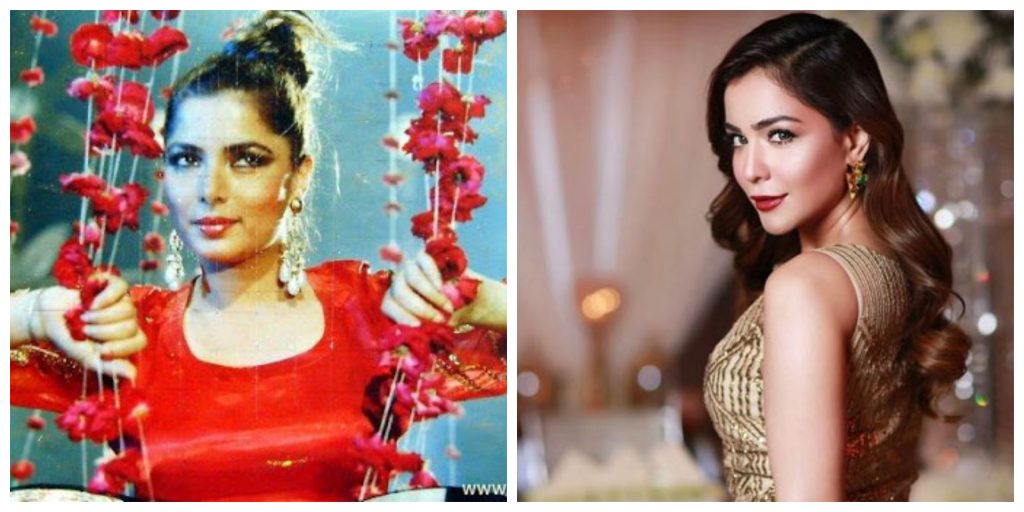 Racy, edgy, and truly unique, both Babra Sharif and Humaima Malick are two faces of the same coin. They have seen their prime in the industry, and both are pathbreakers. Imagine, if these two had tried their stints in Bollywood at the same time! We wonder who would have won!
Nayyar Sultana VS Sohai Ali Abro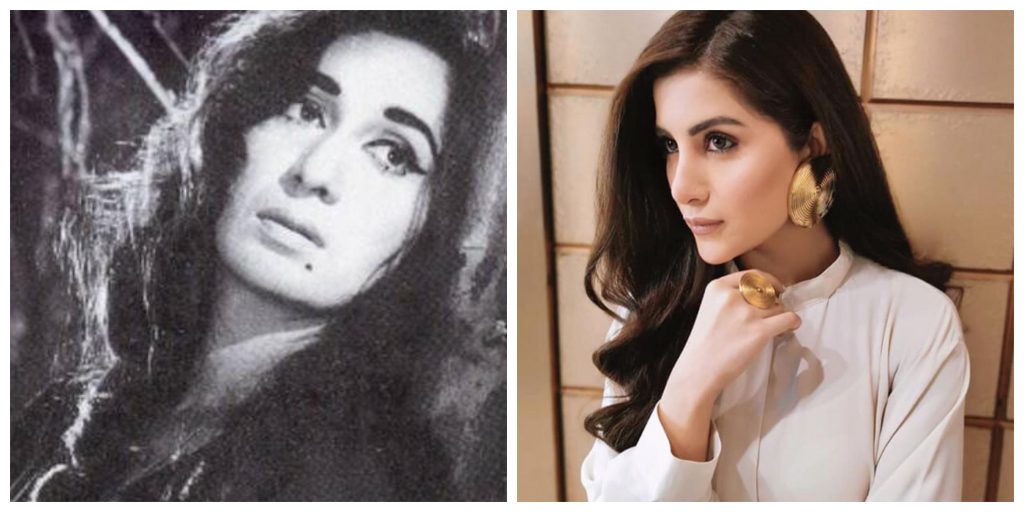 Emotive and full of energy, both Nayyar Sultana and Sohai Ali Abro are actresses who could keep rebranding themselves and still find tons of fans waiting. They are the type of leading ladies who have the role and the industry in their hands!
Mumtaz VS Syra Yousuf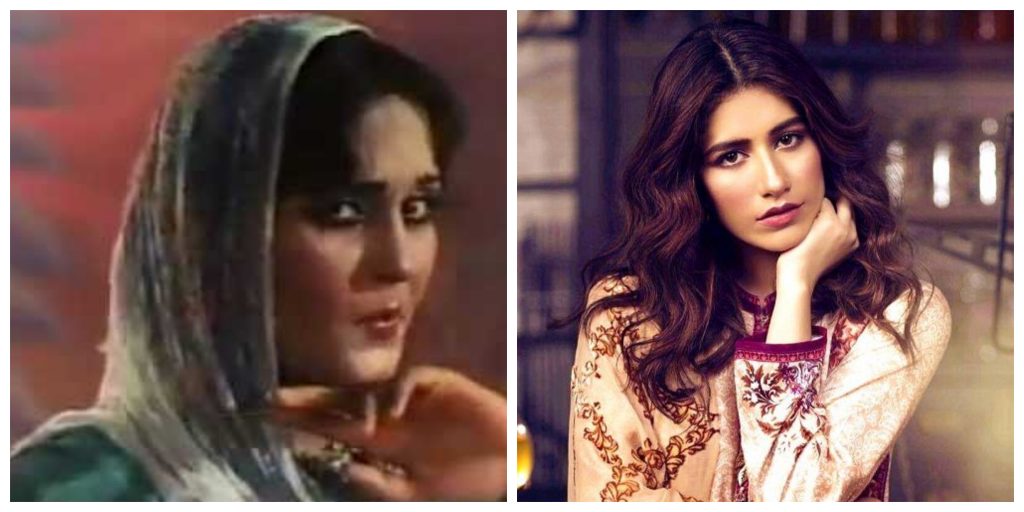 Ever evolving and growing, both Mumtaz and Syra Yousuf could be seen as total doppelgangers when it comes to their careers in films. There's an absolute charm in both of them, and if they existed at the same time, we're sure it'd be difficult to choose one favourite.
Nisho VS Maya Ali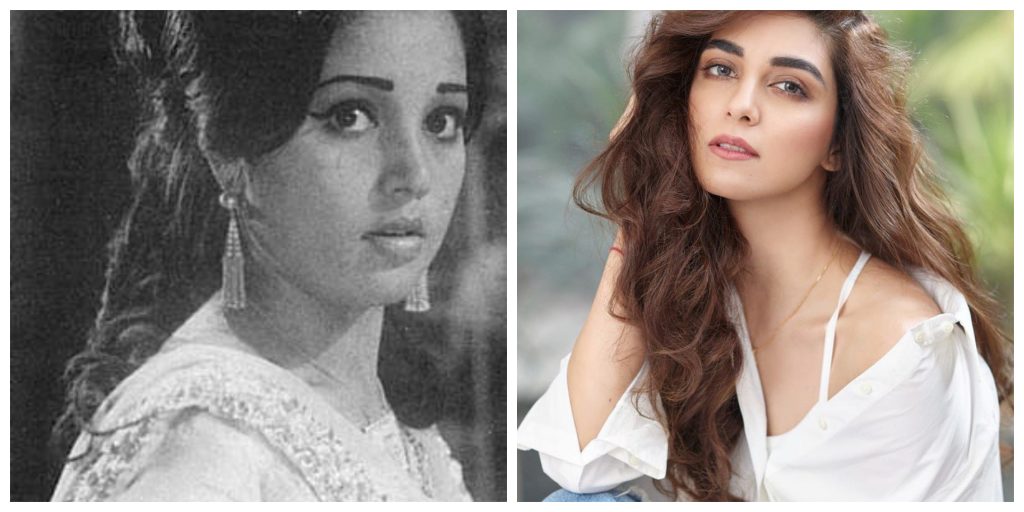 Forward-thinking and with the times, Nisho and Maya Ali are the actresses who can grow on you. They both have the sparkle in their eye and can definitely be seen as the sort of leading ladies who would go beyond critical acclaim towards mass appeal! Can you imagine Nisho in a film like Parey Hut Love? We can!
Sangeeta VS Hareem Farooq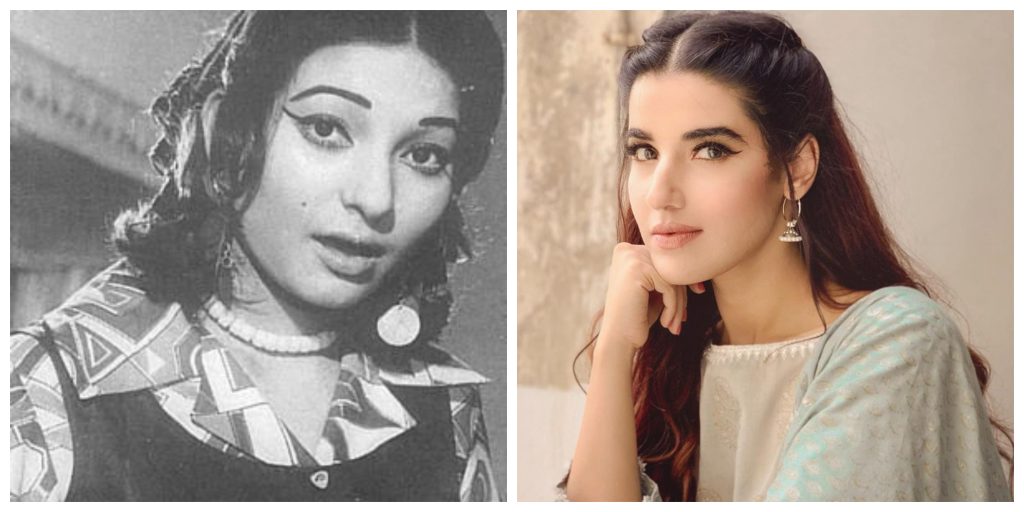 Powerful names who have ventured into acting and going behind the scenes, Hareem Farooq and Sangeeta are like the soul-sisters they didn't realise they were! Both actresses have had their fair share of hits, and both are just the sort who'd keep looking up! Now, if only they were here at the same time!
Shamim Ara VS Hania Amir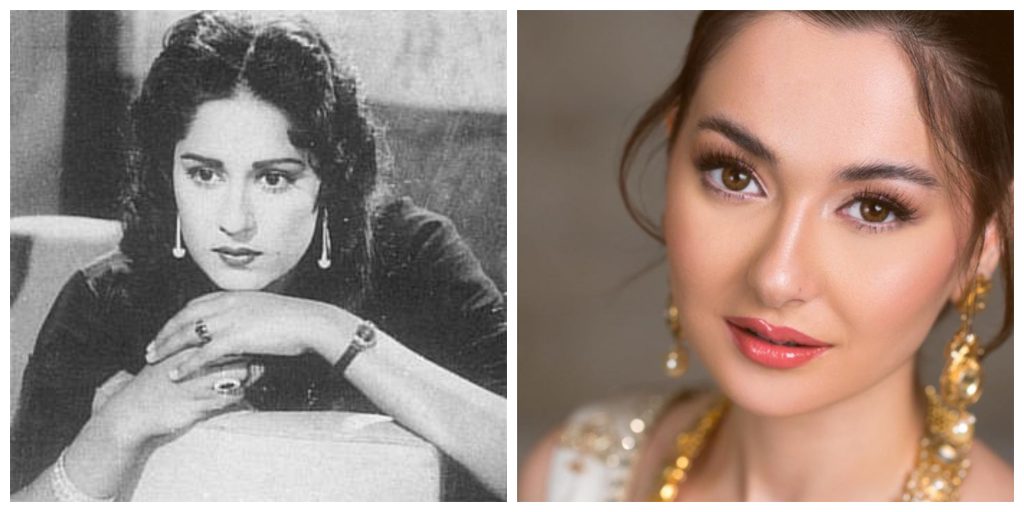 Known for their innocent eyes and demure looks, Shamim Ara and Hania Amir could be twins if they existed at the same time! Both actresses have chosen similar roles, and could surely swap some if they had the chance. Imagine Shamim Ara in a film like Parwaaz Hai Junoon if she was an actress of today! She'd be killing it!
Which actress duo would you have wanted to see exist at the same time? Tell us in the comment section below.