The Lux Style Awards have announced its official winners list on Thursday morning, and for many, it came as a surprise release that no one was expecting out soon – despite the digital edition being a part of the industry grapevine for a while!
Well, the results are out, and we have to say, there are definitely some of the most deserving names to come out from the LSAs in a while as far as the entertainment lists are concerned.
But, how did it fare overall in each category of film, tv and music? Diva has the lowdown…
Television
Best TV Play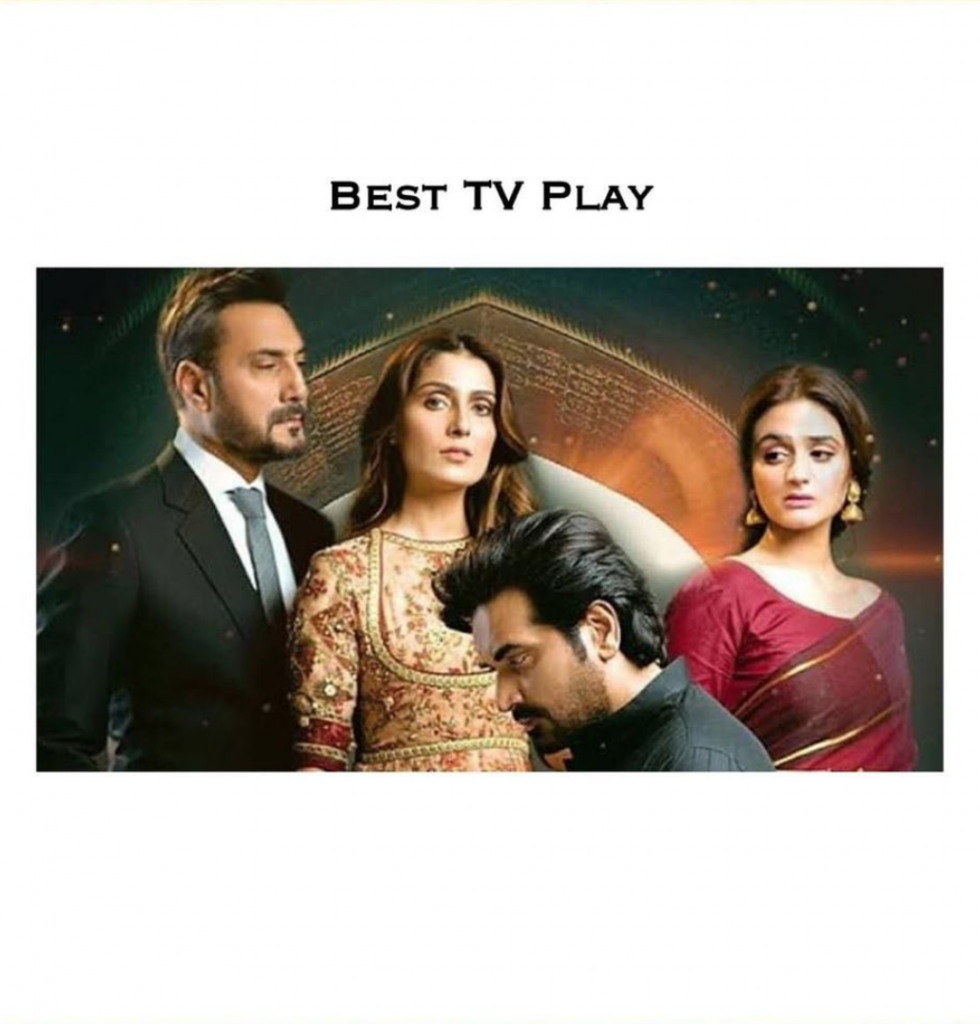 It doesn't come as a big shocker that a show like Meray Paas Tum Ho won. We all had great expectations out of this TRP-busting show, and of course it came through. We are sure Cheekh and Ranjha Ranjha Kardi must have given it a tough competition.
Best Play Director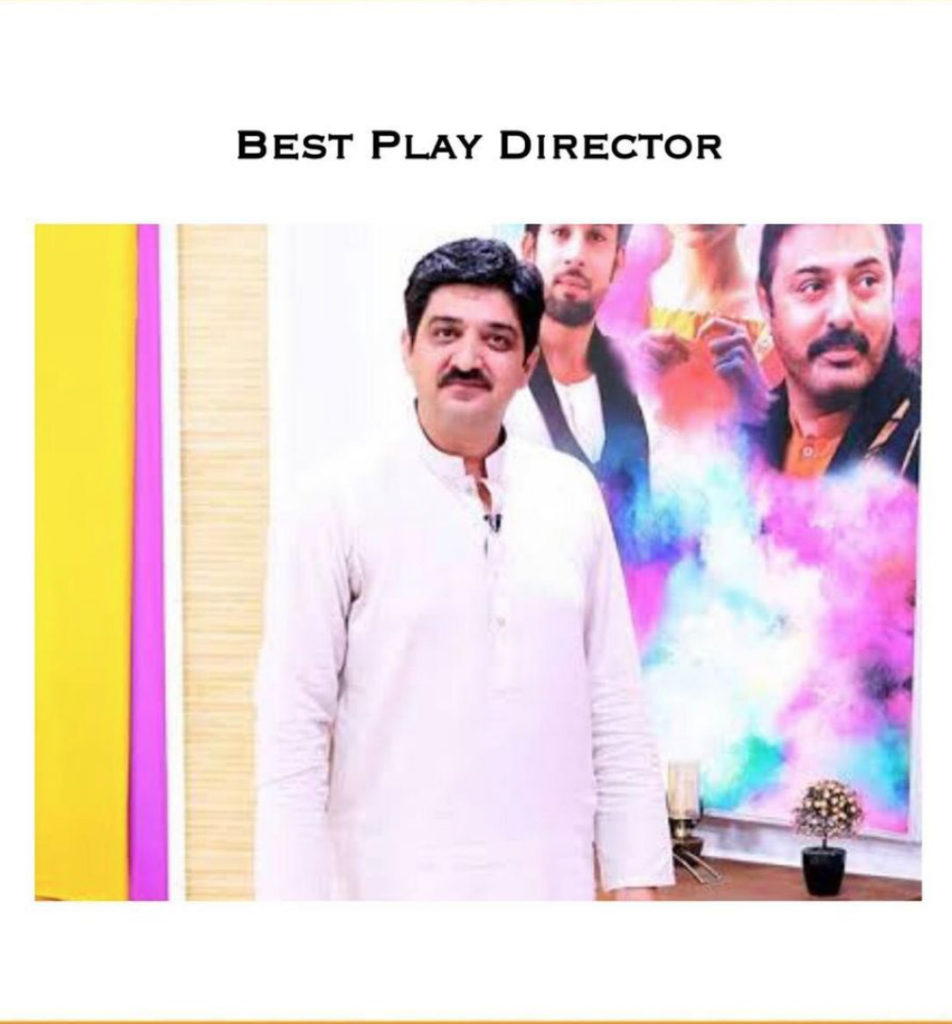 A brilliant win for the director Kashif Nisar for Ranjha Ranjha Kardi and may we say, well deserved. The show had all the aesthetics one would expect out of Kashif and that is makes it a win we'd stand by.
Best Play Writer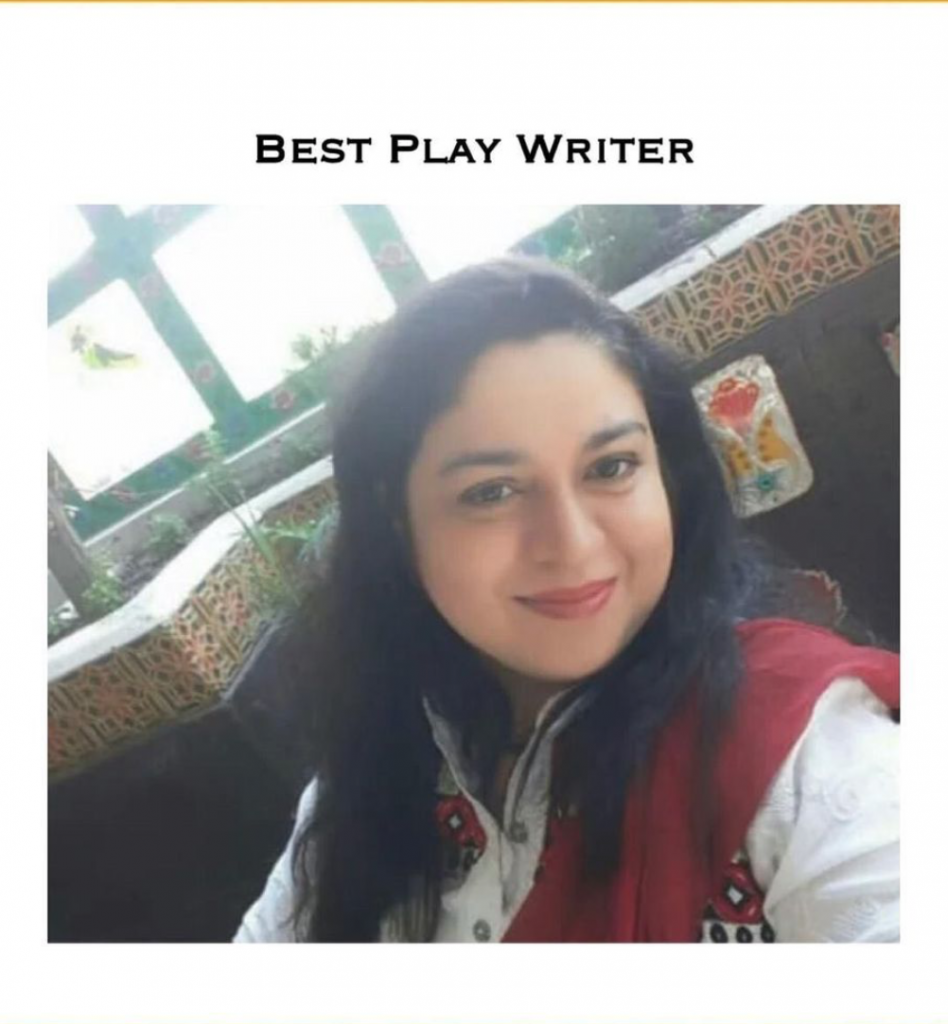 This category is once again going with an expected win. One wouldn't have wanted anyone but Faiza Iftikhar to win for Ranjha Ranjha Kardi. The show was beautifully written and each character was wonderfully hashed out.
Best TV Actor – Critics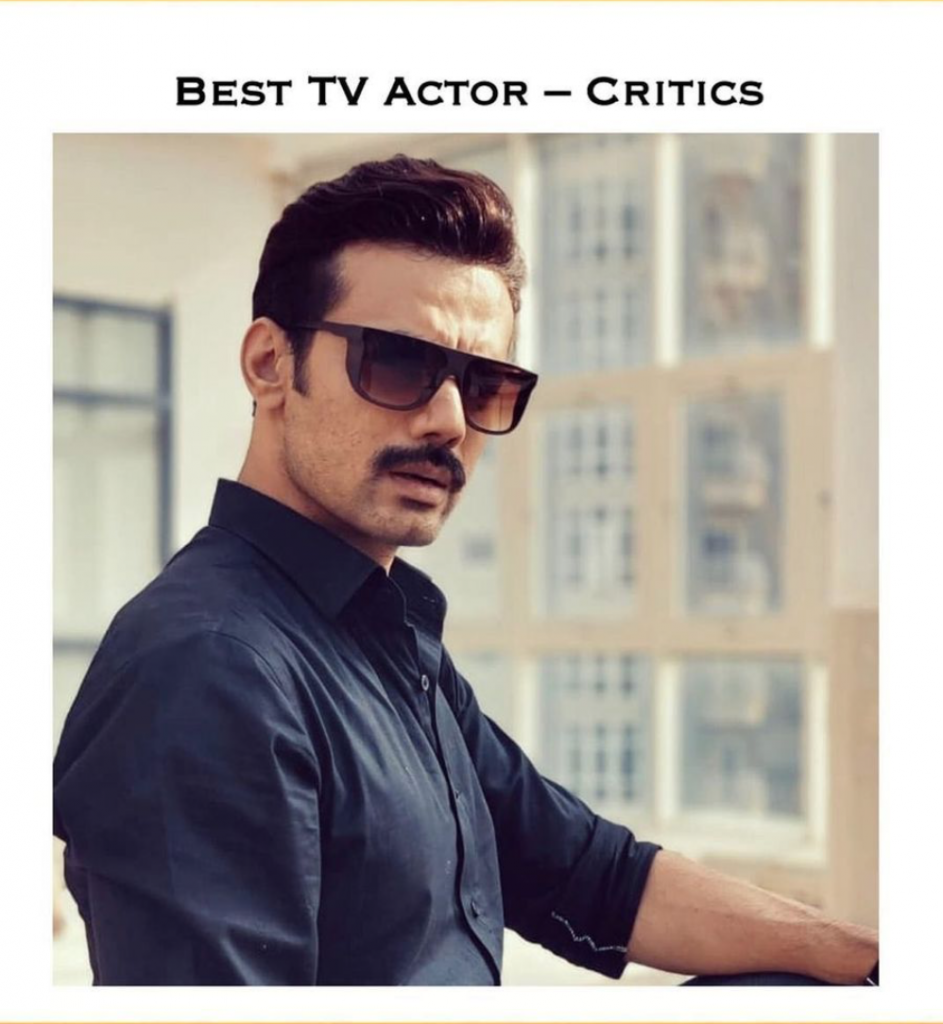 A great job done by the critics, this seems like a brilliant win for Zahid Ahmed for Ishq Zah e Naseeb. The actor was able to come into his own by executing such a character perfectly, and that just goes to show we can expect so much more out of him.
Best TV Actress – Critics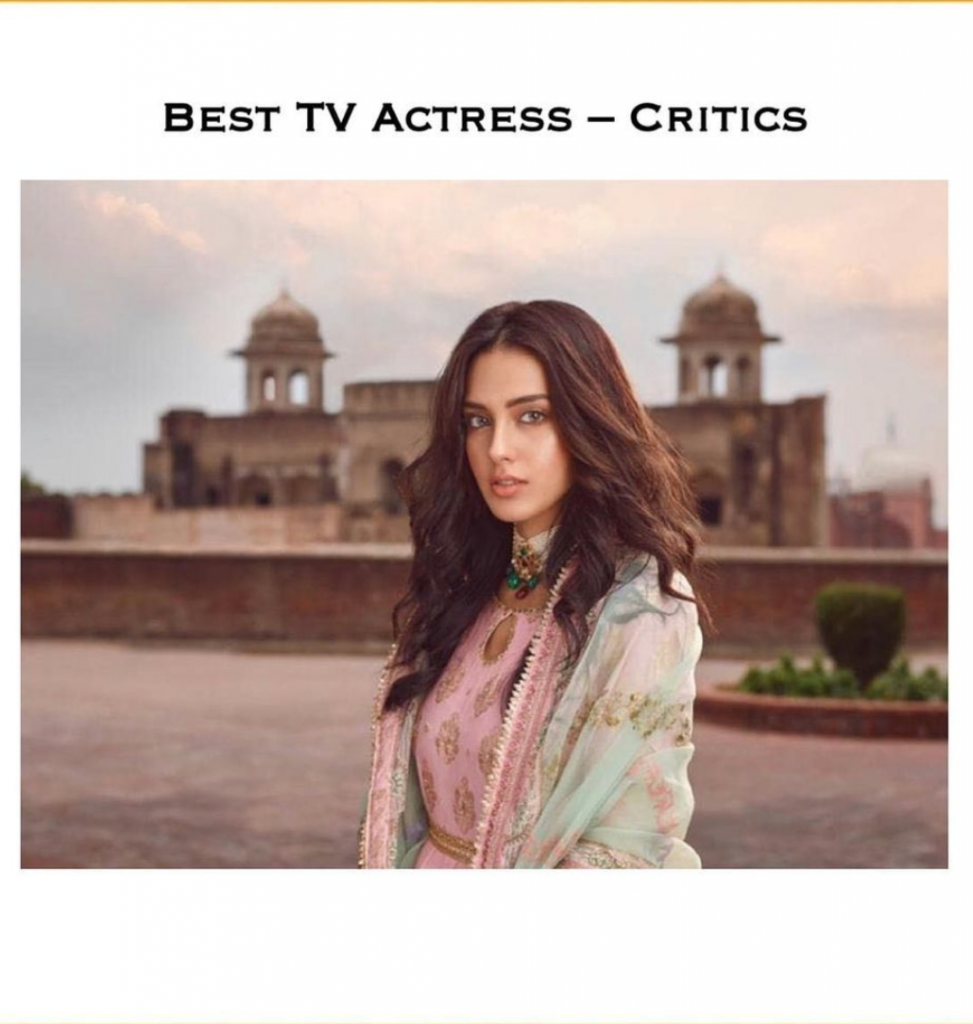 A win that solidifies and cements Iqra Aziz even more, the win for Ranjha Ranjha Kardi just is commendable in every way. Having said that, there was definitely a tough competition here, and we wouldn't have minded if someone like Saba Qamar or Ayeza Khan also took this critics choice home.
Best TV Actor – Viewer's Choice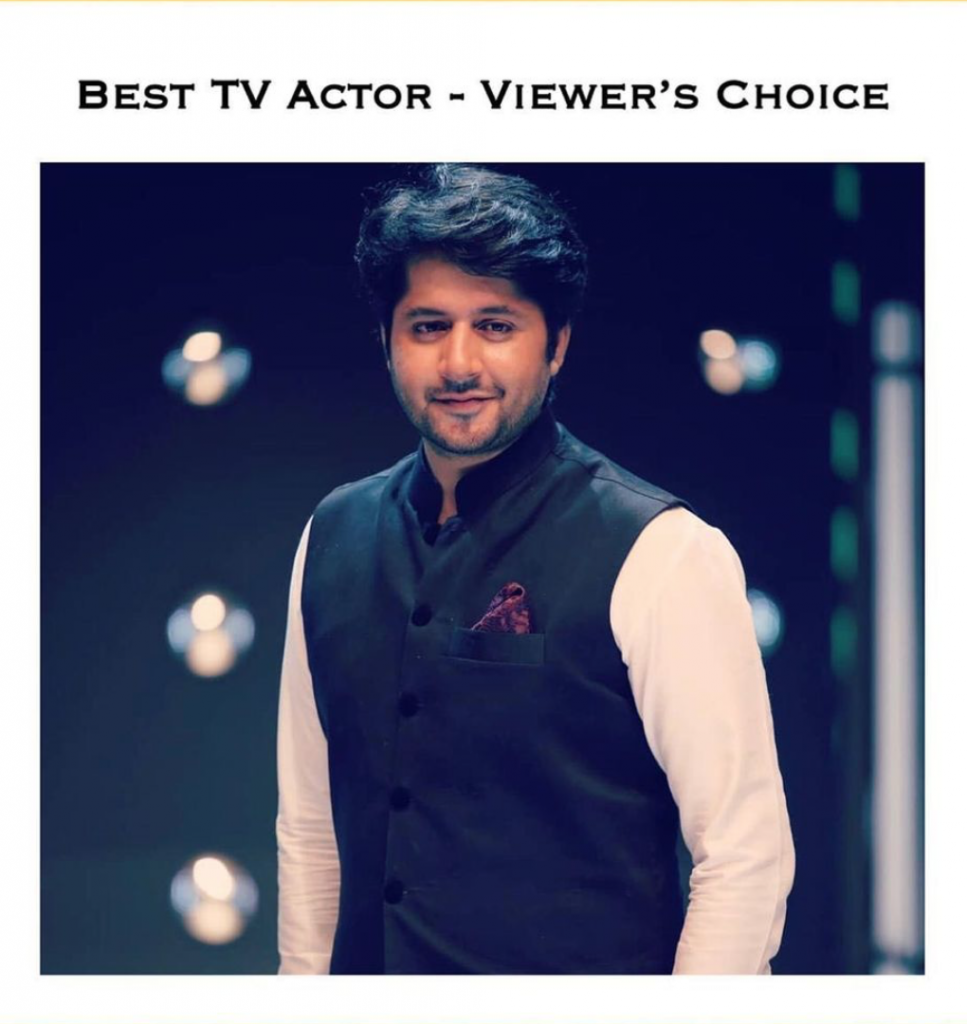 A win that was not only predicted but definitely expected as well, Imran Ashraf for Ranjha Ranjha Kardi was truly one win we can't help but celebrate. The actor came through in a big way and for that he completely deserves this award.
Best TV Actress – Viewer's Choice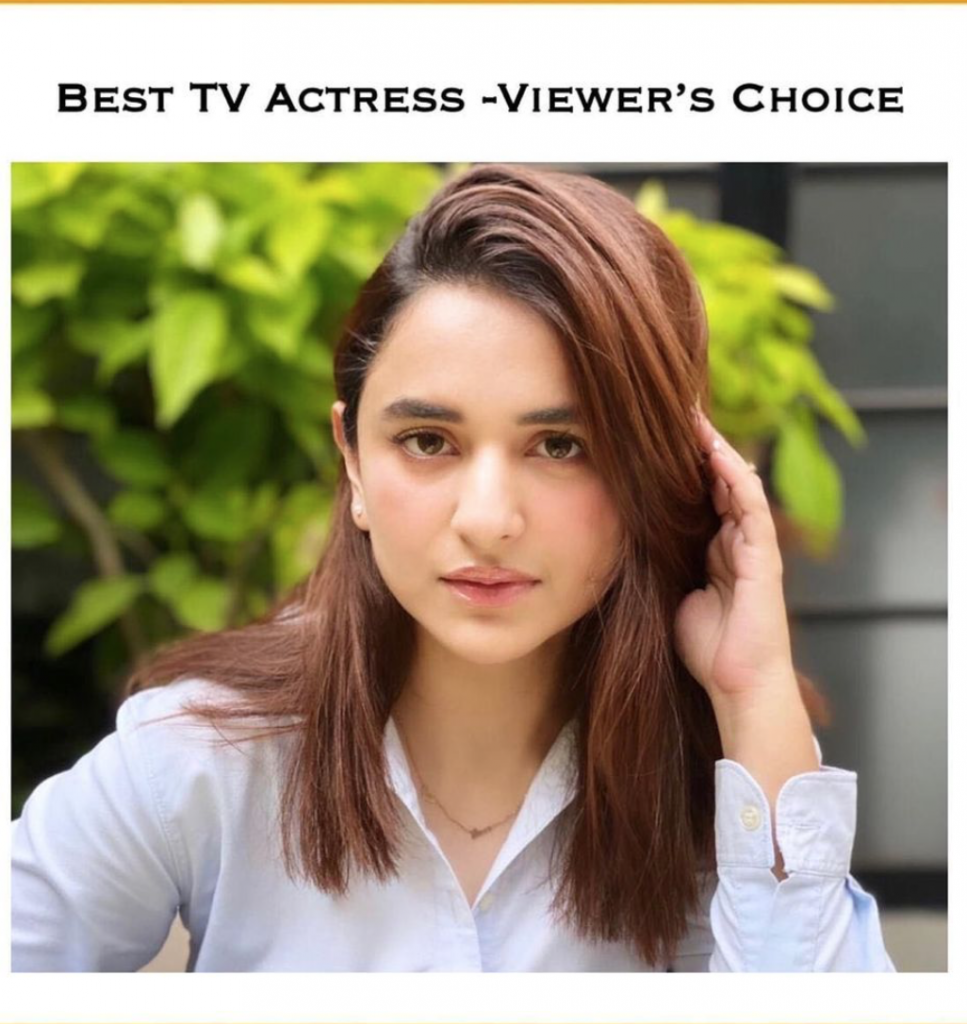 An actress who has shined bright in 2019, this award for Yumna Zaidi for Inkaar definitely made us acknowledge the actresses' popularity with the crowds. She not only showcased brilliant acting in the show but also proved her likability as well.
Best Emerging Talent TV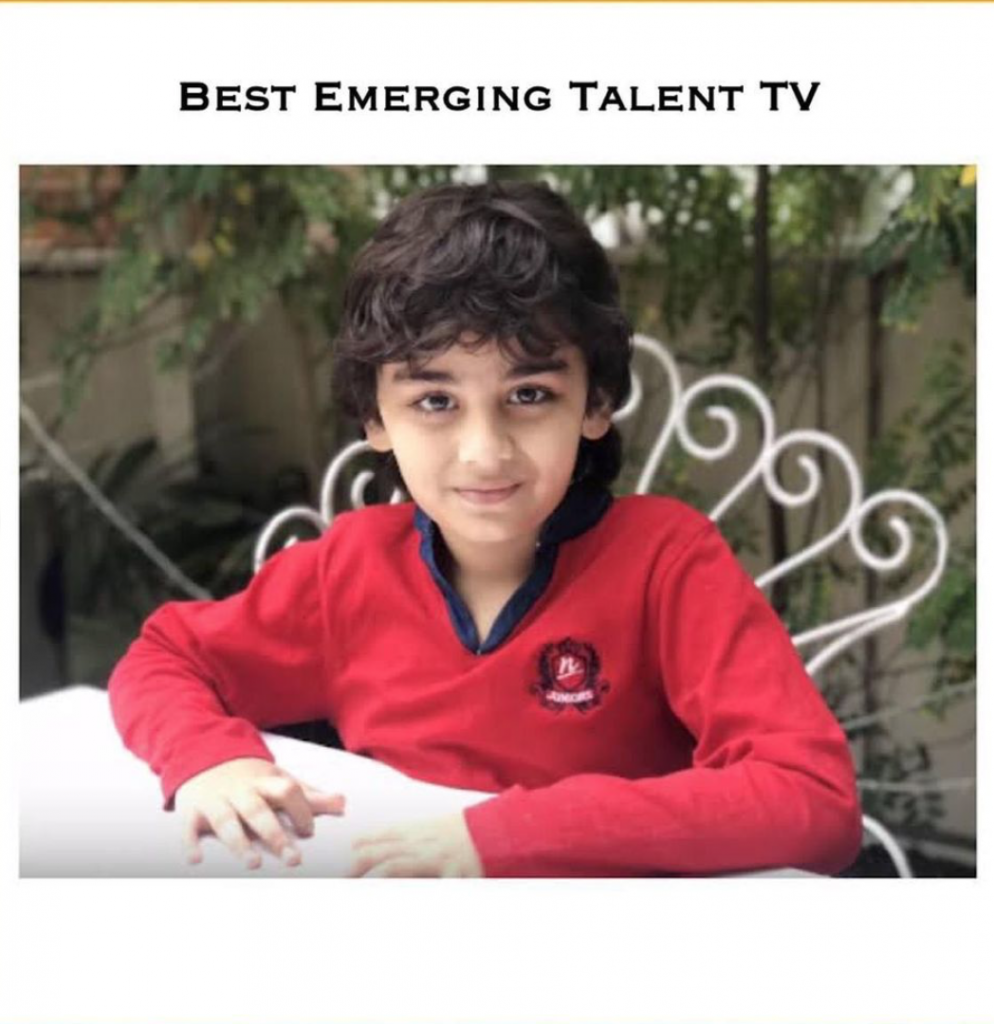 A win we can't call anything but cute, giving this award to Shees Gul for Meray Paas Tum Ho is definitely a shocker, but one we'd learn to live with. While there's no doubt this tiny tot did wonders with his acting, we did believe an award for Usman Mukhtar was due.
Film
Best Film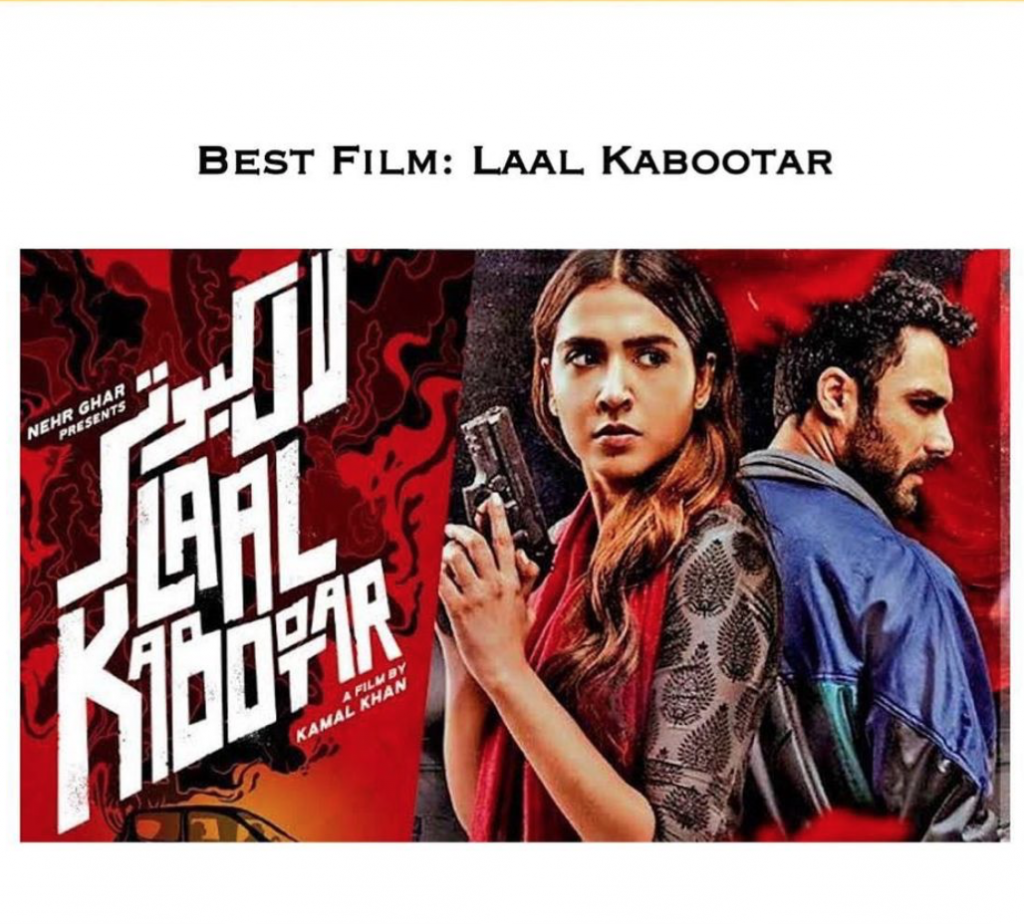 A win we can back a hundred and one percent, the award for best film to Laal Kabootar made us the happiest. The film deserves the attention it got, and it proved that we as a country are ready for more brilliantly-executed films such as this.
Best Director – Film        
Taking the prize home for a wonder execution of the film, Kamal Khan for Laal Kabootar definitely was expected. The director has proven that he has a fine skill in his hand and he isn't afraid to use it!
Best Film Actor – Viewer's Choice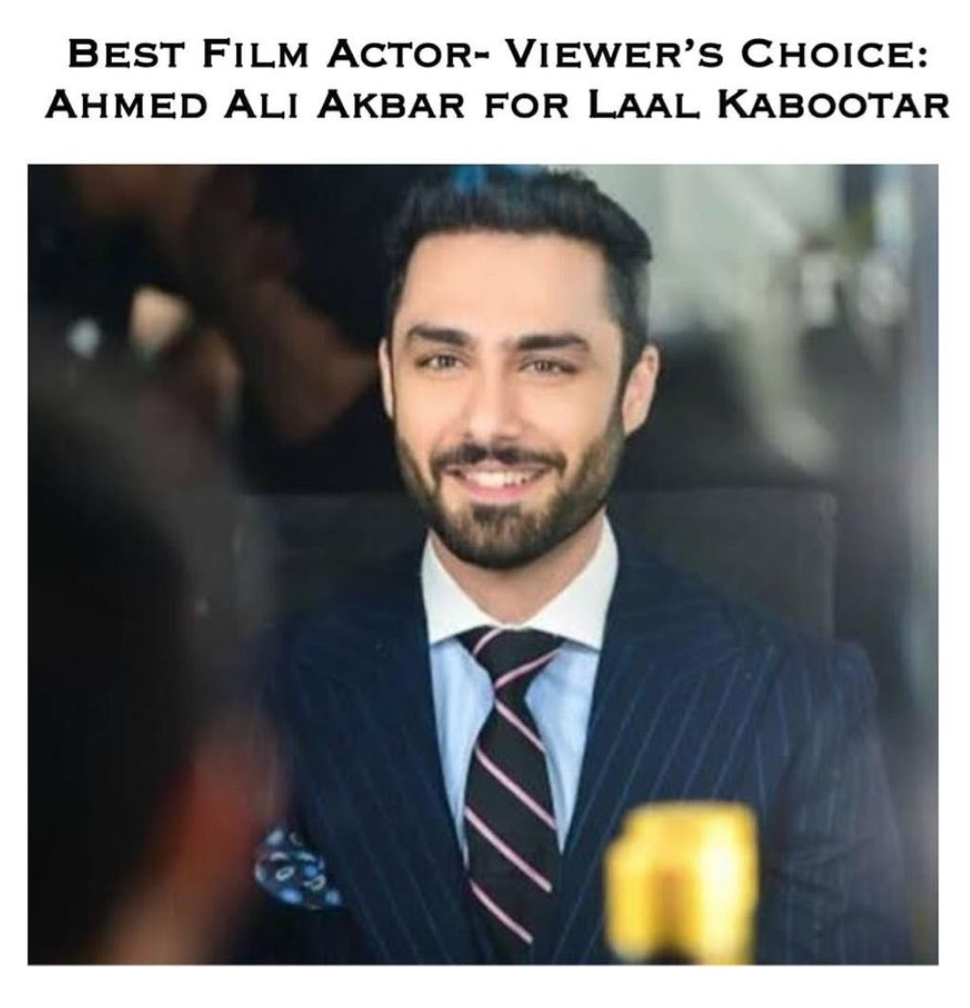 After constantly giving promising performances but never being acknowledged for it, we are glad that Ahmed Ali Akbar got what he deserves for Laal Kabootar. He is a palpable name of the industry and it was time that the jury and the fans had realised it.
Best Film Actress – Viewer's Choice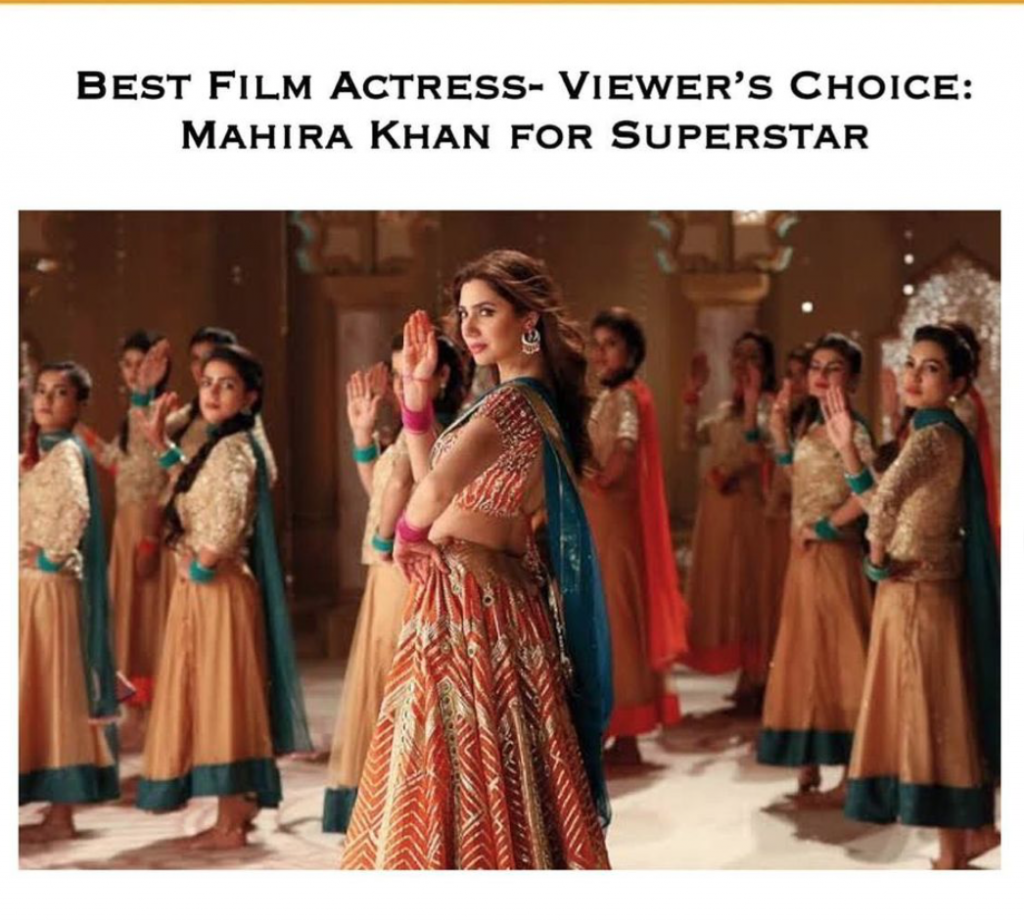 An expected win when it comes to viewers choice, it went Mahira Khan for Superstar. The actress had a great comeback to films after a dreadful failure of Verna in 2017, so this does make us happy. A good win for the film for sure.
Best Film Actor Critics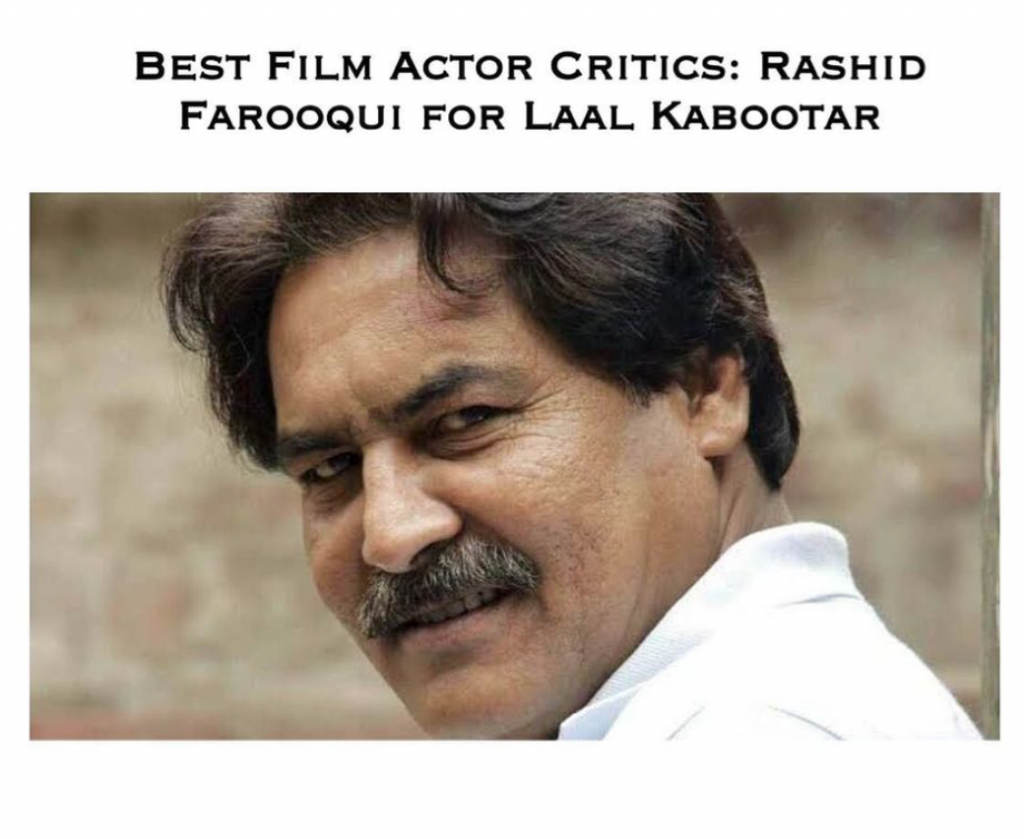 An interesting win to say the least, Rashid Farooqui took it home for Laal Kabootar in the critics category. Although we still believe the role to be more in the supporting category, but we guess this makes sense if there is no such category put out there, and is solely on the acting skills.
Best Film Actress Critics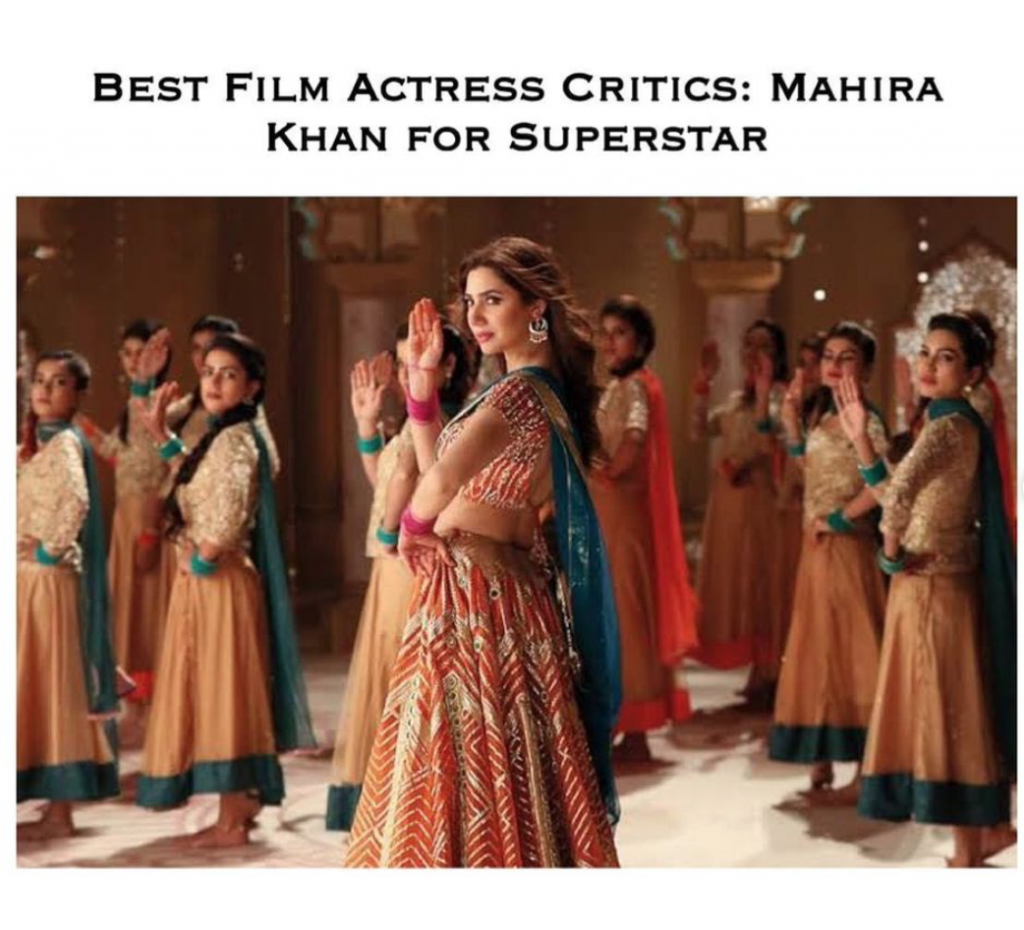 An award we weren't expecting Mahira Khan to take home for Superstar, especially since its the critics award, this definitely had us 'hmm-ing.' We would have honestly loved it if the award went to the much-deserving Mansha Pasha.
Do you agree with the awards? Tell us in the comments section below.