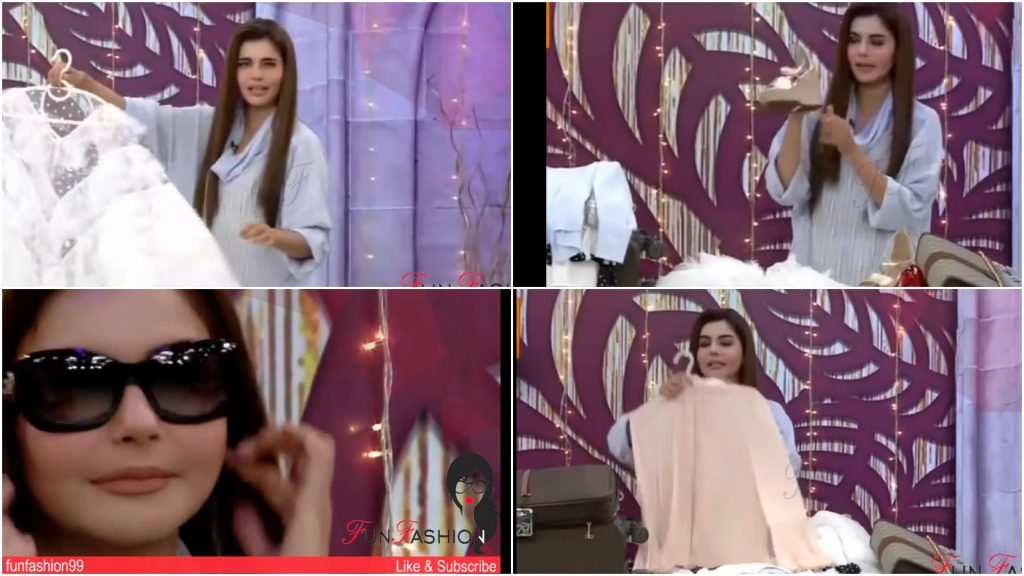 We all feel very differently about the various morning shows being telecast by different channels. Some hate it with a passion, some love watching them and some don't even know that they exist. Known for her questionable content, Nida Yasir, has been quiet the talk of the town after a clip from her show went viral:
In the clip, Nida can be seen showing the items she shopped during her vacation to the audience, the audience may seem amused but the internet thinks otherwise.

Many have been calling Nida 'sick' and are leaving her get well soon comments:


People have been furious over the fact that she's showing off her privilege: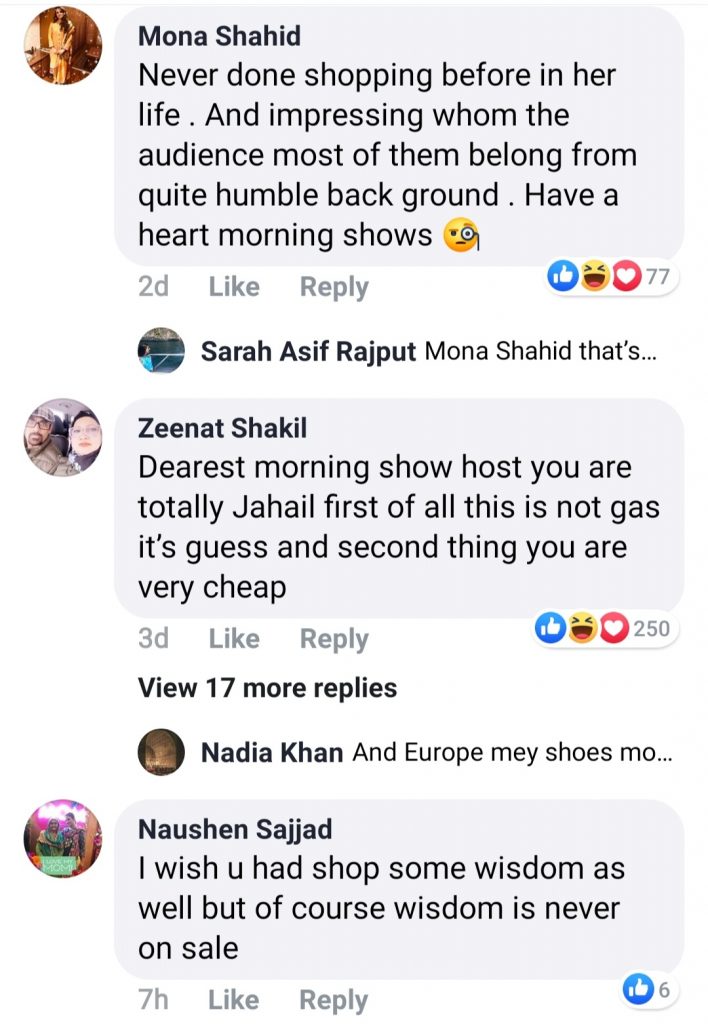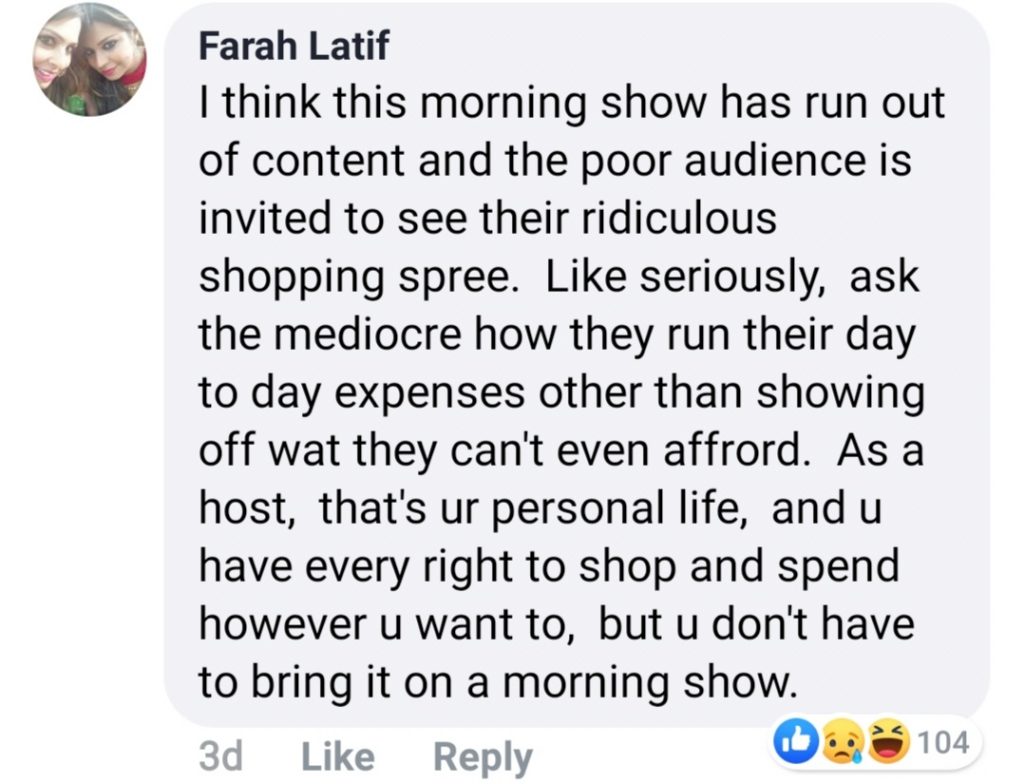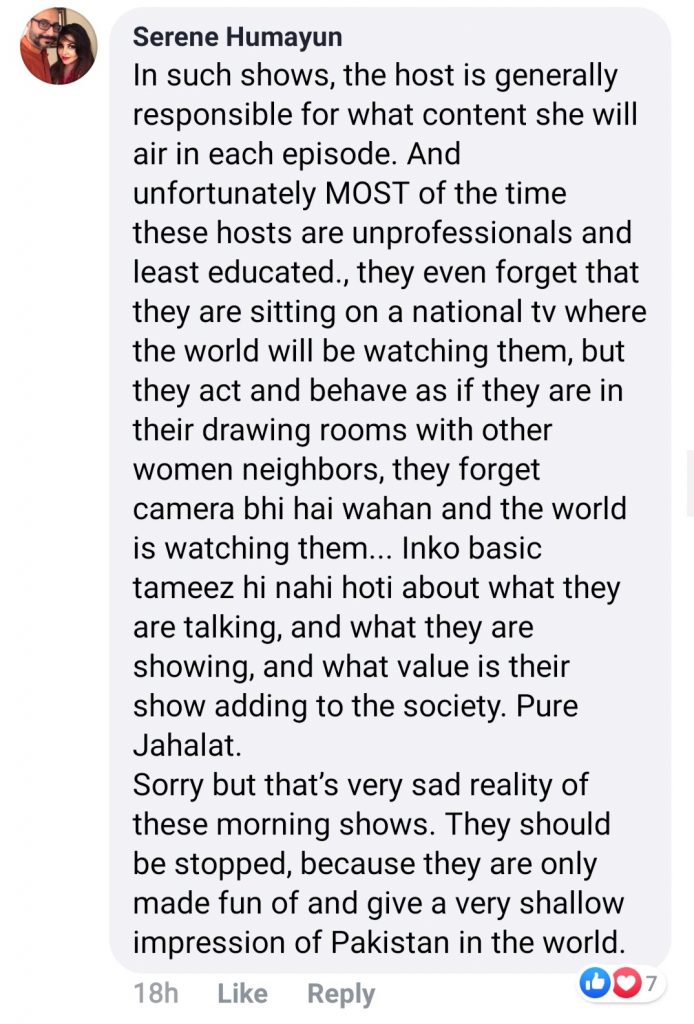 Oooof, the sarcasm!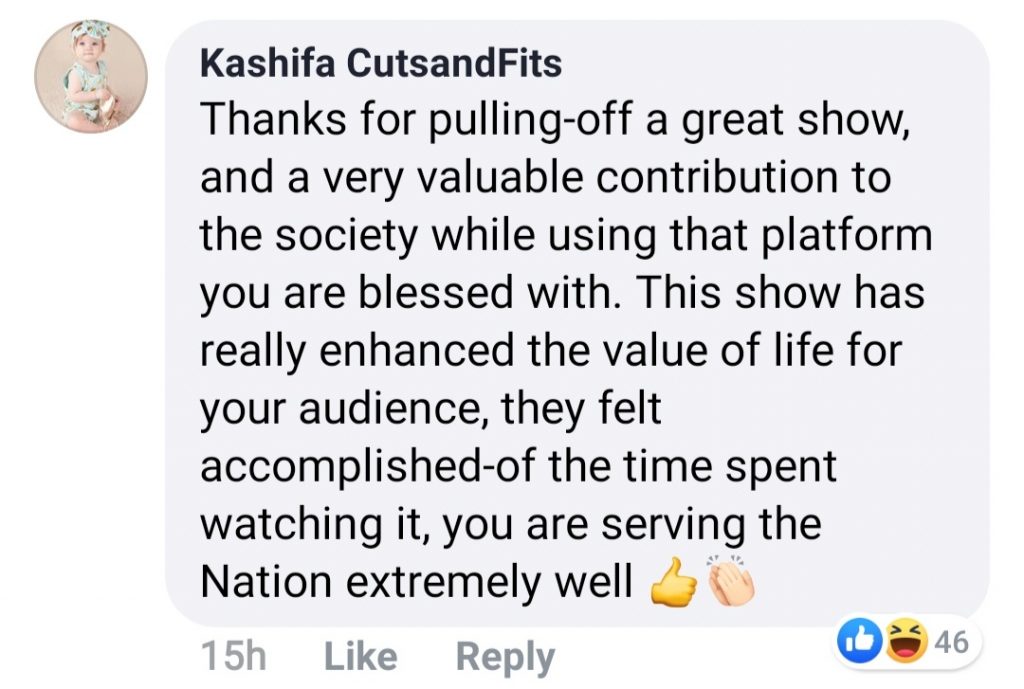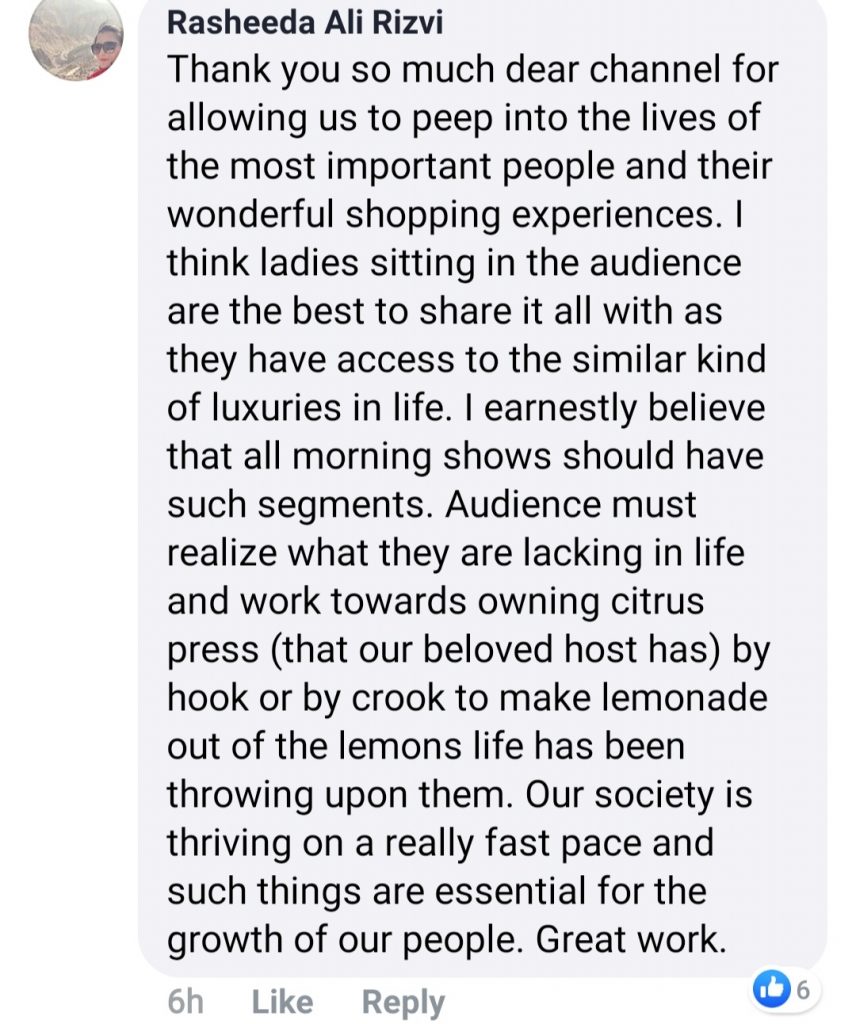 Many bashed her on being insensitive:

Many found it to be a total fail: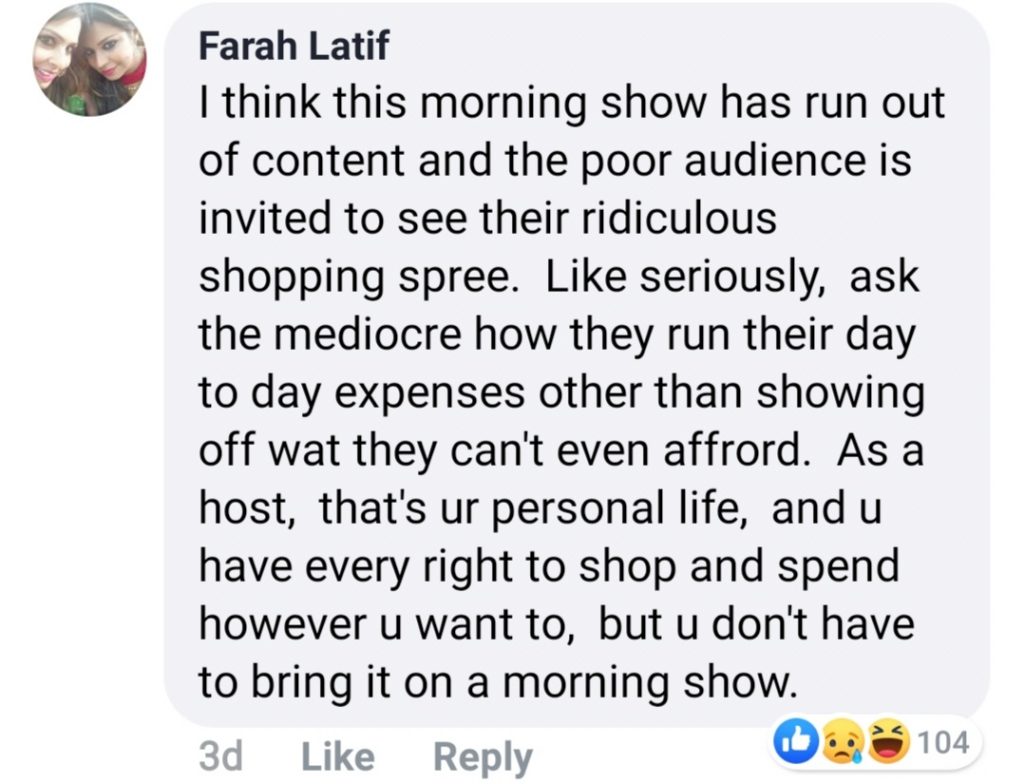 Some had ideas:

Some were annoyed with her wrong pronunciations…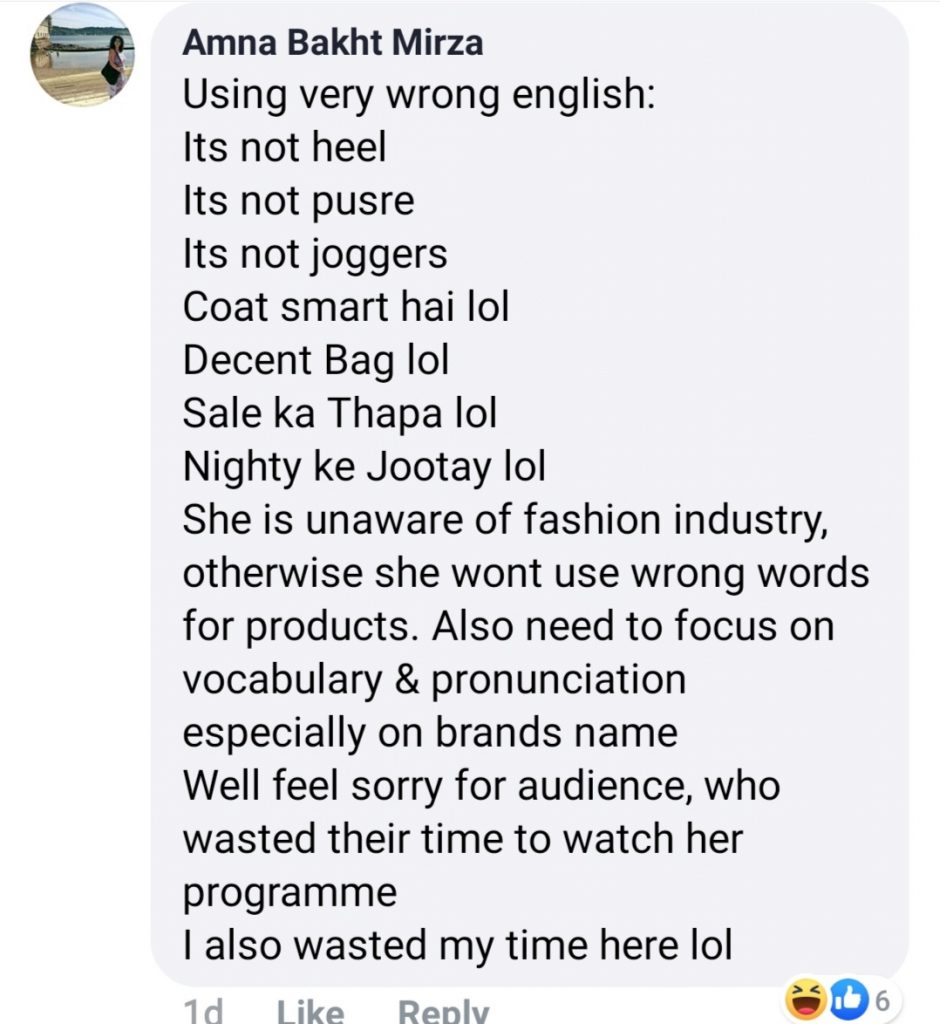 Some even called her cheap: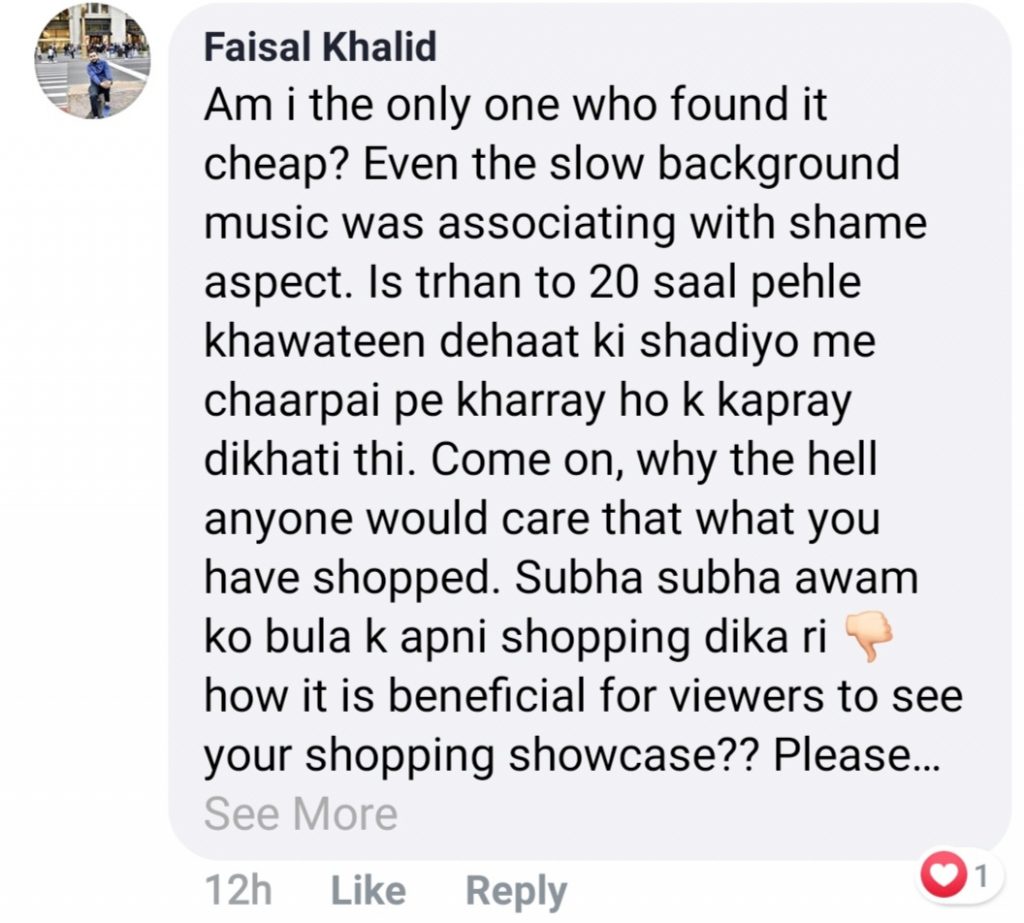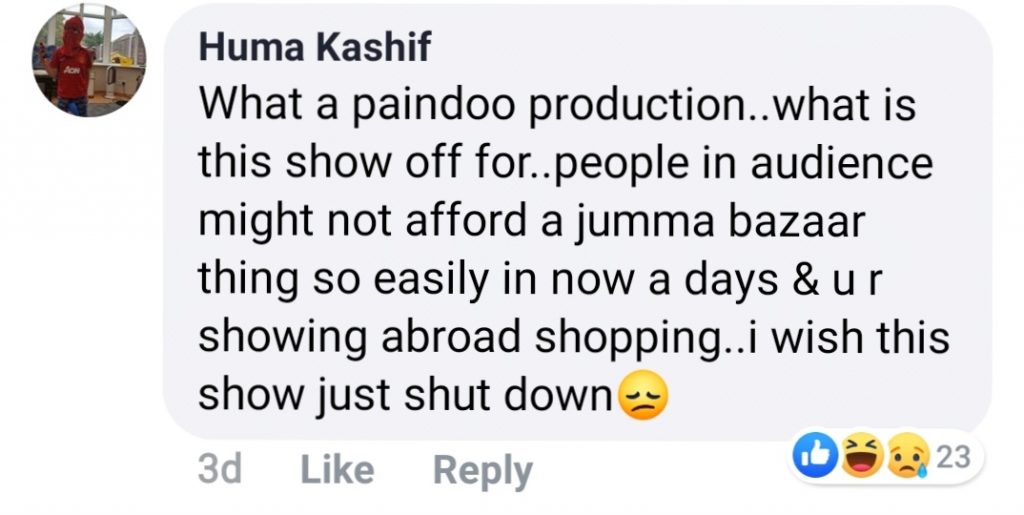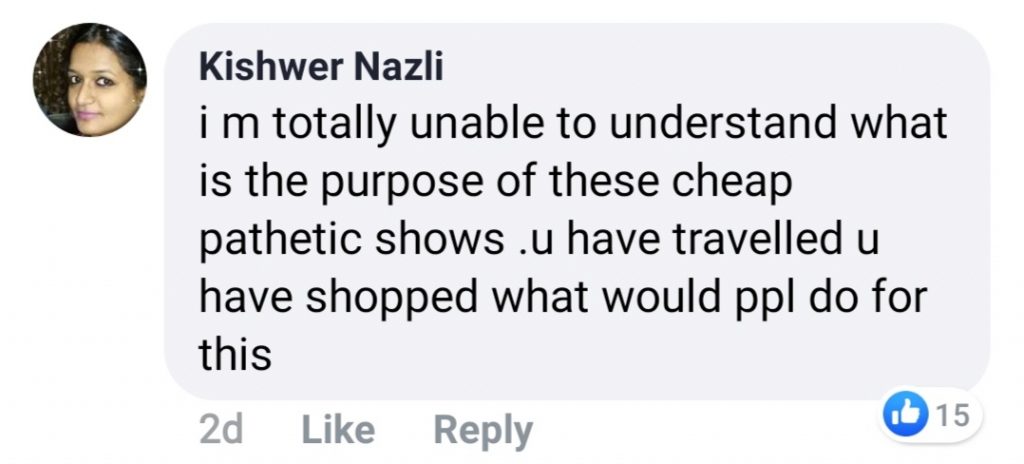 And while majority was bashing her, there were a few who supported her: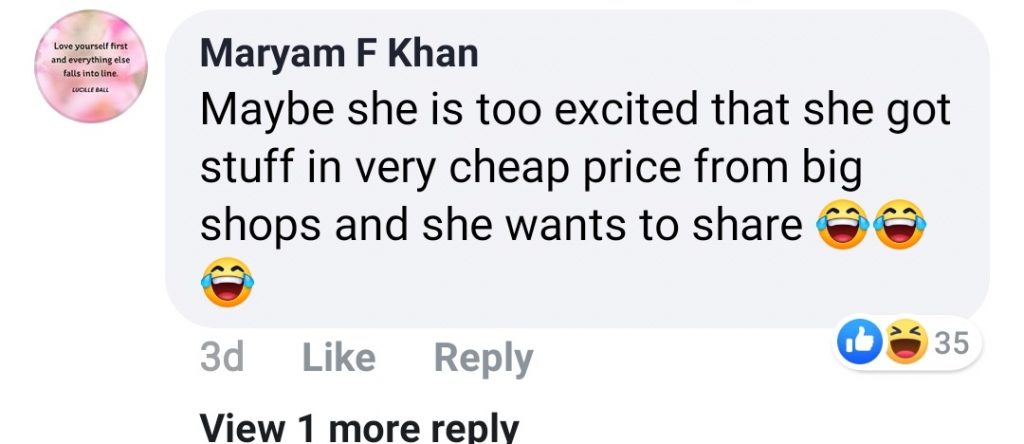 Some said it was fine as long as it was her own hard-earned money: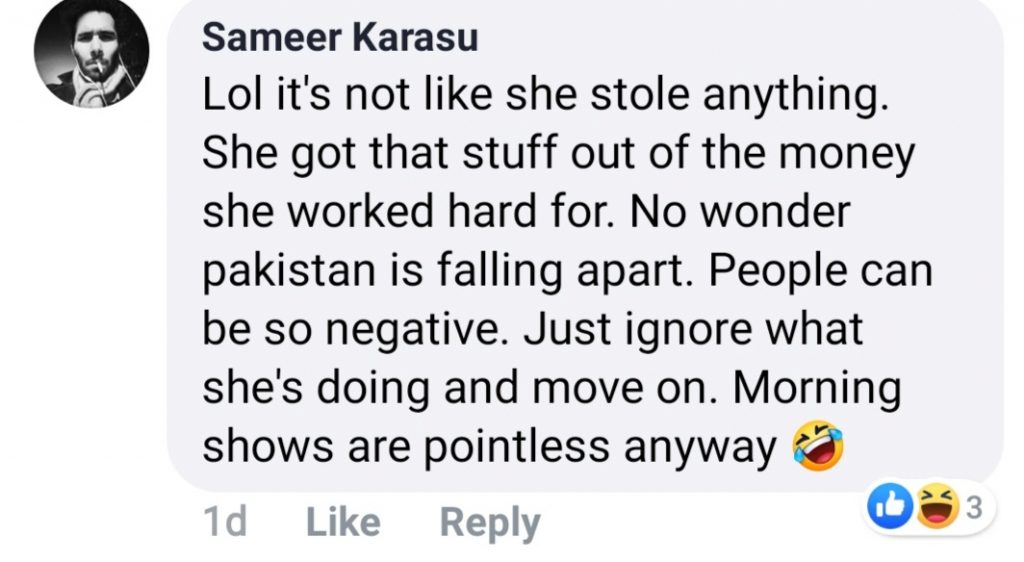 Many enjoyed the little segment: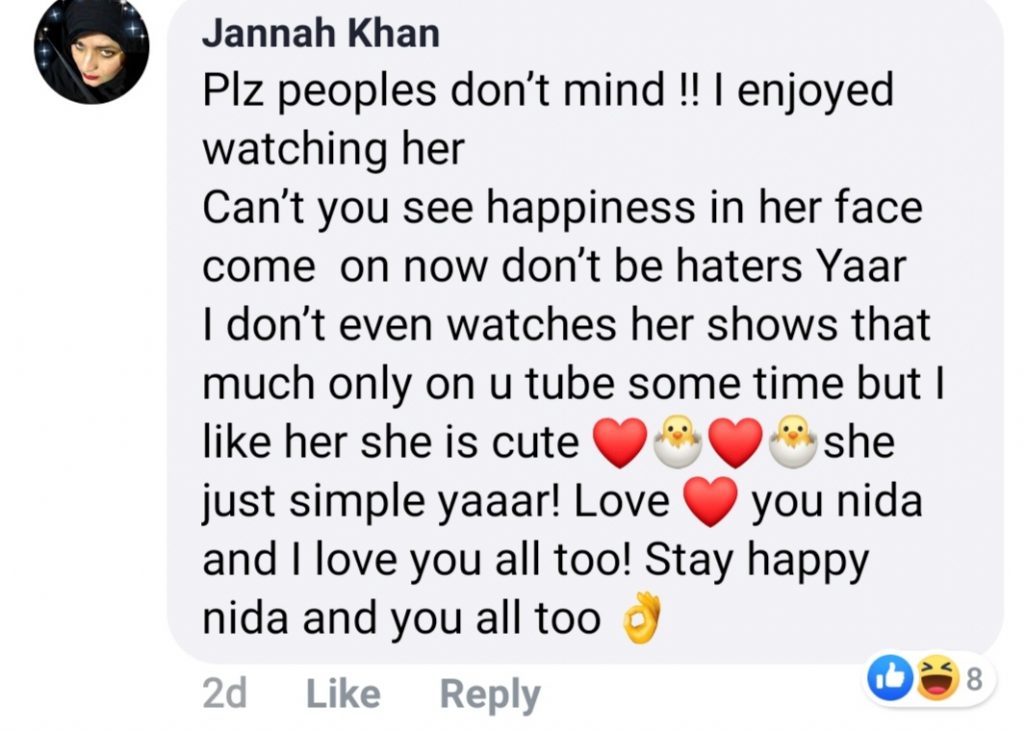 Many loved her shopping: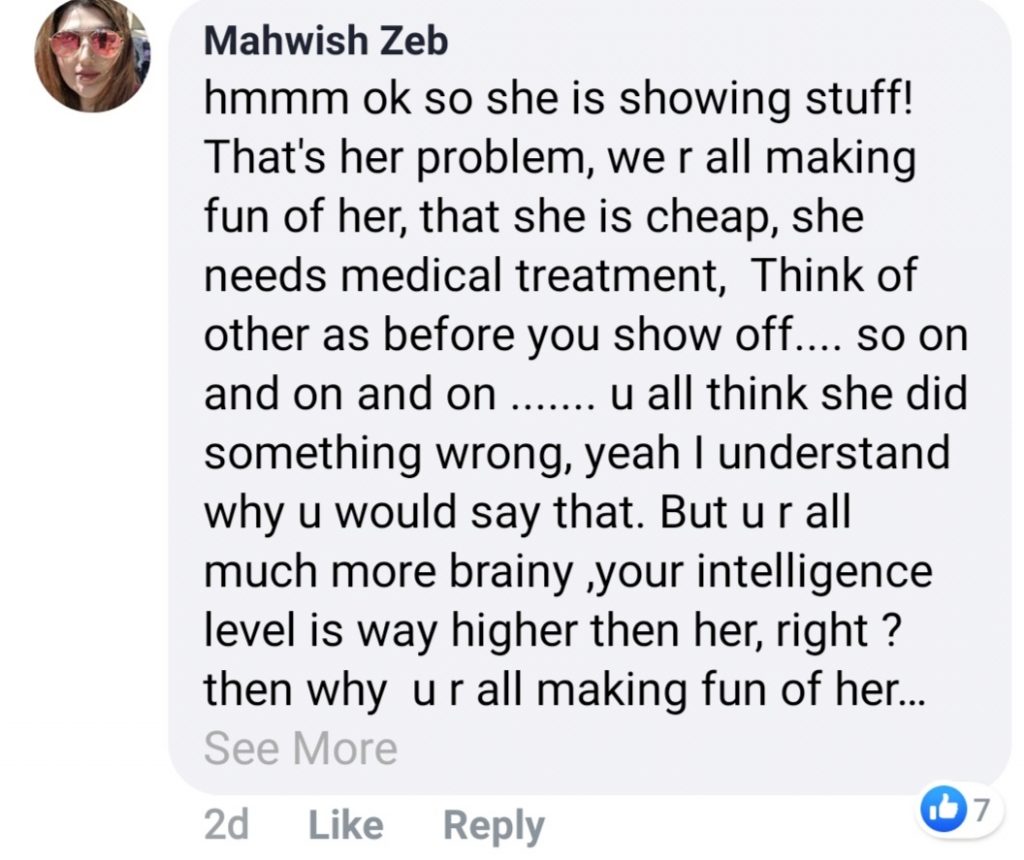 What do you think about Nida and her morning show? Let us know in the comments below!