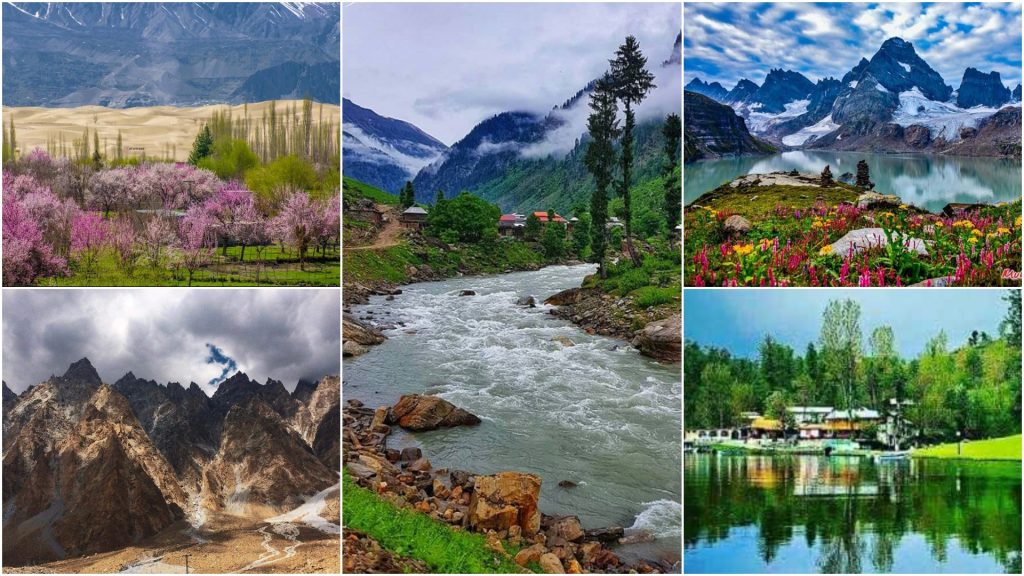 Switzerland what? We bet you'll be asking the same question after you're done reading this article and will be packing your bags because you're about to be blown away with what Pakistan has to offer!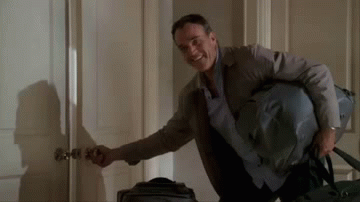 In an attempt to promote tourism and show how beautiful Pakistan really is, the hashtag #BeautifulPakistan has been trending on Twitter for quite a while now and the pictures are absolutely breath-taking!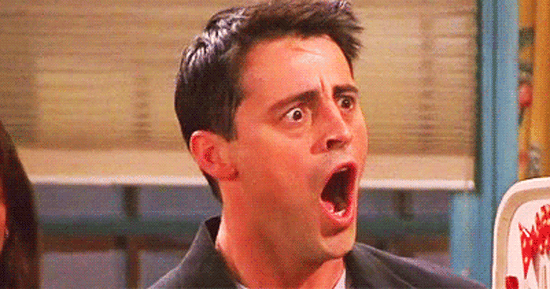 Astola Island, the island of seven hills, is probably what heaven looks like
AstolaIsland or IslandofSevenHills: An uninhabited Pakistani island in #Pasni #Gwadar #Balochistan #BeautifulPakistan #TourDePakistan pic.twitter.com/yUxaFJy12R

— Pakistan Beauty 🇵🇰 (@PakistanNature1) May 1, 2019
The lush greenery!
The beautiful #Gupois Valley in #Ghizer #GilgitBaltistan #Pakistan #BeautifulPakistan pic.twitter.com/5RQg0Hhn3T

— Pakistan Tourism (@Pakistan_tour) June 4, 2019
Imagine breathing in this air
Ratti gali Lake Azad Kashmir Pakistan…#BeautifulPakistan @Pakistaninpics @ImranKhanPTI
Great things never came from comfort zones." … pic.twitter.com/xMvkwoiP6L

— Sabee (@sabaagha300) June 6, 2019
Castle on the hill, so majestic!
'Castle On The Hill'#RamkotFort: amazing island fort of Azad Kashmir, picturesquely located on the summit of hill and surrounded by bluish water of river Jhelum #BeautifulPakistan pic.twitter.com/hcqeJxR3Ld

— 🌺🌺🌺🌺🌺🌺🌺🌺 (@NawazMizbah) June 9, 2019
Definitely a human face!
A human face carved on rocks or a mere coincidence? Retweet when you see it!

Location: Jambil, Swat, Khyber Paktunkhwa, Pakistan

Credits: Shafiq Ul Islam Photographyhttps://t.co/FtAAdZTSBg#BeautifulPakistan #Travel pic.twitter.com/Qk0sRLiVTV

— Discover Pakistan 🇵🇰 | پاکستان (@PakistanNature) May 1, 2019
A true work of art!
The Wazir Khan Mosque is 17th century mosque located in the city of Lahore,Pakistan.The Mosque is on the tentative list as a UNESCO World Heritage site and is one of the most spectacular sights in Lahore.
🇵🇰❤️
Pics credit @arslanishere #BeautifulPakistan #Lahore #Culture #UNESCO pic.twitter.com/daoyt5FnZN

— AIZAZ AHMED (@Chaizaz1ahmed) June 9, 2019
Nanga Parbat, a sight that'll take your breath away!
Mighty Nanga Parbat and Sheosar lake in one pic. ❤️❤️ #BeautifulPakistan #SundayThoughts #GilgitBaltistan #Deosai #Travelling #Heaven pic.twitter.com/XvmyteZBpz

— AIZAZ AHMED (@Chaizaz1ahmed) June 9, 2019
So much to see, so much to explore!
The North .. Gilgit Baltistan ❣️#BeautifulPakistan pic.twitter.com/Mym7qUd13V

— Aisar Ahmed Mukhtar (@Insaan_D0st) June 6, 2019
Woahhhhh!
Tupopdan, 6,106 metres, also known as "Passu Cones" or "Passu Cathedral", lies to the north of the village; is the most photographed peak of Passu village in Gilgit Baltistan #BeautifulPakistan
Credits: https://t.co/pytRyIj93S pic.twitter.com/m0cG6Z6tgP

— Pakistan in Pictures (@Pakistaninpics) June 7, 2019
Oooof, brb, packing my bags!
The most beautiful "Ratti Gali Lake" is situated in @NeelumValleyJK, Azad #Kashmir above 12,130 Ft from sea level. From base camp Duwarian it takes 2 hours jeep drive to reach. #NeelumValley is 144km long valley situated in south of Muzaffarabad#VisitKashmir #BeautifulPakistan pic.twitter.com/6B76eezYhF

— Neelum Valley🍁 نیلم ویلی (@NeelumValleyJK) April 24, 2019
MY. GOD!
Land of Cherries #GilgitBaltistan#Pakistan 🇵🇰🇵🇰
.
Somewhere at Nomal Valley, Gilgit- GB💓
.
📹: Ishaq Ejaz
.#BeautifulPakistan #Pakistani #gb @GBTv_PK @GBeeNews @Skardu_GB @Gilgittheheaven @Gbaltistantour @BagroteValley @VoiceOfGB @GBpak @GBHumans @Gbnsgb_pk pic.twitter.com/CV4U0OA1tB

— Gilgit-Baltistan 🇵🇰 (@iamgbrocks) June 10, 2019
Unreal!
Banjosa Lakeبنجوسہ جھیل is located at altitude of 6499 ft in Rawalakot AJK. A tourist resort 18 kilometers from the Rawalakot. The lake is surrounded by dense pine forest & mountains, which make it charming. #VisitKashmir to explore beauty of #Kashmir #BeautifulPakistan pic.twitter.com/N2ihDOy2rc

— Khurram Shahid🍁🇵🇰 (@KhurramAJK) May 1, 2019
Someone please take us to Neelum Valley 😭
#NeelamValley #BeautifulPakistan #PakistanBeautiful @HimalayaClubPK @AsifNiazi55 @AzharPanni @Amazing_pk @wasimkhatrii @ishtiaqtabassum @imranmufti786 @artgurooo @HudaNauman @maddasizaq @DanyalGilani @Pakistaninpics @K_Sultan_PK @Capjackss @Blackzero_199 @hammadrais32 pic.twitter.com/WlBSqsQMZM

— Imran Hameed (@ihameed123) June 10, 2019
Magical!
Apricot trees in Nagar valley, Gilgit Baltistan. Spring season is another perfect time to visit GB to witness gorgeous GB😍 only downside is u can't taste delicious apricots@PakistanNature #pakistan #BeautifulPakistan @Amazing_pk @Pakistaninpics @pid_gov @Gilgittheheaven pic.twitter.com/sIRAIC9Zp0

— Awais Yaqub (@awaisyaqub) April 30, 2019
Almost seems like a painting!
#PromoteTourismPromotePakistan 🇵🇰
Katpana Desert – Skardu Baltistan, photo taken today 10 April'2019 with Apricot flowers. Blossom at its best in Gilgit Baltistan.
pc: Ali Emraan #BeautifulPakistan #TravelPakistan #VisitPakistan #ExplorePAkistan #GilgitBaltistan pic.twitter.com/4agfLi745P

— Uzma-mountaineer – Pakistan (@UMountaineer) April 10, 2019
The Badshahi Mosque is such a mesmerizing sight!
#JummahMubarak With The Beautiful View of Badshahi Mosque, Lahore
Pic Via @haroontahir21#BeautifulPakistan pic.twitter.com/FuUFRazlC8

— Amazing Pakistan (@Amazing_pk) February 8, 2019
North Waziristan has beauty of its own:
#BeautifulPakistan #dattakhel #NorthWaziristan Went to this beautiful village (Datta Khel) in North Waziristan. pic.twitter.com/NMdPzVOvZm

— Sidrah Shaheen (@SidrahShaheen2) June 10, 2019
The beauty of Islamabad captured in one photo
#JummahMubarak with the Beautiful view of Faisal Mosque, Islamabad
Cr: Aamir#BeautifulPakistan pic.twitter.com/0AP00HLDMX

— Amazing Pakistan (@Amazing_pk) March 22, 2019
Aansoo lake, named literally after it's tear drop shape.
Ansoo Lake Kaghan #BeautifulPakistan #TravelPakistan @Khyber_Hujra @wasimkhatrii @SairSapataPk @WCLAuthority @SnapPakistan @dev9_ @Pakistan_tour @Travel_PK_ @PakistanTours1 @Paktourntravel @TheVisitPk @ihameed123 @Pakistaninpics @PakistanNature @GBpak @locallylahore @travelhunza pic.twitter.com/DkRNPVoBBf

— کیپٹن جیک سپیرو (میں پاکستان ہوں) (@Capjackss) June 10, 2019
Apart from mind boggling landscapes, rich culture and colorful lives, we're one one of the most hospitable people in the world
Pakistan the Land of Beaches, Mangroves, Deserts, Deltas, Green Valleys, High Mountains, Amazing Wildlife, Ancient Civilization and Hospitable People with Rich Tradition. #Travel #Vacations #PakistanZindabad #BeautifulPakistan #Asia #Adventure #Tourism #Pakistan #EmergingPakistan pic.twitter.com/Rvnmnf3HPc

— Emerging Pakistan (@dev9_) March 3, 2019
If this didn't convince you to pack your bags and leave, then I really don't know what will! Let us know your favorite place in the commented below.